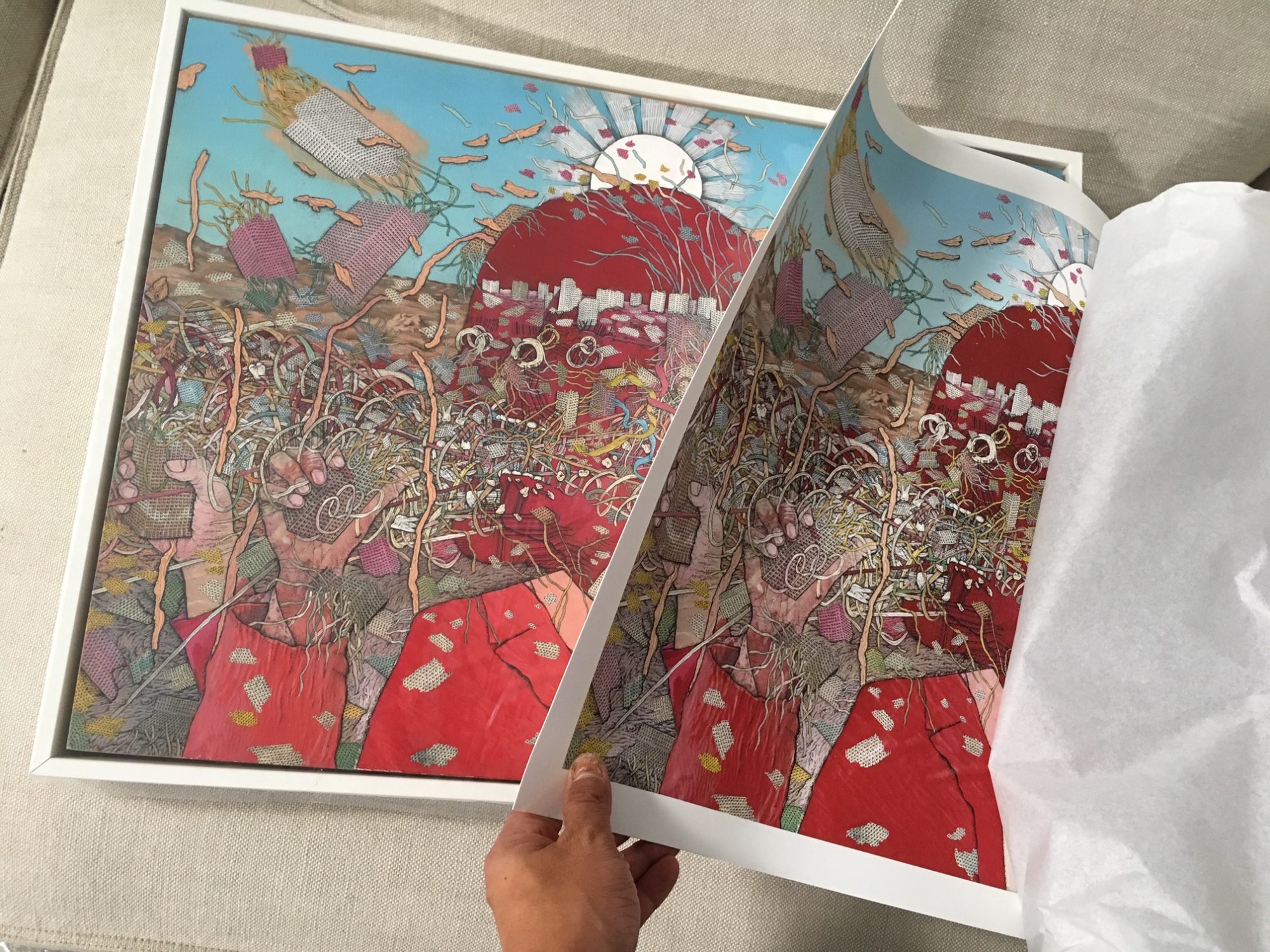 Japanese artist Tadashi Moriyama sent this print to me in Japan from California last November. He doesn't usually sell prints of his work, but he was kind enough to have his gallery ship his original painting, "Zettabyte" to his home just to replicate it for me. For all I know I may be the only person that even has a print of his work. "Zettabyte" arrived carefully rolled and bubble wrapped. Christmas came a month early. Santa the Japanese delivery man had me sign for it and I was hyped like I just stuck a heel-flip over a seven set on my first try. I pulled the tape off the tube and delicately pulled the print out like an antiquity painting. I couldn't wait to show my wife.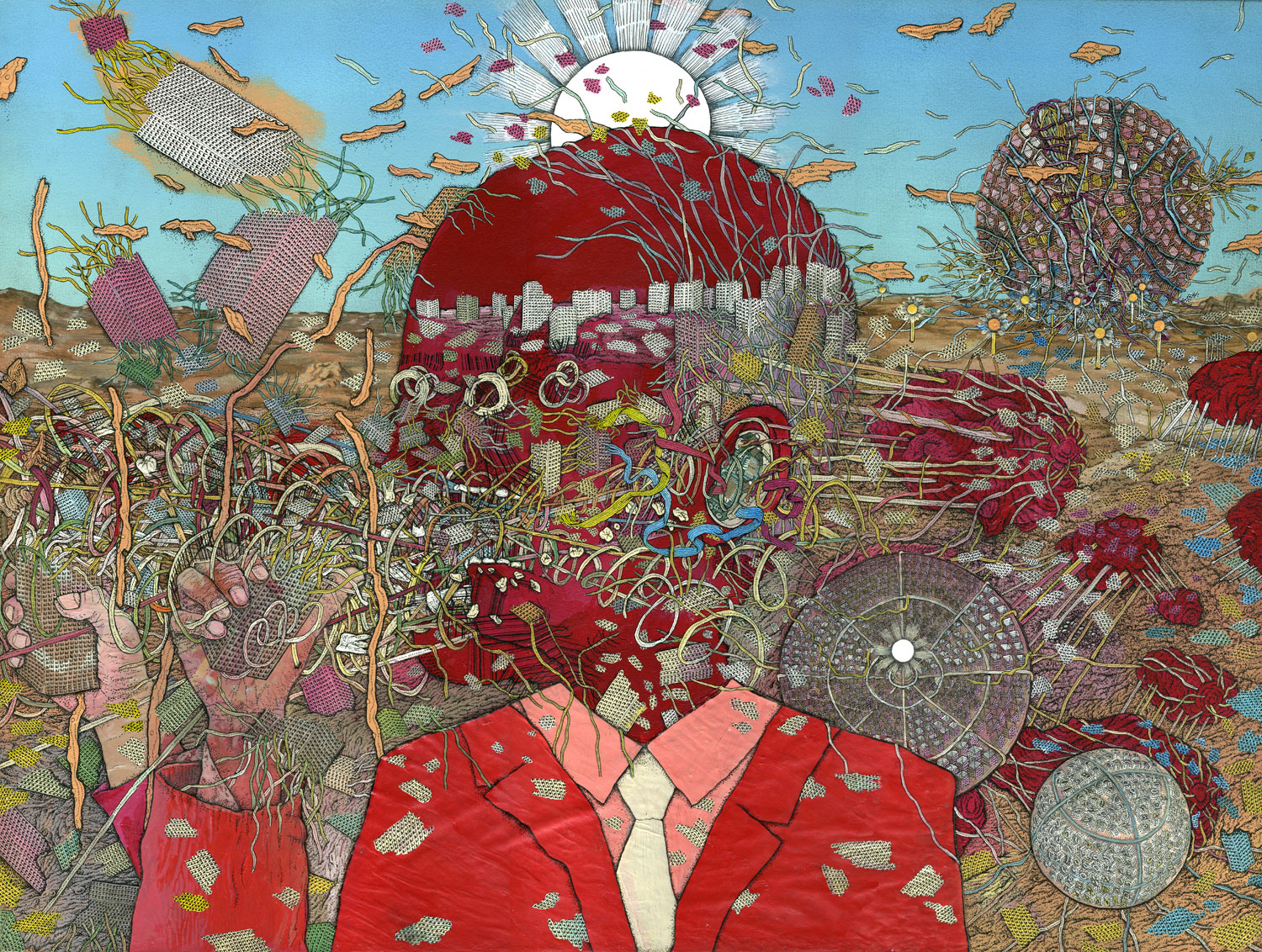 My misses got home later that evening. Waited till my daughter was asleep and for silence to creep in, turned to my wife, took a pause, looked at her and bursted out with, "I got my print. Want to see it?" "Sure," she said. We both kneeled on the floor. I slowly pulled it out of the tube, carefully unrolled it… my wife looked at it and laughed. "But its a picture of how I feel," I said. Its in the closet. "Zettabyte" will (talking to my wife) get hung above my desk… (feverishly shacking my head "yes") at a later time. I wrote a feature about Tadashi, here.
Thank you, Tadashi Moriyama. Hope you and your family are well.