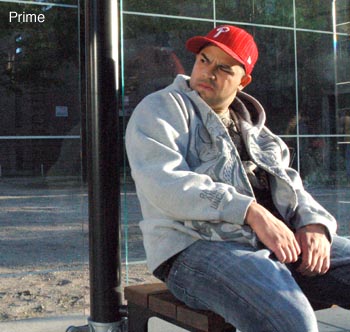 "Nowadays life's a bitch or a son of one," Prime spit on his 1998 "No Matter" contribution to Lyricist Lounge's Volume One. Produced by D.Trotman, Prime nailed this track in hip-hop's memory when he said, "You ain't got no doe you ain't solidifying a damn thing." In the "keep-it real" days this sentiment would normally have been frowned upon, but it spoke truth to an otherwise idealistic fan base that just wanted to reflect real life and contradict it by wanting to be hyperbolic and all out fresh.
Prime is a Chicago emcee and member of The Molemen (along with Juice) and Scam Artists.
This track is one of the forefathers of contemporaries like Vince Staples and Freddie Gibbs.
http://www.youtube.com/watch?v=lJs9uoH6Vdo