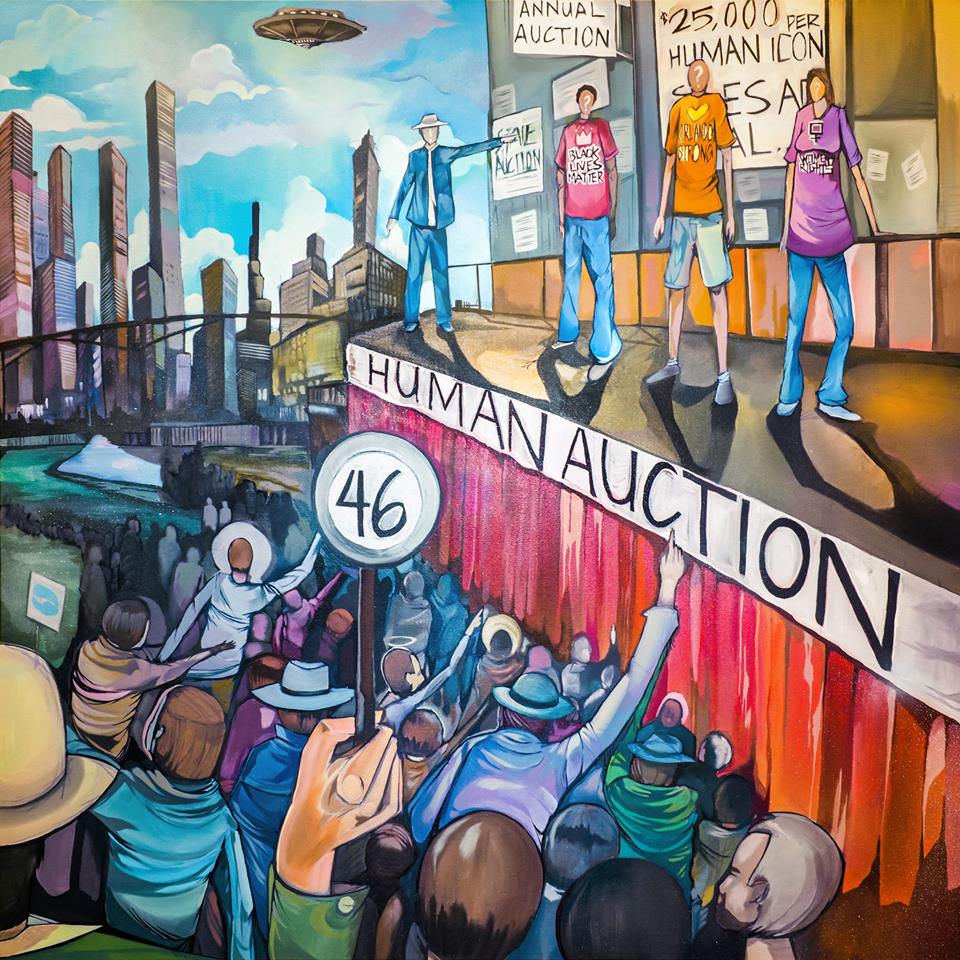 When I went back home I got up with Orlando, Florida's hometown hero, rapper, producer, and artist Swamburger of Solillaquists of Sound. I got two prints of his "Human Auction" painting, one of which he signed. The number 46 in the painting is a loose reference to the June 12, 2016, Pulse night club shooting. 49 people were shot and killed.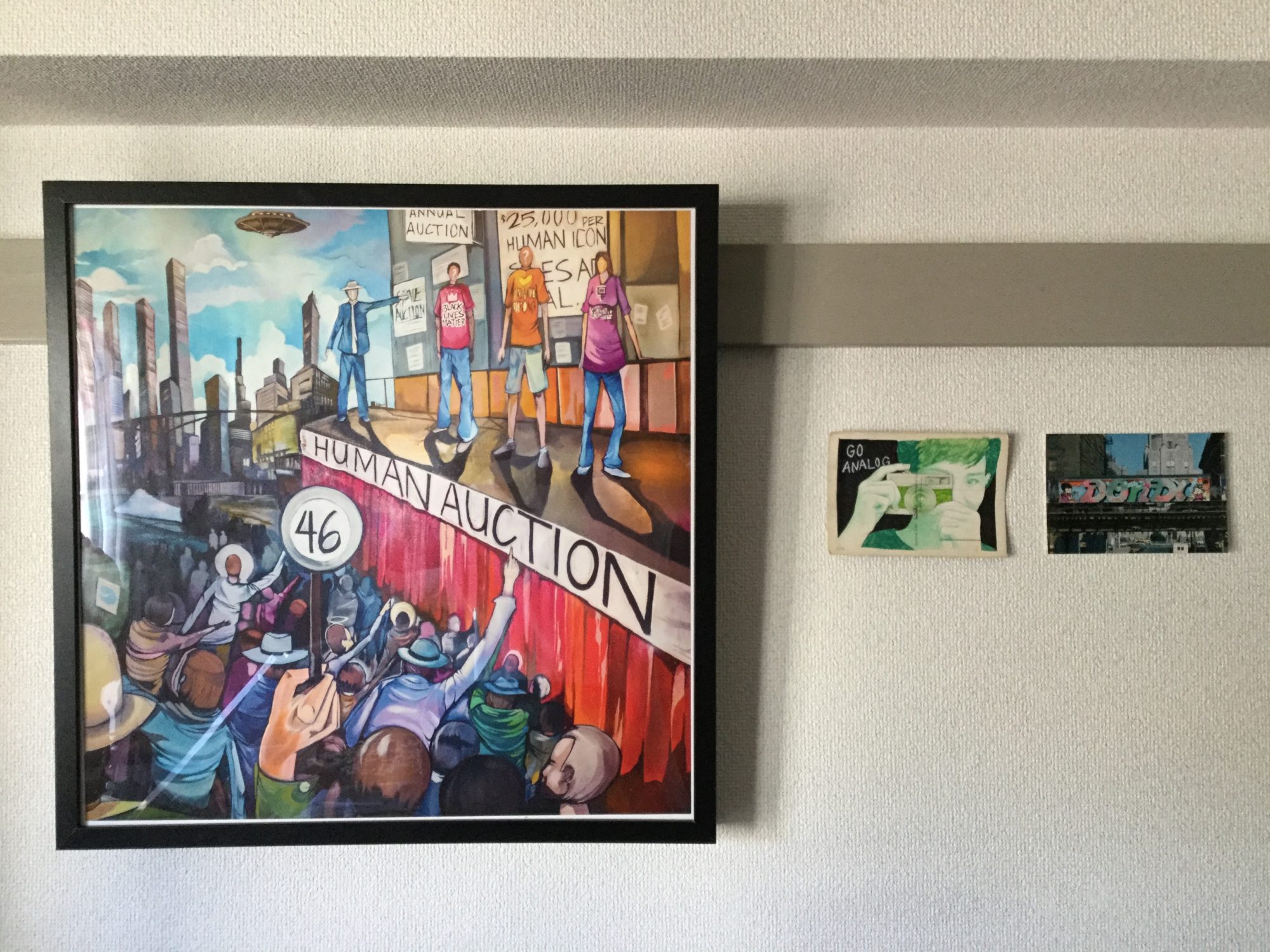 I just posted The Giver Series II, its part of an going conversation that I've had with him for over twenty years. Dating back to 1998, I got cassette tapes of us talking about everything: man's futile attempt to build and control the world through words, sorcery, transcribing Salvador Dali's paintings into poems, staying undeterred, doing as opposed to saying. He's my Morpheus. This last time around we talked about the emphasis of craftsmanship over subject matter and a lot more.
Here's my favorite Solillaquists of Sound video.
Read The Giver Series I, here. The 3rd installment is on its way.
Thanks for your time Swam. Its always inspiring to see you.