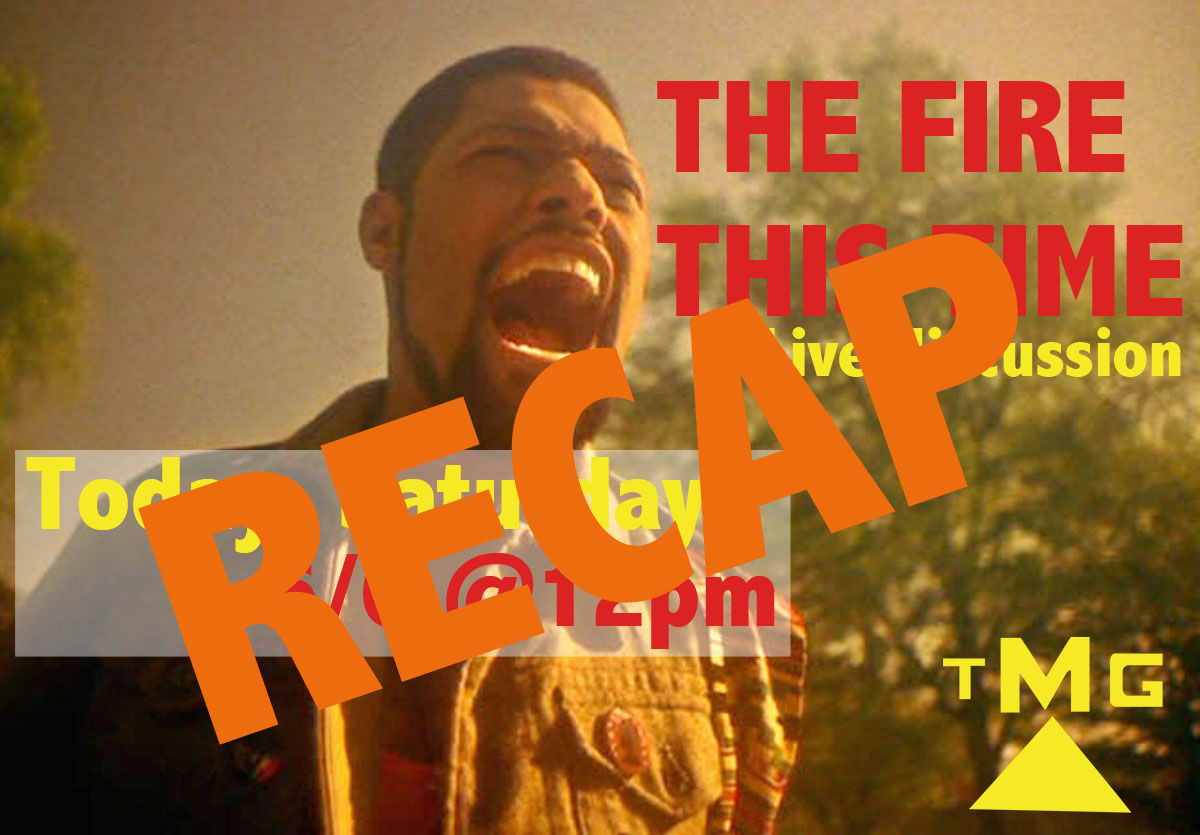 Yesterday TMG had its first live discussion about America's systemic racism, the pandemic, and all the racially motivated murders and reductive contractions that gave birth to a worldwide revolution. The purpose of this talk was to have a cathartic and casual conversation about what's been happening in America and around the world. Four of my guests, Maurice Shelton, rapper Paulie Rhyme, Mega of the hip-hop podcast, The Mega Late Show, videographer and entrepreneur Shux Won, have been living in Japan for some time, but Brooklynite, Bernadette Benjamin, joined us from New York.
Since I've never streamed a live discussion and I don't have a podcast, this was a learning experience. I had some technical problems with the live feed cutting in and out. Unfortunately, everybody's intro along with the beginning of the conversation wasn't captured. Despite the technical complications and since the airing of the discussion, the video has been stacking up views. Next time I'll try to respond to questions while we're live. Thank you to everyone that said they were going to come through and made good on their word. Our circle varied. After months of quarantine and social distance, it was good to just talk to people, connect, and see flashes of your experience through somebody else's eyes. As Shelton said, "You know it in your bones."
He got me started when he talked about getting white people to empathize with us through our black experience. Haven't we been doing that the whole time? They should read a book. "Why do I have to explain to you, your white privilege?" I said. White people should be explaining that to each other. Growing up in white spaces makes you an expert on performing blackness. Like Bernadette, having to be double conscious and to be responsible for representing your whole race when you're the only black person in the room, is a performance that grates you over time. "I can only talk about Bernadette Benjamin who grew up in Brooklyn and what I understand in the experience of that, but I'm also a black woman so I also have this gendered experience attached to it and it becomes exhausting and annoying every single time I'm in the room, I always have to be ready to speak on my experience," she said.
And although Shelton was right, we do need co-conspirators, but there needs to be a re-education of black history around the world. Not just whites, but especially blacks need to be taught about their history. To overthrow this capitalistic machine will take an unimaginable effort. Then again, I never thought I'd see protests erupt around the world over the murder of a black man. From Mega's perspective, unifying the global working class is a starting point to get us there and that's already underway. Paul, as a teacher, has first contact with tomorrow's working class. He sees his role as planting seeds of empathy and descent in the young minds of kids that are meant to perpetuate a separatists system. Shux, with good intentions, was focused on the larger picture related to mass and social conditioning, a way of keeping the world's population under control.
We don't have to agree on everything. Progression doesn't happen without respectful discourse and honest dialogue. Everybody had something valid to say, therefore, everybody needs to be heard.
In this panel we barely touched on anything that we planned to talk about. I got cut out around the 25-minute mark and couldn't rejoin. Thank you Mega for holding it down in my absence.
The next discussion is this Tuesday at 10am (Japan time for those around the world). Hopefully we'll hear more from the lovely Bernadette.
WARNING: There is some disturbing video of George Floyd's body at the 50-minute mark. I'm sorry I wasn't able to edit that out or be present as to not allow it to be shown.
Follow:
Tracy Jones (The Microscopic Giant) @themicrogiant
Paul Richardson @paulierhyme
Maurice Shelton @mauriceshelton
Mega @megalateshow
Shux Wun on Facebook @shuxfiles