My five-year-old daughter, Kantra created "Trying To Be Friends." The story was all her idea. I didn't help or critique her output. Any subtle hint of me trying to do so was met with, "No, I don't want that."
"Did she really think of it?" my wife, Haruki asked me. I was half way done editing our footage when I showed it to her.
Making a movie came out of Kantra and I crafting hand puppets. She was out of school for the summer. It was sun temperatures outside. The playgrounds were empty and the concrete was like a frying pan on fire. Kantra and I cut out the shapes and pasted them together. She colored and drew on them.
Telling a story with these puppets just seemed inevitable. So I asked her, "What happens in the story?" She's heard the same thing a million times from daddy that, "Every story has three things, a beginning, a middle, and an end. It doesn't matter the order, just as long as the story has those three things."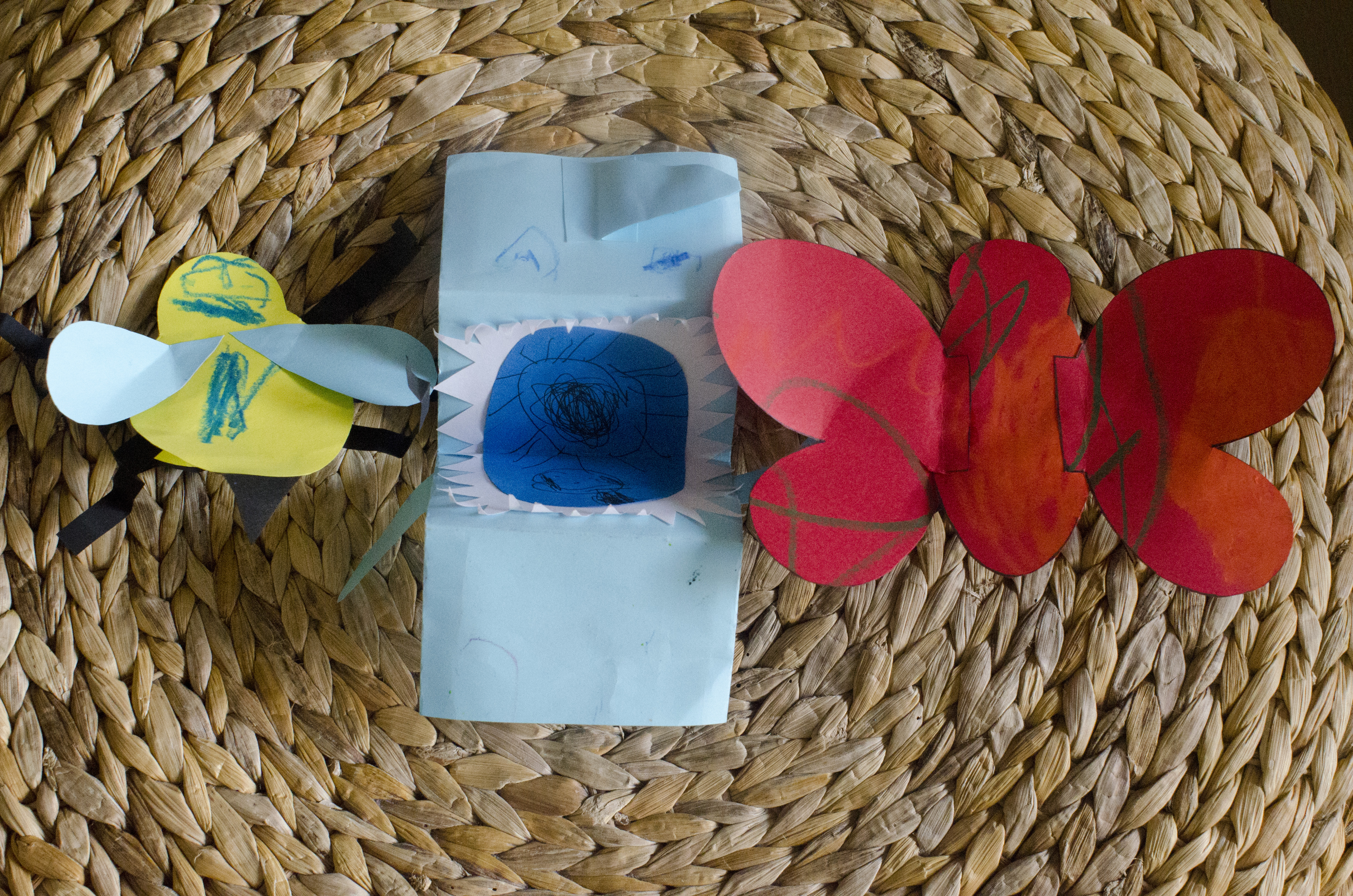 She told me the story of the bumblebee, the shark, and the butterfly. And I wrote it down as dictated. For three days, I asked her the same question, "What happens in the story?" I wanted to see if the story would change, but it didn't.
It was incredible and shattering to see Kantra begin to understand that making a movie… that making things was possible. She's starting to say things like, "Daddy, I want to make…." or "Daddy, can we make…." For her next short feature, she wants to make instruments to play for the score.
Prior to uploading this movie, Kantra gave her approval of the film's final cut.
Mommy and daddy are so proud of you. We're not the best parents, but we do what we can do. Just know that we'll always love you.
Credits: story, voiceovers, music, and puppetry by Kantra. Camera, editing, and puppetry by daddy. love and support by mommy.