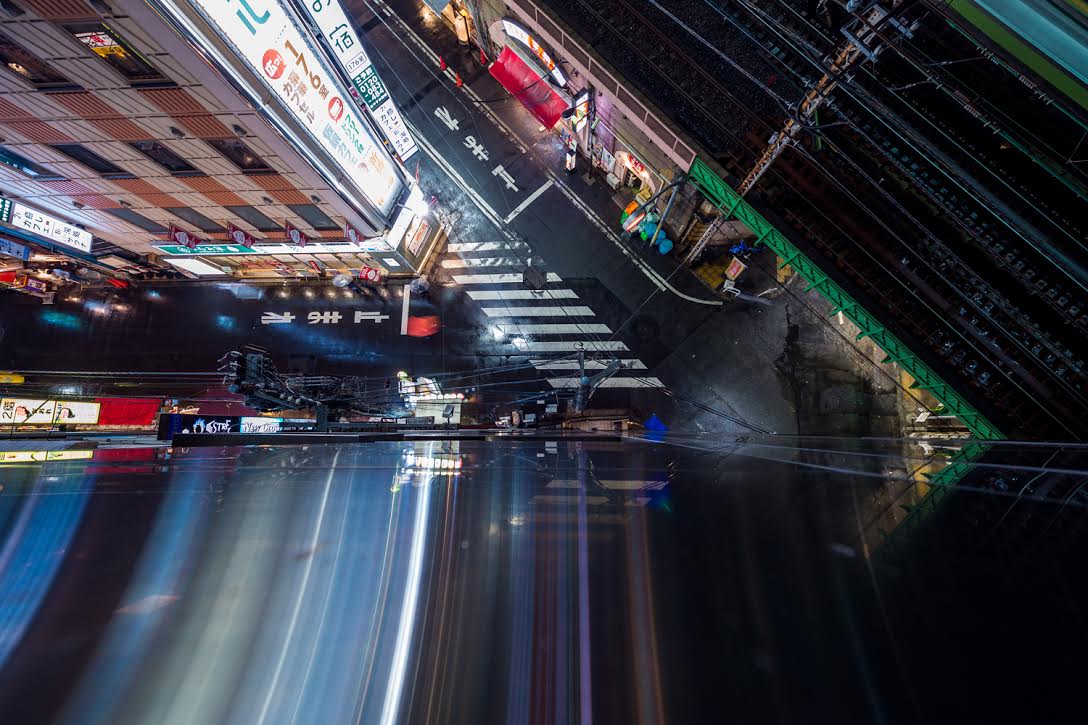 In 2012, the inception of The Microscopic Giant was supposed to be a bloodletting of sorts. I always wanted to tell stories that reflected my experience and the opposite.
Posting about music, art, film, and culture was a pivot from my original intention. I got shook. I suck. My work wasn't finished. It wasn't the right time.
All I have is time.
If I considered my writing to be an invite for the world to fuck with me, perhaps that's why I procrastinated for six years. Like the crack of a glock against a ballooned head, my patience burst.
All you have is time.
Laying myself out like a filleted fish under the sun, I ramble from this uncomfortable place. Writing isn't a choice. Its a compulsion.
Getting ignored allows you to work your craft through the natural development of your process. Nobody's paying attention.
Let's play.
Reconsidering what I posted, if I had it my way, I would've spent years rewriting, revising, and discounting their personal impact. With each word in front of the other, they see my blind spots. What makes me laugh may sound sad to them. Is my attempt just another gray pixel dancing in a sea of static distortion? What do I have to offer that hasn't been sliced in exacting proportions and served on a platter?
These articles and sketches aren't finished. They're tiled images to a larger painting. I use ink and watercolor.
God's Waiting Room 4 of 5
My folks were on my mind. Last summer Hurricane Irma hit Orlando a few weeks before I flew home. After I got back to Japan, I didn't call them. I was devastated. They aren't suppose to get old. I knew I was going to write about them, but to avoid it, this story surfaced.
I didn't know where it was going. The part of about Levell heckling me in class was true. That section was actually how the story got started.
I want to take myself out of the narrative. There's a lot more to Keziah. Jacob might get his own profile later. He ain't happy with his girl. "I'm miserable with this bitch," he said, but he loves his baby.
3.5 and Still Alive, M.Sayyid of Anti-Pop Consortium in Paris
It was a trip talking to M.Sayyid. At the turn of the century, he's someone that, along with his Anti-Pop Consortium brothers, saw the rise and fall of independent rap and the changing sound of electronic music.
In my headphones and at home, his debut solo mixtape Error Tape 1 continues to be in rotation. I hope I did his story justice. On the phone, Sayyid got right into what he'd been going through. Forgetting to press record, I was entranced.
I loved everybody in APC. HP is a sniper. Producer Earl Blaize is like a great editor. His contributions can go unnoticed, especially for listeners that don't read liner notes. Beans got that out of the pocket flow. It highlights his imagery and oxymoronic lines.
M.Sayyid was my personal favorite. He could write and his flows were northern lights weaving space and time.
Error Tape 2 should be dropping soon.
Beams.
Who Run The World Part 1 & 2
I could've gone a lot further with this essay. Haruki suggested as much.
Having a certain level of obsessive-compulsive disorder can grind your gears to a halt. My intention was to keep writing and producing. Don't over think it. Keep the pen moving. Practice your craft.
God's Waiting Room 5 of 5
Black boys idealize their fathers and worship their mothers. There's a competition that unfolds among black sons and their fathers. Moms' views get shafted. She plays peacemaker and at times, if needs be, the instigator.
I'm still mulling over her love that sustained me. It's like standing at the foot of Hokusai's The Great Wave Off The Coast of Kanagawa. When writing about my folks, Pops is the white fingered foam of a watery mouth. Moms is the ever present boats that survive the storm. Her voice is lodged in my brain like an ax to a tree. It's hard to open the valves without causing a flood.
I love you Moms.
Izu Shimoda 2 of 3
It's inspiring to see filmmaker Kathleen Collins get the deserved attention, even if it's decades after she transitioned.
Haruki and I are a constant evolving galaxy. We used to be twin spirals dancing around each other's star crusted limbs. Not even the accelerating force of the universe's expansion could pull us apart.
We still playing tennis. I got Love. She got numbers on the board.
The 20 Best Hip-Hop Guest Verses of All Time
This was one of my proudest moments. I loved making cases for my picks. It sent me swirling down an old school hip-hop vortex. Came out that bitch like, "Damn, remember when rap was dope? Nobody sounded alike."
The feature that I kick myself for not including, was U-God's verse on Ghostface Killah's "Rec-Room Therapy" with Raekwon, off of Ghost's seventh studio album The Big Doe Rehab (2007).
R.I.P. LA Weekly.
Kendrick Lamar and Dr. Dre's High School Has One of Best Music Programs in the Country
I got to spotlight Centennial High School's music program. Talking to director and bandleader, Manuel Castaneda was humbling. There's so many talented black and brown kids that don't make it.
Stories like this make it impossible to be hopeless. These students weren't.
This story was also in LA Weekly's print issue.
Mar Mar Is Only 14 but He's Already a Compton Rap Veteran
When I interviewed him he was a fourteen-year-old adult. His flows and cadences surf soundscapes almost unconsciously. Though his bubblegum raps aren't corny as much as they are within his age range, as he gets older, Mar ain't gonna be spitting no playground rhymes. Rappers beware.
The Light Chaser
Tokyo Weekender gave me my first cover story. It's how I ended 2017.
For foreigners in Japan chasing their north star, I hope this put the wind to your back. Through crossing Internet paths, corresponding, and on a single instance, meeting up to take flicks, I've known photographer Lukasz Palka for years. His work is a result of constant relentless persistence.
Day or night, there were many times I'd see him clicking shots on the street. It became so normal that I didn't stop to say hi, didn't want to interrupt him. He was driven.
Where he ended up wasn't a surprise. Still, it didn't soften the jolt of seeing him live his dream.
You have to love what you do.