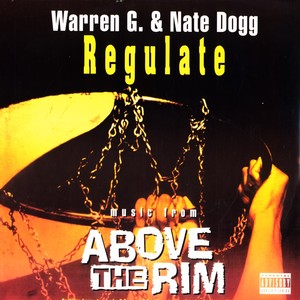 20 years ago today, April 28th, 1994 Warren G and Nate Dogg's song "Regulate" was released on airwaves and in record stores. It was a smash hit, hitting the #2 on Billboard's top 100 chart (#1 was "I Swear" by R&B group All 4 One), #8 on Billboard's R&B/Hip-Hop Chart (#7 was "Funkdafied" by Da Brat), and currently the single has gone on to achieve platinum status. "Regulate" is from Warren G's 1994 debut album Regulate… G Funk Era and is featured on the 1994 movie sound track Above the Rim (the movie features Tupac, and clips of the movie is shown in the music video).
The main and most recognizable sample on "Regulate" is from Michael McDonald's "I Keep Forgettin' (Every Time You're Near Me)", which use the guitar and bass hook. Harder to pick out samples and extrapolations on "Regulate" includes Bob James' "Sign of the Times", Parliament's "Mothership Connection (Star Child)," and Evasions "Wikka Wrap." The dialogue at the beginning of "Regulate" is taken from movie Young Guns (1988), where actor Casey Siemasko's character Charley Bowdre gives a speech about joining a group of outlaw gunmen.
The song is a tale about a night out for Warren G and Nate Dogg in their home town of Long Beach, California and all the troubles they run into, as well a chance meeting with some ladies, that turns the bad night into a good one. "Regulate" is considered a classic 90's west coast Hip-Hop party anthem, not high energy like say Tupac's "California Love," but a smooth dance floor banger. "Regulate" is one among the many tracks to push the G-Funk sound that was coming out the west coast in the 90s. Throw ya W's up for some G-Funk!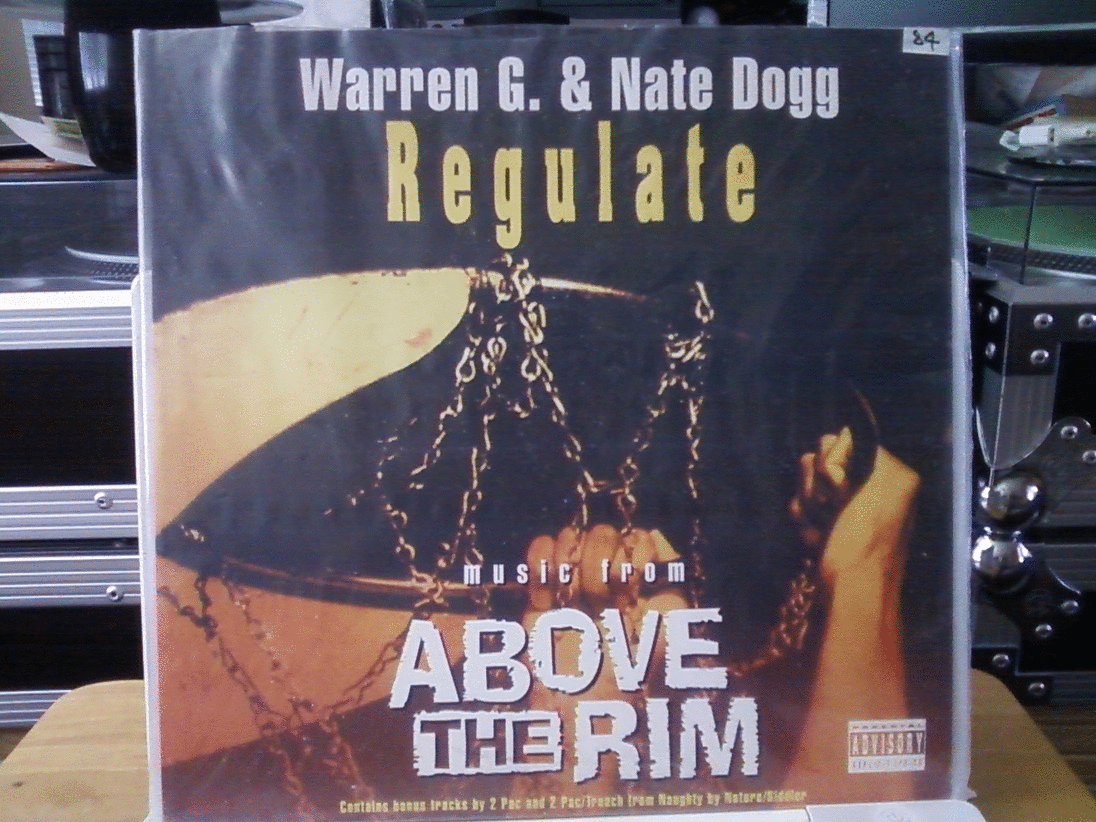 Warren G Feat. Nate Dogg "Regulate"
The Samples
Michael McDonald "I keep Forgettin' (Every Time You're Near Me)", sampled the Guitar/Bass hook, which kicks in @ 0:21 on "Regulate" 
Actor Casey Siemasko's character Charley Bowdre giving a speech about joining a group of outlaw gunmen from the film Young Guns (1988) is the dialogue heard in the beginning of "Regulate"
The keyboard riff (Rhodes) at the very beginning of "Regulate" is sampled from Bob James' "Sign of the Times" @ 0:02 (this was also sampled on De La Soul's "Keepin' the Faith")
Nate Dogg's extrapolation of the phrase "Let me Ride" on "Regulate" @ 2:29 comes from Parliament's "Mothership Connection (Star Child) @ 5:38 (coincidently also used on Dr Dre's "Let Me Ride")
Warren G's "When rhythm is life, and life is rhythm" is extrapolated on "Regulate" @ 3:17 from Evasions "Wikka Wrap" @ 0:19
LOL videos
Yacht Rock (online mockumentary series) episode on how Michael McDonald's "I keep Forgettin'" got sampled by Warren G & Nate Dogg's "Regulate"
Brian Williams cut 'n' paste rap of "Regulate" video from Tonight Show starring Jimmy Fallon