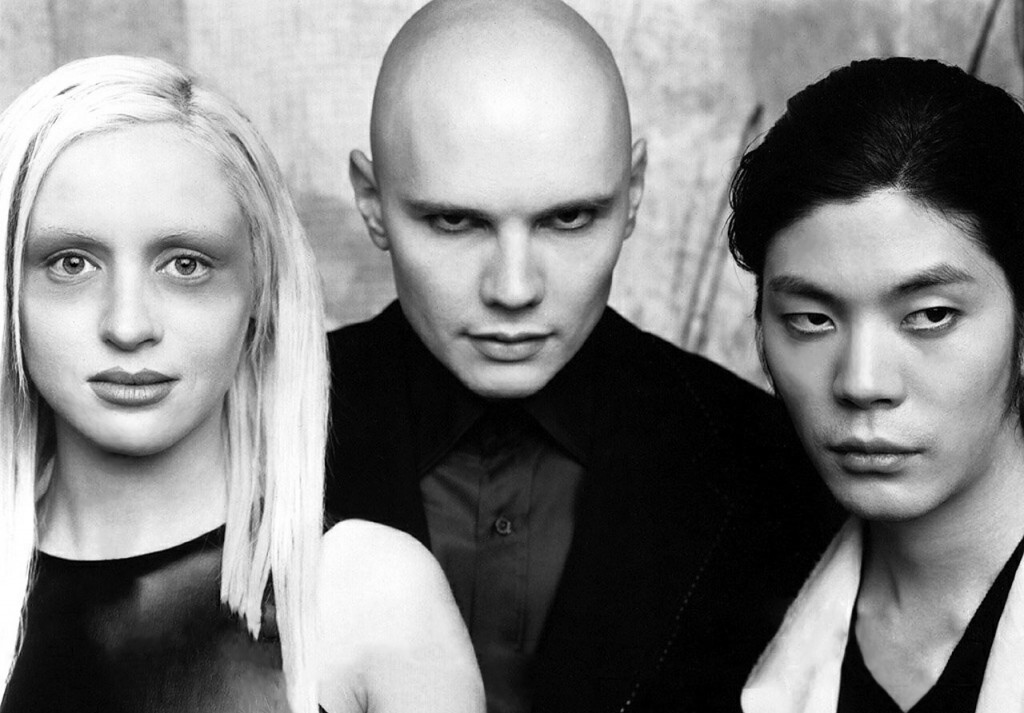 Part of the 90's nostalgia that's been trending lately is that every rapper from Lil Wayne to Jay-Z is referencing Kurt Cobain of Nirvana. Rightly so, Nirvana was one of the spearheads of a movement that was new and edgy in 90's rock. But what about The Smashing Pumpkins?
After Nirvana's success, every major record label was snatching up Seattle/Pacific Northwest bands with the "Grunge" sound. The Smashing Pumpkins, coming out of Chicago had a different sound that made them stand out from the pack of "Alternative/Grunge Rock". The Smashing Pumpkins' sound was a blend of  gothic rock, heavy metal, dream pop, psychedelic rock, progressive rock, shoegazing, and later, electronica. Billy Corgan's (Lead singer/guitarist/keyboards) lyrics are just as angst filled, emotional, and personal compared to Kurt Cobain's. The Pumpkins' discography showcases a band with an evolving sound, especially after their cross over success Mellon Collie and the Infinite Sadness (1995), and when the band began to experiment with electronic instrumentation on "Adore" (1998).
Alongside Nirvana's "In Utero" (September 13th, 1993) 20th anniversary this year, The Pumpkins' sophomore album "Siamese Dream" (originally released July 27, 1993) also turned 2o. As people are looking back to the 90's for inspiration, a nod to The Smashing Pumpkins for always pushing the envelope in their music. Let's dig a little deeper Ya'll!
 Nardwaur with Lil Wayne on his appreciation of Kurt Cobain/Nirvana.
Jay-Z's Kurt Cobain references in "Holy Grail" get's a Grammy 2014 nomination – Rolling Stones.
The Smashing Pumpkins – Cherub Rock
The Smashing Pumpkins – Today
http://www.youtube.com/watch?v=B1AVlIzYd40
Dragon Ash feat. ACO & Zeebra – Grateful Days (1999) [Subbed] (Japanese Hip Hop track that sampled "Today")
http://www.youtube.com/watch?v=Ba6ixsVzbiM
"Graceful Swans of Never" (2001) The Smashing Pumpkins' Documentary.
DJ Zobe is a San Francisco native, DJ, Zeitgeist instigator, infiltrator, investigator, collaborator, and DIY street scholar.
Started DJing in 2001, right after high school going into college, saved up funds to get his first DJ Set/Stanton (he got Technic turntables a few years later).
His style is eclectic, with Hip Hop/Rap being the foundation, but also expanding into Funk, Rock, Soul R&B, Pop, Disco, House, Electronic Dance Music, and etc.
Related article: San Francisco native DJ Zobe gives up his best of rappers and albums of 2013 so far…