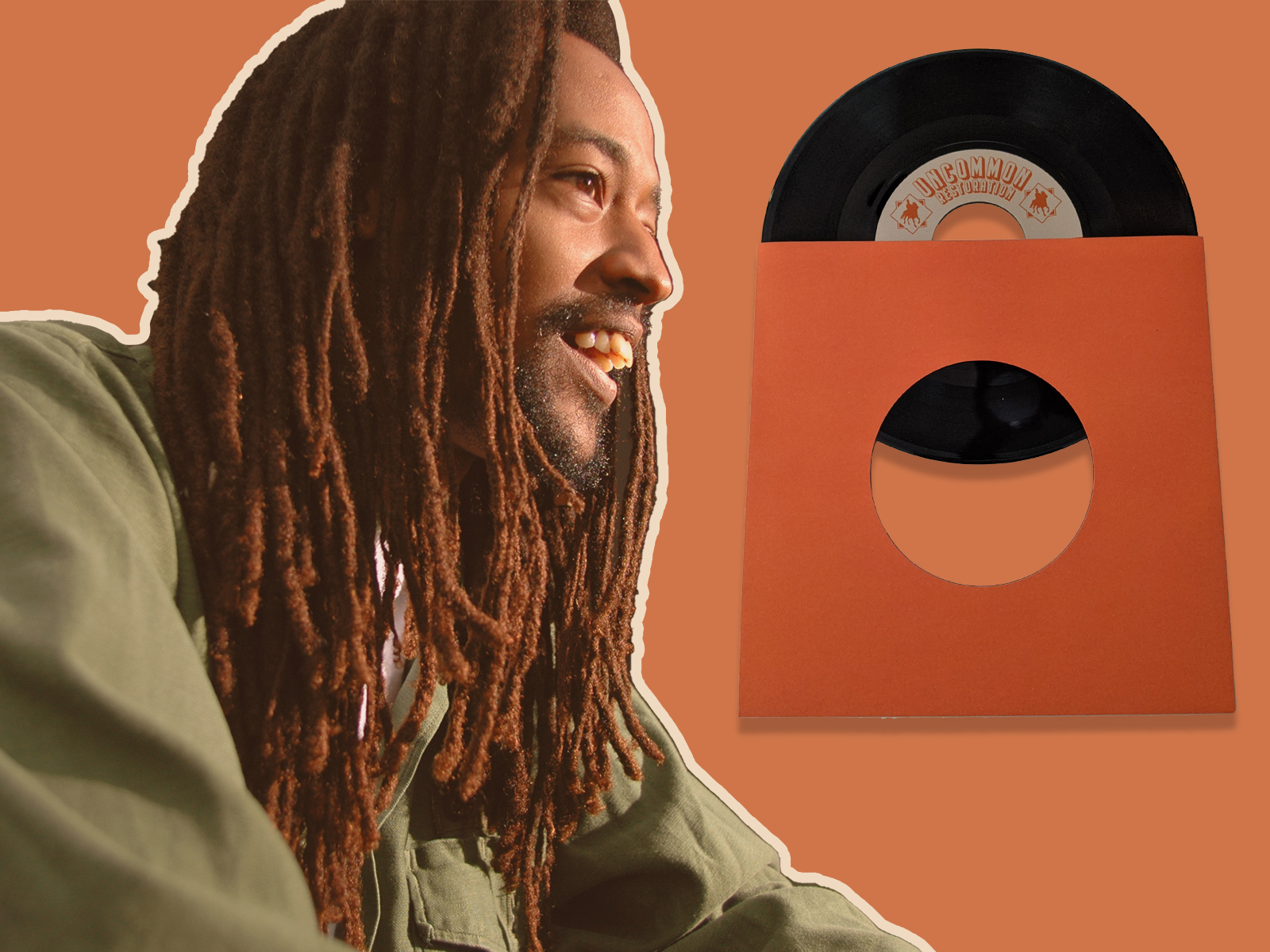 Humancloud Abandonment dropped on January 22 and even prior to the release, people were pre-ordering the 7″. They were enjoying D.D.B. and the title track that came as an insta-download after purchasing the vinyl. To see the amount of people that copped the vinyl was incredible. Only 100 vinyl pieces are in existence. When they're gone they're gone and heads are continuing to support the project.
A lot has been going on this past week. People have been reaching to me about the record. I've been writing articles and teaching my daughter chess.
Just recently Huffpost re-ran my article about raising my daughter in Tokyo, Japan. It's from 2018, but it's still potent as ever. Of the hundreds of recent comments on social media, a reader asked for an update on my family and I. Boom, Why I'm Glad I Got Stuck in Japan During Covid-19 at Tokyo Weekender and I was in Japan when COVID-19 hit. Here's what it's like to return to racial unrest at The Charlotte Observer. Here's a Black fist to #Blackfathers worldwide. I love yall.
Unbeknownst to me, I didn't realize it at the time, but I guess this was my introduction to the world. I just wanted to write.

Posted by Tracy Jones on Friday, January 29, 2021
Also this week, Short Fuze and Uncommon Nasa talked about the creation of Uncommon Restoration, why they started a 7" inch label, and why they chose me as their first artist.
If you purchase the 7″ vinyl, you get the full length digital album as well. On Spotify, listeners have gravitated toward "The Name of Every Raindrop (produced by DJ Zesto Q)," which also got a lot of spin back when we originally put it out. Get the 7″ here. Read some of the poems from Humancloud.
Humancloud is almost 20-years-old. I wrote it in the midst of 9/11. On the morning that the towers got hit, I was supposed to be on the steps of The World Trade, eating Krispy Kreme, drinking OJ, just before I walked to a research library to look for grants and writing fellowships, but I woke too late to catch the Metro North to the city. By then the towers were on fire and my friends and I were staring at them through a TV. All the airports were shutdown except the private one next to our school, where planes were still landing.
Thank you to everybody, including my friends and family that supported the reissuing of Humancloud. I'm humbled, inspired, and mad blessed. If the response to this record gets louder, I may release a mixtape of other vintage material. I might start recording again. Any producers or studios (bedroom studios especially) in Charlotte, NC?
Since I haven't written a newsletter in a minute, please keep doing the thing that you're suppose to be doing, the thing that scares the hell out of you, and you won't be disappointed. "Ramblings from an uncomfortable place" hasn't changed. That's a part of the process. An astroid could hit us at any moment and end all this shit. Honor your gift. As a custodian of humanity's persisting existence, it's your responsibility to show the world that thing that they didn't know they needed until they got it. Peace & Love. T