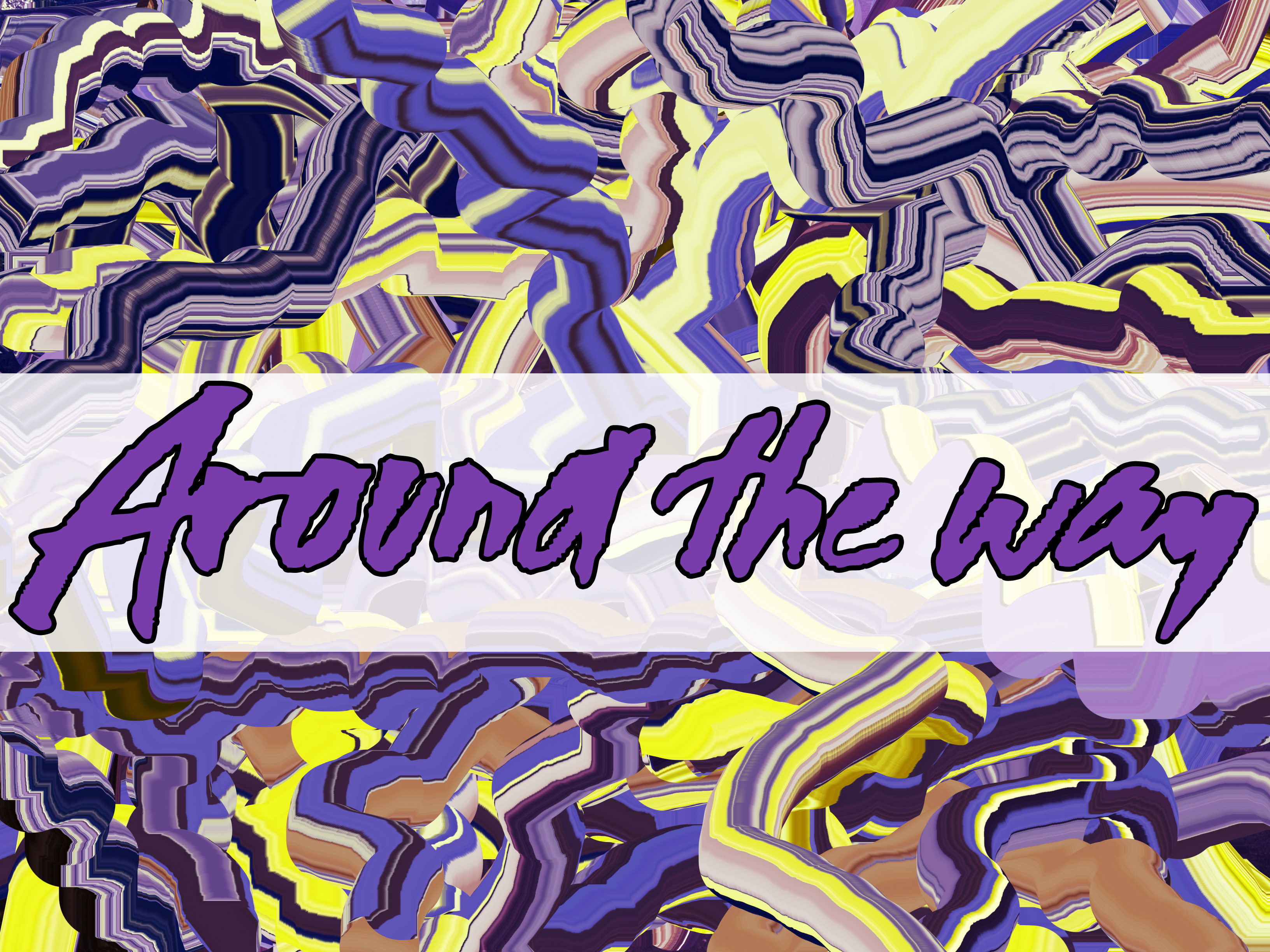 Democracy Now headlines for 10-10-2014. [Democracy Now]
Fatal shooting of 18-year-old by off-duty police officer ignites protests in St. Louis. [Washington Post]
Why does the St. Louis PD keep changing their story about the killing of VonDerrit Myers? [DailyKos]
Democracy Now – Black Prophetic Fire: Cornel West on the Revolutionary Legacy of Leading African-American Voices
Democracy Now – "I Am Coming to the End of a Long Journey": Legendary Detroit Activist Grace Lee Boggs in Hospice
Democracy Now (April 14, 2011) – Grace Lee Boggs on Detroit and "The Next American Revolution: Sustainable Activism for the Twenty-First Century"
Mumia Abu-Jamal, political prisoner gives commencement speech to graduates. [Yahoo]
Inside the Dark Alliance: Gary Webb on the CIA, the Contras, and the crack cocaine explosion. [Democracy Now]
Hikers killed by Japanese volcano left poignant pictures of final moments – Rescuers are still searching for some bodies from the 27 September Mount Ontake eruption on a popular trail, but they have found photographic legacy. [The Guardian]
In Dallas, African immigrants worry about backlash from Ebola case. [Yahoo]
Firestone Did What Governments Have Not: Stopped Ebola in its tracks. [NPR]
SF artists' last stand emerges in the gritty Tenderloin [The Examiner]
HK police arrest "triad gangsters" who attacked Umbrella Revolution camps. [BBC]
US lifts 40-year arms ban to boost Vietnam sea defense. [Yahoo]
Is War Over? — A Paradox Explained
We live in the most peaceful time in human history. Wait, what? Seriously? That can't be right, there are more wars than ever! Well, no and they're killing fewer and fewer people, even though the world population is at an all-time high…and the numbers prove it! We explain how we came to this conclusion, and why war might… go away.
Democracy Now – Pakistani Education Activist Malala Yousafzai Becomes Youngest Winner of Nobel Peace Prize
Aziz Ansari Is a Feminist – David Letterman
https://www.youtube.com/watch?v=Sz7ZzQbSiGA
Colbert Report – John Boehner vs. America's Anti-Gay Marriage Crusaders

Last Week Tonight with John Oliver: Civil Forfeiture
Real Time with Bill Maher: Ben Affleck, Sam Harris and Bill Maher Debate Radical Islam
Cornel West Weighs In On Bill Maher-Ben Affleck Debate: Islam isn't 'inherently' oppressive. [Huffington Post]
'A Chosen Exile': Black people passing in White America. [NPR]
Black women's groups meet with NFL on domestic violence. [NPR]
Mission Playground Is Not For Sale
– Since when did you have to have a permit to play ball on a court in SF or anywhere else for that matter? Smh. This dude is waving his paper around like one of those false treaties the U.S. government made with indigenous peoples. Isn't it common practice in most public parks that the ball courts are first come first serve, and people tend to do pick-up games to give everyone a chance to play? If you're not comfortable with a pick-up game for whatever reason you could wait it out and play in another section of the park until the court you want is free. This is one of the many reasons why locals reject gentrification, besides high rent/housing prices and raising living expenses, the new individuals coming into the neighborhood don't understand or respect the socio-cultural values of the longtime residents.
How We Got to Now: Six Innovations That Made the Modern World – Steven Johnson blends the history of science with keen social observation to tell the story of how our modern world came about—and where it's headed. Cory Doctorow reviews How We Got to Now, also a six-part PBS/BBC series, which ties together a lifetime of work. [BoingBoing]
Forget smartphones — Dumbphones are now hip. [SF Gate]
iBeenHACKED. [Disinfo]
Paul Revere, The Raiders leader and Organist, Dies at 76. [Yahoo]
'Saturday Night Live' Stalwart Jan Hooks Dead at 57. [Yahoo]
Polyphonic Overtone Singing – Anna-Maria Hefele
– This video reminds me of Tuvan throat singing.
Tuvan Throat Singing
Art project honors 30 years of Usagi Yojimbo—and aids creator Stan Sakai in a time of need – Lisa Granshaw on the amazing world of a Samurai rabbit—and the power of an artistic community. [BoingBoing]
16 cartoonists who changed the world – Who were the original comic artists that left an indelible mark upon the world, paving the way for those who followed? Monte Beauchamp identifies the genre's early masters. [BoingBoing]
Louis Lumière Turns 150: Celebrate the anniversary of the movie pioneer's birth. [Yahoo]
Showtime – A special TWIN PEAKS announcement
What should the new Twin Peaks be? – Theresa DeLucci wonders what form the revived series will take when it hits screens in 2016. [BoingBoing]
Twin Peaks and suspicion in small towns – Leigh Alexander on what changed between then and now: no-one calls the police in small-town TV shows anymore. Modern entertainment always has something to say about who we are, what we want and what we fear. [BoingBoing]
How Well Do You Really Know "Twin Peaks"? [Buzzfeed]
IMS Engage 2014: David Lynch In Conversation with Moby
– Above is a video of an interesting talk between Moby and David Lynch at the LA music conference IMS Engage 2014.
David Wants to Fly (2010) – is a documentary by filmmaker and David Lynch fan, David Sieveking, and his quest to meet his idol David Lynch, and he explores the controversial Transcendental Mediation movement and the organization that David Lynch is a member, practitioner, and evangelist of. [Link TV]
'Breaking Bad' Composer to Score 'Better Call Saul'. [Hollywood Reporter]
Breaking Bad, Better Call Saul & The Rise Of Gus Spin-off – Giancarlo Esposito Interview
Do the Right Thing (4/10) Movie CLIP – Your Jordan's Are F***ed Up! (1989) HD
– For the younger readers out there, this is a clip of Giancarlo Esposito (aka Gus Fring from Breaking Bad) in an earlier role in Spike Lee's 1989 Do The Right Thing playing the character "Buggin' Out", seen here in the classic scene were he gets his brand new Air Jordan 4s scuffed up by the white bicyclist in the neighborhood which leads to an argument over their altercation.
An in-depth cultural analysis of Asian male TV characters getting some action. [Vulture]
Fung Bros – Asian guys talk about the NBA (2014-2015 seasons preview)
– Are the hoops on this court in the video lowered? Cause these dudes aren't Yao Ming or Jeremy Lin tall. Just saying… lol
NBA tells Cavs and Heat not to do '3 goggles' in Brazil, where it's offensive. [Yahoo Sports]
Detroit Lions ban fan who used laser pointer from all future Ford Field events. [Yahoo Sports]
Greg Wilson (2014 RBMA Weekender Belfast Lecture)
UK DJ pioneer Greg Wilson talks about his career in the late '70s, as well as what it's meant to come back after an extended hiatus from DJing.

This talk was held in September 2014 at RBMA Weekender Belfast.
– Greg Wilson is one of the first DJs to be film and broadcast live mixing on TV. According to this interview he still uses his reel-to-reel tape machine for effects along with his digital setup, mixing the analog and digital formats.
1st UK DJ to mix live on TV – Greg Wilson On The Tube
Greg Wilson's on his DJ appearance on UK TV's On The Tube show. [Greg Wilson]
How I learned to let go of the old ways of DJing. [DJ Worx]
Why Purists Would be Wrong to Hate on the Traktor Kontrol S8. [Do Androids Dance]
The Good Listener: How Do I Avoid 'The iTunes Pit Of Despair'? [NPR]
Real Talk: Locked Groove on electronic music in the mainstream and why it's not necessarily a bad thing. [XLR8R]
The Thump guide to music publishing. [Thump]
DJ VICE: Why you must break rules in order to innovate. [Next Shark]
This Tumblr of awkward Boiler Room TV moments is the best. [In The Mix]
To drink or not to drink (while DJing). [DJ Tech Tools]
A Bullshitter's Guide to Balearic. [Thump]
Interview: Dream Catalogue's Hong Kong Express on vaporwave's past, present, and future. [RBMA]
Sunshine Sound: The birthplace of the remix. [RBMA]
Key Tracks: Jimmy Jam on Janet Jackson's Rhythm Nation 1814. [RBMA]
Red Bull Music Academy Presents Diggin' In The Carts (Hidden Levels) – Nobuo Uematsu (Final Fantasy) on his musical influences 
– Via RBMA.
Red Bull Music Academy Tokyo 2014 Teaser
– Here is link to a schedule of performances and various other RBMA related events. [RBMA]
If You Bought A Red Bull In The Last 12 Years They Owe You Money — Here's The Easy Way To Get It – The company settled a class action lawsuit and now has to issue refunds to consumers. No proof of purchase required! UPDATE: The website to file a claim is down, but additional means of filing have been added at the bottom of the article. [Buzzfeed]
Legendary Crystal Castles call it quits. [EDM Tunes]
New Dance Video from 11-year-old Phenomenon Taylor Hatala. [Yahoo]
School friend was first to suggest John Lennon start a band, author says. [Examiner]
Watch the First Trailer for Lifetime's Aaliyah Biopic. [Vulture]
The Newly Single, Faith Evans Tells Us "I Deserve It" & Drops Biggie Lyrics on Sway In The Morning
Faith Evans feat. Missy Elliott & Sharaya J "I Deserve It" 
– Faith Evans' new single "I Deserve It" featuring Missy Elliot and Sharaya J off her upcoming 6th studio album Incomparable pays homage to Eddie Murphy's Coming To America in the music video above, the club scene where Eddy and Arsenio's characters visit a local nightclub to try to look for their queen in Queens, NYC.
Coming To America (1988) – The Club Scene
Andy Samberg Of Brooklyn Nine-Nine Talks Bad Meat, Bay Area Sports & More on Sway In The Morning
– Comedian and actor Andy Samberg reps the Bay area on the Sway in the Morning show. At the time of this posting, Andy's team the Oakland A's has been eliminated by KC Royals from the playoffs this year.
Alicia Keys Speaks on Global Issues and her We Are Here Campaign on Sway In The Morning
– Above is a deep and positive talk Alicia Keys had on the Sway in the Morning show.
TMG is here to highlight and spotlight music, art, culture, film, news, politics and information that's overlooked, underrepresented, as well as looking at things that are challenging, new and cutting edge. Here at TMG we try our best to mix things ups with our posts, which reflect our diverse interests and subject matters that are on our minds from week to week, giving you the reader the things we think deserves to be on your radar. Sometimes we get retro and look back, and other times we look forward into the possible future of music, art, culture, film, politics, news and information.
Meet The Scientists Who May Have Found The Cure For Drug Addiction – Researchers are closer than ever before to finding a cure for dependence on stimulants like methamphetamine and cocaine. But will big pharma and the FDA stand in the way? * The substance 18-MC (18-methoxycoronaridine) is a derivative of the psychoactive bark Ibogaine native to Gabon. [Buzzfeed]
10 Things You Don't Know About Season 3 Exclusive: Henry Rollins
10 Things You Didn't Know About Marijuana full episode stream with Henry Rollins. [History Channel]
7 industries that will benefit from marijuana legalization. [Business Cheat Sheet]
New at the pot shop: Milder marijuana for novices. [Yahoo]
23 Vines that prove Japanese teenagers are way funnier than americans. [Buzzfeed]
Finding a Video Poker Bug Made These Guys Rich—Then Vegas made them pay. [Wired]
Vans #LIVINGOFFTHEWALL – Aaron Draplin & The Art of the Side Hustle Pt 1
Vans #LIVINGOFFTHEWALL – Aaron Draplin & The Art of the Side Hustle Pt 2
– Meet Aaron Draplin, a graphic designer and hoarder who collects random designs. What is unusual about Aaron and his collection is the neatness and organization he puts into his collection.
Documentarian: Jared Eberhardt.

We meet Aaron Draplin at his day job as a designer at his studio, Draplin Design Company in Portland, Oregon. The tour quickly devolves into a discussion of his vast collections of well-organized junk, and includes a trip to an estate sale where Aaron picks up an ancient bag of peanut butter chips.

Aaron discusses the modest origins of his side hustle, the Field Notes brand. His passion for logging and making his own merch led him into a new career as a lecturer and entertainer, culminating in his biggest audience at a TedX Talk in his hometown.
Munchies – Fuck, That's Delicious with Action Bronson
– Fuck, That's Delicious is a Vice/Munchies documentary series following the culinary adventures of rapper/chef Action Bronson.
David Lynch Returns to His Roots in Philadelphia's Urban Decay [Hyperallergic]
Vice – The Real 'True Detective'?
Ten years ago, the town of Ponchatoula, Louisiana, was traumatized when a local church's secret Satan worship, ritualized child molestation, and animal sacrifices came to light. Rust Cohle may be a fictional character, and time may not really be a flat circle, but that sounds an awful lot like the events of the first season of HBO's hit True Detective. In this episode of our brand-new series The Real, we went down to Ponchatoula to meet Stuart Murphy and Tom Tedder, two law enforcement officials who helped put these terrible, true events in Ponchatoula's rearview mirror.