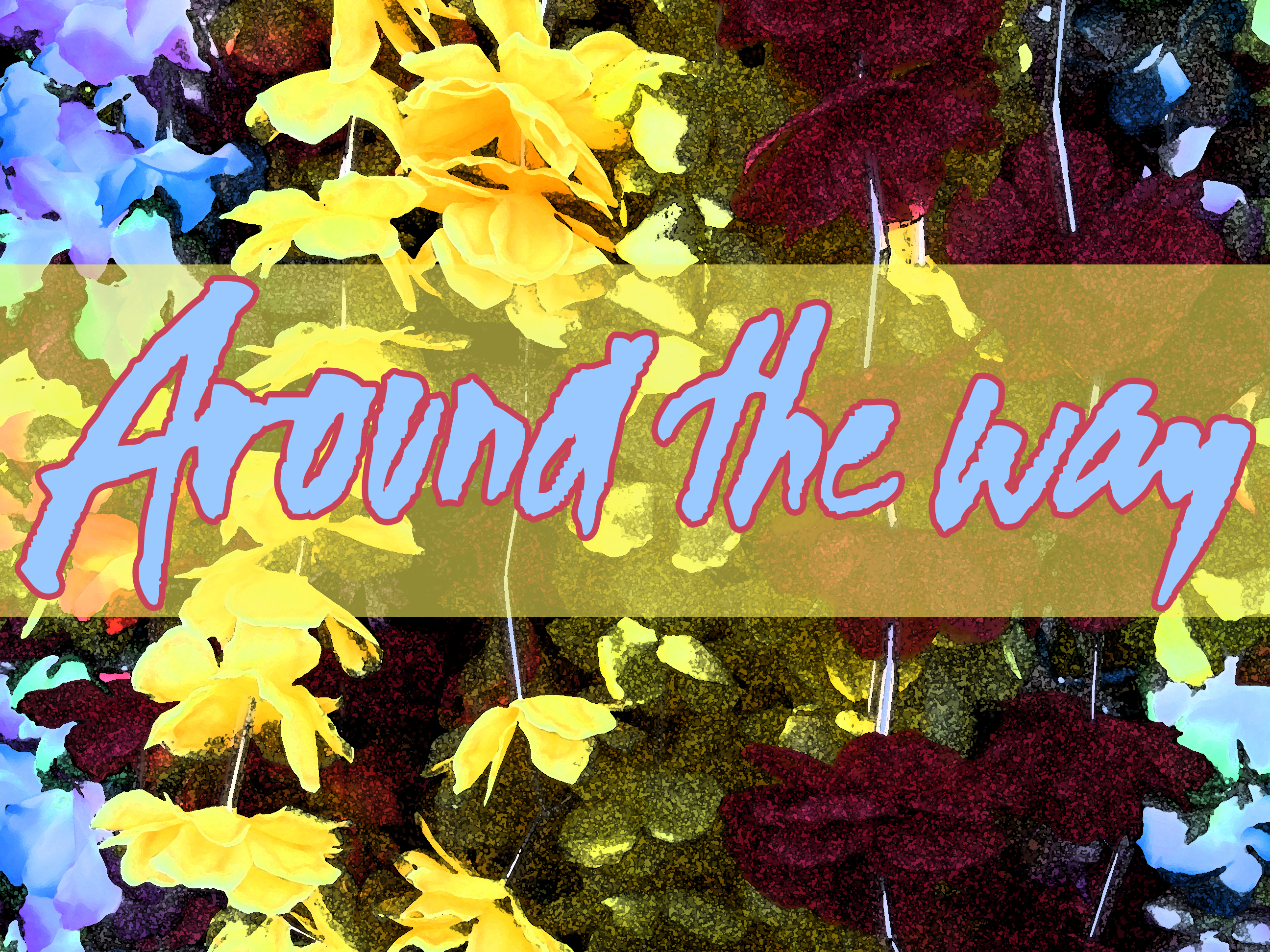 Democracy Now! Headlines 11-14-2014 [Amy Goodman & Juan González]
Gorbachev says world is on brink of new Cold War [Bettina Borgfeld]
Rave New World: How the Fall of the Berlin Wall Changed Techno Forever [Martin Guttridge-Hewitt]
Big Bank Hank, an Early Star of Rap, Dies at 58 [Jon Caramancia]
Big Bank Hank: 'Rapper's Delight' and the Sugarhill Gang's revolution [Randall Roberts]
Brain Rot: Hip Hop Family Tree, The Sugarhill Gang [Ed Piskor]
The Art Of Rap – Grandmaster Caz
NAMM Oral History Series – Legendary DJ Grand Master Caz interview (2012)
NAMM Oral History Series – Legendary DJ Afrika Bambaataa interview (2012)
NAMM Oral History Series – Inventor of the scratch DJ GrandWizzard Theodore interview (2012)
NAMM Oral History Series – Legendary DJ Jazzy Joyce interview (2012)
Why Integrity Means Everything In The Music Industry [Grant Richards]
YouTube launch new music streaming service to rival Spotify [Sandro Dallarmi]
Watch Nina Kraviz and Pional Build Remixes for Jessie Ware [Glenn Jackson]
5 Modern Funk Artists To Watch [DJ Fab]
Playlist for teachers: 10 great songs to help you de-stress [Sarah Marsh]
The Cult of Connie Britton [Anne Helen Petersen]
The Catchiest Songs (According to Science) [Erin McCarthy]
Vocalist vs. Singer, Brandy vs. Beyonce, Do you know the difference? Was Chris Brown Right? [mrldavis]
Cover Story: Tyler, The Creator [Matthew Trammell]
Chali 2na Takes Over Yahoo Music's Instagram [Billy Johnson Jr.]
RBMA Web Comic – When Damo Met Can [Zack Soto, Connor Willumsen]
Damo Suzuki – Live at Red Bull Music Academy Weekender Tokyo 2013
Serving as a warm-up for next year's Red Bull Music Academy in Tokyo, we took over the Japanese capital early in November for one weekend with a series of events. On the second night, we enlisted ex-Can vocalistDamo Suzuki to lead a unique seven hour improvisation concert, looking to bring together generations of musicians and styles in one place. Check the video below for some of the highlights of the event – which also featured Omar Rodríguez-López and Keiji Haino – as well as Damo's thoughts on the creative process.

– Via RBMA
Black Magic: Jazz and Metal's Unholy Union [Hank Shteamer]
Interview: The Black Madonna on Chicago, House, and The Next Disco Demolition [Adam Wray]
Abdul Qadim Haqq: 25 Years of Techno Art [Ashley Zlatopolsky]
Alan Oldham: The Art of Techno Futurism [Ashley Zlatopolsky]
Young Berlin [Anthony Obst]
Der Klang der Familie Playlists [RBMA]
Interview: Delroy Edwards on Bootleg Tapes, Ron Morelli, and Keeping It Underground [Anthony Obst]
Dubplate Culture: Analogue Islands in the Digital Stream [Matthew Bennett]
Nightclubbing: An Oral History Of New Jersey's Zanzibar [Bruce Tantum]
Key Tracks: Heavy D and the Boyz' Big Tyme [Chris Williams]
Real People: Chic in the '80s [Michaelangelo Matos]
Interview: Check The Technique's Brian Coleman on Vol. 2, KMD, and Hip Hop What Ifs [Anthony Obst]
Best Music Journalism: October 2014 [Piotr Orlov]
Tokyo Drift [Pleasure Cruiser]
Top 10: Exotica From Japan [Andy Thomas]
Interview: Japanese Jazz Legend Isao Suzuki [Masaaki Hara]
Interview: Cornelius [Yu Onoda]
Top 10: Roots of Shibuya-Kei [Barry Walters]
Pizzicato Five: Japan's Pop Culture Overdose [Barry Walters]
Interview: United Future Organization's Tadashi Yabe [Masaaki Hara]
Interview: Zoom Lens' Meishi Smile on J-Pop, Living On The Web, and Real Life [Russell Thomas]
One Singer, One Song: Enka and Japanese Psychedelic Music [David Keenan]
The Making of Vocaloid [Patrick St. Michel]
Top 10: Vocaloid Essentials [Patrick St. Michel]
Yellow Magic Orchestra: The Pre-MIDI Technology Behind Their Anthems [Yuji Tanaka]
Yellow Magic Orchestra: The Solo Work [RBMA]
A Guide to Boredoms [Nick Neyland]
Top 10: Boredoms Side Projects [Tucker Phillips]
Young Conan O'Brien Stars in NAMM Professional Development Training Video
A young Conan O'Brien stars in one of NAMM's Professional Development sales training videos from 1986 titled, "Success on Your Terms"
Interview: Director Tim Sutton on 'Memphis' [Zachary Wigon]
The East Village Eye: Where Art, Hip Hop, and Punk Collided [Tiernan Morgan]
Happy 100th birthday Hedy Lamarr, inventor of the wireless network [Una Sinnott]
Top Five Ways to Induce Lucid Dreaming [Bruce N. Gelerter]
New Scans of the Voynich Manuscript, a Medieval Book No One Can Read [Allison Meier]
Great News for the Web: Obama Urges FCC to Uphold Net Neutrality [Cade Metz]
The Mask of Doom: A nonconformist rapper's second act. [Ta-Nehisi Coates]
Run The Jewels: 'I'm Taking This Life' [Frannie Kelley]
Jon Stewart on 16 Years of The Daily Show and His Directorial Debut Rosewater [Chris Smith]
Street Scenes of Tokyo, Japan – Late 1960s
Billy Bob Crit 005
http://youtu.be/NfeieUsSREk
5th Anniversay Pot Luck special episode with
– Crits secret clam chowder recipe
– Bobby Bombers Macaroni salad story
– Bill Gills meat roll
– Ms. Scrotums yummy fudge brownies
– Crit's body guard stories
– Why Crit ran away from home
– Accidents and near death experiences…real or heard
– Favorite professional sports team
Billy Bob Crit 006 w/David Choe
– Special 1st guest David Choe

– Questions from the fans including – What makes him squeal, His past with Marvel and Jail Sex or Jail Art?

– Why Dave almost broke down and cried.
– Billy Bob Crit Shit Show is a new sister podcast to artist David Choe & Asa Akira's podcast DVDASA (in David Choe's opinion it's the main show to his & Asa's DVDASA). This is the 5th & 6th episode of the show that 's out right now; it was recorded earlier toady (11-14-2014), episode 6 features David Choe as the first special guest.