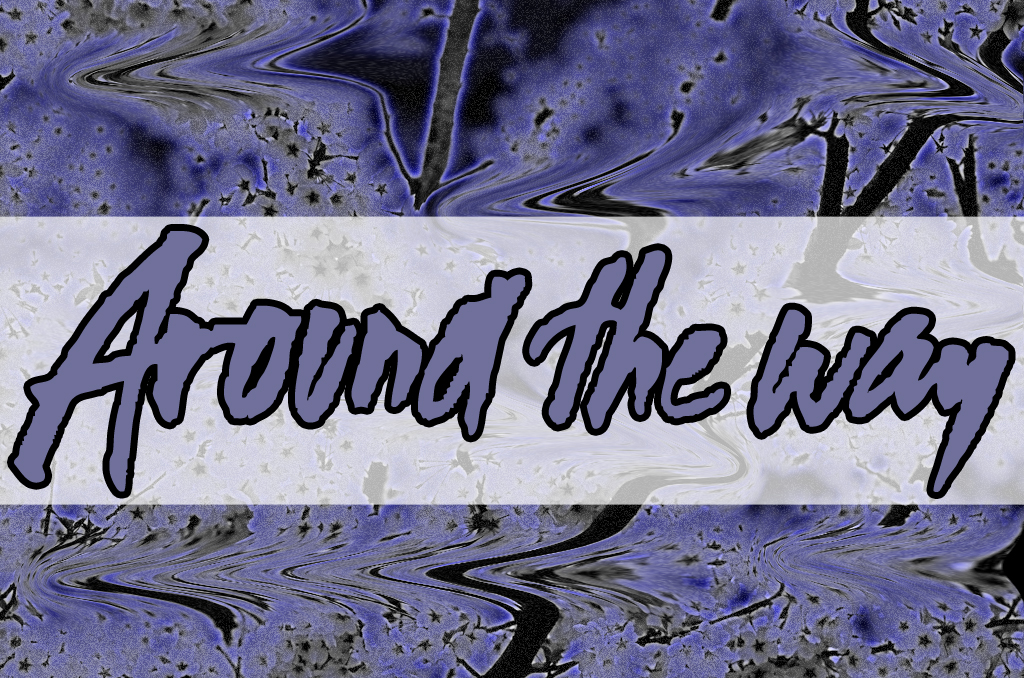 Democracy Now! Headlines 11-21-2014 [Amy Goodman & Juan González]
Democracy Now! – PART 2: Bryan Stevenson on Executions and Civil Rights: "Lynching Stopped But the Mindset Didn't"
Mexican Protesters Look to Start a New Revolution [Jason McGahan]
Keystone, Climate Change and the Cold [Amy Goodman with Denis Moynihan]
A writer spends forty years looking for his bully. Why? [Mark Frauenfelder]
How Censors Killed The Weird, Experimental, Progressive Golden Age Of Comics [Saladin Ahmed]
The Pain Of Casual Racism [Jaeun Park]
How top colleges figured out how to turn away Jews [Dan Lewis]
How Facebook Helps Me Stay Sober [Lauren Hoffman]
Facebook shutting down a key path Obama used to reach voters [Jon Ward]
Husband Secretly Films His Wife Rapping Along To Salt-N-Pepa's "None Of Your Business" (1993) 
Salt-N-Pepa in a Geico commercial?
https://www.youtube.com/watch?v=pE0_GaLsX1Y
Vlad TV – Grandmaster Caz Talks Big Bank Hank Stealing "Rapper's Delight"
Tony Hawk Rides World's First Real Hoverboard – Hendo Hover
Remember the Smoking Section? 15 Ways Flying Was Totally Different in the '80s [Thrillist]
Reggae icon Bob Marley's family to lend name to cannabis brand [Eric M. Johnson]
BoingBoing – How to use Medical marijuana: vaporizers, science, weed, and cancer
Legalized Marijuana: Will White People Get All the Good Weed? [Charles D. Ellison]
The Extraordinary Racial Implications Of Legalizing Pot In The Nation's Capital [Nicole Flatow]
Uber driver to cancer patient: you deserved cancer and are "an animal" [Xeni Jardin]
More guns, more crime: New research debunks a central thesis of the gun rights movement [Christopher Ingraham]
In the Gay Wing of L.A. Men's Central Jail, It's Not Shanks and Muggings But Hand-Sewn Gowns and Tears [Ani Ucar]
Arthur Rankin Jr, 'Rudolph the Red-Nosed Reindeer' co-producer dies, age 89 [Jonathan Bell]
Sam Harris and "New Atheists" aren't new, aren't even atheists [Reza Aslan]
Aaron Swartz was no criminal [Dan Purcell]
5 Reasons Why I Am Pro File-Sharing And Copyright Reform [Lexi Alexander]
Marx – A graphic bio of the father of communism [Carla Sinclair]
Jacky Tsai's Chinese/Pop skull paintings [David Pescovitz]
The Secret Lives of Vinyl Hoarders [April Greene]
Benjamin Wright Jr. Lecture (RBMA Toyko 2014)
Benjamin Wright Jr. is the King of Strings, having worked with everyone from Quincy J to Mary J to Michael J. (His work on the King of Pop's _Off the Wall_ are alone enough to qualify him for the pop Hall of Fame.) From early gigs as the musical director of The Temptations and Aretha Franklin to soul-stirring arrangements for everyone from Outkast to UGK to Justin Timberlake, Mr. Wright talks you through his remarkable career from meeting Duke Ellington to receiving spiritual guidance for his sounds.
Isao Tomita (2014 RBMA Tokyo Lecture)
In electronic music, it's hard to exaggerate the importance of Isao Tomita's work. Born in Japan in the 1930s, Tomita imagined other worlds – seemingly outwith his own, human reach – and so used his music to explore the unknown. In the 1960s, he pioneered the use of the Moog synthesizer to not just create note-for-note facsimiles of "real" music, but to re-figure electronic compositions as soundscapes; creating daring new sounds that would become highly influential for science fiction cinema soundtracks, modern synth pop, and much more. Synth nerds, movie fans and music producers alike can all take inspiration from his work, and words.
Isao Tomita: Switched On [Jordan Ferguson & Yuko Ichijo]
Ben UFO (RBMA Tokyo 2014 Lecture)
London's Ben UFO started out on pirate radio station Sub FM in 2007, playing dubstep alongside friends, producers and DJs Pangaea and Pearson Sound. After being sent new music every week, the trio started the now-lauded Hessle Audio label shortly after; joining the dots of the UK underground between house, techno, jungle and drum 'n' bass as the global dubstep scene was exploding. Now with his fortnightly show on flagship London radio station Rinse FM, a near-constant touring schedule and an encyloapedic knowledge of underground electronic music, Ben UFO's reputation for an acute ear and serious record collection is very well earned.
Hip Tanaka (2014 RBMA Tokyo Lecture)
Those songs from Super Mario and Tetris that used to get stuck on an endless loop in your head? Hirokazu "Hip" Tanaka composed those, along with designing Game Boy audio hardware and writing songs for the first Pokémon. A DJ (as Chip Tanaka) and huge reggae fan, he even based some of these video game jams on iconic Jamaican riddims (watch our Diggin in the Carts series to learn more —http://www.redbullmusicacademy.com/ma…). Find out how he uses 0s and 1s to express the catharsis of beating a level in this hour-plus conversation.
Future Instruments [RBMA]
Top 10: Uio Loi's J-Pop Picks [Uio Lio]
The Genius of Sheena Ringo [Sheila Burgel]
Roland By The Numbers [Phil Moffa]
Interview: Anime soundtracker Yoko Kanno on Cowboy Bebop, Macross Plus, and More [Akihiro Tomita]
Future Instruments [RBMA]
Top 10: Japanese Punk / Hardcore Bands [Kazuhiko Namekawa]
Top 10: Innovative Japanese A/V Works [Kentaro Takaoka]
The Sound of Peace Music Studio [Yusuke Kawamura]
The Best of the 2014 Red Bull Music Academy in Tokyo [RBMA]
RBMA x Rhizomatiks Presents: Daito Manabe – Human Sized Synthesizer 
– Via RBMA Thump: Japan's War on Dance: Clubbing in the State of Fueiho
After a Long Legal Battle, Japan Finally Lifts Its Notorious "No Dancing" Law [Michelle Lhooq]
For Nightclubs, Life Is No Cabaret Without a License – Brooklyn Bar Owner Challenges New York City's Cabaret Law [Adam Janos]
This Guy Has Been Collecting All Your Embarrassing DJ Requests [Thump]
Vlad TV – A-Trak Shares His Thoughts on Celebrity DJ's
 The Walking Dead's Tyler James Williams Talks Filming the Series and Everybody Hates Chris + Freestyles on Sway In The Morning
Complex: Wale and Seinfeld: Strip Clubs, Celebrities, and Hecklers
http://www.youtube.com/playlist?list=PLfv8hhuTqJGbAzuy6FJI1T_t7CmxD3P51
Black Nerd Problems Podcast: Vibranium Stacks w/ Carrie McClain and Omar Holmon on Black Jesus
– Via Black Nerd Problems
Hard NOC Life Episode 022: Hooked on the Guardians
The Nerds can't stop talking about Guardians of the Galaxy! For this week's Hard N.O.C. Life, the panel tackles the phenomenon that is Marvel Studios' latest blockbuster success and what that means for the Distinguished Competition across the street.

Joining Keith on the panel are Wall Street Journal columnist Jeff Yang (@originalspin), and former Jeopardy champ Arthur Chu (@arthur_affect) along with regular panelists N'Jaila Rhee (@blasianbytch) and Rodrigo Sanchez-Chavarria (@rscpokenword)

Topics covered on the show include: Why Jeff thinks Guardians was less than good because plot holes Why Jeff is wrong and why everyone else thinks Guardians was actually kind of awesome The difference between bright and colorful Marvel Studios and the grimdark of the DC movies How the movie taps into everyone's nostalgia for big, fun, loud action comedies The episodic serialization of the MCU versus the scattered continuities of DC's live action properties Why Chris Pratt might be an a-hole but not 100% a dick And watch as Jeff battles his own "Demon in a Bottle" Tony Stark-style throughout the episode! All this and more on Hard NOC Life! Watch it on your screen, hit "play," and check this.
N.O.C. One-Shot: The Origin of Black Girl Nerds
In this debut N.O.C. One-Shot extra, Shawn Taylor and Jamie Broadnax discuss the origin of Black Girl Nerds. The website and twitter account that has quickly become the go-to destination for live tweeting, news sharing, and culture critiquing for discerning blerds on the internet.
Hard NOC Life Episode 023: A Perfect Storm
At a time when many comics fans are clamoring for more gender and race representation in superhero comics, one character has been the benchmark for strong women heroes of color for decades. And the X-Men's Storm is currently receiving a bit of a creative renaissance with Marvel recently launching her first ever solo series.

On the latest episode of Hard N.O.C. Life, guest host Shawn Taylor (@reallovepunk) discusses the importance of the character with an all-star panel: Storm writer Greg Pak (@gregpak), actress Maya Glick (@MayaSokora) — creator of the Kickstarted Storm fan film Rain, and Storm superfan Jamie Broadnax of @BlackGirlNerds.

Topics covered on the show include: Why Storm is such an vital character and how she brought Jamie and Maya to comics How Storm brought forth Shawn's first "danger erection" The politics of Storm's mohawk and black hair Why Storm has been so poorly served in the live action X-Men movies The demographics of movie audiences and how that will or will not be reflected in Hollywood How the first issue of the Storm ongoing series finally gets Storm right Storm's love life (Forge, Wolverine, Black Panther) get thoroughly discussed Whether comics are myths or soap operas or a bit of both What led Maya to create the Rain short film.
Hard NOC Life Episode 025: Fall TV Nerd Problems
William Evans (@willevanswrites) of Black Nerd Problems joins Keith (@the_real_chow) and N'Jaila (@blasianbytch) to talk about this fall's slate of nerd-centric superhero television shows, including The CW's Arrow and Flash and ABC's Agents of S.H.I.E.L.D. and Agent Carter.

Topics covered on the show include: N'Jaila explains why trapping people in a flying aluminum tube is the best way networks can get you to watch their shows William is excited to see The CW bring The Flash to the small screen The panel discuss the ups and downs of Arrow's first two seasons and what to expect in season 3, including why they cast a white guy to play R'as Al Ghul Why it's going to take Ben Mackenzie's Jim Gordon ten seasons to grow a 'stache on Fox's Gotham DC Entertainment's decision to not connect its live action properties a la Marvel Studios Speaking of Marvel, the panel is looking forward to Agent Carter despite being split on Agents of S.H.I.E.L.D. How casting of Susan Heyward as Deena Pilgrim on Playstation Network's upcoming Powers is different from other instances of cross racial casting All this and more on Hard NOC Life! Watch it on your screen, hit "play," and check this.
N.O.C. One-Shot: Green Lantern Ruined the DCU with Black Nerd Problems
In this outtake from last week's Hard N.O.C. Life, Keith, N'Jaila and Will Evans from Black Nerd Problems talk about how the Green Lantern film ruined the nascent DC Cinematic Universe it was supposed to launch.
FUNG BROS COMEDY: NorCal Asians VS. SoCal Asians
FUNG BROS FOOD: Best Instant Ramen Recipes
– Secret ingredient: Peanut butter in the soup base.
FUNG BROS FOOD: Central Vietnamese (Bun Bo Hue, Banh Xeo)
– If you like your noodle soup with a spicy, sour, salty kick then order a bowl of bún bò Huế (beef noodles from the city of Huế) and you'll be satisfied. Bánh xèo is actually a southern Vietnamese crêpe; bánh khoái on the other hand is a pan-fried dish from central Vietnam. Both dishes are similar in that they are pan-fried but bánh xèo contains turmeric powder and coconut milk in the batter and bánh khoái tends to have thicker pancake layer in comparison to bánh xèo's thin crêpe form.
FUNG BROS FOOD: Northeastern Chinese Food (DongBei)
FUNG BROS FOOD: Filipino Food w/ @AJRafael
Fung Bros: Filipino American (Fil-Am) Identity w/ @AJRafael
FUNG BROS FOOD: Cantonese Seafood Dinner
Fung Bros: Cantonese American Identity w/ @theWesleyChan
Fung Bros On The Street: COLLEGE RACIAL BUBBLE – University of Texas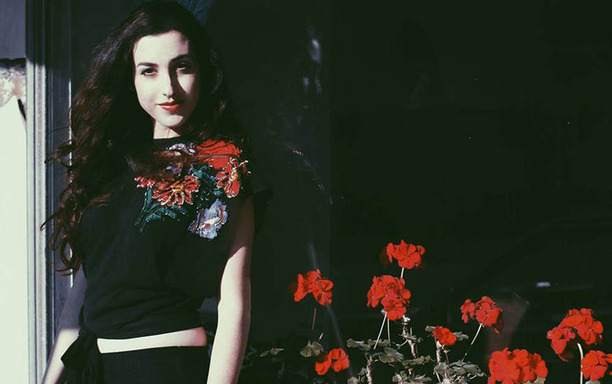 RBMA – Fireside Chat – Marissa Nadler
Americana goth songstress Marissa Nadler guides us through her musical universe of dreamy vocals, murder ballads and eerie folk melodics.

"As a musician, I'm not a born performer, not a born exhibitionist – I just really love to write music", says Marissa Nadler. Initially coming from a background in teaching fine arts, the Boston-based songstress made the transition into the realities of a touring artist in 2004, the year her full-length debut Ballads Of Living And Dying hit the shelves. Ever since then, Nadler has only slightly altered her sonic formula, which is firmly rooted in the Americana goth and folk tradition, with a strong emphasis on compelling storytelling and her unmistakable, ethereal voice against stripped-down guitar backdrops. Narco-folk and dream-pop are only two of many rather poor attempts to put a name to her hazy atmospheres and eerie lyricism. Besides releasing albums on labels like Eclipse, Kemado, Box Of Cedar, and her most recent musical homes, Sacred Bones and Bella Union, Nadler has put out demos and off-shoots on her own kickstarter-backed imprint.

– Via RBMA Radio
RBMA Radio – Mumdance – Weightless: An Introduction
London's master of deconstructed bass tropes introduces 'Weightless': an ethereal mix of grime, ambient, and disembodied percussion.

Hackney by way of Brighton grime renovator Mumdance got an early start back in 08 under the wings of club sound enfant terrible Diplo. The Mum Decent EP presented no less than a major shock to your average Mad Decent fanboy, hitting the dominant over the top indie dance sound of the time with a fresh injection of grime and gutter aesthetics. After being propelled from a bedroom mixer to a world-touring DJ in literally no time, Mumdance managed to blend in new bass-heavy influences from around the world into his sound palette. Nonetheless, after a couple of years spent on the road and in the studio with grime stalwarts such as Wiley, Jammer or Tempa T, Mumdance went on a two-year hiatus to reboot, and completely revamp his whole approach to producing music. His eclectic comeback mixtape Twists And Turns was testament to this "back to the drawing board" moment in his career that had him switch from digital to mostly analogue gear. Since then, the man known as Jack Adams has kept himself as busy as ever, releasing diligently on some of the most exciting labels of the global bass underground, including Keysound, Trouble & Bass, Unknown To The Unknown, and Tectonic. Constantly working on pushing the boundaries of the grime template, Mumdance also teamed-up with fellow bass deconstructionist Logos for their vinyl-only label Different Circles which focusses on 'weightless', an ethereal genre clash of grime, ambient, and disembodied percussion.

– Via RBMA Radio
DEVO's Mark Mothersbaugh talks to Boing Boing about his other career: visual artist [Adam Lerner]
Rare Samurai Swords and Arms up for bid in online Christie's auction [Xeni Jardin]
Napoleon's hat sells for $2.4 million at auction [Gregory Wallace and Kevin Conlon]
Beatles "Across the Universe" covered using sampled audio from Rosetta mission [Cory Doctorow]
History of video game graphics [Rob Beschizza]
Watch This Guy Re-create a Keith Haring Mural Out of Balloons [Julie Baumgardner]
'Bight of the Twin': Update on Genesis Breyer P-Orridge Amazing African Adventures [Howie Pyro]
Painting by Adolf Hitler expected to fetch over $60,000 at auction [Jess Denham]
Sister Mary Corita, nun, teacher  and Pop art pioneer [Amber Frost]