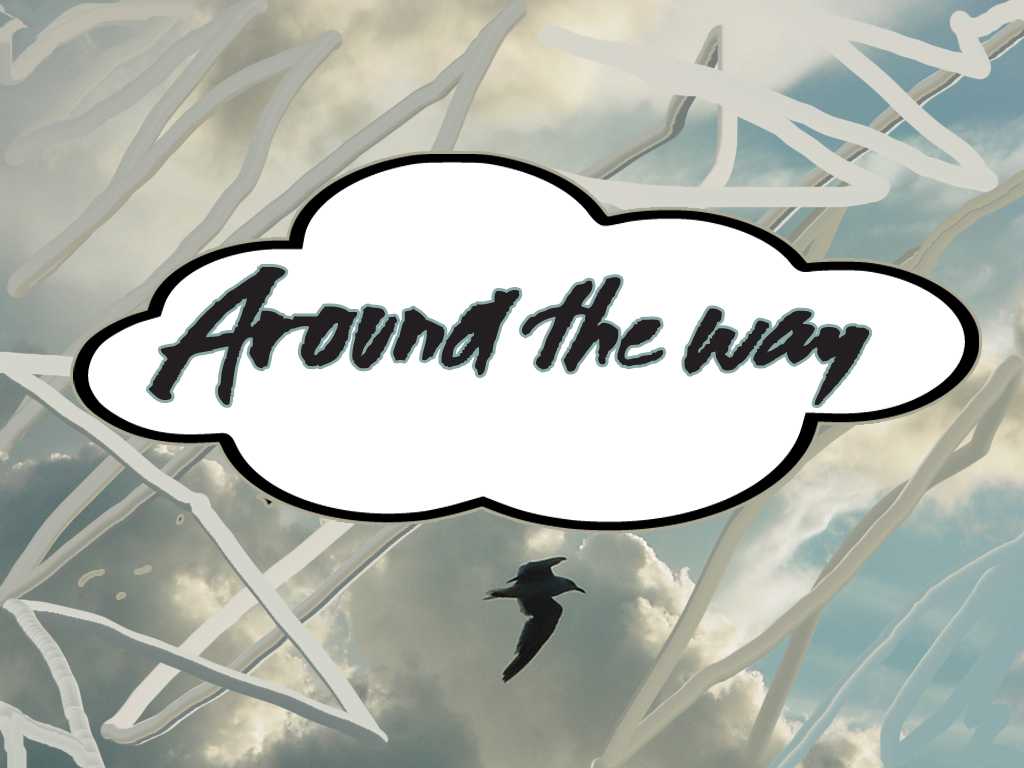 Democracy Now! Headlines 11-7-2014 [By Amy Goodman & Juan González]
Cops Arrest 90-Year-Old Advocate and Clergy For Scary Crime of Feeding the Hungry [By Abby Zimet]
In Gaza, Palestinians turn destruction into artistic protest [By Mariam Elba]
Capitalism is the Legitimate Racket of the Ruling Class – Al Capone [By Snowball]
Maximum Progress on the Minimum Wage [Amy Goodman with Denis Moynihan]
Democracy Now! – New GOP Majority Backs Amnesty for Corporate Tax Dodgers, But Not Undocumented Immigrant Workers
Democracy Now! – Matt Taibbi and Bank Whistleblower on How JPMorgan Chase Helped Wreck the Economy, Avoid Prosecution
Democracy Now! – Midterm Voters Reject U.S. Drug War with Victories for Marijuana Legalization & Sentencing Reform
HuffPost Live – Tommy Davidson Looks Back On Being Adopted Into A White Family In The '60s
– For the full interview with Tommy Davidson check HuffPostLive.
Finding Your Roots – Nas' Enslaved Roots: "A Receipt for a Human Being"
Finding Your Roots – Martha Stewart, Margaret Cho, and Sanjay Gupta
https://www.youtube.com/watch?v=m7dN6NdBaFg
– Finding Your Roots with Henry Louis Gates, Jr. has a Youtube channel that streams previous episodes.
Sway In The Morning – Zulu Nation celebrates 41 years this weekend, hear the architect Afrika Bambaataa speak
Sway In The Morning – Mike Tyson Names Some of his Favorite Rappers, Talks Mayweather & Evolution of Boxing
1-2-1 w/jeffstaple feat. Mike Tyson Parts 1-4
This is the 16th installment in the "1-2-1 w/jeffstaple" Series. Each segment, jeffstaple, Founder and Creative Director of Staple Design & Reed Space, talks to someone one-to-one. Direct. Intimate. No BS.
For this very special subject, we deviate off the norm and will be creating a series of small episodes to document the amazing time we spent with the former heavyweight champion of the world—Michael Gerard Tyson, better known as Iron Mike.

Via Jeff Staple
Sway In The Morning – Boyz II Men: How the Music Industry Has Changed, Career Ups & Downs + Sing Live in Spanish
T-Pain on Sway In The Morning promoting his Happy Hour: Greatest Hits album 
Sway In The Morning – Remy Ma Doesn't Care About What's Being Played on the Radio + Movie on Her Life & Collab W/ Papoose+Performance
Bun B in a Toothpaste Commercial?
– This commercial pop up before a video I was watching featuring the rapper Bun B in a toothpaste, had me scratching my head. This reminds me of the recent Busta Rhymes Toyota commercial.
 Toyota Mini-van Hip Hop Commercial featuring Busta Rhymes
Aloe Blacc: Streaming Services Need to Pay Songwriters Fairly [By Aloe Blacc]
Pandora and Royalties [By Tim Westergren]
Q&A: Dave Grohl on Austin's Musical Wizards, Gentrification [By Jason Newman]
Artist removes one letter from famous movie titles [By BeardselyMcTurbanhead]
Interstellar Trailer
– Interstellar is a new sci-fi movie by Christopher Nolan about a doomed earth, space travel, space-time, wormholes, black holes, and extra dimensions starring Matthew McConaughey, Anne Hathaway, Jessica Chastain, Bill Irwin, Ellen Burstyn, Michael Caine, Wes Bentley, Casey Affleck, David Gyasi, Mackenzie Foy and Topher Grace. Interstellar is a mix between Space Odyssey 2001, Battlestar Galactica, and Planet of The Apes.
Below we have an IG video of artist David Choe painting a wall, at a new location for chef David Chang's restaurant Momofuku.
Below is the finished product of David Choe's painting at a new location for chef David Chang's restaurant Momafuku. 
The Psychology of Color in Marketing [Gregory Ciotti]
Below we have a few new lectures from this years RBMA Tokyo 2014 event.
Robert Rich (RBMA Tokyo 2014 Lecture)
Michael Rother (RBMA Tokyo 2014 Lecture)
Untold (RBMA Tokyo 2014 Lecture)
Harold Faltermeyer (2014 RBMA Tokyo Lecture)
– You may recognize the name Harold Faltermeyer from 80s movie soundtrack music such as Beverly Hills Cop's "Axel F" and Top Gun's Anthem.
Harold Faltermeyer "Axel F" (Beverly Hills Cop Soundtrack)
Harold Faltermeyer "Top Gun Anthem"