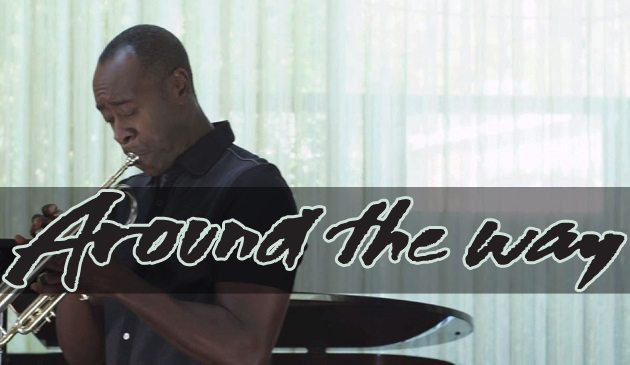 Don Cheadle's Miles Ahead – A Miles Davis Biopic – Indiegogo campaign videos
– Don Cheadle's directorial debut is going to be a Miles Davis biopic called Miles Ahead. This is a project Don's been thinking about doing for a number of years, and now he's trying to crowd fund money to help this project see the light of day, and release this movie independently. Taking an idea Don's had for years and turning it into a reality, a film about one of his favorite musicians, Miles Davis. For more info and to support this project, head over to Miles Ahead's indiegogo page. This crowd fund campaign has 14 days left, so act fast; there are gifts for different pledge levels.
A new documentary on Afrobeat pioneer, activist, revolutionary, musician Fela Kuti: Finding Fela official trailer + theatrical dates release. [Okay Player]
Bad Rap documentary final update, thanks and shout outs from director and producers Salima Koroma & Jaeki Cho
18 signs you are addicted to collecting vinyl. [Buzzfeed]
Fuse: Crate Diggers – Mr. Scruff's Vinyl Collection
DJ Shadow and Cut Chemist announce vinyl-only tour honoring Afrika Bambaataa. [Pitchfork]
Little girl plays around with CDJs. The track on deck is a 90's deep house track by Keri Chandler "Track 1 Revisited (Raw Mix)". [Buzzfeed]
Kerri Chandler "Track 1 Revisited (Raw Mix)"
A series of banned rock and jazz records pressed onto discarded X-Rays in 1950s Soviet Russia. [Laughing Squid]
Tim Lincecum throws his second career no-hitter. [Angry Asian Man]
The End of Asians on YouTube? – Angry Asian America Ep. 6
Martin Scorsese – The Art of Silence
WARNING: SPOILERS for Shutter Island (2010), Superman (1978) and Man of Steel (2013)

Even though Martin Scorsese is famous for his use of music, one of his best traits is his deliberate and powerful use of silence. Take a glimpse at fifty years of this simple technique from one of cinema's masters.
UK Garage host MC Sparks has died. [Fact Mag]
Eli Wallach dies at 98; actor best known for two classic westerns. [LA Times]
Gallery: The dark, sexy Polaroids of H.R. Giger (RIP). [BoingBoing]
British comedian explains the meaning of the end of Planet of the Apes. [Dangerous Minds]
– Reading Rainbow theme song mashup/remixes by Big D and The Kids Table and DJ BC.
Pre Sale For Brian Coleman's Upcoming Book Check The Technique Volume 2! – A tome for the Hip-Hop nerd, and those who want a deeper knowledge of the music and culture. [Get On Down]
Martin Guitars: A History by Johnston and Boak – Photographs, stories of individual guitars, and the history of CF Martin & Company, designers of the world's most recognized guitar design, the dreadnought. [BoingBoing]
DJ Craze show us his tricks
– Miami based, internationally known, 3 times individual DMC Champ + 2 times Team DMC Champ DJ Craze does a performance and talks about his DJ career, and the state of DJ, turntablist culture today.
A-Trak (Canada) – DMC World Champion 1997 – Winning Set
– Before becoming a world wide headlining DJ/producer, and indie label owner (Fools Gold), a then 15 year old DJ A-Trak wins the DMC World Championship in 1997 with this scratch DJ set.
Monosodium Glutamate Podcast: Eddie Huang & Jin Speak Chinese [link]
– Eddie Huang and Jin chop it up in an interview on Eddie's Monosodium Glutamate Podcast on Jin's career, Freestyle Fridays, Ruff Ryder years, time in Hong Kong, and his newfound Christian faith. Jin let us know that he's working on a new album 14:59, an album he says is inspired by his experiences and the question of what to do in the last seconds of your 15 minutes of fame. 14:59 is set for October 19th, 2014 release, which is exactly 10 years from his debut album The Rest Is History. Jin's description of 14:59 sounds interesting, be on the lookout for this come fall.
MythBusters 2005 Episode 25 – The Brown Note Clip
– You've heard of the brown note (MythBusters busted this as a myth in 2005 episode 25), checkout the orgasm note.
HTC, 'Miami Bass' (Documentary)
FKA Twig's new video "Two Weeks" is a moving painting. [Buzzfeed]
Popular internet term 'Feels' dates way back to 1782. [BoingBoing]
Awesome Japanese movie posters from the Go-Go sixties. [Dangerous Minds]
A look back at MSDOS gaming from the early to mid 1990's. [Rock, Paper, Shotgun]
Long overdue: Malibu elitists who impede public access now face fines. [LA Times]
A year and a half later, unlocking your phone one step closer to being legal. [Tech Dirt]
Democracy Now: Supreme Court Says Warrants Needed to Search Cellphones, But are "Stingrays" a Police Workaround?
Aereo loses at supreme court, deemed like "traditional cable company". [BoingBoing]
FAA restricts drone and model aircraft within 5 miles of airports. [LA Times]
In a U.S. court, Iraqis accuse Blackwater of Killings in 2007. [New York Times]
Detroit's water war: a tap shut-off that could impact 300,000 people. [Guardian]
The counter-revolution of 1776: Slave resistance & the origins of the United States of America. [Democracy Now]
Moneyballs: A million bucks shredded for… art. [Dangerous Minds]
Vintage World Cup posters from the 1930's to now. [Graphic Design Junction] [Vintage Everyday]
Abbey Martin – How America's Work Obsession is Killing Our Quality of Life – Brainwash Update 
George Woodcook – The Tyranny of the Clock (War Commentary – For Anarchism mid-march 1944) 
Carnegie Council for Ethics in International Affairs – A Conversation with Douglas Rushkoff, Digital Media Expert, Graphic Novelist and Documentarian –  4-24-2014