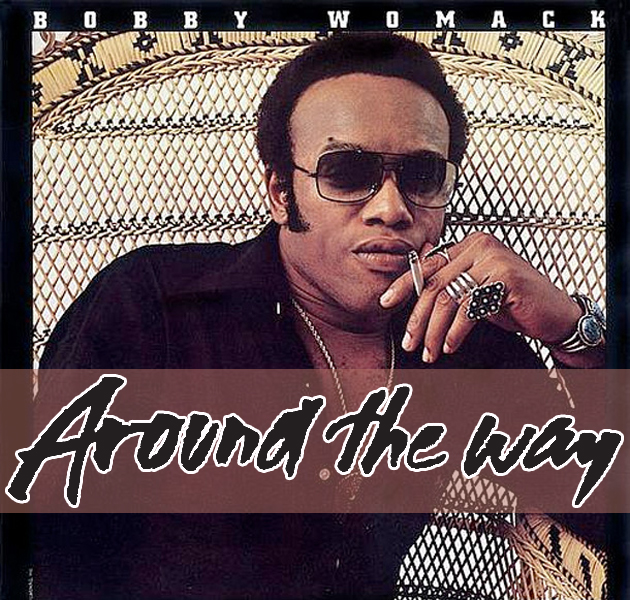 Last week Friday June 27th, Soul/R&B singer-songwriter Bobby Womack passed away at the age of 70. Known for his music in the 60's, 70's (contributing music to Blaxploitation film soundtracks, ex: Across 110th Street), and 80's, an inductee in the Rock & Roll Hall Of Fame in 2009, his work has been covered, interpolated, referenced by other Soul/R&B artists such as K-Ci of Jodeci, Mariah Carey, Jahiem, Calvin Richardson, Prince, Rome, Kelly Rowland, Gerald Levert and Mary J Blige, covered by Rock musicians like the Rolling Stones and Rod Stewart, sampled by Hip-Hop artist such as EPMD, Pharcyde, Little Brother, Kanye West, 50 Cent, Gorillaz, Yasiin Bey (Mos Def), Talib Kweli, Jean Grae, Kendrick Lamar and others. His name may not come up often in most people's favorite singers list, but for those in the know Bobby Womack holds a special place in their playlists and music collections. RIP [Rolling Stones][NY Times] [Buzz Feed]
Bobby Womack "Across 110th Street" on Soul Train in 1973
Bobby Womack "I Left My Heart In San Francisco" (1969)
Bobby Womack "California Dreaming " (1969)
Gorillaz featuring Bobby Womack and Mos Def (Yasiin Bey) "Stylo"
Bobby Womack's performance at last year's 2013 Glastonbury Festival
9th Wonder – Farewell To The Soul Man (Bobby Womack Tribute) Mixtape. [Free on Smash]
Raphael Saadiq drops new tribute track to Bobby Womack, "Gonna Miss U". [Wax Poetics]
Angie Martinez Interview at The Breakfast Club Power 105.1 (6/24/2014)
Fighting For Hip-Hop In The Whitest City In America – Portland, Ore., is known as a haven for progressive culture. So why does it seem like police consider rappers and their fans a threat to the city's specific brand of weird? [Buzzfeed]
10 Portland Hip-Hop Artists You Need On Your Radar – Yes, Macklemore is from the Northwest. But check out these talented artists from Portland, where the hip-hop scene is making noise after cops shut down a number of local shows. [Buzzfeed]
Lou Reed leaves $30m fortune – Singer's estate boosted by $20m gathered by his manager since his death last year at 71. [Guardian]
Aerosmith debuted a single on Compuserve 20 years ago. [Noisey]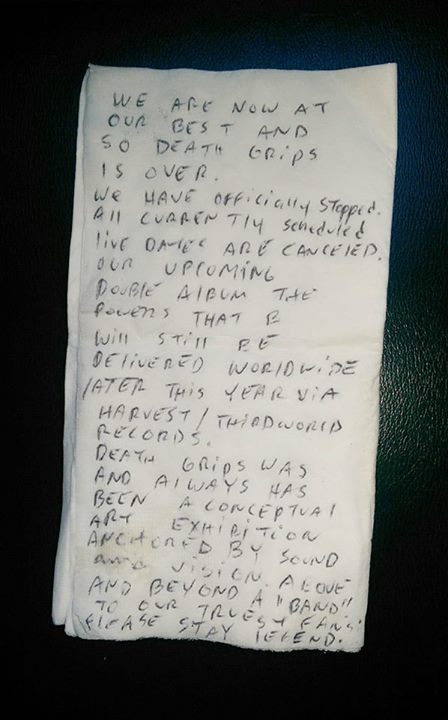 – Experimental, industrial, Hip-Hop group Death Grips called it quits on Wednesday July 2, 2014 at 2:25pm (PST). A Sex Pistol-esque move.
we are now at our best and so Death Grips is over. we have officially stopped. all currently scheduled live dates are canceled. our upcoming double album "the powers that b" will still be delivered worldwide later this year via Harvest/Third Worlds Records. Death Grips was and always has been a conceptual art exhibition anchored by sound and vision. above and beyond a "band". to our truest fans, please stay legend.
Your lifestyle has already been designed (the real reason for the forty-hour workweek). [Films For Action]
Uber and the appropriation of public space – replacing old dysfunctional system for a new possibly bad system? [BoingBoing]
Internet's Own Boy, a documentary on Aaron Swartz, free CC-licensed download on Internet Archive
Why Brazil Is Actually Winning The Internet – As the World Cup and the 2016 Olympics bring unprecedented attention — and controversy — Brazil has been shaped by a sprawling, unique digital culture that may be more socially and politically active than any other country. [Buzzfeed]
Samurai in Brazil shows off incredible freestyle football skills before the beginning of the World Cup. [Rocket News 24]
20syl – Kodama (official music video)
– French Producer/Remixer /DJ/MC 20syl shows off some gear in this music video for "Kodama".
Soundcloud boldly releases new app, allows Universal to flag your account, and quietly announces data mining, all in one month. [Do Androids Dance?]
Is this the end of Soundcloud for DJs? [Digital DJ Tips]
The story behind Ghost Variant, secretly-produced alternative editions of popular comics [BoingBoing]
This is what happens when you legal weed in Colorado six months later. [Aljazeera]
What Happens When A Prep School's Black Student President Mocks Her White Male Classmates – An Instagram photo allegedly led the country's most expensive boarding school to strip its first black female student body president of her role. [Buzzfeed]
Black ASU professor beaten by campus cops without provocation, charged with assault [AZ Family]
Time-lapse of American seizure of indigenous land, 1776-1887
Thelema Now! Podcast – Guest: Richard Metzger of Dangerous Minds 


-Soror Amy is host on this edition of Thelema Now!  Amy and guest Richard Metzger of Dangerous Minds discuss leaving home, squatting in Amsterdam, building creative juice batteries and were things REALLY better in the 80s? Check it out! (posted June 25th, 2014)
Maoist movie reviews: What won't be banned under the dictatorship of the proletariat. [Dangerous Minds]
A reggae disco cover of "Rapper's Delight". [BoingBoing]
A historical essay about the development of public housing in San Francisco. [Found SF]
England's Eccentric 'New Brutalist' Architects The Smithsons – they designed a lot of public buildings like schools and council estate housing complexes (the equivalent to public housing aka the projects in the U.S.) in the U.K. from the 40s through the 80s.[Dangerous Minds]
Weird perspective of a painting found in Windsor, England
Could you pass the citizenship test? (Long version) – Applicants to become a naturalized U.S. citizen have to answer 10 of 100 possible questions about civics. Take this quiz of 50 of the hardest ones to find out how many you can answer. [Play Buzz]
Protesters in California block busloads of immigrant children and families (who are being deported). [Washington Post]
THE HUNDREDS X BIG BEAR – PASSING THROUGH – EPISODE 2
– The Hundreds crew passes through Big Bear and we have a sneak peak at Steve Lee (comedian, rapper, brother of comedian Bobby Lee), Money Mark (Beastie Boys), and artist Dave Choe's new music project Mangchi. The tracks on this video are a smorgasbord of punk, cowboy auction chanting, indie, and Hip-Hop. Is Mangchi going to be the new Asian Beastie Boys?
Parliament Funkadelic – Up For The Down Stroke – 1974 TV Commercial – 1st Casablanca LP
– Yesterday was the 40th anniversary of the release of Parliament Funkadelic's Up For The Down Stroke (1974) on Casablanca Records. This is the TV commercial for the album.
ATL's Sleepy Brown and Organized Noize created a slept-on gem Society of Soul's Brainchild. [Wax Poetics]
Why Your Brain Kept Telling You to Blow into NES Cartridges. [Kotaku]
The producers behind Top Dawg Entertainment's sound. [Myspace]
8-Bit versions of well known Hip-Hop tracks. [Buzz Feed]
A study on Syncopation, Body-Movement and Pleasure in Groove Music. [PLOS One]
Listen to a new track from Zackey Force Funk, "Out My Mind" [405 Premiere] – produced by 4oneFunk's Max Kane with synth and talkbox by fellow 4onefunk member Teeko. [The 405]
Ubiquity Records releases Brazil-inspired comp Brasil do Brazil featuring "Bosqtucada" by Bosq (LISTEN). [Wax Poetics]
20 rappers who used to be homeless. [Complex]