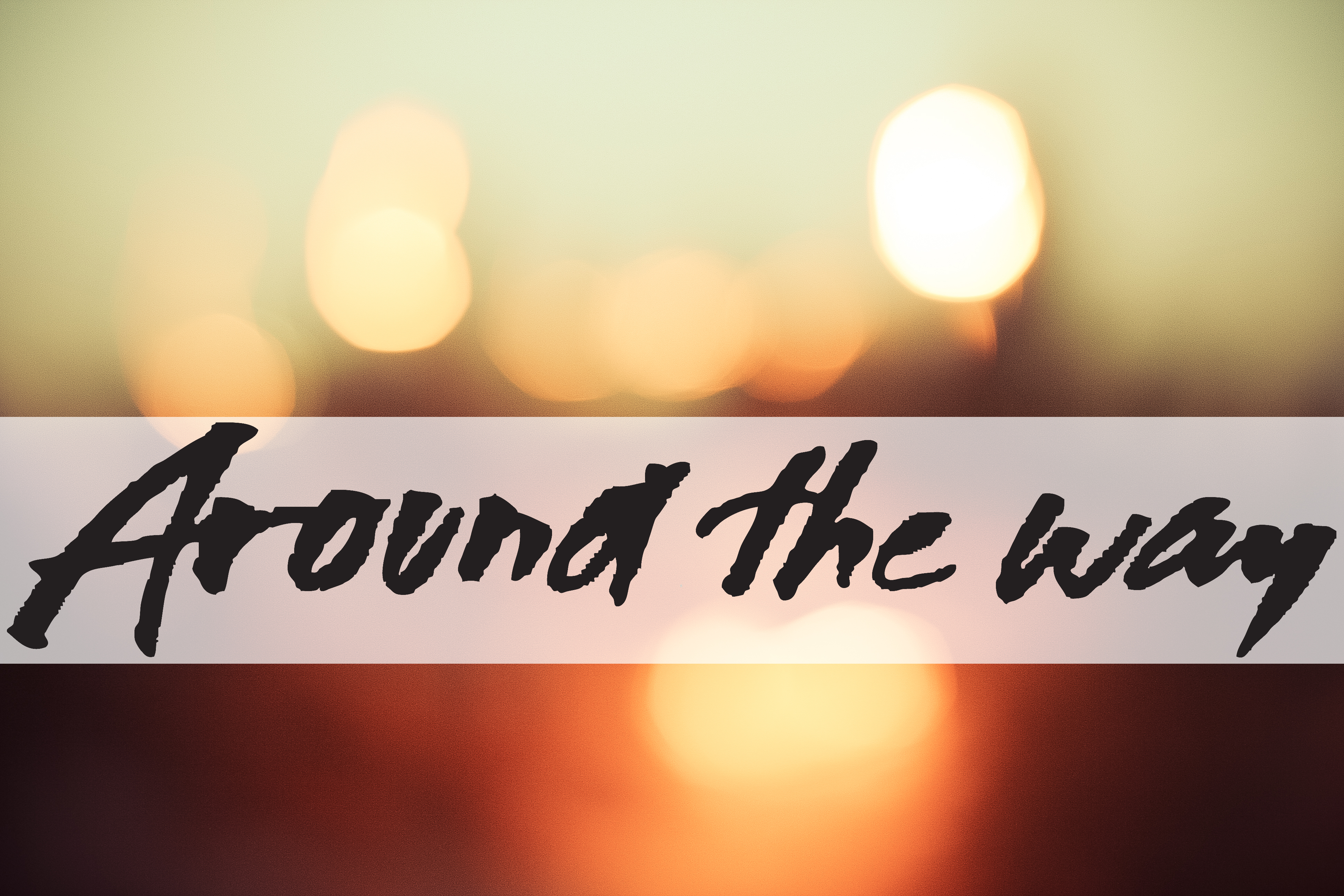 Democracy Now Headlines 9-5-2014. [Democracy Now]
Occupy Movement Gets Its Own TV Station – Creating "TV for the 99%", the movement that galvanized the world has partnered with FilmOn Networks to create a free 24/7 online television outlet for news, evidence, and commentary.
Democracy Now 9-2-2014: Hong Kong "Occupy Central" Protests Call for Political Freedom After China Rejects Open Elections
What Does Ferguson Mean for Asian Americans? – Angry Asian America Ep. 8
Why All Communities of Color Must Demand an End to Police Brutality – For Latinos and Asian- and Arab-Americans, Ferguson is our fight too. [The Nation]
Bill O'Reilly gets schooled on white privilege by Megyn Kelly – Megyn Kelly, who once insisted Santa Claus is white, is surprisingly on-point when it comes to systemic bias. [Salon]
I HATE YOU BILL O'REILLY! – "5 Reasons Why I REFUSE to let Bill O'Reilly Play Asians Against Blacks" – Eddie Huang.[thepopchef]
The Manipulation Factor: An Asian American take on O'Reilly, race, and Asian Americans. [Race Files]
Bill O'Reilly's "Asian privilege" disgrace: The Fox News host needs some basic history lessons – Cherry-picked statistics and more race baiting from the Fox News host, in a condescending "Asian privilege" segment. [Salon]
The Culture Canard of the Model Minority Myth: How racial gaps in academics aren't due to cultural pathology. [Reappropriate]
How are different Asian-American groups faring economically? [NPR]
In tech, even Asians are left out at the top. [SF Gate]
I Ghostwrite Chinese Students' Ivy League Admissions Essays – A look into the black market of college admission letter writers. [Vice]
NYPD Messed With The Wrong Human Rights Lawyer – Chaumtoli Huq was arrested for standing on the sidewalk while waiting for her kids to use the bathroom. [Gothamist]
An Homage For Yuri Kochiyama – By Traci Kato-Kiriyama. [Angry Asian Man]
Who is Arthur Chu? – A kickstarter for the documentary about Arthur Chu, 11 Time Jeopardy Champion, voice actor, comedian, compliance analyst, and social commentator. [Kickstarter]
This Is Life with Lisa Ling Comes To CNN. [CNN]
Out of His Shell: 'The Shadow Hero,' by Gene Luen Yang – Eddie Huang. [NY Times]
Kennewick Man 'could have been Asian'. [Seattle PI]
Half the remains of slain Vikings in England are female. [USA Today]
The Stereotyped "Asian" Melodic Riff
How the 'Kung Fu Fighting' melody came to represent Asia. [NPR]
Kinda Racist? Try Diet Racism! – College Humor
Words With Racist Origins – Buzzfeed
Hello Kitty is not a cat, plus more reveals before her L.A. tour. [L.A. Times]
It's not just Hello Kitty: Japan's character craze. [Yahoo]
Deal With It, Headbangers — Babymetal Is Here: NPR article on J-Pop meet Metal meet EDM band Babymetal, and how both the openly manufactured sounds of the J-Pop band and traditional metal band both indulge themselves and their audiences in fantasy, shock, and gimmicks to keep people entertaining and buying their music, merchandise, and attending their events. Babymetal isn't the first to this, other J-Pop bands like Glay (Pop-Rock) or Puffy Amiyumi (Punk-Pop) come to mind. [NPR]
Billy Corgan Treats Fans to Two New Smashing Pumpkins Songs – And some of the lyrics get really dramatic and dark, as is Corgan's way. [Spin]
Aphex Twin reveals first song from his new album – Syro's lead song is minipops 67 [120.2][source field mix], which emphasises his melodic side. [The Guardian]
Pass The Popcorn: James Brown Documentary 'Mr. Dynamite' [dir. Alex Gibney] to premiere on HBO in October. [Okayplayer]
Death Grips Soundtrack Adidas Commercial – Although Death Grips is over, one of their songs is being used by Adidas for a commercial. [Pitchfork]
Prince lets loose two new singles "U KNOW" & "WHITECAPS". [Okayplayer]
Reissues of rare New Orleans funk/soul 7″s. [BoingBoing]
Kendrick Lamar's 'good kid mAAd city' is getting the scholarly treatment. [Okayplayer]
Ghostface killah RBMA Fireside Chat – Now you see him, now you don't: Big Ghost gives us the full story, from Staten Island to Wu supremacy and solo stardom.
Joan Rivers was a pointed, pioneering comedian, passed away at 81. [CNN]
Nicky da B, rising New Orleans bounce star, has died. [Nola]
Why Nicky Da B's Death Will Be Felt Past New Orleans Roots – The 24-year-old bounce artist created music that expanded its local roots. [Rolling Stones]
Nicky Da B, rising young New Orleans rapper, remembered by friends, family and media. [Nola]
Nicky Da B Music Videos
Nicky Da B – American Hipster Presents #16 (New Orleans – Music)
Diplo Explores Bounce Music in New Orleans
Mannie Fresh On New Orleans Bounce Music, Sissy Bounce, Gay Rappers
Musician Impossible: Prince Paul – "New Orleans Bounce"
Singer Hopeton Lewis passed away Thursday 9-4-2014, he is known for recording "Take It Easy", a track that is credited as the first rocksteady tune. [Jamaica Observer]
Hopeton Lewis "Take It Easy" (1966)
Hopeton Lewis performs "Take It Easy" (from Rocksteady The Roots Of Reggae)
Justin Lin to direct 'True Detective'. [Deadline]
That Guy In That Commercial: A profile on actor Aaron Takahashi. [Rafu Shimpo]
An interview with speculative fiction writer and translator Ken Liu. [Hyphen]
Interview with actress Grace Park (Battlestar Galactica, Hawaii 5-0)
Taishan Dong – Pro boxing debut – 7/18/2014
China's 'Great Wall' takes a hit at U.S. heavyweight boxing. [NPR]
Artist Jennifer Moon wins Hammer Museum Award, plans to start revolution. [LA Weekly]
Kearny Street Workshop Presents: APATURE 2014 – "Aspire. Ascend. Awaken." September 26 – October 5 in San Francisco and Oakland. [Angry Asian Man]
Six ads that went viral because they preyed on our emotions. [Disinfo]
The sadness and shame of 'Jonah From Tonga' – Alisi Tulua. [Angry Asian Man]
Beastie Boys meets Joan Rivers – Jan 15th 1987
Biopic on Dock Ellis, pitcher famed for 1970 LSD-fueled no-hitter, now in theaters. [BoingBoing]
Dramatic photos of California's historic drought. [The Atlantic]
Gorgeous photos from the recent Afropunk fest in NYC by photographer Driely S. [BoingBoing]
CC Salon in San Francisco: Public Domain FTW! [Creative Commons]
WET – the 1970s magazine that pioneered new wave design. [BoingBoing]
Don't Flush Our Rights Down the Toilet – Net Neutrality
Process Crayola – Take a look at how a Crayola Crayon is made.
Philip K. Dick on our simulated reality (1977)
The Psychology of Your Future Self and How Your Present Illusions Hinder Your Future Happiness
[via Brain Pickings]
A Rational Conversation: Nostalgia, DJ Shadow And Afrika Bambaataa [NPR]
Watch: Trailers For Martin Scorsese's List Of The 39 Foreign Films You Should See Before You Die 
[via Indiewire]
good kid, m.A.A.d. lilies: The French New Wave's Influence on Hip-Hop – Part 1&2 [Indiewire]