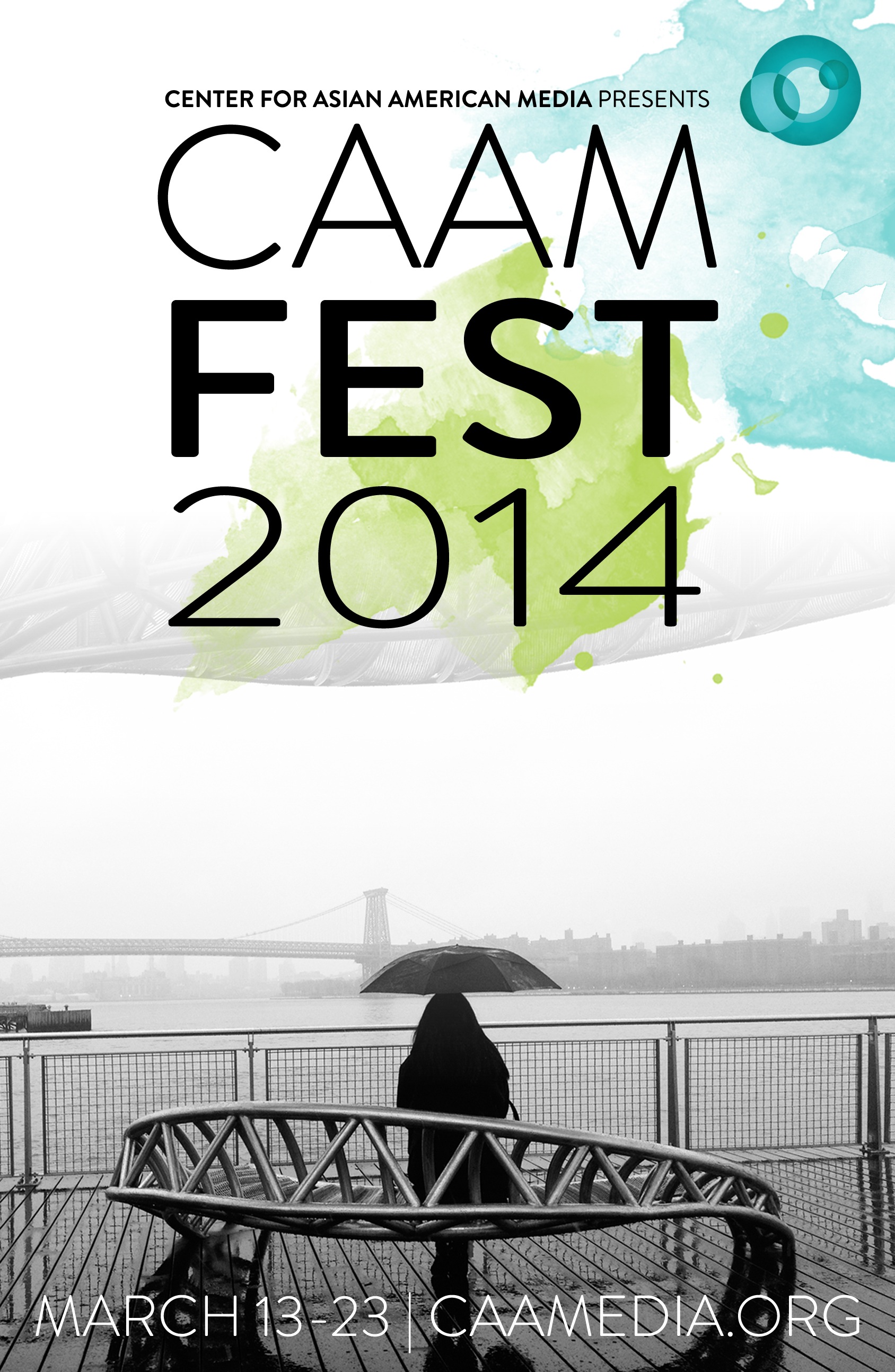 Formerly the San Francisco International Asian American Film Festival (SFIAAFF), now known as the Center for Asian American Media (CAAM) Film Festival is kicking off on Thursday March 13th and runs through March 23rd. CAAM Fest 2014 will be showcasing films made by Asian/Asian American filmmakers, and films relating to the Asian and Asian American experience, with screenings in theaters located in San Francisco, Berkeley, and Oakland. I was looking through the film program of CAAM Fest this year and a few have stuck out to me. Here are a few trailers from some of the films featured in this years CAAM Fest that caught my attention.
American Revolutionary: The Evolution of Grace Lee Boggs
American Revolutionary: The Evolution of Grace Lee Boggs (extended trailer)
Spotlight filmmaker Grace Lee returns with her stunning new documentary that celebrates iconic activist, feminist, author and philosopher Grace Lee Boggs. At age 98, Boggs shares her experiences as an outspoken advocate in the African American movement and dedicating her life to a more just future for all.
Delano Manongs
DELANO MANONGS tells the often overlooked story of how Filipino leader Larry Itliong and the thousands of Filipino farmworkers rallied with their Chicano comrades to form the United Farm Workers. Their inspiring fight brought national attention to the plight of the working class and formed a legacy still celebrated today.
Golden Gate Girls
GOLDEN GATE GIRLS reveals the untold story and achievements of San Francisco native Esther Eng, one of the first female Chinese American directors. Filmmaker Louisa Wei takes us through photos and memories from close relatives that paint a venerable portrait of the legendary artist as her centennial is celebrated this year.
How To Fight in Six Inch Heels
Ham Tran (JOURNEY FROM THE FALL) and Kathy Uyen (KIEU) team up for this brilliant comedy about a neurotic fashion designer, who flies to Vietnam to spy on her suspicious fiancé. A must-see film reminiscent of THE DEVIL WEARS PRADA and MEAN GIRLS. HOW TO FIGHT showcases Asian American media makers shaping global cinema. CAAM is proud to host the US premiere of the Vietnamese box office hit.
Cambodian Son
Kosal Khiev was forced to flee Cambodia to the US at one year old. Later returned to Phnom Penh as an exiled "criminal alien," he is a volatile, charming young poet whose life begins to change when he is invited to represent Cambodia at the London 2012 Cultural Olympiad.
Jeepney
For jeepney drivers in the Philippines, the job pays little for long work days, even more so in the midst of political protests against the overpricing of oil. Esy Casey's documentary touches on the history and struggles of all those involved in a changing industry.
Karaoke Girl
A compelling look at the life of a karaoke girl in Bangkok, where poverty, gender and desire tangle to create intractable situations that leave her suffering, and yet sometimes hopeful. Part-documentary, part-fictionalized narrative, this film is sure to touch your heart.
The Worlds of Bernice Bing
A lush tribute to Bernice Bing — the little-known foremother of Asian American avant-garde art. Directed by award-winning filmmaker Madeleine Lim, this film does justice to her legacy as a San Francisco icon, abstract expressionist painter, Chinese lesbian, Beat era Buddhist, feminist and activist.
The Missing Picture
Oscar-nominee and Winner of the 2013 Un Certain Regard prize at Cannes, this latest film from renowned director Rithy Panh is a testament to the ability of cinema to give form to phantom pains caused by unthinkable trauma. Clay figures, archival footage and spoken words are woven together in this stunningly vivid film.
The Road To Fame
Students in China's most prestigious drama school earnestly seek stardom in a staging of the 1980s American musical "Fame." An incisive look at the students' competition for spots in the production as well as the realities of life in a transforming Chinese society, from the director of BEIJING OR BUST.
Stateless
Vietnamese refugees who have been living in a condition of statelessness in the Philippines for 16 years await a rare opportunity for resettlement in the United States. They speak of their anticipation, hopes and fears. A moving documentary about the long wait for home.
Sun Behind the Clouds: Tibet's Struggle for Freedom
The year is 2008: China is preparing for the Olympics. But this auspicious year also marks the fiftieth anniversary of the takeover of Tibet. An uprising occurs on the streets of Lhasa and other Tibetan cities, the biggest upheaval in decades, while in a show of solidarity exiled Tibetans begin a long march through India to their homeland. Filmmakers Tenzing Sonam (of Tibetan parentage) and Ritu Sarin chronicle this struggle for freedom, thoughtfully balancing the Dalai Lama's drive for autonomy with the desires of an impatient generation of activists who are striving for true independence.
Bringing Tibet Home
BRINGING TIBET HOME is the poignant debut feature documentary film by Tibetan filmmaker Tenzin Tsetan Choklay. New York-based artist Tenzing Rigdol navigates various international borders to transport more than 20 tons of Tibetan soil for an installation in Dharamshala, India, titled "Our Land, Our People."
Innocent Blood
A dark thriller set in L.A.'s Koreatown, INNOCENT BLOOD finds former police detective James Park in a desperate search for his son while confronting ghosts from his past. As the body count rises, Park must navigate a dangerous cat–and–mouse game as the lines between justice and revenge are blurred.
East Side Sushi
Sushi has come a long way from its humble origins to become a symbol of refined taste representative of an entire nation and its people. Juana Martinez is confronted with this inseparability of sushi and the Japanese people during her pursuit of becoming a sushi chef in EAST SIDE SUSHI.
American Arab
AMERICAN ARAB is a mosaic of personal stories, from hate crimes to hope, punk rock to arty docs, that drives you to think about American and world realities, and helps you see them more clearly. AMERICAN ARAB is an important document and beacon of hope for a community and people too often misunderstood, with disastrous consequences.
Awesome Asian Bad Guys
What happened to the actors that played that one Asian villain in your favorite childhood action flicks? Well, it turns out that they teamed up with the National Film Society to avenge the wrongful death of Tamlyn Tomita's twin sister, Pamlyn, in AWESOME ASIAN BAD GUYS. Pretty awesome, right?
American Zombie
In AMERICAN ZOMBIE, filmmakers Grace Lee (THE GRACE LEE PROJECT) and John Solomon (NONSENSE MAN) team up to shoot a documentary about high-functioning zombies living in Los Angeles and their struggles to gain acceptance in human society.

Film summaries via CAAM Fest 2014 film guide
For more info and complete festival film guide head on over to CAAM Fest 2014's site