At the East 180th Street station and train yard for the 2s and 5s in the Bronx, two trains were painted on January 23. According to Animal New York City, the first to break the story, it was the OTP crew from Barcelona. Taggers included "SEN, ORUS and SHADE (or SNADE? or SNAGE?)." The pieces were wild style, but the crew's quality is definitely still developing.  Supposedly OTP has made it a long tradition to hit up NYC, paint trains and take flicks as evidence.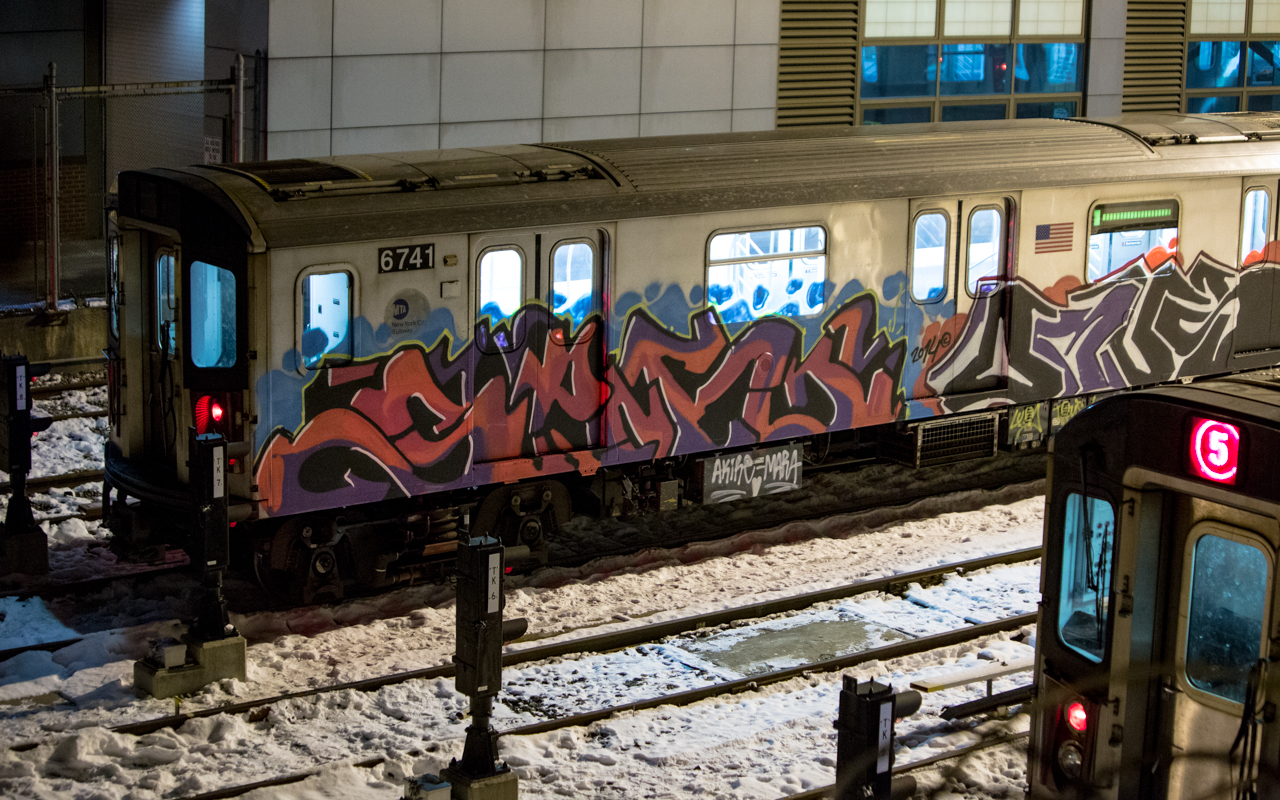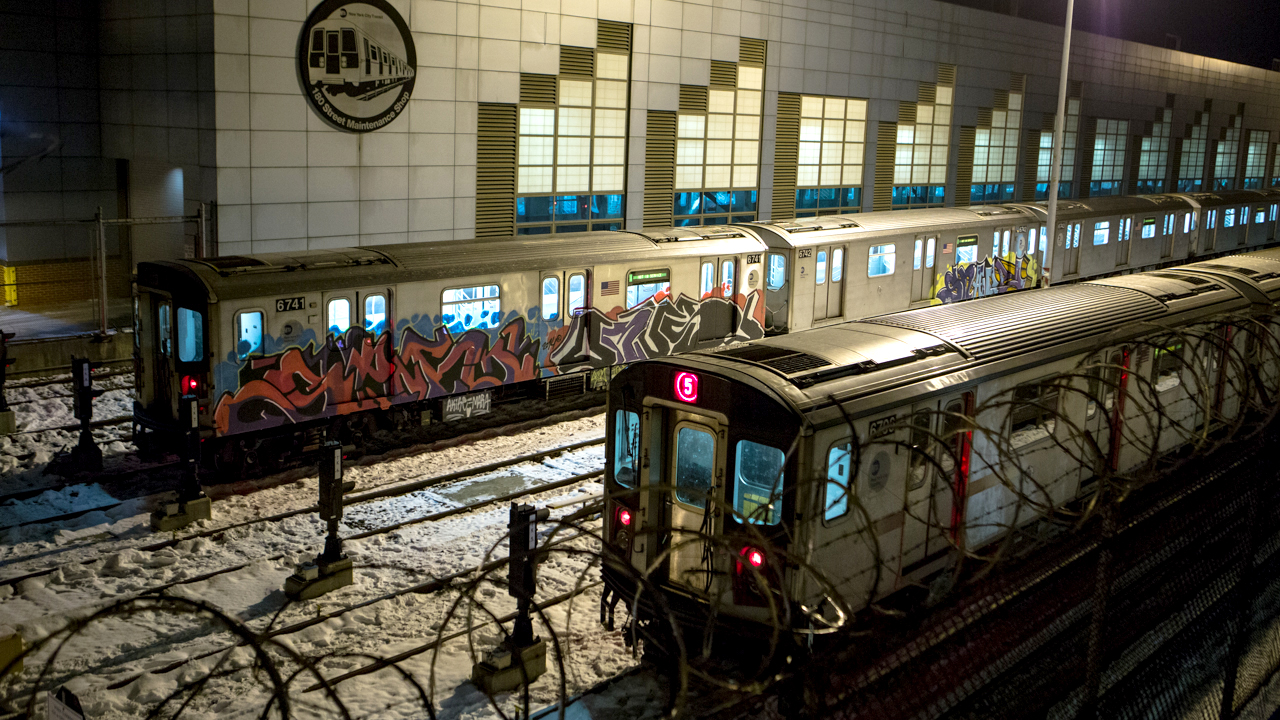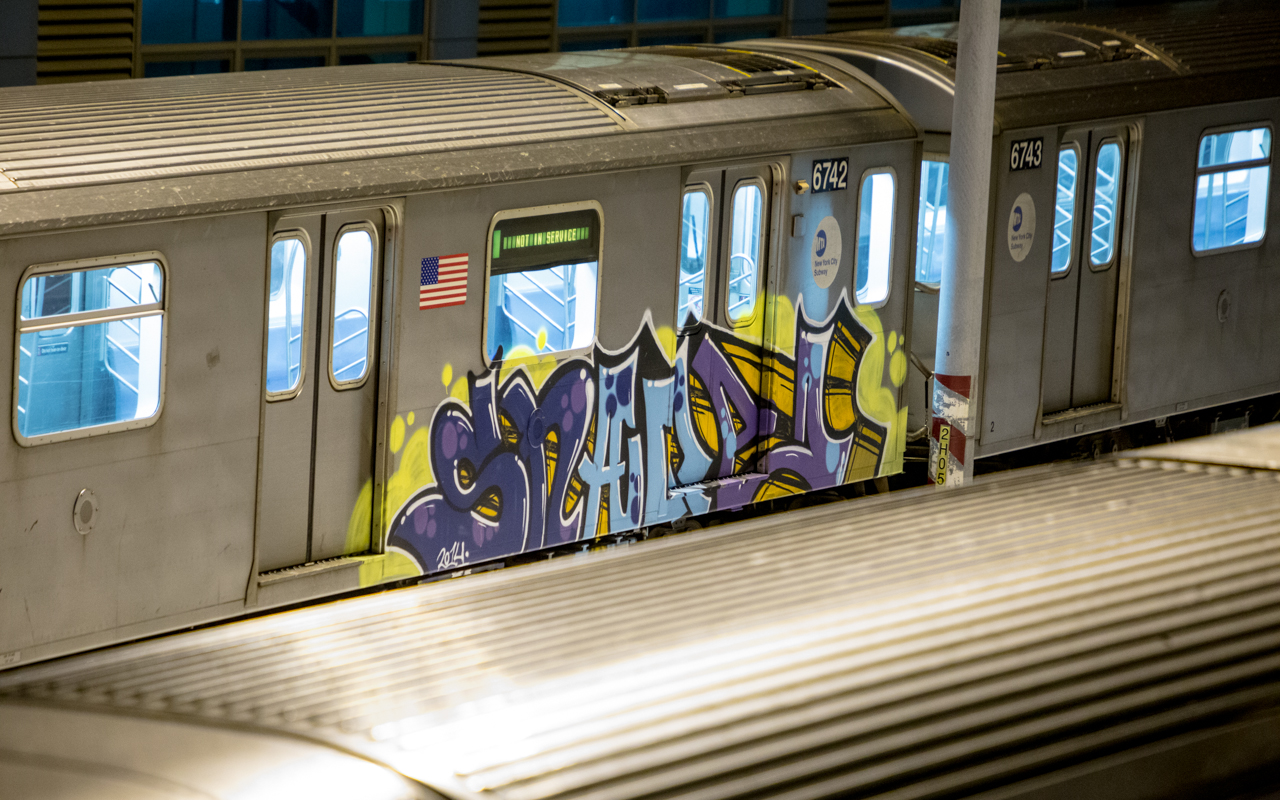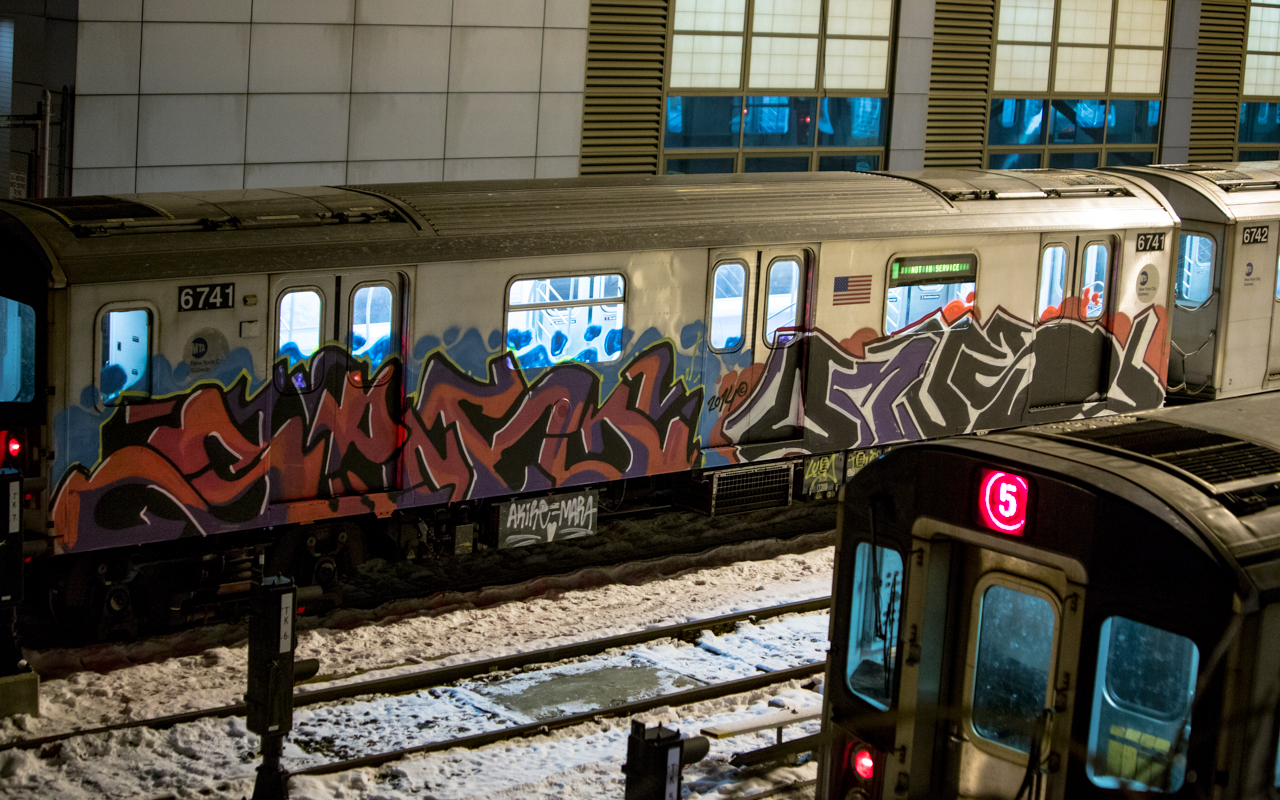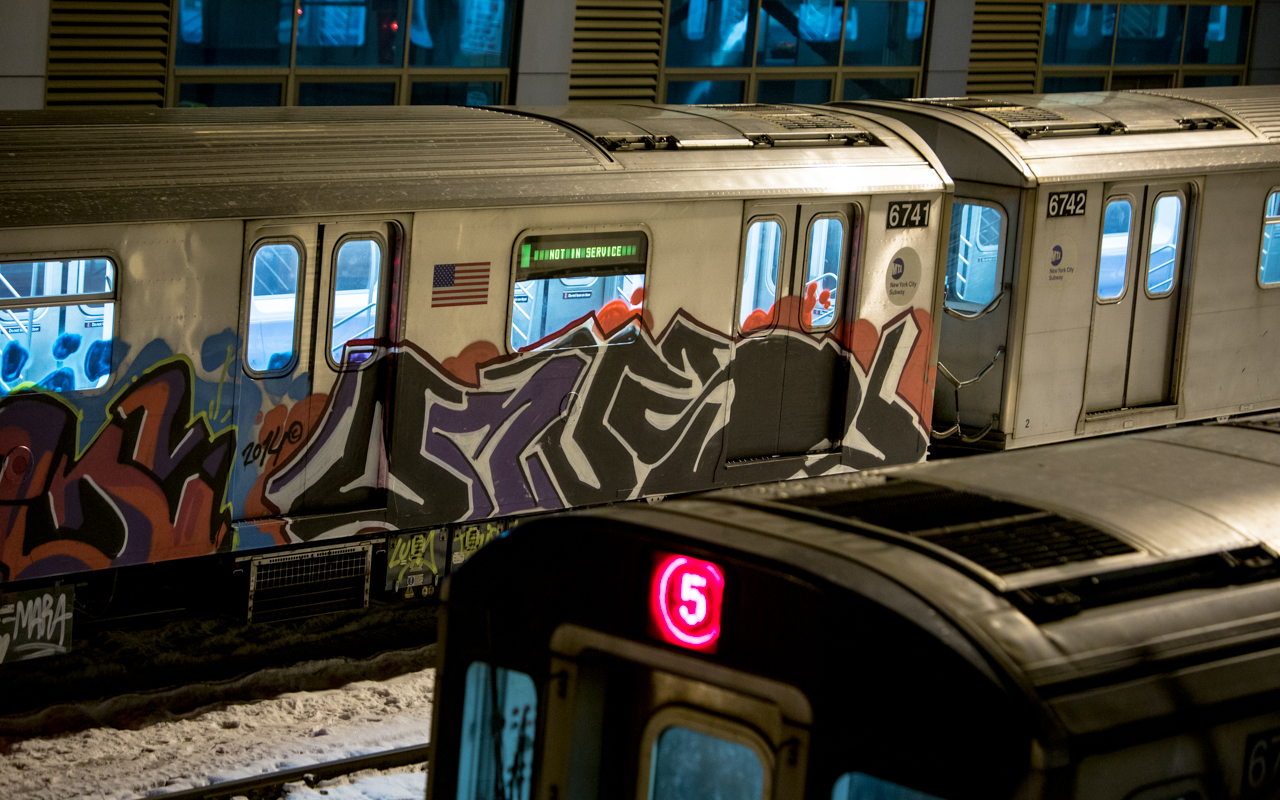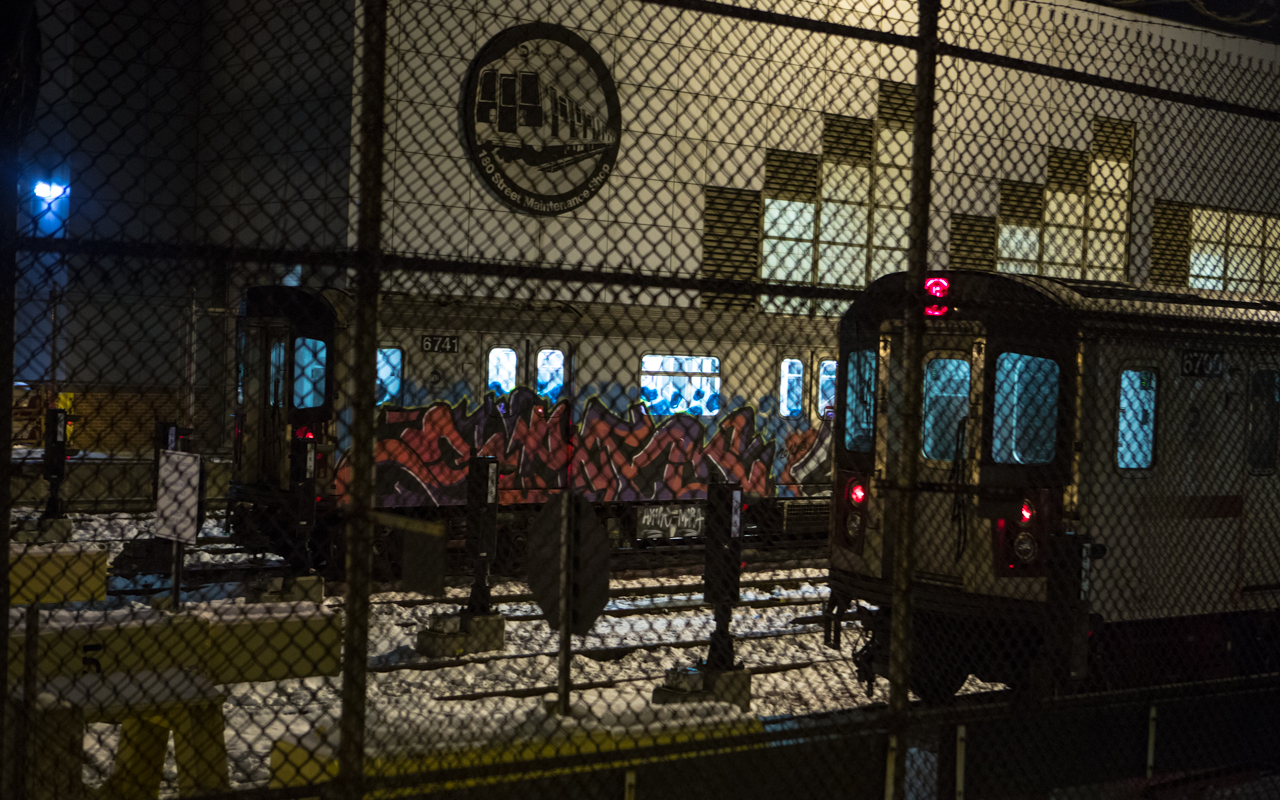 Last December two born and bred NYC graf writers, CETE and VEW did their own thing on the R train. It took 11 cans and one hour. They did a clean Spy vs. Spy theme, a reference to their covert operation despite NYPD's Vandal Squad and MTA's Eagle Team patrols. Getting caught for art crimes in NYC is a potential felony, but in their case it could've been linked to "Criminal Mischief" and "Trespassing."  In an interview with Animal about the piece and their motivation to still paint trains, VEW said "I paint trains because it's the very essence of graffiti." He claimed that "for any real graffiti writer, the thought of hitting a train is inevitable….Even if it runs or doesn't."
On May 12, 1989 the MTA (Metropolitan Transportation Authority) instituted a strict policy that wouldn't allow graffiti painted trains to run. Even the slightest possibility of letting painted trains fly is fiendish.