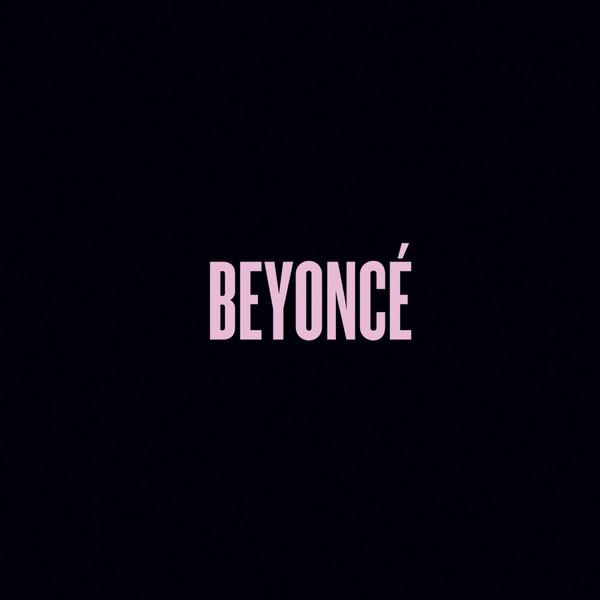 The internets is a-buzzing over the unexpected release of the self-titled BEYONCÉ album on 12/12/2013. This is her fifth studio album to date. A self-titled album is usually a statement, a declaration that an artist has arrived on the scene. Some artist release a self titled album right away at the beginning of their career, while others wait (like Aaliyah's in 2001) when they feel they have reached a point they are most comfortable with their artistry to make the statement "Hey world, this is who I am!"
The sound on this release fluctuates between minimal, ambient, synthy, edgier electronic beats (Dubstep, Trap), Hip Hop/Rap, Disco, Boogie Funk, and Caribbean sounds. Subject matters touched on this release are love, relationships, family, societal critique, female empowerment (ex. "Pretty Hurts" & "Flawless").  The tone of some of the tracks are serious at times, but others are bold and fun as hell. Some big name producer and collaborators on this release: Timbaland, Justin Timberlake, Pharrell Williams, Noah "40" Shebib, Hit-Boy.
Alongside the music this is also a visual album with music videos for every track.  The visual aspect of this release reminds me of Kanye West's (a fervent Beyonce supporter) full length theatrical film Runaway.  Beyonce is also giving us the theatrics, story telling, but extending it with a music video for every track on this release.
It's overall a solid album, no real filler tracks. Its sound is inline with what's been going on with current Soul/R&B artists in last few years: incorporation of electronic music production techniques & world music influences. This could be Beyonce's The Black Album, not that she's retiring, but track for track there is something that will resonate with fans, and new listeners alike.
Some stand out tracks:
Drunk Love ft. Jay-Z
Mine ft. Drake
Haunted
Rocket (reminds me of some old D'angelo)
No Angel
Pretty Hurts
Blow (Funky dance floor ready)
Flawless
Grown Woman (Afro-Caribbean beat/dance floor ready)
Beyonce explains…
Some video teasers of tracks from Beyonce's 2013 self titled album.
"Pretty Hurts"
"Ghost"
"Haunted"
"Drunk Love" ft. Jay-Z
"Blow"
"No Angel"
"Yonce"
"Partition"
"Jealous"
"Rocket"
"Mine" ft. Drake
"XO"
"Flawless" ft. Chimamanda Ngozi Adichie
"Superpower" ft. Frank Ocean
"Heaven"
"Blue" ft. Blue Ivy
"Grown Woman" (Bonus)