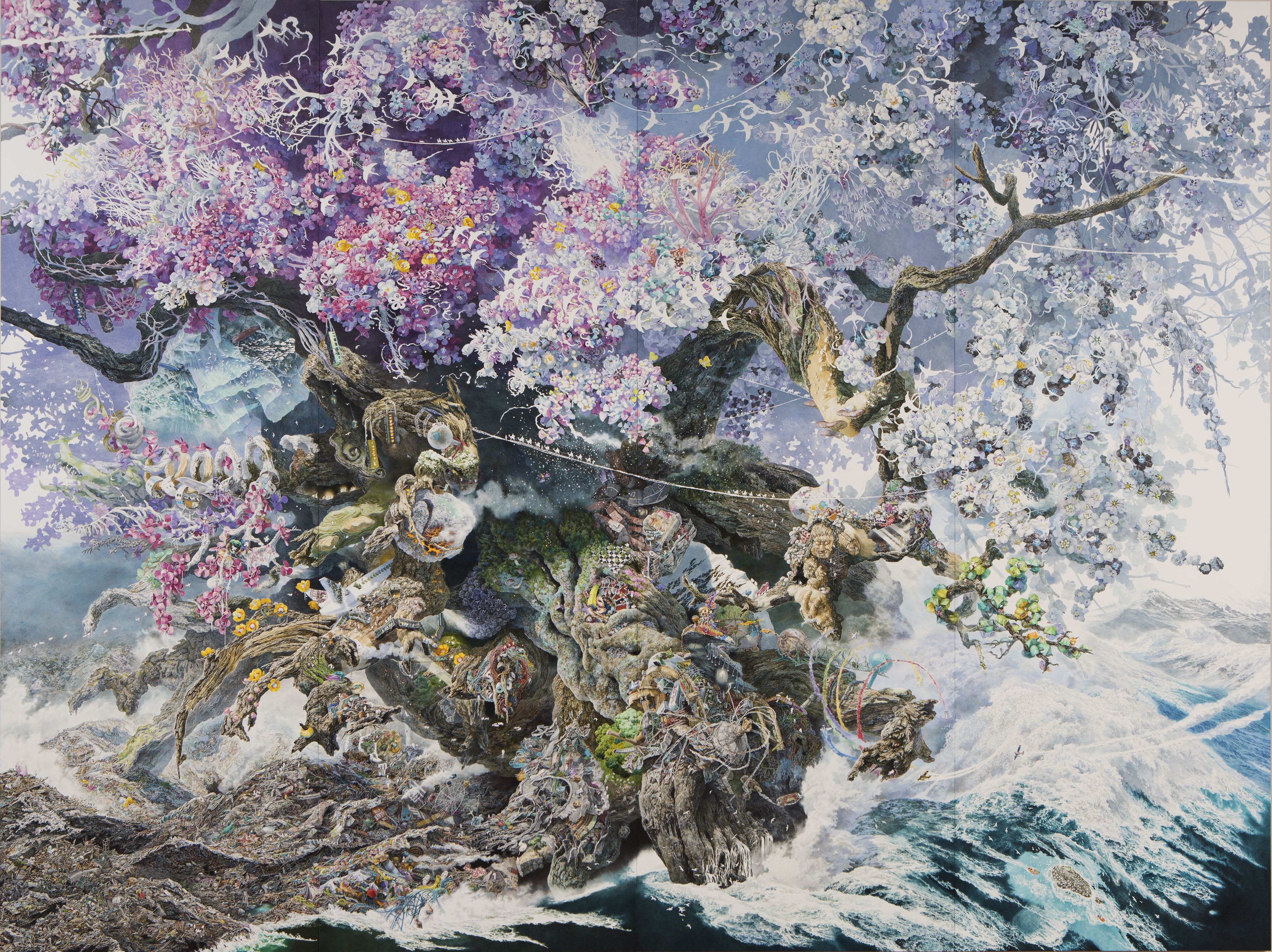 The importance of Ikeda Manabu's work can't be overstated or more timely. This is anti-automation. It's what you get when you take away the screen, look at the world and just draw it. He worked 10 hours a day for three and a half years to produce his latest piece, "Rebirth." It's a 13 x 10 foot painting within a painting that's within a painting. The narratives that weave throughout it are like strings of tangled sentences.
"Rebirth" is Manabu's most ambitious work to date. Inspired by Japan's 2011 Great East Earthquake, it's a visual rollercoaster.
The painting is an ink and pen wall of chaotic eloquence. It illustrates the earth's wrath, blossoming into a cherry tree of survival. The cherry blossoms are tents. The tree's roots are like octopus tentacles irrupting out of polluted water. There's what looks like a ball of ice with a heated core. Reduced to scavenging for a living, mankind is farming food out of the remnants of one of its greatest inventions, the airplane.
If you're in Tokyo, Manabu's retrospective show "The Pen- Condensed Universe" is at Takashimaya, Nihombashi on the eighth floor. This exhibition is rare and it ends October 9.
Manabu's paintings are a lot to take in. Don't forget to blink. It's something you have to see in person. Photos do not even begin to encapsulate the idiosyncratic detail of these images.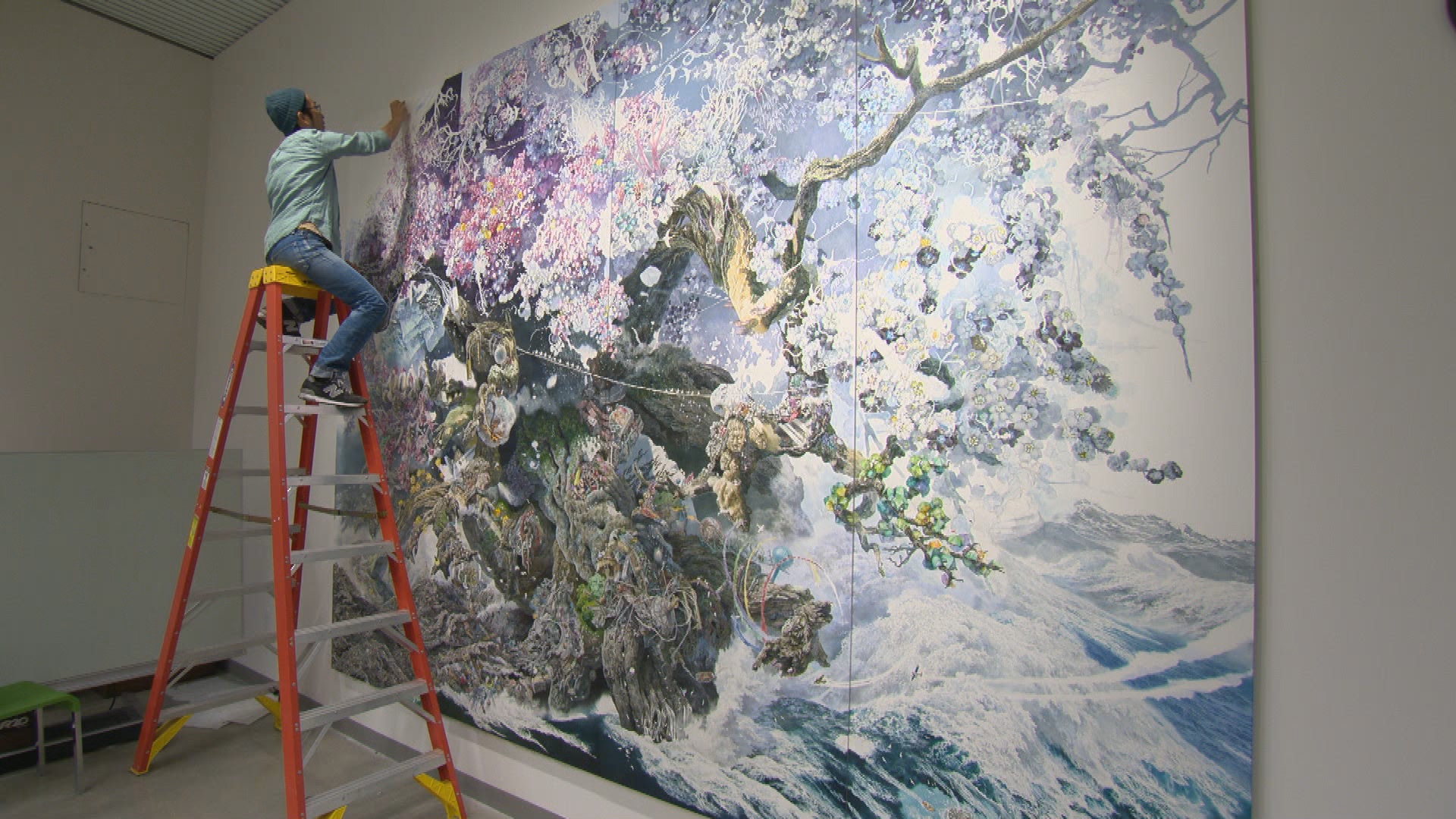 Yesterday, on my way to record an episode of The Mega Late Show, I stopped by Takashimaya to just peep "Rebirth." Takashimaya is a high end department store chain. Think they got a store in New York. Because it's not an art gallery, I thought they were just going to hang the painting somewhere random. I was worried that they'd put it in a display window or something.
When I got there I was confused. Why are there so many people here? To see this show, there was a line that snaked from the 8th to the 6th floor. It was amazing to see the amount of love that he got. People came to celebrate Japan's native son.
Seeing his previous paintings like "History of Excitement (2006)," "Meltdown (2013)", and "Victim (2009)" was like standing in a room full of your idols.
When I interviewed Manabu for Hi-Fructose, he had just finished "Meltdown" and was about to start his latest painting.
Below is a video of the moment that he finished "Rebirth".