Wrote an article about hip-hop in Japan for Tokyo Weekender (July issue). Pick up a copy here. Its not online yet, but I'll let you know when it gets up. Thank you to the cats that took the time to talk to me. I interviewed a lot of heads for this piece, but unfortunately everybody couldn't be included.
My original idea was about Tokyo's foreign pillars of hip-hop, but after interviewing various figures, my focus shifted. No matter the subject, when it comes to Japan and foreigners, all roads diverge the two, even in hip-hop. But there's a lot of foreigners out here trying to spark change and its inspiring. Their efforts are vital to Japan becoming a multi-cultural country.
Shout out to Shux Wun, David Whitaker, Nayokenza, Mega and Late, Rhyming Gaijin, Shad AD, Cal Combs, Brooklyn Terry, Anthony Henderson, and DJ Putafeche.
I will post links to everybody above later. Their contributions mean a lot to some foreigners who otherwise, wouldn't have a welcoming space.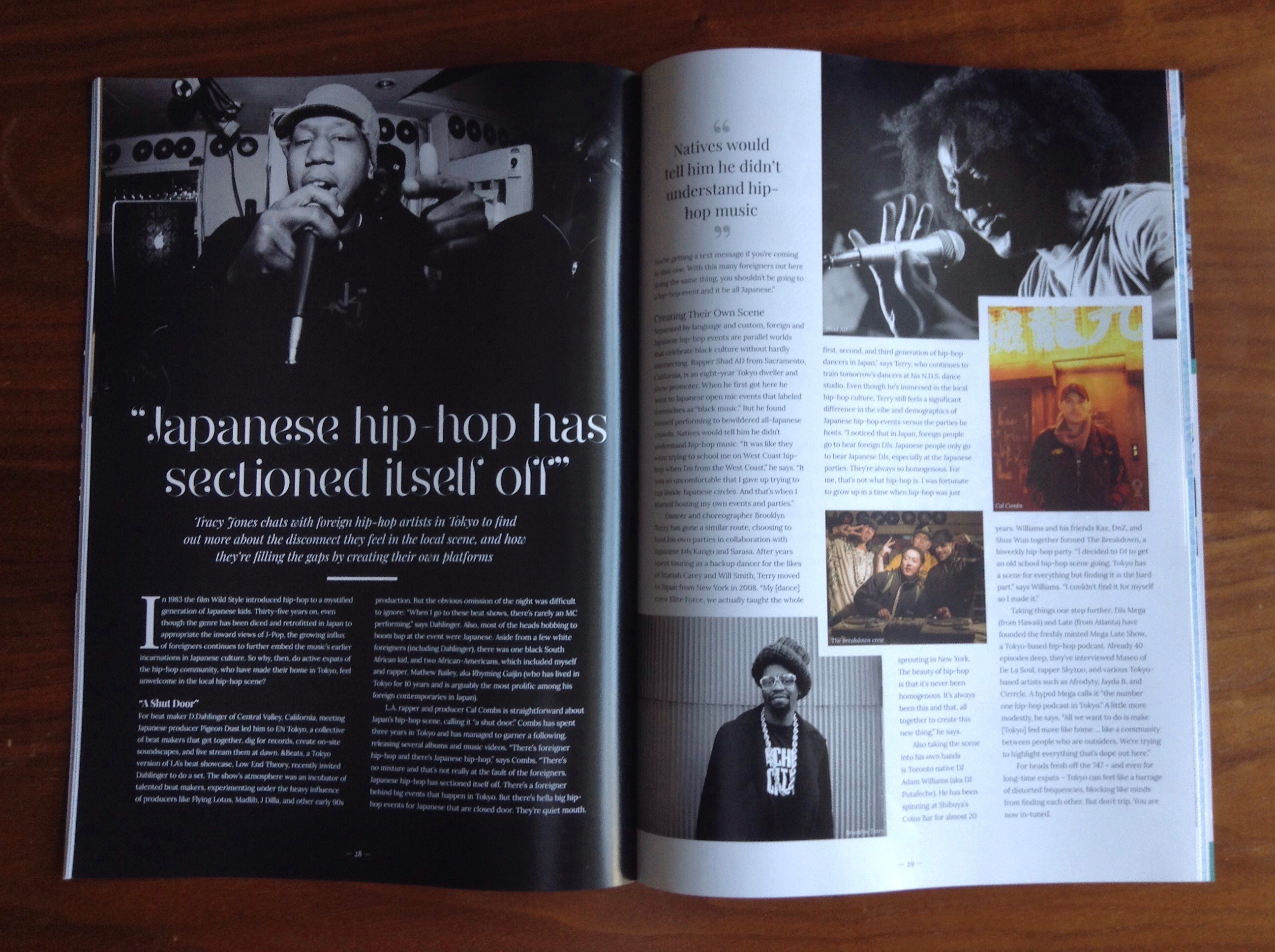 In the article I referred to a member of The Breakdown as his former moniker, Kaz. He recently changed it to DC3. Also, C. Geez was one of the original co-founders of The Breakdown.