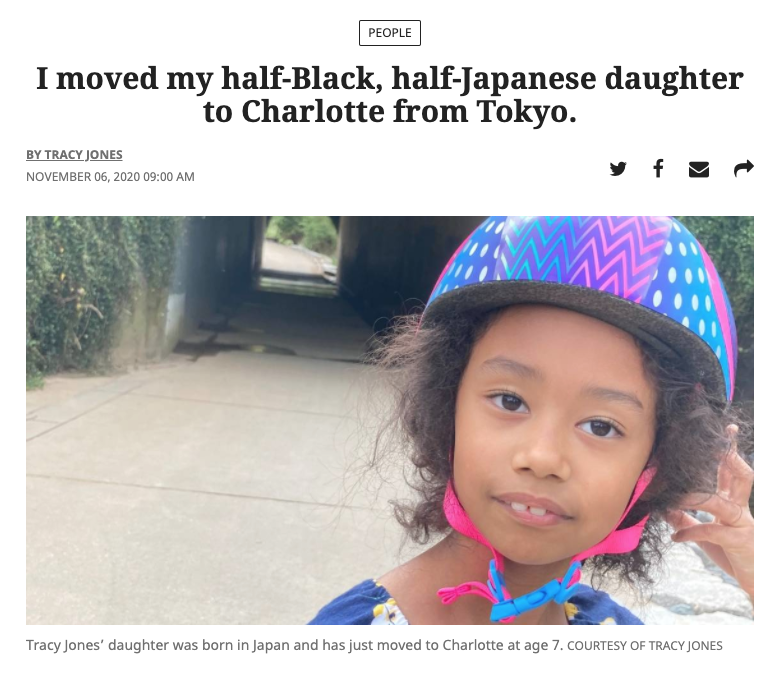 Thank you to everyone for reading my work. When my Huffpost article first hit the Internet, I was stunned by the world's reaction and got caught completely off guard. People started looking to me and asking for advice, but I didn't feel comfortable or qualified. I was as I am now a father doing the best I can to raise my daughter. None of this was planned. It just happened this way. We do what we can. Your kids are lucky to have you as you are to have them, but "I don't have all the answers." I express myself and hopefully if people relate to me then they respond. When I get letters like the ones below, I feel like I contributed something meaningful to my community. It makes us feel less alone. I appreciate you all. If I haven't responding to you, please don't take it personal. I try to read every email that I get, but somethings get lost in the shuffle. Knowing that you actually take the time to read my stories is humbling. Thank you.
The letters below are in response to a recent article that I wrote for The Charlotte Observer. If you hadn't read it, you can proceed here. Out of respect for the readers privacy, I won't mention their names, but I wanted to publish their letters and write back.
Hey Tracy,
That was a interesting story and one that I can relate to. However mine is similar but almost complete opposite. I was in Korea and my daughter was half white. We lived in a small town and like you mentioned we were the strange people in it. We would go to the park and no one would want to play with her and they would make rude comments. After moving back to the US a country she didn't know of when she was 4, everything became normal for her and totally changed her personality. It's a great story man, thanks for sharing.
Thank you, sir. Appreciate the kind words.
Yes, we're witnessing our daughter's transformation at the moment. The light bulb in her head is on and popping. She's all about it. Not surprisingly, she does miss some of her classmates and teachers in Japan.
Hope your daughter and family is well.
Hey Tracy san,

Enjoyed your article about moving back to the states with your wife and daughter. I have a few years on you, but your struggles concerning raising bi-racial kids in Japan brought back memories. I too am an American, married to a Japanese lady and brought up three boys here. They are now 32, 29 and 28. A lot has changed in Japan but much more can be done. We considered moving back to the West Coast when the kids were little for the reasons you enumerated. After some research, it became clear to me that my wife really had no desire to make the big move. So, we made a deal; told her, "I `m okay as a fish outta water here as long as the kids are". We stayed. My guys went to public schools… They had their ups and downs like all kids but turned out pretty well IMHO. All three recently married Japanese women, have good jobs and have no plans to live in the US. I attribute their modest success and happiness in life to allowing my wife to take the lead in the (all so important) educational minefield here and ALWAYS assuring them that they had options in life. It's a mixed bag of happy and heart wrenching stories with my friends in international marriages and their kids. My advice to parents in our situation would be to buy into the system whether it's in Japan or elsewhere, take an active part the best you can in schools, kid`s activities and the community… No place is perfect. Best of luck to you and your family in Charlotte.

PS Make sure ya wife gets her natto, umeboshi and a night out at the local sushi bar every once in a while!
No doubt. Good looking.
Glad to hear that your sons are doing well. For some of the families who have yet to get to where you're at, this is validating. While our situation was a bit different, my wife did take the lead when dealing with the schools in Tokyo. I know what you mean. She foresaw the on coming obstacles that she needed to safeguard our child from.
Also, we're due for a visit to our local "Asian Market." My daughter loves natto too. Right now she's all about green tea and rice. Because of the pandemic, Sushi will have to wait and we're four hours away from the ocean, but my wife definitely loves the variety of American cuisine. Though she does miss Japanese food and we both miss the beach. Giving a middle finger to winter. Take care. Arigatou Gozaimasu. Peace.