"The people in front of the camera are the most important people, not the photographer, no matter how heralded he is. They can be poor… but if they don't want to give you their time, you don't have a story."
-Photographer and composer Gordon Parks, from the documentary Half Past Autumn: The Life and Work of Gordon Parks
Photographer Michael Santiago, born in the Dominican Republic, but based in both New York and Oakland, documents issues related to communities of color. His intimate portraits of Michael, the Vietnam war veteran; Ken Shandy, a 545-pound man determined to lose 250 pounds in a year; and Santiago's father battling cancer, expose the human condition through a vulnerable frame. Trust and candor radiate off Santiago's photos, revealing compassion for his subjects. His images concerning racial identity, health, and youth empowerment are counterparts to his American experience. Collectively, they're a self-portrait, or literary imagery. He started taking pictures in his senior year of high school, "I only did that because I used to see other students roaming the halls just taking pictures and I wanted to do that. We were only allowed to use the cameras during class time, so when I wasn't in class I would always have a disposable camera with me," he said.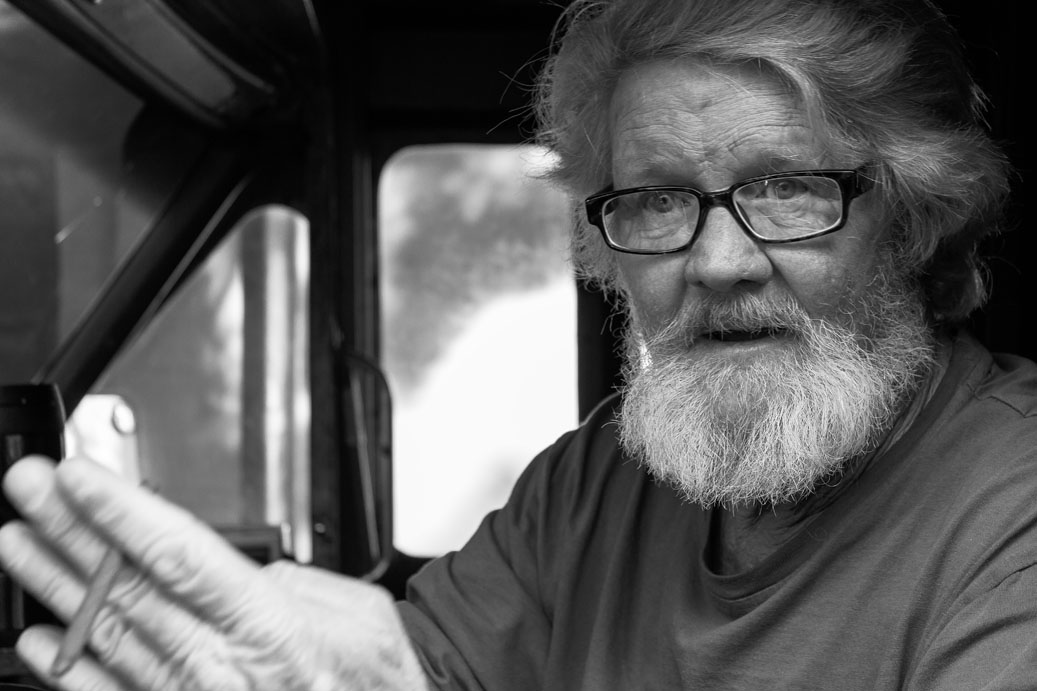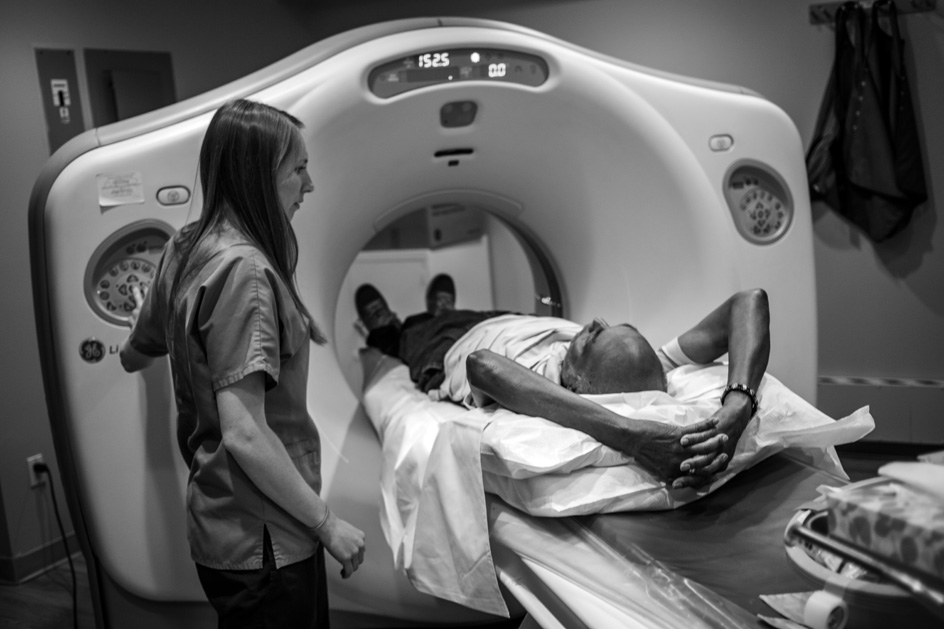 He kept taking flicks long after he graduated, but he didn't get a real camera until four or five years ago, a Pentax P3 film camera. His current set-up is a full frame Canon 6D. At 34, he's a senior at San Francisco Art Institute studying documentary photography. He's been cutting his teeth clicking images for Hip-Hop.com while pursuing personal projects like documenting black farmers in California. He's photographed larger-than-life figures like Yasiin Bey and Questlove of The Roots, and hip-hop heroes Dilated Peoples. When asked about working with Yasiin he said, "Man that was one of the best experiences that I have ever had working in this field. It's hard to explain, but how he raps, that's how he is in real life. He went from one minute speaking about serious issues like slavery and the injustices that people are faced with today, to pretty damn funny stories about the Golden Globes." After high school he was attending a for profit higher education school on the lower east side of Manhattan when two 747's hit the Twin Towers. From East 29th Street to East 30th Street, along Franklin D. Roosevelt Drive, a big white tent functioned as a temporary morgue, housing 13,790 human remains from the 9/11 attack. Smoke billowed from the collapsed towers for weeks, clearly visible from China Town's Canal Street. Tanks rolled on Broadway. Buddhists prayed on the sidewalk. People lurked around downtown like illuminated zombies reeling from shock. "I couldn't go back there. The school was like 20 blocks from the World Trade Center which is not that close, but close enough that I just couldn't do it," he said.
He spent a few semesters at a business school, but it didn't fit. Uncertain about what to do, he worked various jobs before landing at a visual marketing company in 2009. He figured he'd take a year off of school, but that multiplied into ten, "I had a coworker who was into photography and seeing his photos and always talking to him got my interests back, and I had a couple of friends also who were really into photography and art, and their enthusiasm helped to bring mine back as well," he said. Life for him came around 360. He got fired from the marketing firm, but Santiago had already willed a different trajectory, "I just took the opportunity of having all that free time to return to school. They called me to go back to that job but by then I had that mindset of finishing school and making sure I get that degree." His time at the San Francisco Art Institute elevated his craft, "I've been extremely lucky to study under Darcy Padilla. She's been pretty influential in the progression that I have made in the past three years," he said. He's also been "blessed" to get jewels from photographers Wayne Lawrence, Carlos Javier Ortiz, and Zun Lee after reaching out to them for advice. To be surrounded by students turning out "dope work" can't hurt either. Still, the school environment is cliquish and at times alienating. Although his classmates don't believe his age, he's "older than the majority." "I gotta thank my pops for his youth genes there. But being older has had it's advantages where I feel more determined than when I was younger, and the young me was not as motivated as I am right now. I have too much invested in making my career happen for me to get distracted, being my age has kept me focused in what I have to do."
When asked about how he documents his subjects, he said he does what Parks did, "Spend time with people and get to know them, and them me, and build a relationship so they get used to having me around. It's rare that I just start photographing without having any kind of conversation and getting to know someone."Shandy, the individual determined to eat healthier, moved to Las Vegas, but he and Santiago stay in contact. He said Shandy is still dedicated to losing weight, but it's hard to find affordable fresh fruits and vegetables as he did living in Oakland, through Phat Beets Produce, a non-profit organization promoting healthy eating and "food justice." Santiago continues to document his father fighting cancer. It's especially difficult since Santiago lost his sister to the same disease, but in dealing with his father, Santiago's role doubles and dances between photographer and son, "While I'm taking the photos I try and use that moment as a way for me to try and deal with what he's going through and use that as my therapy. But afterwards I start to think to myself like, 'should I have been there for him at that moment as a son and not a photographer?' "
Last month, he raised over three thousand dollars through a Kickstarter campaign to help fund his efforts to document the plight of black farmers in California. In 1920, African American farmers made up 14% of all the nation's farming. Discriminated against by the USDA's historically racist policy practices, that number has dramatically fallen to less than one percent. According to historian Pete Daniel, the USDA "denied African-American farmers loans, jobs, acreage, information, and courtesy." For Santiago, the lives and faces of these farmers need to be seen, not just in America, but in other countries as well. As for music photojournalism, he wants to "make work like Lee Friedlander and Roy Dicarava did with the Jazz musicians. We are all so used to seeing these artists in the typical portraits that we see in magazines and online. I want to be able to go a step further and bring my style of work to Hip Hop."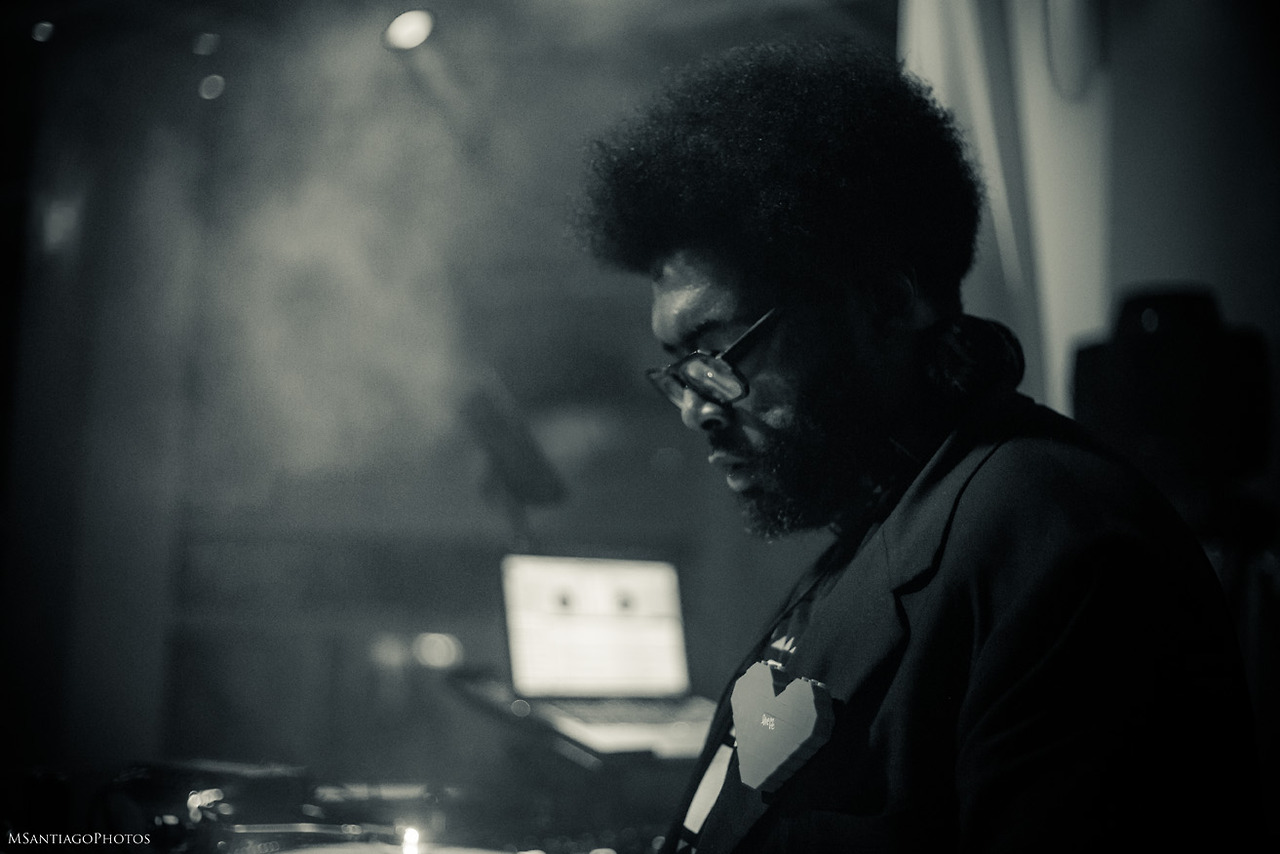 Originally published in October of 2014. Since this article, Santiago has been working as a photojournalist for the Pittsburgh Post-Gazette. Follow him through his website.