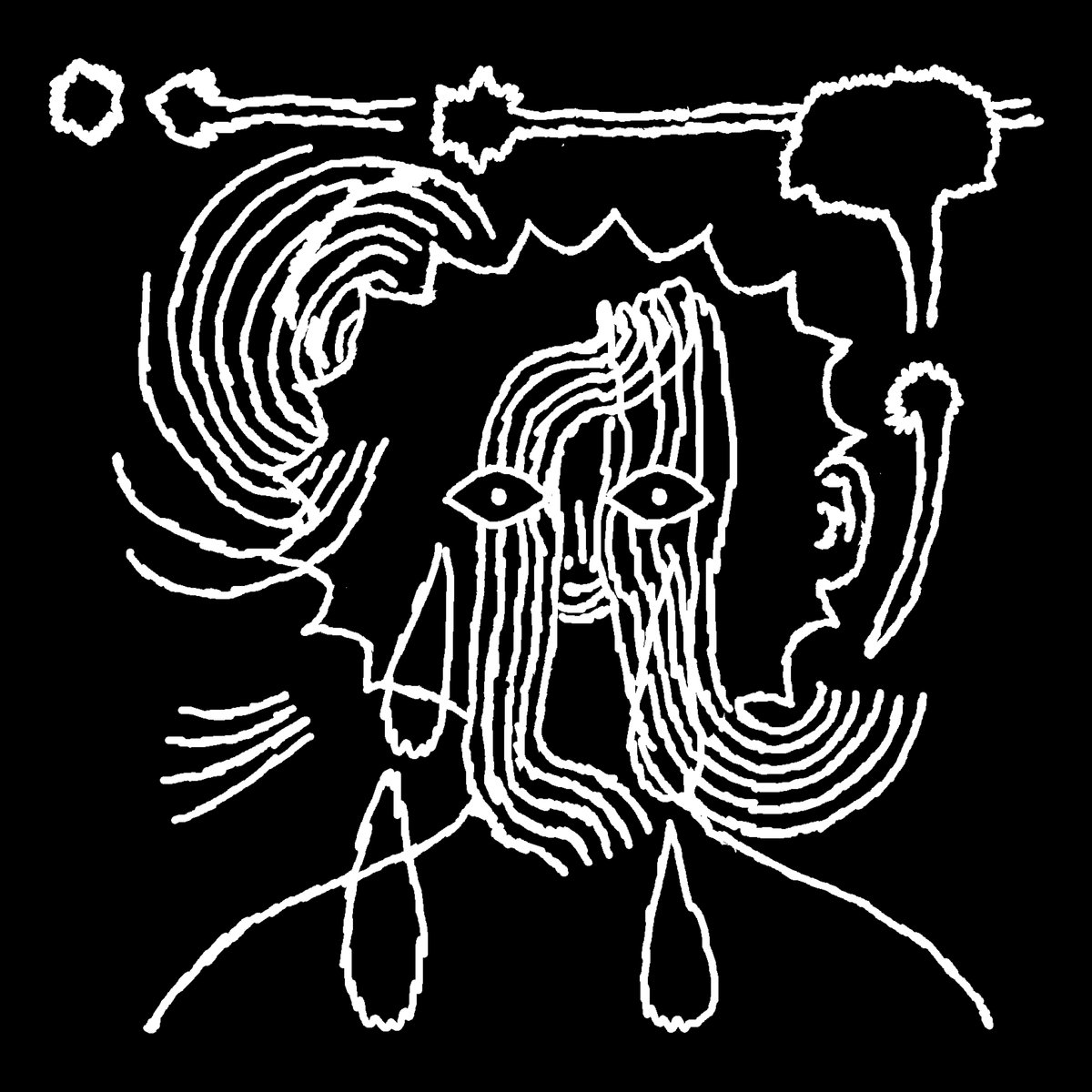 On rapper Milo's latest record, who told you to think​?​?​!​!​?​!​?​!​?​! the black emperor's robe probably has a single hand clapping on the back. His throne is rusted chrome, encrusted with knocking-knee rappers' bones, whose rhymes couldn't hit a quarter note if the Lawn Mowerman rigged an arcade by telephone. who told you seems like a polaroid of the moment Milo became a man.
He got married and had a baby. Staring at a crack in the wall to conjure a rhyme became complicated.
He used to live in LA, signed to rapper Nocando's record label Hellfyre Club. They dropped his debut album A Toothpaste Suburb. It got great exposer, but internal problems with the label killed the record's potential.
Milo went broke and had to leave LA. Rent was too damn high.
The City of Angels devours artists like Little Otik. Their skeletons are dreams that get spit out like chicken bones, forcing artists to leave labeled losers.
Milo went to Milwaukee (a place that I'd have to seriously search for on a map). He founded his own label, Ruby Yacht and put out the mostly self-produced who told you, which has probably garnered the most attention of all his projects.
His name has been floating around for while. The first time I heard of him was probably on Kinda Neat. I wasn't blown away.
Then again, I think I watched his performance sandwiched between Busdriver and Open Mike Eagle, which, while surfing through a Hellfyre Club slash Mello Music wormhole, I heard an interview of him on Mike Eagle's Secret Skin. It left a memorable impression.
He wasn't a hippie-sounding suburbanite that forgot where the music originated from, like some of us old and new heads sometimes do.
In a recent Noisey Vice interview, this is what he said that made me listen to him, "You have to understand. In third grade I lived in a town called West Enfield, Maine. It was a town of 2,000 and there was one other black boy in my school. His name was Adam and it was me and him versus everybody else."
It's like they were water trapped in dry wall so they grew mold to escape. There's an innocence to Milo's rhymes. Perhaps rapping was his imaginarium to combat a prescribed reality.
His overly dedicated aesthetics would assume that levitating is a side effect to the colliding of juxtaposing concepts and truths posing as abstractions. Milo concedes that he's doing what he must do.
On the spoken word track "note to mrs" he tells his wife, "Don't stop running if you don't see me ahead." -Is the notion of his absence a result of his devotion to the craft, or does his sorcery give him omnipresent powers? "note" is a quick musing of what it may feel like to rock mics at a cost.
For independent artists like Milo, touring while his baby learns to walk is a serious sacrifice, but his vocabulary pays the bills. May be his young family tours with him.
The song's slow pulsing soundscape is a green field. Its clouds are something similar to the clinking of tin cans. It scores the projections of your life that filter through R.E.M, symbols, and nonsensical storylines. They express what you already know. Even if you don't remember, they heal you.
Milo is today's version of an early 90's kid talking metaphysics, the third eye, and 5 percenter shit.
The discernable difference is that he didn't just read some obscure Islamic scripture or mystical passage from The Egyptian Book of the Dead, and then think that his poetics could rival KRS-One.
Milo went all the way nerd. He might've went too far, alienating some potential fans. Listen to the heady Toothpaste (the title is a reference to author Don DeLillo's Cosmopolis).
Personally, it just lengthens my reading list.
At St. Norbert College in Wisconsin he was a philosophy major and book eater. The combination made him some kind of literary rapper that on "The Young Man Has A Point (Nurture) feat. YOUNGMAN," he says things like "spit it like Zadie Smith with a Jay-Z lisp."
YOUNGMAN opens the cut with a verse that ripens after numerous listens, "At least with a 22, when it jumps it hits the spot," he raps, telling men to shoot their dicks off.
"True," Milo says, slipping through like Iceberg Slim as if to wax poetics about feminism.
His Project Blow heroes may have inspired his sound, but there are hints of early Buck65 and Aesop Rock. On "Landscaping featuring Elucid," Milo even references Aesop's Bazooka Tooth (2003) with "microphone over my shoulder like a bazooka that shoots a tooth."
And I love that hook, "Yall were imitating God trying to mimic our sound." It gets tweaked, twitched, and stretched. Supposedly Milo did the voice effects live while he was recording the vocals.
The album also features Busdriver, Lorde Fredd33, YCP Beno, Signor Benedick the Moor, and Freestyle Fellowship's Self Jupiter.
At the beginning of the record, giving a speech about the dark implications of a civilization that "ceases to produce poets," the great writer and civil rights activist James Baldwin says that only the poets can articulate the actual language of human suffering.
There use to be a time when people read poems to learn about humanity and societal woes.who told you to think​?​?​!​!​?​!​?​!​?​! is about mobility. It tries to empower the weird black kid that gets bullied, who's trying desperately to be accepted by people who don't look like him or her.
To be different is lonely, liberating, and glorious. The alternative is assimilated death.
Think for your self. Don't let them steal your Godly voice. Cause "if you follow all the rules, all you receive, is applause."