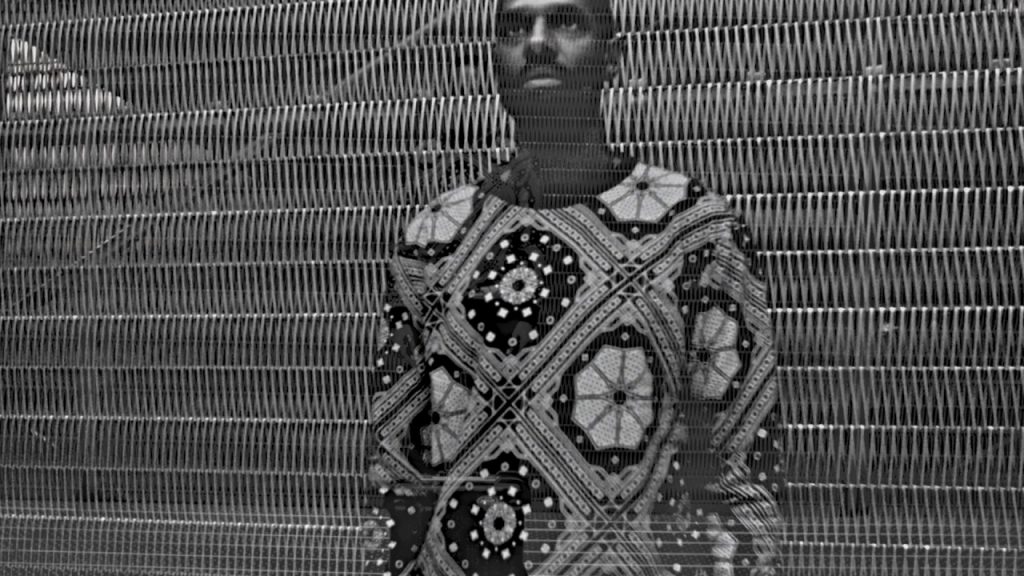 Rapper and producer M.Sayyid is ¼ of the avant guard rap crew Anti-Pop Consortium. Formed in 1997, APC also consist of rappers and producers High Priest, Beans, and producer Earl Blaize. They were at the forefront of experimental hip-hop, pushing the music's boundaries across new textures and off-kilter compositions. All four members were individual artists with distinct aesthetics and their collaborative output made it evident. Sounding the way paint looks when it unfolds underwater, APC's abstract rhymes and synthesized production was a self-erected realm. At the time, if your go-to CD was DMX or Jay Z, then APC probably weren't on your radar. They were for the same kids that were jocking Definitive Jux releases. By today's standards you'd be hard pressed not to call their music art rap. It's weird yet accessible.
The first time I heard APC was at my man's crib. He was just spouting random numbers. There was no context for it, but for whatever reason I just asked, "Who is that?" The track was "Quarterback Theme" featuring Beans and High Priest off of Mike Ladd's conceptual album, Infesticons. Sayyid wasn't even on the track so it was ill to be introduced to him live when I first saw APC play a show. They had a long table with MPC's, synths, a mini mixing board, some other electronic instruments, and cords everywhere. "Everybody alright tonight," Sayyid kept asking the crowd. APC killed it.
When they broke up in 2002 over creative differences, Sayyid and Priest formed Airborn Audio and signed to Ninja Tunes. I can't remember how I met Sayyid. All I remember was Zesto! and I going to some night club in the middle of the day on the lower west side. We were going to be extras in some music video. We didn't know what the hell it was. We walk in and Sayyid is the first person we see. He instantly greets us. Dude was cool, mad humble. We were just hyped to be there. There was this short white guy in a three-piece suit walking around. He introduced himself as the director. He thanked us for coming through. Rapper Mr. Dead was cracking jokes. We go upstairs and Prince Paul is filming a pencil fight? Ok. Years later, come to find out that the video was actually for Mr. Dead's single, "Dynamic Tension." Around the 3:11 mark, you can see Zest on the right hand side of the frame, bobbing. I'm in the background. My face is a grey blur with dreadlocks. While they were setting up the shoot, Sayyid sat us down and starts talking about the murky music business. Out of all the rappers, he was bigging up Lil Wayne and he blessed us with Airborn Audio's Close Encounters mixtape.
To this day, Encounters is one of my favorite mixtapes, ever. I dug their Good Fortune debut, but Encounters was way reckless. When APC reunited for Fluorescent Black, it was a reminder of their continual relevance. The thing that stuck out was Sayyid. Priest is a sly poetic shark. His voice wraps around your eardrums and squeezes you to attention. Sayyid's delivery, like on Encounters, is scattered. He'll start off spitting double time and then just alter flow patterns as if he changed his mind in mid verse. He's a dope writer with a lot of quotables. The line that I always go back to though, is from Encounters, "…like something invisible, slapping you."
If you've read this far then you know that an album review of his latest mixtape Error Tape 1 is coming.