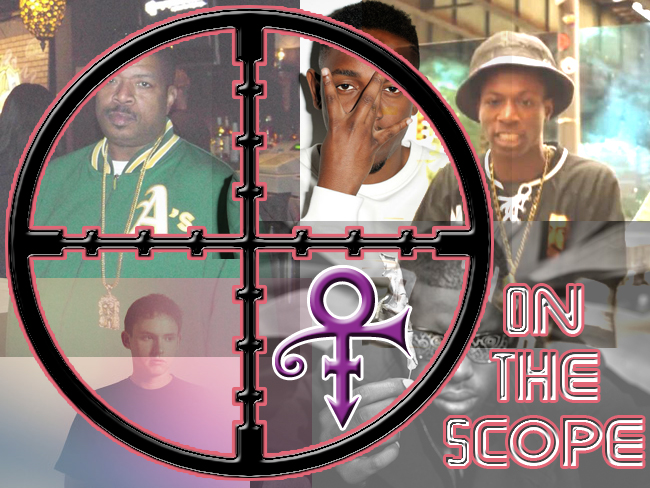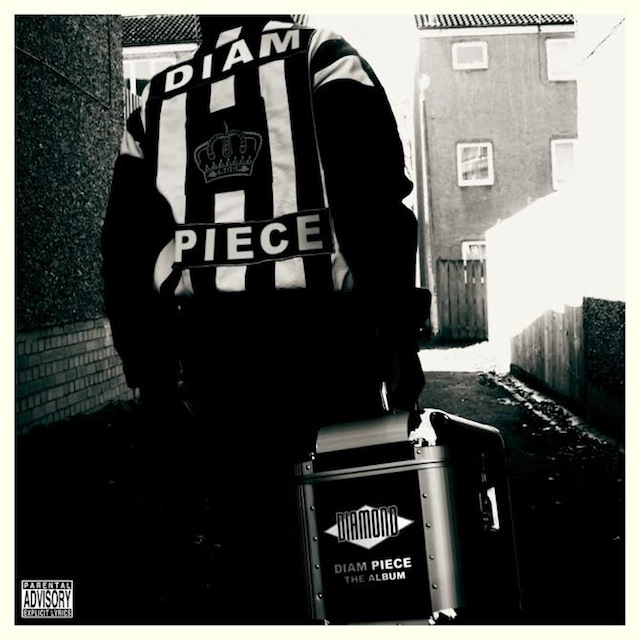 Diamond D Diam Piece stream
– The new Diamond D album Diam Piece just dropped. It's got that boom-bap Hip-Hop goodness to satiate heads out there. Diam Piece features guest rappers and producers such as Pharoahe Monch, Talib Kweli, Elzhi, Skyzoo, Fat Joe, Chi Ali, Freddie Foxxx, Pete Rock, The Pharcyde, Scram Jones, Rapsody, Boog Brown, Stacy Epps, Black Rob, Kurput, Tha Alkaholiks, Hi-Tek, A.G., Chino XL, Nottz, The Stepbrothers (The Alchemist & Evidence), Grand Daddy I.U., Kev Brown, Masta Ace, Guilty Simpson, Ras Kass, and DJ Scratch. Here is a track-by-track breakdown with Diamond D on his new album Diam Piece by unkut.com
Diamond D ft. Pharoahe Monch "Rap Life" music video
Diamond D's Vinyl Collection – Fuse's Crate Diggers
Flying Lotus ft. Kendrick Lamar "Never Catch Me"
– Fresh visual for Flying Lotus' single "Never Catch Me" ft. Kendrick Lamar, directed by Hiro Murai.  The track is off Flylo's latest effort, "You're Dead," a psychedelic trip into the undiscovered world. The video concept had me throw my hands up. It almost made me cry, but definitely made my day.
Joey BADA$$ "Big Dusty" (Official Music Video)
Joey Bada$$ "Christ Conscious" (Official Music Video)
– "Big Dusty" and "Christ Conscious" are two singles off Joey Bada$$ upcoming debut studio album, B4DA$$.
Hudson Mohawke Chimes EP stream
– DJ/producer Hudson Mohawke just released his new Chimes EP. It contains four tracks of groovy, noodling and melodic electronic goodness.
Prince Art Offical Age stream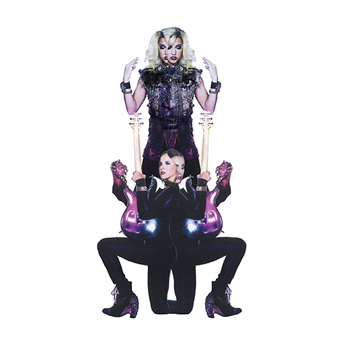 Prince Plectrumelectrum stream
Prince "Breakfast Can Wait"
https://www.youtube.com/watch?v=GHbyNrGXpAA
3RDEYEGIRL ft. Prince "Fixurlifeup" 
https://www.youtube.com/watch?v=u91IeitvQIU
Prince & 3RDEYEGIRL "Plectrum Electrum"
http://vimeo.com/61739791
The man who needs no introduction, the purple one himself, Prince has released two new albums; Art Official Age and Plectrumelectrum, his 31st and 32nd studio album release. On these two new albums Prince features his new all female band 3RDEYEGIRL, Plectrumelectrum is said to be the band's debut project with Prince. Art Official Age and Plectrumelectrum are two solid albums featuring Prince's fusion of electronic, R&B, soul, funk and rock sounds. It's definitely worth a listen for fans and admirers of the "Purple Rain" pioneer.
Prince held a Facebook Q&A and this is the only question he answered… [The Independent]
33 reasons why Prince is hip-hop – Roots drummer and Tonight Show musical director Ahmir "Questlove" Thompson tells us how. [Wax Poetics]
Kevin Smith on his interaction with Prince from 2002's An Evening with Kevin Smith
https://www.youtube.com/watch?v=8LhcParuzpc
Prince on The Arsenio Hall Show March 5, 2014
https://www.youtube.com/watch?v=tYJgt4WeD2o
 RBMA Fireside Chat – The 45 King
All hail the beat originator and pop infiltrator: the captivating story of hip hop producer legend and 7″ encyclopedist Mark The 45 King.

They don't call him the king for nothing. The man whose studio turnstile has seen the likes of Biggie,Tupac, Busta Rhymes, Jay Z, Q-Tip, Queen Latifah, The Jungle Brothers, and many many more pass through, can also claim to have paved the way for stellar producers such as Pete Rock, RZA, and DJ Premier. Emerging alongside hip hop icons like Chuck Chillout and Kool DJ Red Alert, The 45 King has been responsible for classic after classic, and always makes it look like the tracks were just ideas he threw together for fun. But that's a key element to the 45 King style – he never forgets that tunes are for the dance first and foremost, whilst still leaving the MC enough space to shine. With the Flavour Unit he defined a whole era of East Coast sounds, and acting as the production engine room for Tuff City Records, his records have set parties off the world over. Perhaps best known for his early works in the 80s and 90s with the likes of Queen Latifah and Chill Rob G, The 45 King made huge forays into the world of pop music with Lisa Stansfield and Madonna, and influenced a whole new generation of rap fans with global hit singles like Eminem's Stan and Jigga's Hard Knock Life. DJ Mark The 45 King has etched his name in the run out groove of hip hop history… and the story isn't over yet.

– Via RBMA Radio
 Aretha Franklin "Rolling In The Deep (The Aretha Version)"
– The great Aretha Franklin does an amazing cover of Adele's "Rolling In The Deep." Some people on the Internet have pointed out that parts of her vocals sound hard tuned or that there's noticeable effects added to her voice. I chalk it up to a studio engineer's mixing work. Below is Aretha's performance of "Rolling In The Deep" on the Late Show with David Letterman, no questioning the great singer's vocal skills here.
Aretha Franklin "Rolling in the Deep/Ain't No Mountain" on the Late Show with David Letterman 
https://www.youtube.com/watch?v=Bl8iBkjnRdA
Below are a few of the interesting vinyl records I found on a recent dollar bin haul.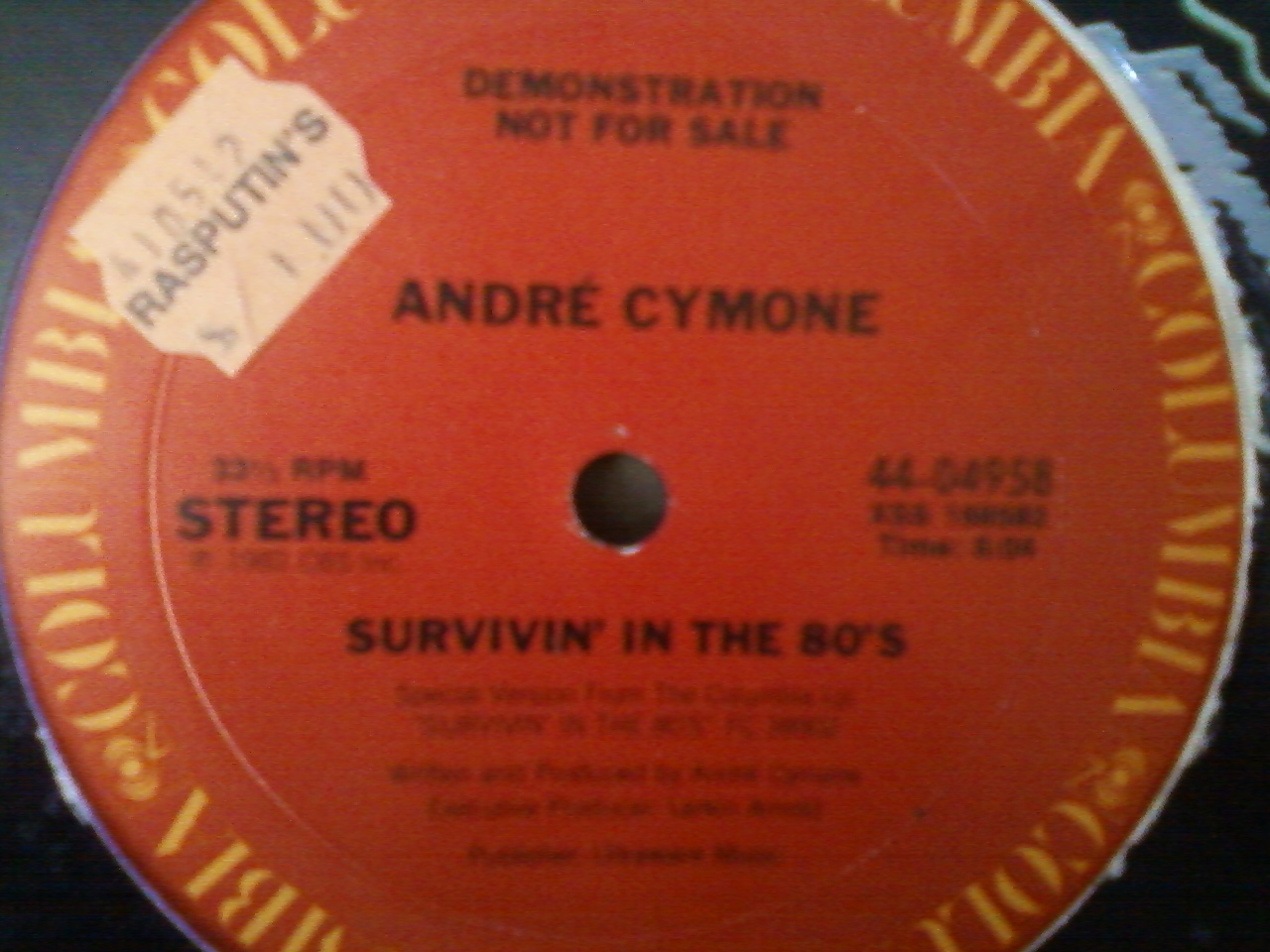 Andre Cymone "Survivin' In The 80s" (1983)
Minneapolis music pioneer André Cymone speaks for the first time in twenty-seven years. [Wax Poetics]
André Cymone plays the records that changed his life – The Minneapolis musical pioneer discusses his long history—leaving Prince and starting out on his own—and his own musical influences. [Wax Poetics]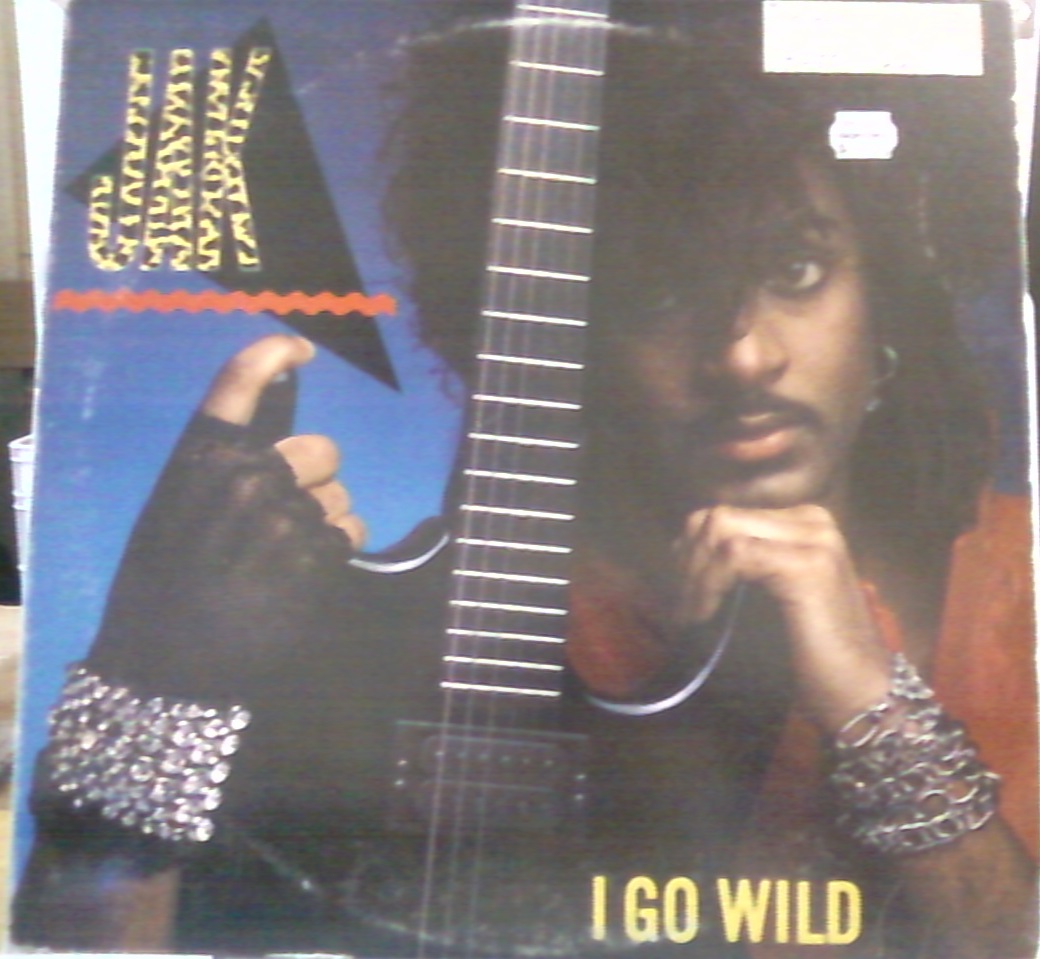 JAK "I Go Wild" (1985)
– There's not a lot of information about this guy Jak, other than the release of two albums; I Go Wild (1985), Electric Noize (2013) and that he's in a band called Soul Divine. He's mentioned in this one Noisey article about artists with a look and sound similar to Prince.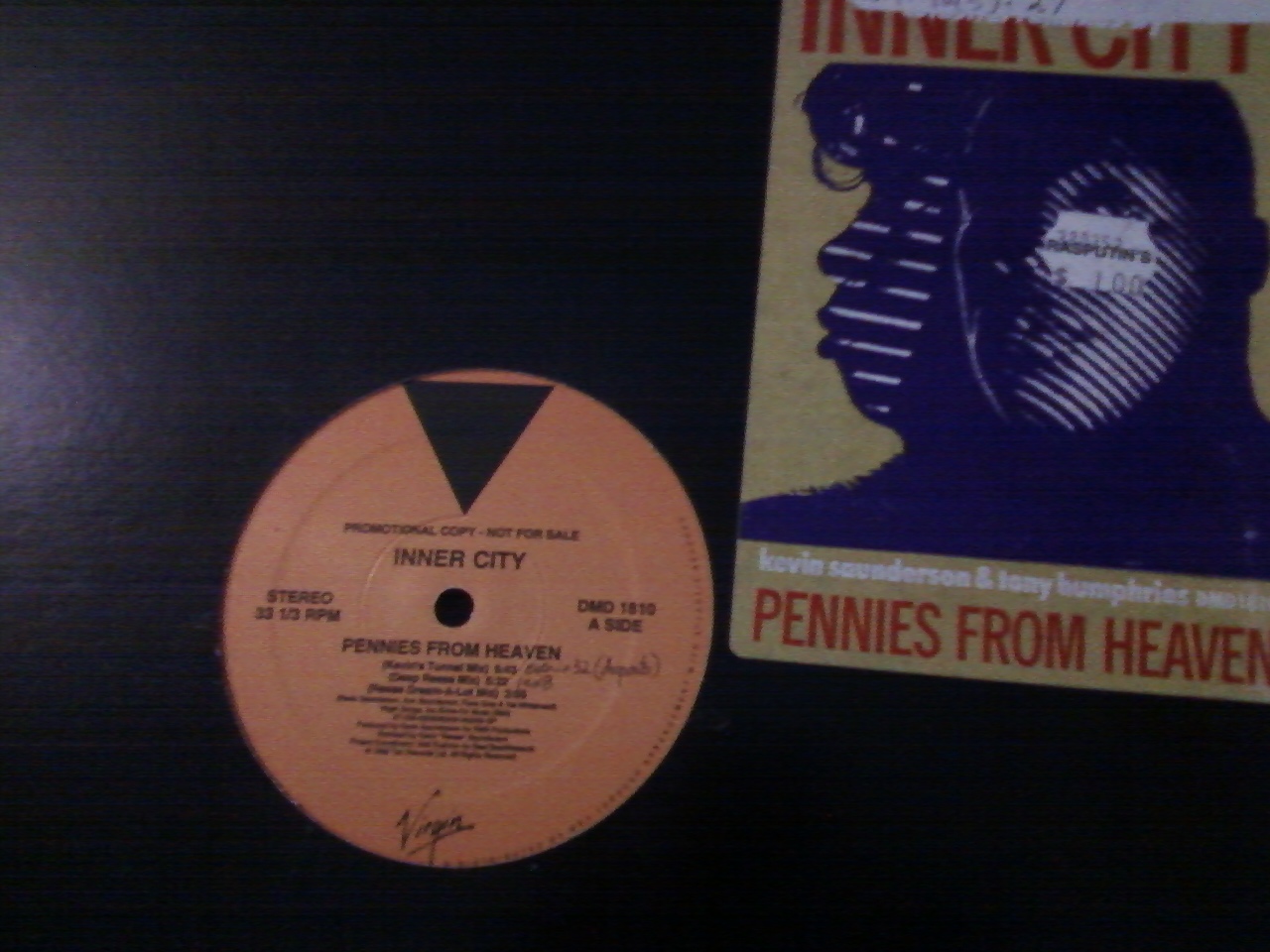 Inner City "Pennies From Heaven (Kevin's Tunnel Mix)" (1992)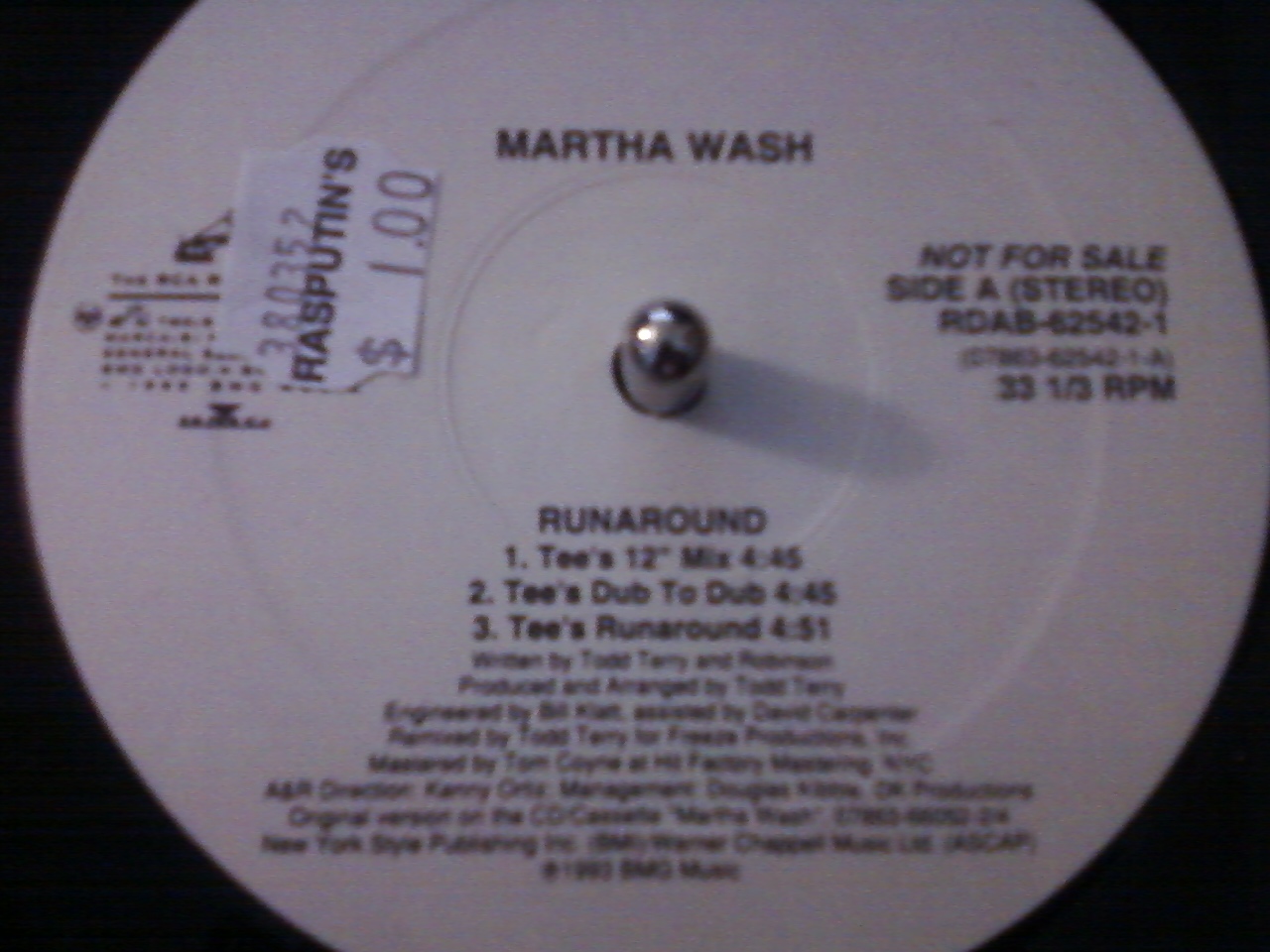 Martha Wash "Runaround (Tee's 12 Inch Mix)" (1993)
 Eastbound Expressway "Knock Me Senseless" (1986)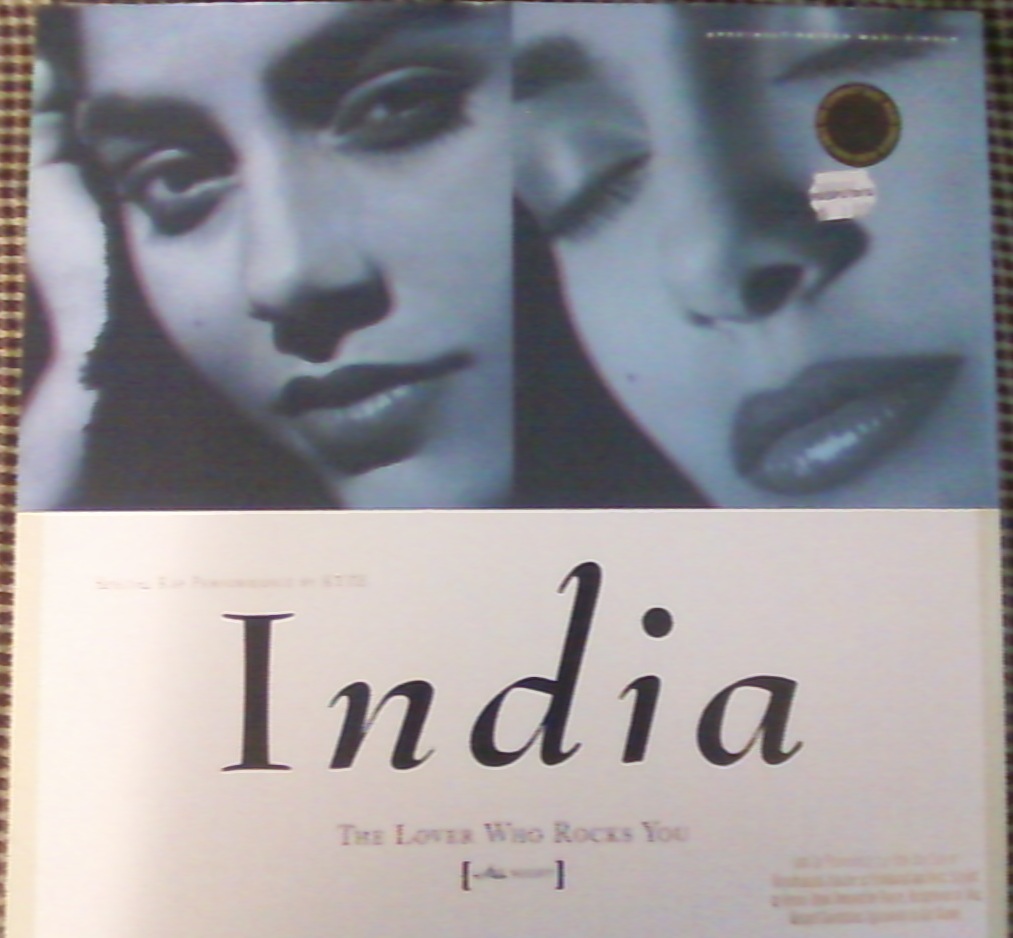 India "The Lover Who Rocks You" (1990)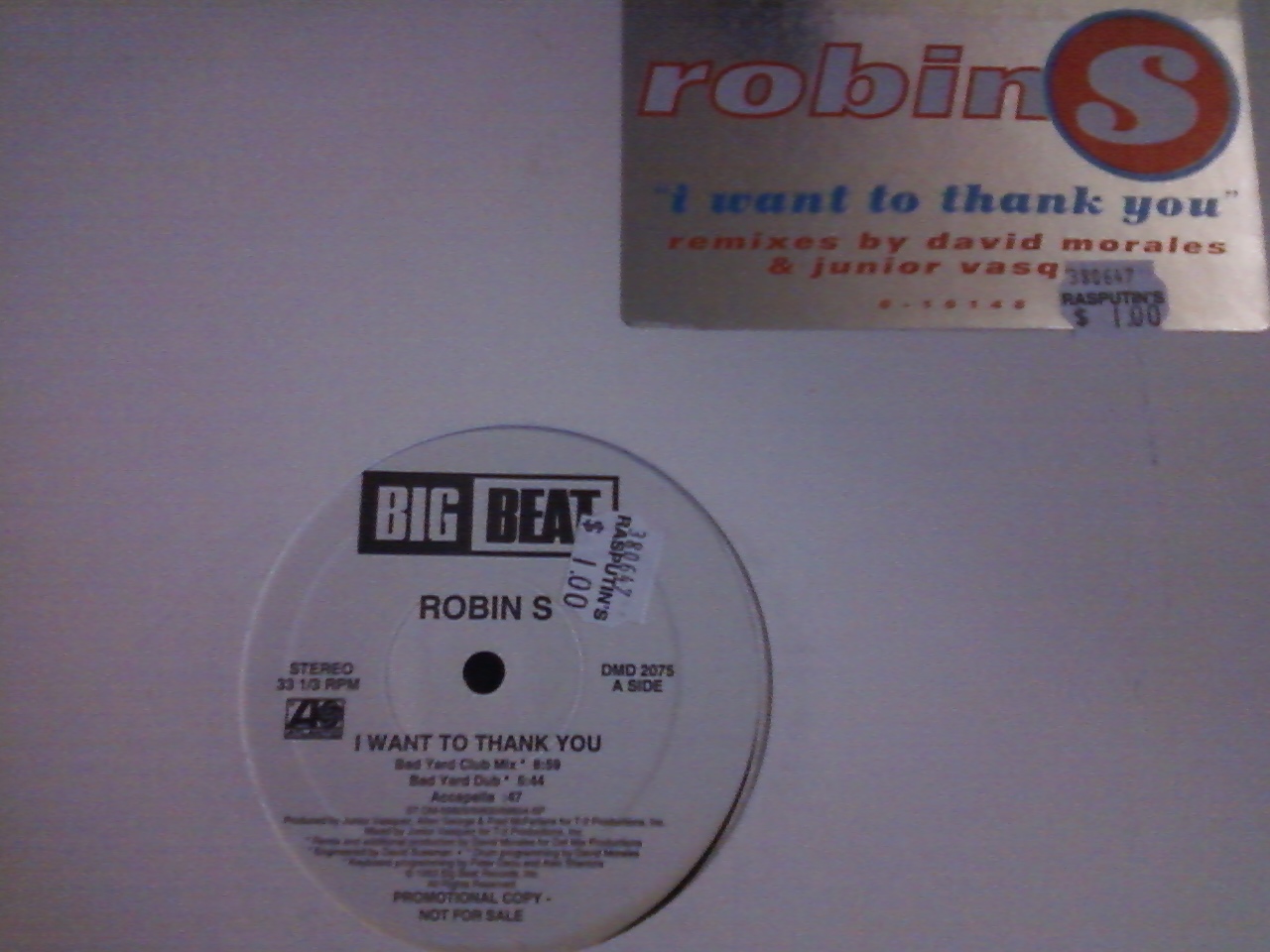 Robin S "I Want To Thank (Bad Yard Club Mix)" (1993)
Alicia Myers "I Want to Thank You" (1981)
Busta Rhymes ft. Q-Tip, Kanye West, Lil Wayne "Thank You"
– Robin S covered Alicia Myers' "I Want To Thank You" in 1993, giving the track a 90s house treatment. The Alicia Myers track has been sampled recently by Busta Rhymes on his track "Thank You" as well as a few times before by other artists.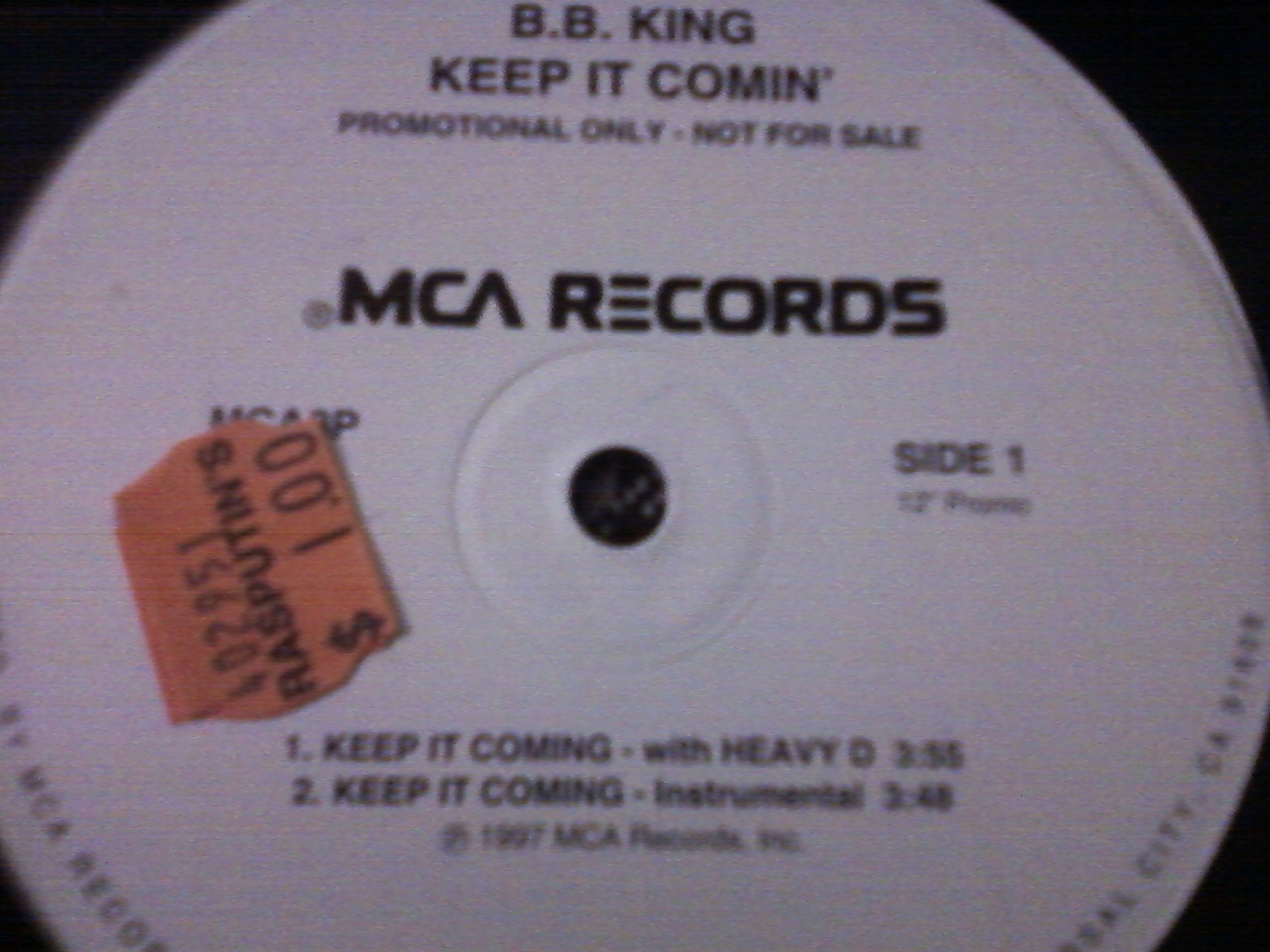 B.B. King ft Heavy D "Keep It Coming" (1997)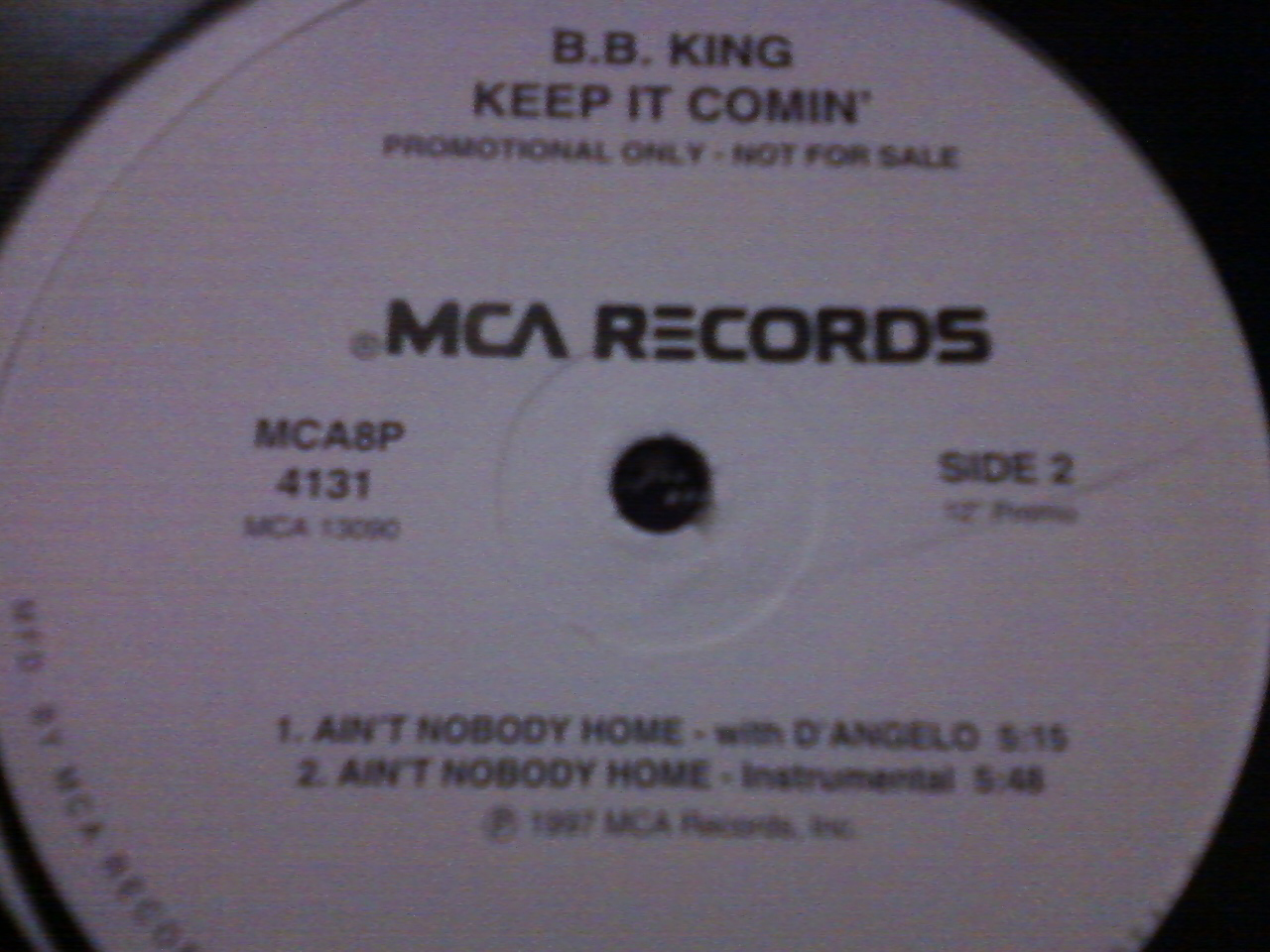 B.B. King ft D'Angelo "Ain't Nobody Home" (1997)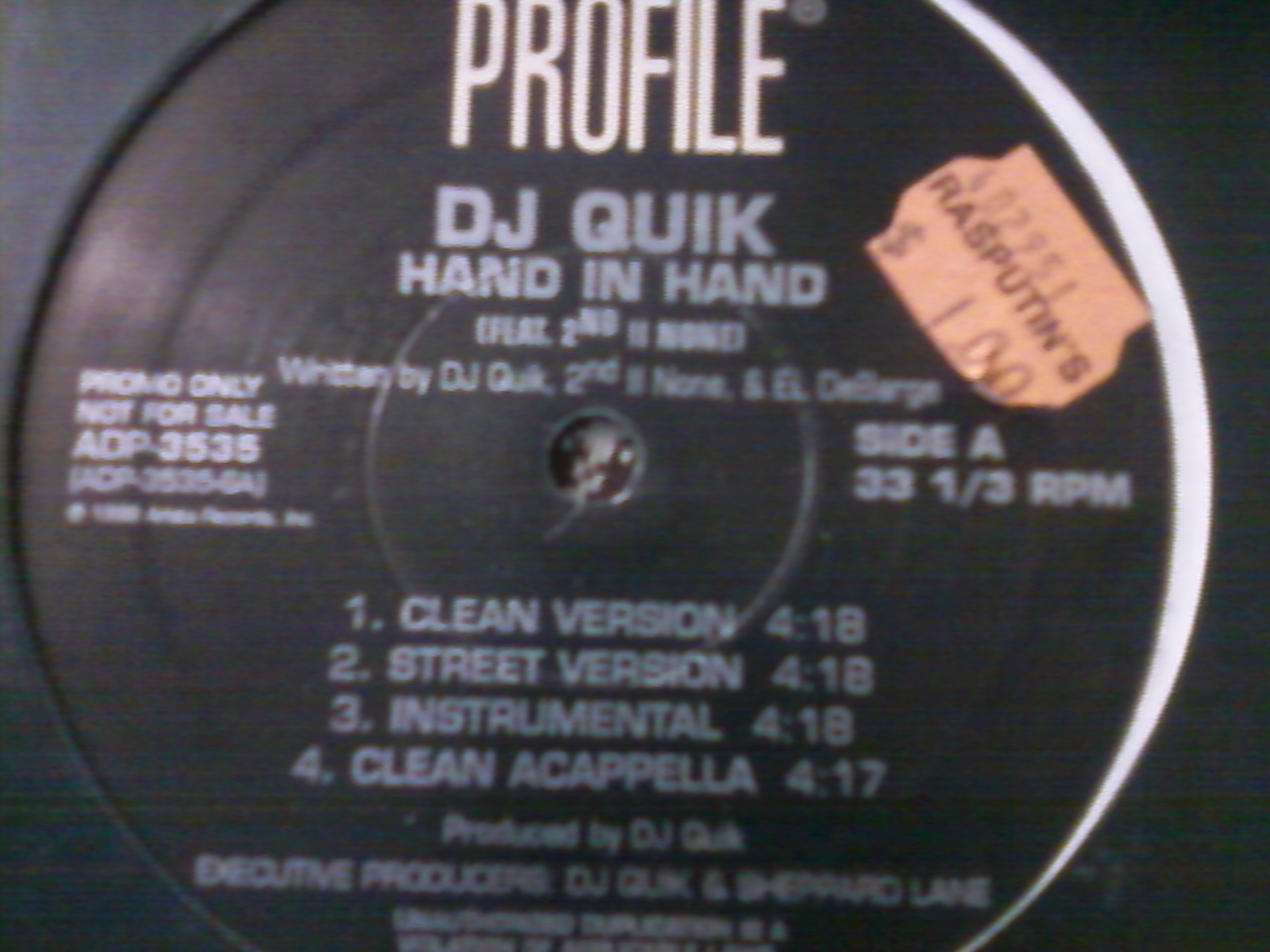 DJ Quik ft. 2nd II None & El Debarge "Hand In Hand" (1998)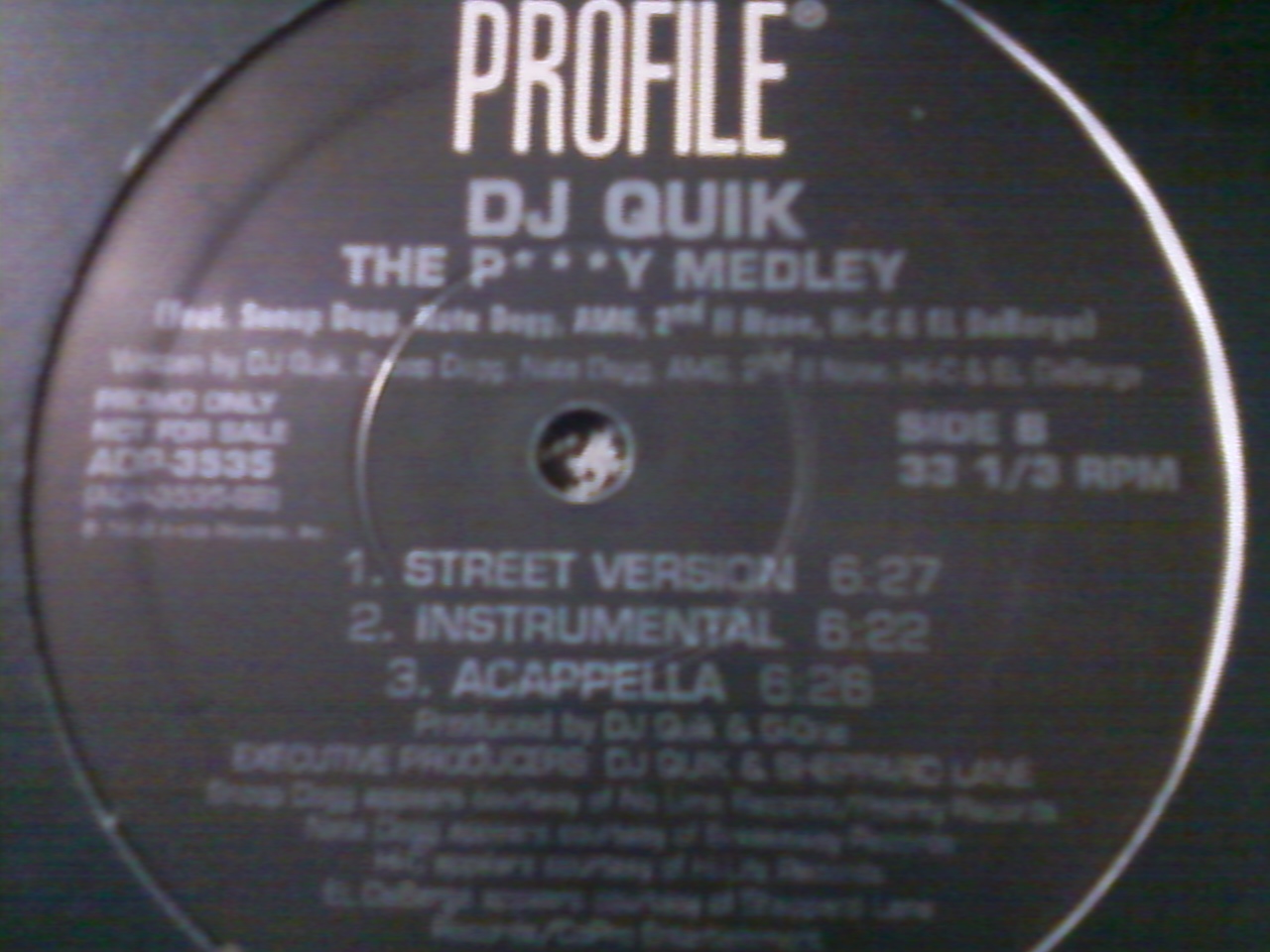 DJ Quick ft. Snoop Dogg, Nate Dogg, AMG, 2nd II None, Hi-C & El DeBarge "The P***y Medley" (1998)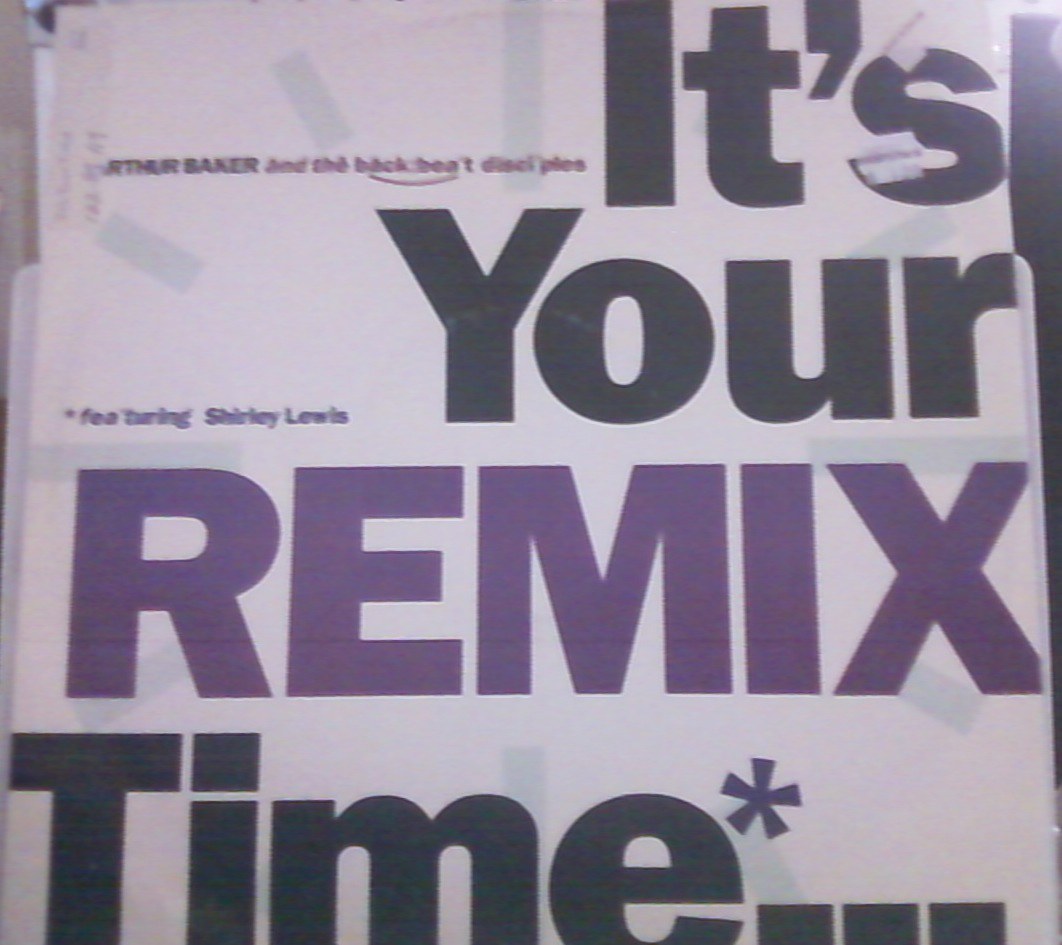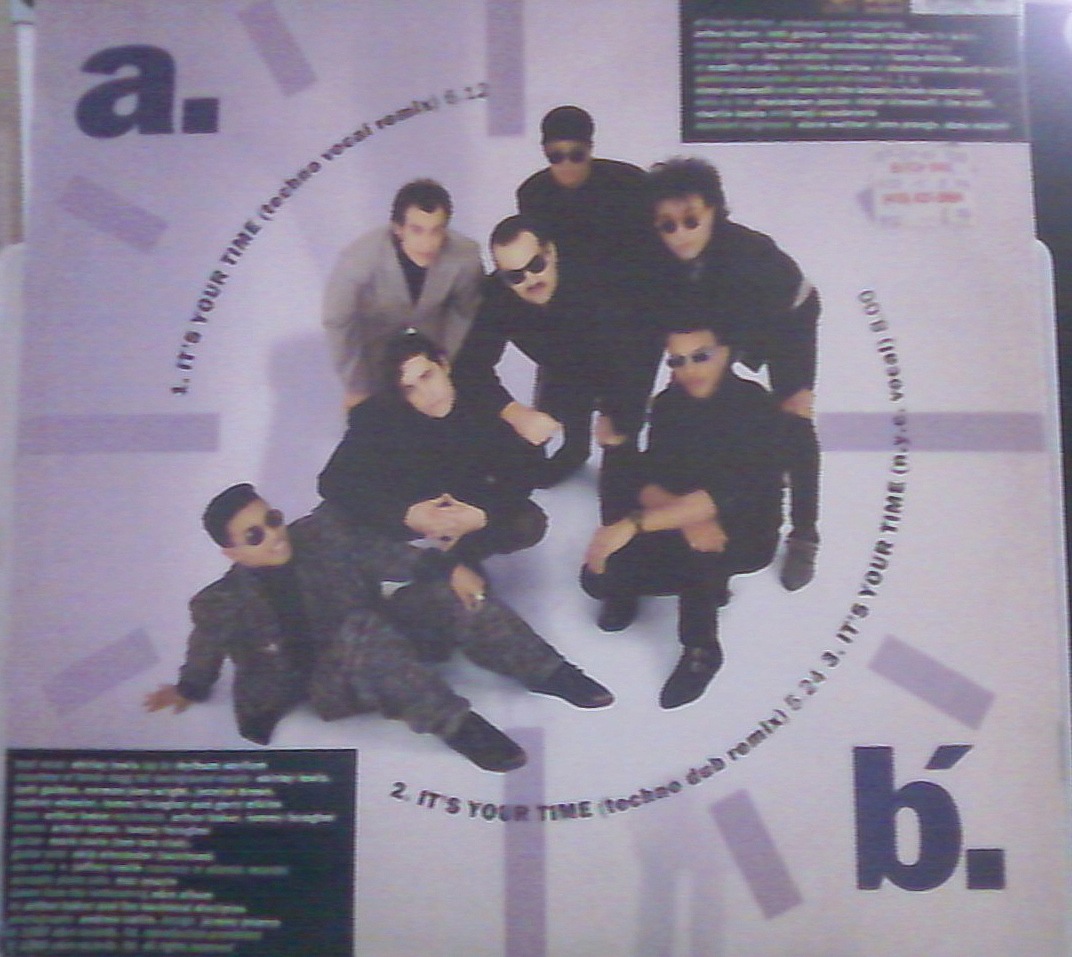 Arthur Baker and The Backbeat Disciples "It's Your Time (Techno Vocal Remix)" (1989)
Arthur Baker and The Backbeat Disciples ft. Shirley Lewis "It's Your Time" (1989)
Masters At Work ft India "I Get No Sleep" (1993)
https://www.youtube.com/watch?v=jYxZaLhNpTQ
Todd Edwards still gets goosebumps thinking about Masters At Work's "I Can't Get No Sleep". [Thump]
Gorgon City ft. Jennifer Hudson "Go All Night"
– Jennifer Hudson links up with UK's Gorgon City on the ill house track "Go All Night" which is off their upcoming album Sirens.
Willie Joe ft E-40 "I'm From The Bay Bruh"
– "I'm From The Bay Bruh" is a new bay area anthem from rapper Willie Joe featuring the Bay's ambassador E-40, whose album series Sharp On All 4 Corners (part 1 & 2) has been pushed back to a December 9th release.
Mato – Daft Punk's  Homework Dub
Mato "Around the World Dub" (Official Video)
– Mato is a cool dub cover/remix album of tracks from Daft Punk's 1997 debut album Homework by musician Thomas Blanchot.
Thomas Blanchot, 40 years old percussionist and drummer, started his production structure Mato Production in 2001, with which he collaborated and directed for many projects.

Composer, music publisher and producer of music for TV, advertising, films and records, he also began a career as reggae producer since 2006, under the name "MATO". Since then he's released music through various projects concepts, coming out through labels such as Makasound, EDR Records or Big Singles. In the meantime he developed a real trademark: taking over classics French, Hip-Hop, or Pop song, into roots Reggae-Dub new versions.

Besides since 2010, Mato's built a solid reputation thanks to his many remixes of Hip-Hop classics on Stix Records. It is therefore natural to find him back with a new attractive concept on the Favorite Recordings' sub-label: seasoning the notorious "Homework" by Daft Punk, with his special Reggae-Dub sauce.

Once again Mato achieves a brilliant rendition with this "Homework Dub", making almost dreadlocks grow on the French robots' heads! Using kick-effects, delays and roaring bass, he reinvents one of the most famous albums of electronic music, as if it was straight-out from Scientist, King Tubby or Mad Professor' studios in Jamaica.