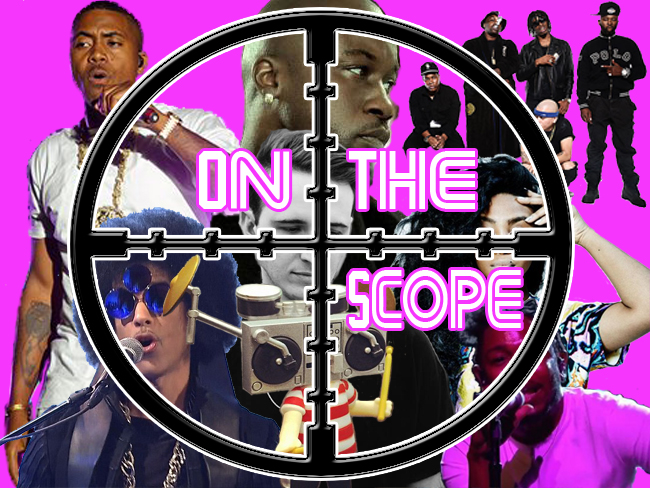 Havoc 13 Reloaded stream
– Havoc of Mobb Deep has just released 13 Reloaded a follow up to his third solo album 13. The few features on this album includes artist like Havoc 's other half Prodigy, Sheek Louch, Cormega, Ferg Brim, and Mysonne.
"This is my latest effort for the fans. Not many guest appearances, it's all about the production. It's an album for the fans of Havoc's sound."

– Via HNHH
SZA "Sobriety" (Prod. Thundercat)
– TDE's singer/songwriter SZA teams up with bassist/producer Thundercat on the new single "Sobriety" for a smooth bass, soulful electro R&B banger. Check it out!
Smoke DZA & RFC The Outsiders stream
– Harlem's Smoke DZA links up with his team RFC (Really Fucking Cool) consisting of Al Doe, NymLo, and Bluntsmoker for his second project of 2014 (the other being Dream.ZONE.Achieve) called The Outsiders. This project features lyrics and sounds the cover a wide range of sounds from old Dipset, the new NYC sound (New Era, ASAP Mob, Harry Fraud & etc), trap, wavy, and blunted beats.
Noisey+SONY – Nas spits "The World Is Yours" a cappella
Nas' 20th Anniversary of Illmatic Concert 2014 in Belgium
Prince's recent SNL performance of tracks "Clouds", "Marz", and "Another Love"
Kendrick Lamar performs "I" and  "Pay For It" on the recent airing of SNL
Mangchi "These Are My People"
– Mangchi (David Choe, Steve Lee, Money Mark and friends) has just release the music video to their track "These Are My People" from the Nega Mola/Ega Moya albums. Part of the footage was filmed at the Nov 2nd, 2014 DVDASA Wedding/Mangchi concert, if you look closely you can see me in it. – DJ Zobe
Featuring: Steve Lee, David Choe, Money Mark, Heather Leather, Dylan the Kid, DJ Denjahng, James Jean, Anne One, Charm Killings, Bobby Lee, Val, Critter, Bobby Trivia, Bill Poon, Khalyla, Jenna, Veruca James, DVDASAFam, Dakota Skye, Yhivi, Claire Robbins, Jodi Taylor, Mister Andersons, brokensketchbook, 69dama69, Sarah Shevon and 5 Cent

Lyrics:

The mothership approached.Breaking through the nexus,saw the saucer as it sloped.Andromeda my hope.Traveled many distances away from telescopes.They chose me.A contactee.Needed mongoloid to fuse a brand new breed.They'll extract my seed,I was the missing link…

Was chilling in the forest on a camping trip.Deep into my sleep,I saw the moon eclipse.It illumed my tent.A vacuum was sent.Beamed me up like Scotty,in a room with vent.

These are the people that I want to be with.(2x's)

Met their avatar with the light blue skin.Stepped into her chambers,had a big fat grin.Probed my scrotum.With her long thumb.Syringe sticking out,device that made me cum.My jizz shout out into a fluorescent cup.She looked into my eyes,and straight drank it up.Her stomach grew like a big fat balloon.Out of her vagina came a gray baboon.With elfling ears,and reptoid scales.Hair white like hail-don't even try to tail…

These are the people that I want to be with(2x's)

Humanoids will sell their own souls for a profit.Not modest.My peoples are so honest,with no wallets.Andromedans communicate with love on their minds.Humans are unkind they'll find some swine,to cook and dine.It's time to redefine,the problem with mankind.They'll pillage up the earth and serve,self,as their god.My council is my brethren on the road that is broad.Forget about facade-my squad is never flawed.Intelligence is passed through the grouping of the pods…

These are the people that I want to be with(2x's)

Directed by Paco Raterta
Mangchi Nega Mola LP/Eega Moya LP stream
RL Grime Void stream
– Electronic producer RL Grime has just released his debut album Void. This is album is a mixture of drums & bass heavy tracks RL Grimes known for with a sprinkle of some melodic and synth sounds for measure. Guest artist on this album include Boys Noise, Big Sean, Djemba Djemba, and How To Dress Well.
Pusha T "Lunch Money" (Produce by Kanye West)
– Pusha T links up with Kanye West on the new track "Lunch Money", an electronic beat with Pusha T dropping bars on top of it.  Is this going to be on an upcoming Pusha T or Kanye's project?
FUNG BROTHERS: Asian Guys Talk About Asian Rappers w/ MC Jin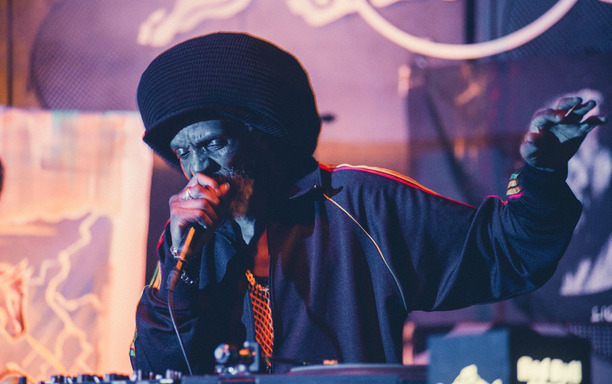 RBMA Radio – Jah Shaka Live at Tokyo In Dub (Part 1 & 2)
London's sound system legend and spiritual bass master Jah Shaka preaches his sermon with one turntable and a microphone. Live in Tokyo.

You've likely never seen a man control a crowd in the same way with just one turntable and a microphone – put simply, Jah Shaka is a sound system legend. Jah was born in Jamaica, but migrated to England as a youth during the mid-'50s. He settled in southeast London, began playing music in a school band in the early '60s, and was soon associated with local sound system Freddie Cloudburst. Shaka eventually formed his own sound system during the '70s, and his Commandments Of Dub series defined a new sound in dub history, stripping back classic reggae elements and throwing in synths and Shaka's trademark Synare siren, for a new style of psychedelic spiritual bass. Add Shaka's sanctified vocals on top, and that's the essence of the sermon that Jah Shaka's been preaching since day one.

– Via RBMA Radio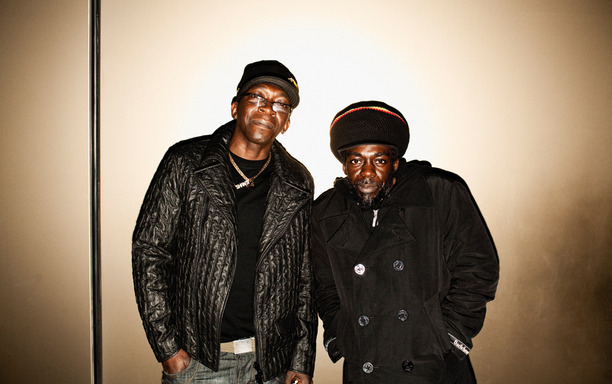 RBMA Radio – Fireside Chat – Aba Shanti-I
Roots, rockers, reggae! London's top sound Aba Shanti-I with the cultural notes and some stepper's delight. Wisdom by the pound!

When they were mere pups, Aba and his brothers were introduced to the roots and culture by their father Alan who ran a sound system. It didn't take long until Aba was traveling up and down the country chatting his conscious lyrics over heavy dub plate mixes to anyone who would listen. Along with Samari as well as his brothers Blood Shanti and Shanti Roots, Aba Shanti-I released the first single Tear Down Babylon under the moniker Aba Shanti-I And The Shanti-Ites, followed by Zulu Warrior in 1994. Impressed by their success they decided to form the record company with a vibe – Falasha Recordings. Releases on the label included Aba's The Wrath Of Jah or Blood's Pure Spirit. Their yearly Notting Hill Carnival session at South Row and East Row is easily one of the most spiritual experiences one could treat himself to, influencing generations of bass heads from Jazzie B to DMZ.

– Via RBMA Radio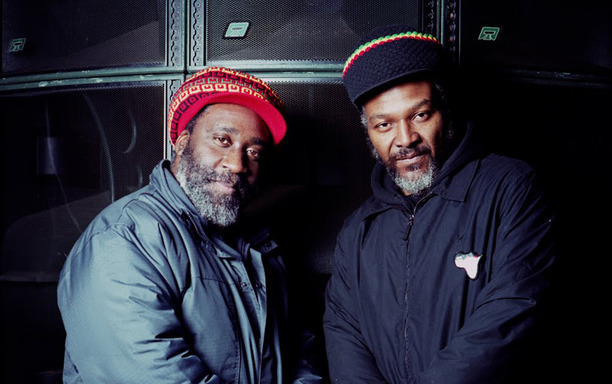 RBMA Radio – Channel One Sound System – Roots & Culture
Channel One with some roots and culture across the airwaves. A special strictly vinyl selection featuring Ras Kayleb on the mic. Rastafari!

2009 saw Channel One celebrating 30 years on the road as one of London's heaviest hitting roots reggae sounds. Selector Mikey Dread and his brother Trevor grew up around sound systems. Their father, who had run a sound in Jamaica and then Britain in the 1950s and 1960s, passed the mantle of sound to them. Mikey and Trevor began selecting at parties in London in the 1970s and started to build their reputation as a sound. In the past decades they have emerged as one of the UK's leading dub reggae sound systems, pushing a positive message of unity and strength, roots and culture through Rastafari. Having recently played Notting Hill Carnival for over 25 consecutive years, the sound also plays all over the UK, France, Italy, Norway, Turkey and Croatia. Channel One continue to stay true to the roots of dub, but are also open to the genre's modern descendents.

– Via RBMA Radio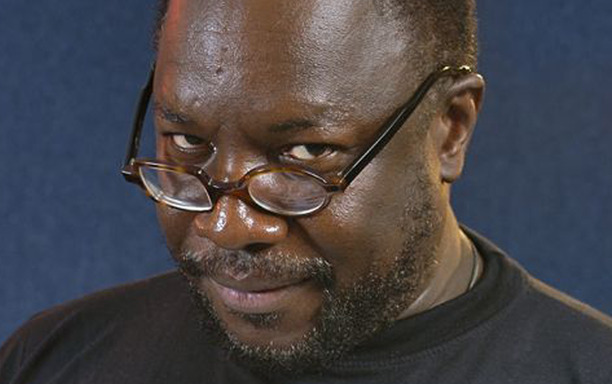 RBMA Radio – Fireside Chat – Mad Professor
Mad? Maybe! Nutty? No! UK's reggae legend Mad Professor in the chat. Dub be good to you.

Having met the man in his purpose-built south London studio, RBMA Radio can assure you that Neil Fraser aka Mad Professor is one of the sanest record producers we have ever met! In fact, the name Mad Professor was first given to him by friends at school, who were amazed by the electronic experiments he carried out as a youth. Having built a radio and telephone system by the age of 10, it was no surprise then that his interest in electronics along with a love of Motown, Philadelphia International, Treasure Isle and music of all types led Neil into the world of music. Famed for his collaborative album with Massive Attack, the Mad Professor has had a long and varied career in production. Whether he is working with reggae legends such as Lee Perry and U-Roy, producing for punk bands like The Ruts or pushing his own Dub-Me Crazy collections, the Mad Professor brings a fresh angle to whatever music he is making.

– Via RBMA Radio
RBMA Radio – Fat Freddy's Drop Live at Tokyo In Dub
Live from Tokyo: New Zealand's finest Fat Freddy's Drop take their kiwi soul, jazzy dub and rootsy funk to Japan for the first time.

From the underground to the higher ground, Fat Freddy's Drop is an unstoppable hi-tek soul monster doing it for the love of music. First and foremost a live collective, no two Freddy's gigs are ever the same. The hypnotic live jam is the essence for Freddy's hybrid of dub and reggae, soul, funk and hip hop, marinated in jazz and served on Island Time. Established in 1999, Freddy's watershed year was 2005 when the bros dropped their debut full-length album Based On A True Story, re-writing musical history at home and unleashing Freddy's slow burning voodoo worldwide. In late 2008, following three solid years of songs being road-tested in tours across the seven seas and some intense studio lockdown, Fat Freddy's Drop were ready to pull the catch and release their next works. Their second album Dr Boondigga & The Big BW finally saw the light in 2009, followed by a live release in 2010. And while their international profile has slowly but steadily been rising, they have lost none of their independent spirit, still doing things very much at their own pace.

– Via RBMA Radio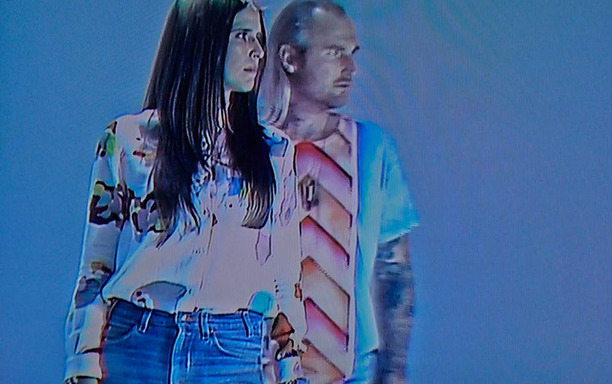 RBMA Radio – Fireside Chat – Peaking Lights 
Husband and wife duo Peaking Lights have created their very own sonic universe: dub-ridden, acid soaked, boogie down. Get familiar.

Peaking Lights are husband and wife duo Aaron Coyes and Indra Dunis. Since relocating from California's Bay Area to a barn house in rural Wisconsin, the pair have created their own distinctive sound using Aaron's home built synths, effects units and rhythm machines. Mixing elements of dub and psych rock with synth pop and cosmic disco, Peaking Lights produce songs that are sweetly smooth, yet abstract and haunting. In 2009 their debut album Imaginary Falcons appeared on the Night People label and quickly gained critical praise, but it was the follow-up 936 on Not Not Fun that really brought Peaking Lights into the red. Songs such as Hey Sparrow, All The Sun That Shines and Marshmellow Yellow mix lo-fi, dubbed out electronics with psychedelic melodies and punky female vocals – a truly fresh and unique sound. Taking their signature even further, the pair followed up with their Lucifer LP and its twin Lucifer In Dub, and explored even more dancehall boogie styles with their album Cosmic Logic, placing them in a timeless post-punk dub boogie melting pot somewhere between NYC and Nassau.

– Via RBMA Radio
Trina ft Tory Lanez "Fuck Love" 
Trina Tells The Story Behind "F*ck Love" & Opens Up About Her Personal Life on Sway In The Morning
The LOX Discuss New Projects & Favorite MCs on Sway in the Morning
Krazy Drayz (Das EFX) on his style being imitated by Migos, How he's staying relevant and Freestyles Live on Sway In The Morning
Das EFX "They Want EFX" (1992)
The Poets Of Rhythm Practice What You Preach (1993) stream
RBMA Tokyo 2014: Quarta330 Live Stream
RBMA Tokyo 2014: emufucka Live Stream
RBMA Tokyo 2014: N'gaho Ta'quia Live Stream
RBMA Tokyo 2014: YOSA Live Stream
RBMA Radio – A Tribute To Japanese Underground House
Arigato gozaimashita, Tokyo! RBMA's own Yannick Needs with a special tribute mix dedicated to the early years of Japanese underground house.

RBMA crew member Yannick pays homage to the underground house sound of Japan, covering the early years 1989 – 1993 as well as the following decade. Featuring a selection of tracks from pioneers like the Ecstasy Boys, Soichi Terada, Shinichiro Yokota, the influential Far East, BPM andMajor Force camps, and, of course, Frankie Knuckles' long-time production partner and house legendSatoshi Tomiie. A veteran on the German DJ circuit for more than two decades, Yannick has been knuckle-deep in crates since his residencies in the 90s at landmark Frankfurt clubs like XS, Omen, and Robert Johnson. He served as editor-in-chief at Groove magazine, co-founded the production team and label Needs, and remixed the likes of François K and Ennio Morricone. Yannick also co-runs Germany's best outdoor summer party, LAZY, and steers the good ship RBMA Radio.

– Via RBMA Radio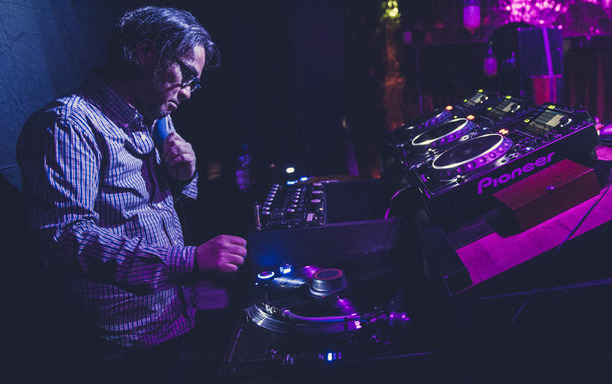 RBMA Radio – DJ Nori Live at No Sleep Til Zanzibar
Japan's dance music godfather and 'King of Disco' DJ Nori throws down a set of African grooves and uplifting proto disco. Live in Tokyo.

A DJ for more than 30 years, Nori lived in NYC during the height of the city's club scene. While deejaying at a Japanese restaurant, Nori spent his spare time at places like the Paradise Garage and befriended people like Larry Levan, Danny Krivit, Timmy Regisford, and Louie Vega. 1989 saw him moving back back to his home country, playing at Tokyo's legendary Club Gold and inviting his friends from NYC over. Deserving his status as Japan's dance music godfather, Nori created numerous legendary club nights, played all across the world and with every house and disco authority you can imagine, as well as releasing some premium productions on Flower Records.

– Via RBMA Radio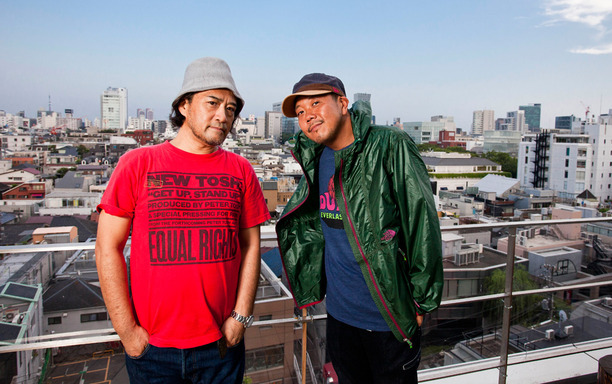 RBMA Radio – DJ Nori & DJ Muro Live at Captain Vinyl
Japanese club music icons DJ Nori and DJ Muro go back to back. A special 7" only set, captured live at Captain Vinyl in Fukuoka.

A DJ for more than 30 years, Nori lived in NYC during the height of the city's club scene. While deejaying at a Japanese restaurant, Nori spent his spare time at places like the Paradise Garage and befriended people like Larry Levan, Danny Krivit, Timmy Regisford, and Louie Vega. 1989 saw him moving back back to his home country, playing at Tokyo's legendary Club Gold and inviting his friends from NYC over. It's only fitting that the King of Disco teams up with the King of Digging DJ Muro for this special night. As a member of DJ Krush's Krush Posse, Muro first hit the scene in the late 80s when hip hop was still just a blip on the Japanese public's consciousness. But his groundbreaking 'King Of Diggin' mixtape series took the beat digger world by storm in the 90s and his work with Japanese hitmakers Nitro Microphone Underground has kept him buzzing in the homeland. In the time between he's put in work collaborating with stateside favourite stars likeDiamond D, Freddie Foxx and O.C., and esteemed imprints like Blue Note and Stones Throw.

– Via RBMA Radio