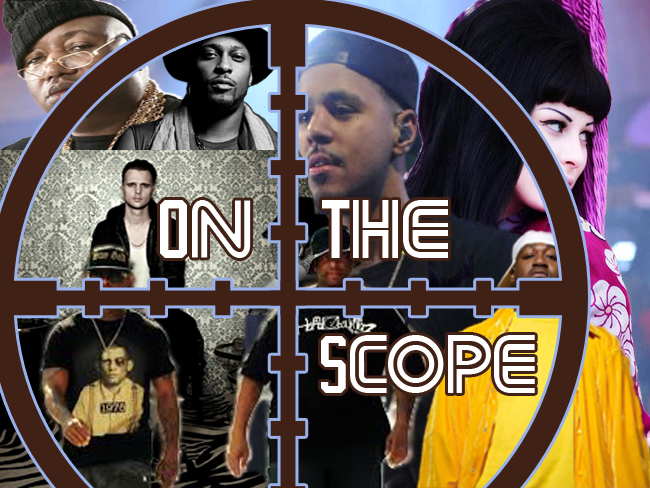 On this edition of "On The Scope" 12-13-2014 we have newly released albums from J Cole's 2014 Forest Hills Drive, Ghostface Killah's 36 Seasons, the self-titled collaborative project PRhyme by the super duo DJ Premier & Rocye da 5'9, E-40's Sharp On All 4  Corners 1 & 2, electronic/alt R&B artist JMSN's second studio album JMSN (Blue Album), Jack White's Third Man Records artist Olivia Jean's solo debut Bathtub Love Killings, as well as some DJ mixes by Ben UFO, DJ Mike Rizzy, Run The Jewels 2 & MC Jin videos, new D'Angleo track from his upcoming album Black Messiah, a bunch of new RBMA Tokyo 2014 lectures and some RBMA Fireside Chat interviews of new and older artists.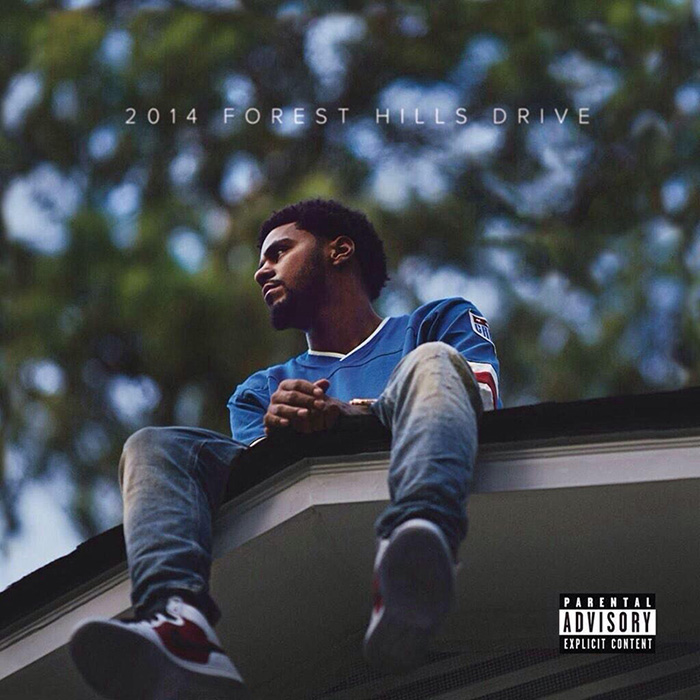 J Cole 2014 Forest Hill Drive stream
J. Cole "Intro" 
J. Cole "Apparently"
J. Cole performs single "Be Free" on the Late Show with David Letterman 
https://www.youtube.com/watch?v=_0LNMviSTTg
NPR Microphone Check – J. Cole: 'Ain't Enough Of Us Trying' [Ali Shaheed Muhammad & Frannie Kelley]
Ghostface Killah 36 Seasons stream
Ghostface Killah feat. Kandace Springs "Love Don't Live Here No More" [Official Video Trailer]
See Ghostface Killah's 36 Seasons Redone As a Comic [Matt Giles]
PRhyme (DJ Premier & Royce da 5'9) PRhyme stream
PRhyme (DJ Premier & Royce Da 5'9") "PRhyme"
PRhyme (DJ Premier & Royce Da 5'9") "Courtesy"
PRhyme Discuss Working with Jay Electronica, Sampling Adrian Young & Spit a Live Acapella Freestyle on Sway In The Morning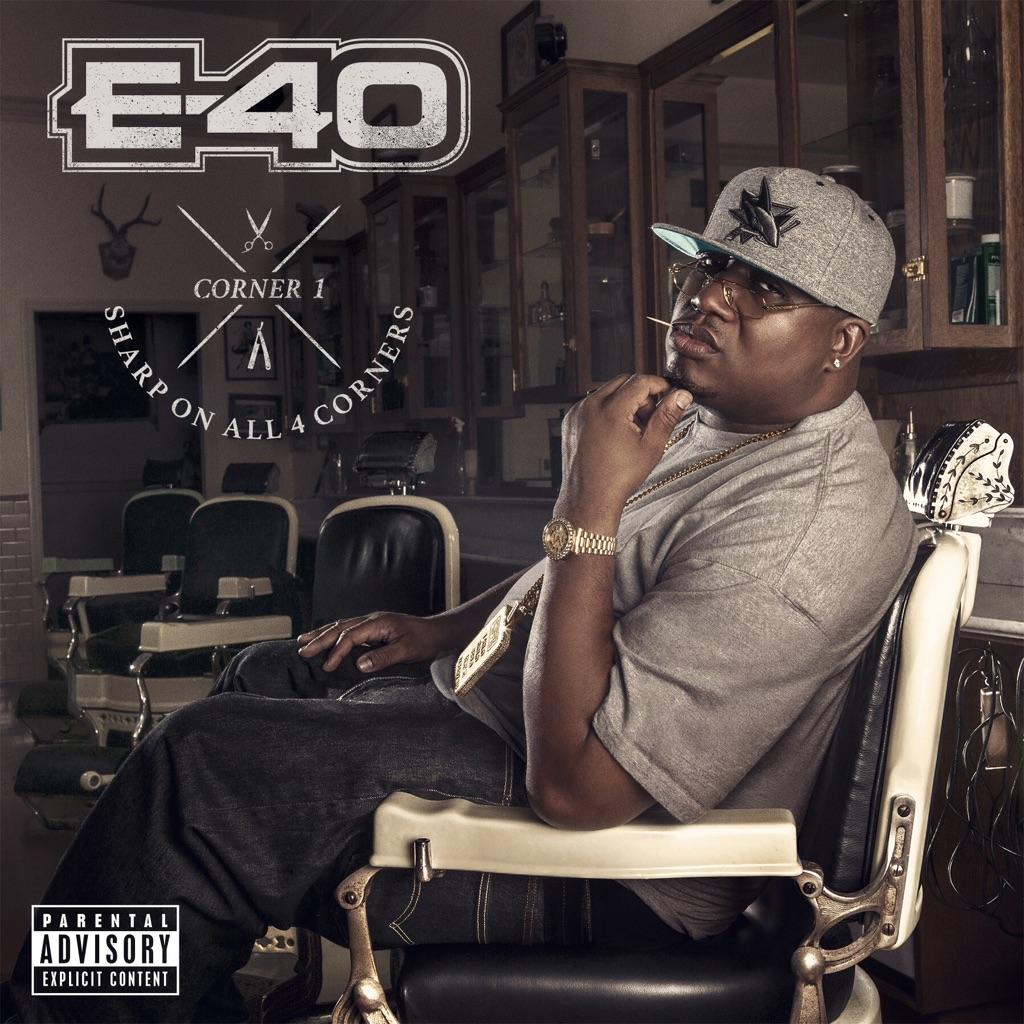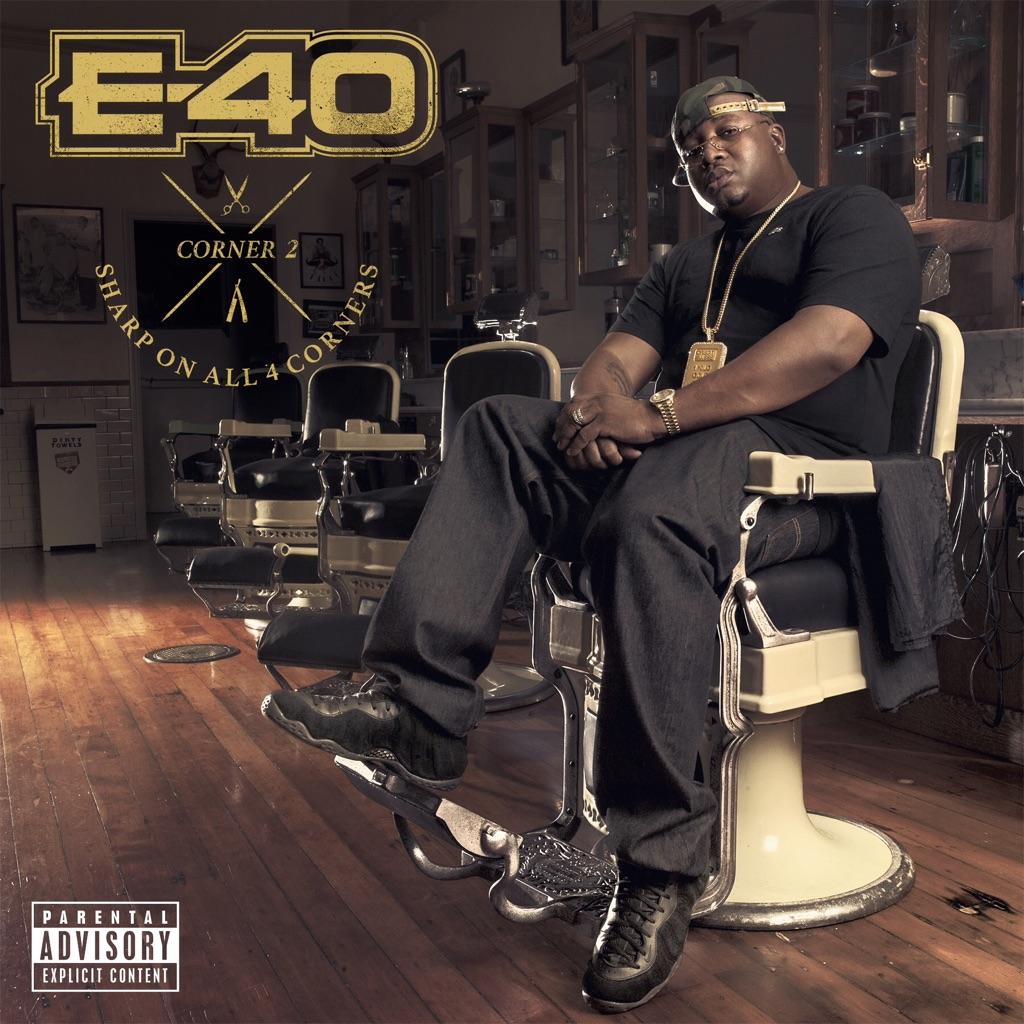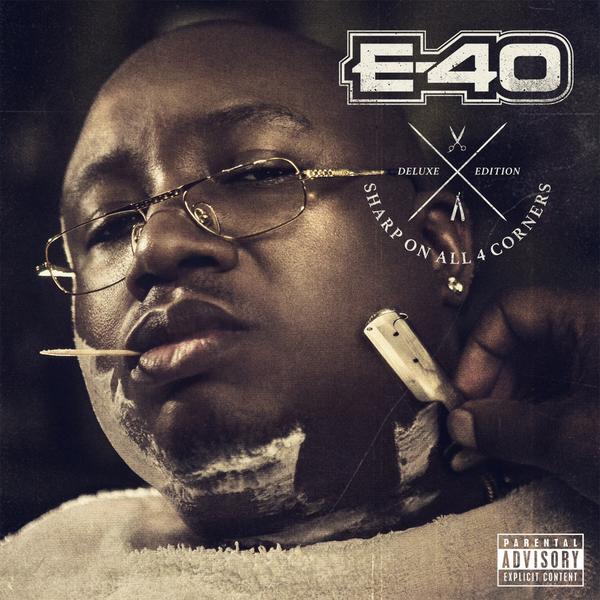 E-40 Sharp On All 4 Corners 1 & 2 Deluxe stream
JMSN (Blue Album) stream
JMSN Blue Album Music Videos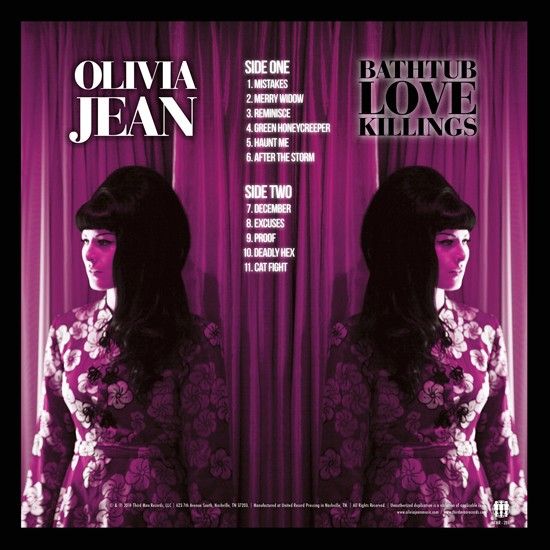 Oliva Jean Bathtub Love Killings stream
Olivia Jean "Merry Widow"
Olivia Jean "Reminisce"
TMR – Olivia Jean: Bathtub Love Killings Profile
Olivia Jean Interview [S3, Ep 3] – All Purpose Show (Scion AV) with Prince Paul
Olivia Jean "Bathtub Love Killings" Interview [S3, Ep 5] – All Purpose Show (Scion AV) with Steve Lee of Mangchi/DVDASA
Jah Shaka (RBMA Tokyo 2014 Lecture)
As one of the original heroes of Rastafarian music culture, Jah Shaka's legendary dubs, spiritual message and chest-rattling soundsystems have come to symbolize a deeper meaning in sound. Coming from Jamaica to London in the late '50s, Jah Shaka's young life was embedded within the black British immigrant experience: families building their own soundsystems and throwing house parties as a way to escape the racism and poverty that met so many of them on arrival. Having toured the world to spread his message of love, tolerance and spirituality for over 40 years, the Shaka sound remains a truly special one.
Rashad Becker (RBMA Tokyo 2014 Lecture)
Around Berlin, Rashad Becker's name is synonymous with sonic brilliance — a mastering engineer at Basic Channel's Dubplates & Mastering studio. He put the finishing touches on over 1,200 of your favorite techno, dub, and house records. These days, he works out of his own Clunk studio in Kreuzberg, where he also created his compelling debut for the PAN label, Traditional Music of Notional Species Vol. 1. The record is a disorienting three-dimensional thrill ride inside Becker's mind, full of overlapping layers, links, and elastic audibles that stick and twist in your mind. Find out how (and why) Becker creates music this chewy and complex, and how you can mix, master, and manipulate your sounds to do the same.
Korg – Hiroaki Nishijima & Tatsuya Takahashi (RBMA Tokyo 2014 Lecture)
MS-1, Electribe, Triton, Wavestation, Kaoss Pad: Korg has put an indelible stamp on the synthesizer game since 1962, when the company was founded in Tokyo by a nightclub owner and an accordion player looking to build a better rhythm machine. Dig deeper into the physics behind the phenomenon with Hiroaki Nishijima, a longtime Korg engineer who developed the MS-20 three times (as an original, a plug-in, and a mini). Plus, Korg's young hotshot Tatsuya Takahashi explains more about the Volcas, the Monotron, and why we're all so damn crazy for analog.
Fatima Al Qadiri (RBMA Tokyo 2014 Lecture)
Senegal-born, Kuwait-raised, and New York City-residing visual artist and producer Fatima Al Qadiri pulls together a heady blend of personal and political geographies. As a child, she experienced the Gulf War first hand with the Iraqi invasion of Kuwait – a trauma that was furthered by her love for video games, and playing the Gulf War-glorifying Desert Strike video game barely two years after she saw her native Kuwait destroyed. Memory has become a crucial element to how she melts music down into her own hyper-digital, often beatless landscapes: her 2014 debut LP on Hyperdub, Asiatisch, presents a Western view of China through experimental grime productions. Listen in as she recounts her unique personal history and talks about how she re-frames seemingly disparate sounds and ideas.
Run The Jewels "Blockbuster Night Part 1"
Run The Jewels "Oh My Darling (Don't Cry)" (NSFW)
MC Jin ft. Hollis "Complicated"
– Shoutout to DJ Shortkut for sharing this dope Filipino Reggae track.
Ben UFO (Hessle Audio) – 90's Techy Jungle Mix – BBC Radio 1's Residency, BBC Radio 1 (28.03.2014)
Ben UFO joins Rockwell on the line and delivers this guest mix – an all-vinyl special packed with 90s Jungle and techy treats.
DJ Mike Rizzy – Soulquarian Soul (Tribute To D'Angelo) Mix
D'Angelo is without a doubt my favorite R&B artist of this generation. In every sense, the man is a true artist.  He's the total package.  I remember hearing an interview from the late great J Dilla and he was speaking about how he can play, but the way D'Angelo plays is just out of this world.

On a talent scale you wouldn't be far fetched to compare him to Stevie Wonder.  He's just that good.  If you watch his live performances you'll hear not just women but grown men just losing it to every chord he plays.  The music and the vibe he has is just packed with so much soul and feeling that it's almost unmatched in the genre.  The craziest part is that he hails from my home state of Virginia which makes me very proud.  He's been touring and working on his latest album last year but had to cancel shows due to health reasons unknown.  Which is what led me to making this tribute mix.  Hope the man is ok and will continue to bless us with his remarkable talent.

– Via DJ Mike Rizzy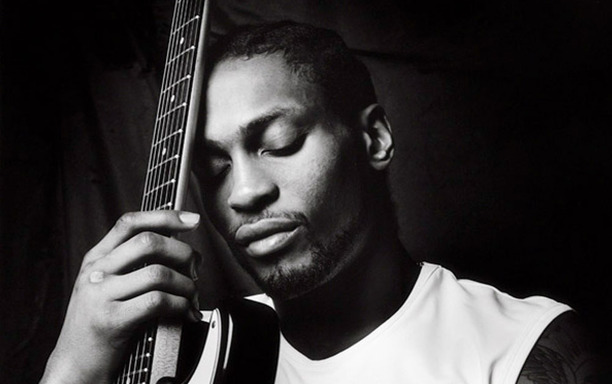 RBMA Radio – Fireside Chat – D'Angelo
The enigmatic soul legend gives us a rare glimpse into his life in music: his inspirations, aspirations and how he found his supreme sound.

D'Angelo revolutionized soul music like few others. As part of the Soulquarian movement, and friend and collaborator to Questlove, Lauryn Hill and Raphael Saadiq, D'Angelo continued the legacy ofMarvin Gaye and Prince, while fusing it with an off-kilter beat flourish akin to that of J Dilla. With his first album Brown Sugar, D laid the cornerstones of his take on modern r'n'b and slow jams: low slung, lazy, and hazy love songs that tipped a hat to everyone from Curtis Mayfield to Al Green, Sam Cooketo Jimi Hendrix, and Sly Stone to James Brown, all while maintaining his own raw, gospel-steeped sensuality. But it was his long-awaited follow-up Voodoo that cemented his reputation as an iconic artist, earning him many awards, including two Grammys, and multi-platinum sales across the board. D'Angelo has had his fingers over multiple classic albums, including LPs from Common, Slum Village,Q-Tip, BB King, Roy Hargrove, The Roots, Method Man: the list goes on. Renowned for going deeper into arrangements and song writing than almost anyone, D'Angelo has dedicated his life to the pursuit of the sweetest musical moments.
New D'angelo track "Sugah Daddy" from his upcoming highly anticipated Black Messiah album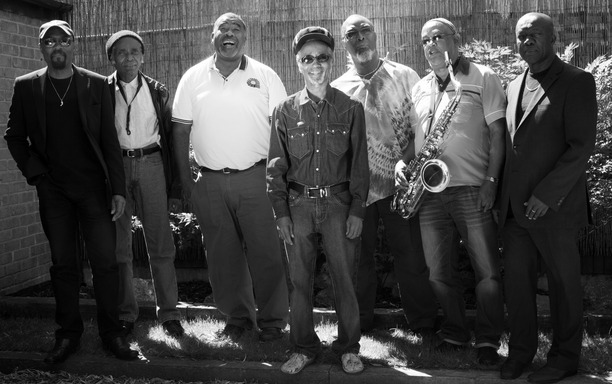 RBMA Radio – Fireside Chat – Cymande
Brit-funk pioneers Cymande revisit their enduring story: from forging their brand of soulful nyah-rock to inspiring hip hop and dance music.

Forming in 1971, Cymande were nine Caribbean-born, London-based musicians who pioneered their own blend of reggae and rastafarian rhythms with soul, funk, rock and jazz to create a sound they called 'nyah-rock'. Using the symbol of a dove to convey a message of togetherness in their music, Cymande's self-titled debut album immediately became a stone cold classic of the 70s. Their innovative grooves on tracks like Bra, Dove, and The Message touched the hearts and minds of inner-city youths across the UK and particularly the US. Throughout the 70s, Cymande toured America withAl Green, Ramsey Lewis, Kool & The Gang and Mandrill, and made history by becoming the first British band to perform at The Apollo Theatre in Harlem, as well as appearing on Soul Train. It's perhaps no surprise then that Cymande have also been much-sampled by the b-boy and house generations, donating their weighty spiritual funk to The Fugees, EPMD, De La Soul, and even The KLF. Testament to their enduring sound, Cymande reformed to record new material and tour once again, bringing some much-needed light and love to the music world.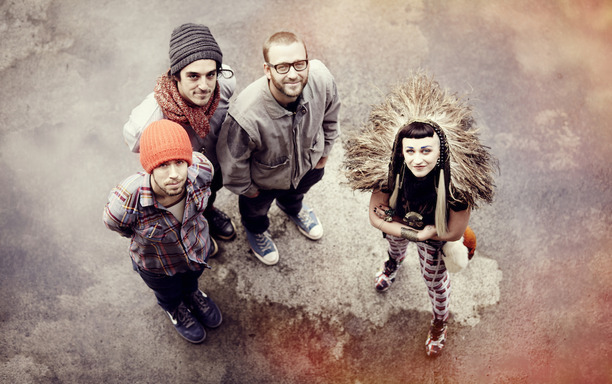 RBMA Radio – Fireside Chat – Hiatus Kaiyote
Melbourne's masters of esoteric future soul take us behind the music: from early home studios to Grammy nominations around the world.

Hailing from Melbourne, Australia, Hiatus Kaiyote are a four-piece consisting of singer and guitarist Nai Palm, bassist Paul Bender, Simon Mavin on keys and Perrin Moss holding it down on drums. Signed to Salaam Remi's Flying Buddha imprint, their self-produced debut LP Tawk Tomahawk has taken the world by storm, and awards have come in from all corners, including 'Best Breakthrough Artist' at Gilles Peterson's Worldwide Awards, and nods of respect from soul royalty like ?uestlove, Erykah Badu, Prince, and Pharrell. Their collaboration on a new version of Nakamarra with Q-Tipearned them a Grammy nomination for 'Best R'n'B Performance', making Australian history as the first band to be nominated in that category. The Kaiyote have arrived, arms open and happy to bring everyone along for whatever comes next.