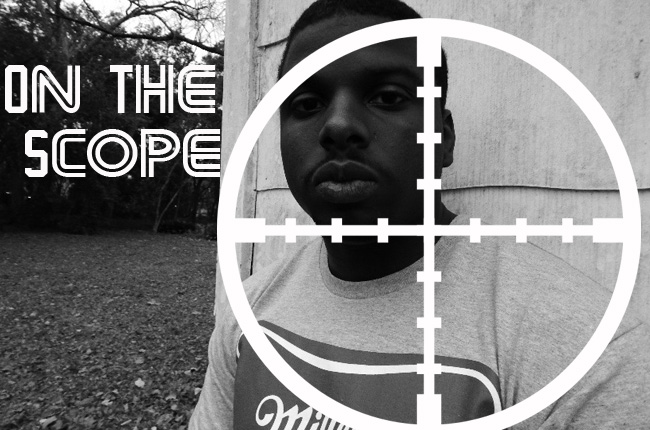 DJ Rashad – We On 1 (SBELLE001)
– This is the late DJ Rashad's We On 1 EP which had a vinyl release date of April 28th (two days after his passing on the 26th) and was slated for digital release on May 13th. On "Somethin 'Bout The Things U Do," which samples Chaka Khan's "I Feel For You," DJ Rashad teams up with another Chicago Juke/Footwork pioneer DJ Gant-Man. Definitely an EP to check out for the Juke/Footwork, House, EDM heads out there. Rest in Beats DJ Rashad! Gone too soon.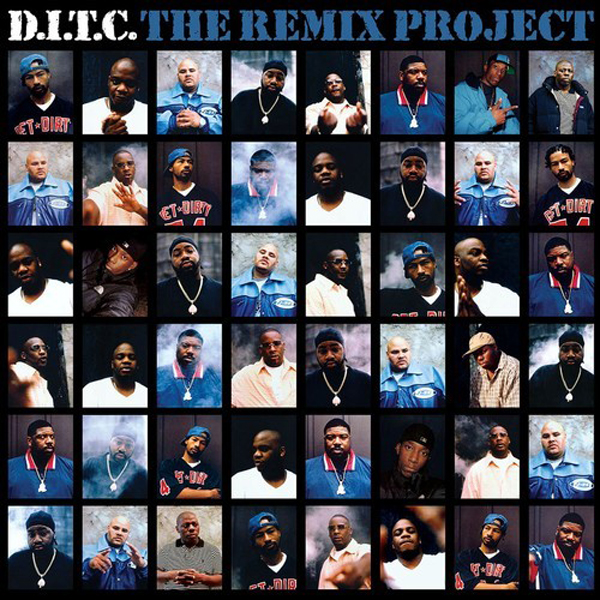 -90's heros and true school crew Digging In The Crates drops The Remix Project as a free download. Get it here. [Ego Trip]
Scrufizzer X Linden Jay – Just Cool Nuh [FREE DOWNLOAD]
Scrufizzer "Rap Rave" (2012)
Linden Jay feat. Ruby Wood "Break the Hold" (2013)
– New tune "Just Cool Nuh" from UK grime rapper Scrufizzer and UK producer, remixer, drummer Linden Jay. Bonus videos from Scrufizzer's tongue twisting "Rap Rave," and Linden Jay's House music, UK Garage tune "Break the Hold" featuring Ruby Wood.
Serengeti "Rib Tibs" (2014)
-Respect anybody trying to come different. With that said, rapper Serengeti takes it to a whole other level. In the video his alter ego Kenny Dennis is pissed off cause his favorite rip spot is closed. "You gotta be kidding me?"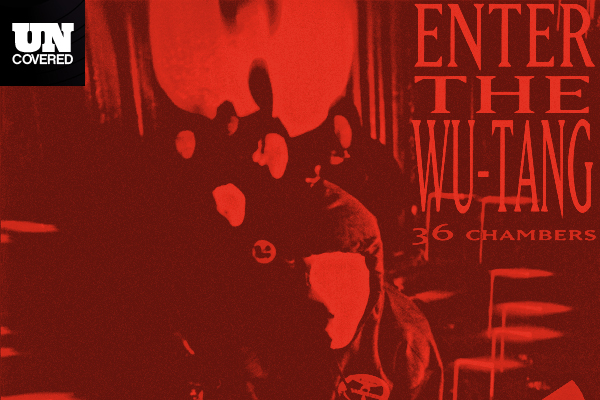 -Photographer Daniel Hastings breaks down the making of Wu-Tang's Enter the Wu-Tang Clan (36 Chambers) album cover. When talking about his first time seeing Wu live he starts off with, "…all of a sudden you seen a man standing [on stage] in the middle of their set, with a stocking mask [on his face], right? And he's just staring at them."  [Ego Trip]
The Art of Rap and UK Grime – Danny Brown x Mike Skinner – Back & Forth – Episode 10 – Part 3/4
– Danny Brown sits down with Mike Skinner of The Streets, big ups UK Grime, artists like JME,  and Scrufizzer.
Pete Rock "Good 4 Me"
-According to Grand Good, in regards to making this soul sampled beat, Pete Rock "just chopped it, added only a kick and just followed the beat pattern."
Iggy Azalea – Fancy (Explicit) ft. Charli XCX
– Australian rapper Iggy Azalea teams up with UK songstress Charlie XCX  for the track "Fancy". The music video is a homage to 90's teen flick Clueless.
X – The Houston Museum Of Natural Science – Album Stream 
X is a talented Houston rapper that lays it out bare. The Houston Museum of Natural Science is a suicide note. He's a kin to KRS-ONE and Jay Electronica, wondering homeless souls who weren't lost, but found themselves in the darkest corners of self-discovery. Read about his story at Potholes in My Blog.
Flying Lotus "Phantasm" (ft. Laura Darlington)
-Flying Lotus just released a video for "Phantasm" (ft. Laura Darlington) off his latest effort, Until The Quiet Comes. In the video a creature of light wrapped in black cloth gets unravelled by a shaggy dog with human hands.
Say Lou Lou – Everything We Touch (Official Video)
– "Everything We Touch" is a new single from Australian-Swedish dream pop twin sisters duo. Lovely tune.
-Badbadnotgood is a live three man instrumentation group out of Toronto, Canada. They've been on constant rotation in my house and headphones for a minute. The track above "Can't Leave The Night" is off their recently released third album, III.
Michael Jackson "Love Never Felt So Good"
– 2nd version of the new Michael Jackson single off the upcoming release, the posthumous album Xscape, without Justin Timberlake. Produced by John McClain and Paul Anka, this version emphasizes violins, piano, claps, and a symphonic bridge.
Sia "Chandelier"
– Australian singer, songwriter Sia's newest track "Chandelier" receives a music video, which has a Flashdance (1983) theme to it.
Ariana Grande featuring Iggy Azalea "Problem" (Lyric Video)
– New uptempo R&B banger "Problem" from singer Ariana Grande featuring Australian rapper Iggy Azalea. The horns on the beat reminds me of Jennifer Lopez's "Get Right" (2005) and feel of drumming reminds me of Amerie's "1 Thing" (2005), that Rich Harrison production, but it's actually produced by Shellback and Max Martin.
Jennifer Lopez "Get Right"
Amerie "1 Thing"
Adrian Marcel featuring Sage The Gemini "2 AM" (lyric video)
– A SF Bay Area club R&B/Rap banger, from singer Adrian Marcel and HBK gang's "Red Nose" and "Yiking" ambassador Sage The Gemini. 2AM or close to closing time for a party is the right time for this tune to come on.
Adrian Marcel "Timeless"
– Another single from the Bay Area R&B singer Adrian Marcel "Timeless" (2013)
Mali Music "Beautiful"
– Gospel singer Mali Music makes a transition to secular music with this R&B ballad "Beautiful". Another music video with Flashdance (1983) theme.
Mila J "Smoke, Drink, Break-Up" (Explicit)
– Singer Jhene Aiko's older sister, Mila J has new R&B track "Smoke, Drink, Break-Up". The track is reminiscent of Aaliyah/Timbaland cira 2001 production style. Rapper/Singer Ty Dolla Sign makes a cameo in the video.
Rochelle Jordan "Follow Me"
– "Follow Me" is another Aaliyah-esque newer R&B song from singer Rochelle Jordan. This one has a more modern Trap R&B production style, with Rochelle's retro 90's R&B sounding vocal inflections.
Dâm-Funk "Finally Done Wit' It" [Unreleased]
– New unreleased track from modern funk ambassador Dâm-Funk's soundcloud. Feel that funk Yo!
People Under The Stairs – 12 Step Program LP- Commercial 
People Under The Stairs "1 Up Til Sun Up"
People Under The Stairs' 12 Step Program Spotify Stream
– New album from LA's Hip-Hop group People Under The Stairs called 12 Step Program. Album out on iTunes.  For 2x LP Vinyl/CD/Cassette copies, and tour dates head over to PieceLock 70.
Trim "Vending Machine"
– UK Grime MC Trim's new track and music video to go along with called "Vending Machine". Trim's profile piece by Noisey.
Kina Granis "Dear River"
– Acoustic Pop artist Kina Grannis' new single "Dear River" off the recently released album Elements. She recently did a reddit AMA. Elements is available on iTunes. For the Vinyl/CD copy and other merch head to her website.
Baths: NPR Music Tiny Desk Concert
– This is LA electronic musician Baths' performance on NPR Music Tiny Desk show from 2013. Baths recently did a Reddit AMA at /r/futurebeats.