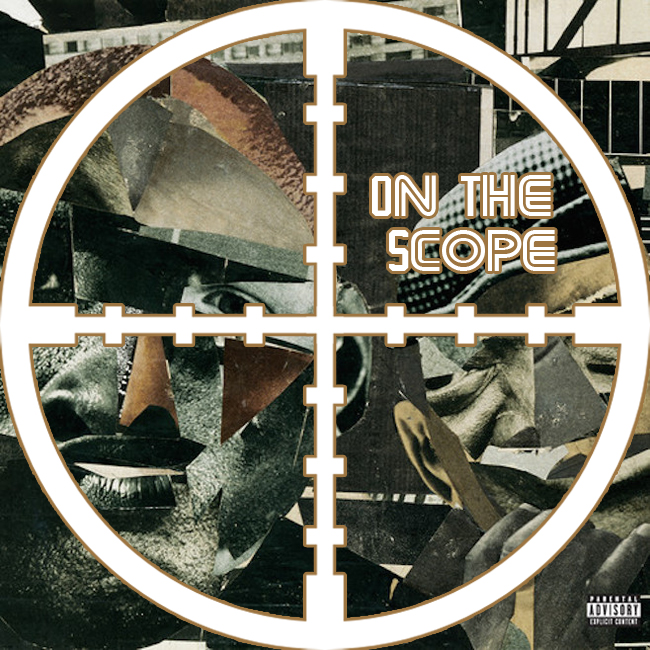 – The Roots recently released another concept album And Then You Shoot Your Cousin following the previous concept album 2011's Undun. The concept of this new album is made up of characters, stories, satirical commentary on violence in Hip-Hop and American society in general. In an interview with Sway, Questlove and Black Thought reveal the name of the album And Then You Shoot Cousin was inspired by a line from a KRS One song.
MC's more worried about their financial backin'
Steady packin a gat as if something's gonna happen
But it doesn't, they wind up shootin they cousin, they buggin'

KRS One "Step Into a World (Rappers Delight)"
In the interview with Sway, Black thought explains the message of And Then You Shoot Your Cousin:
So it's about the irony in that. After all we been through, so many movements, so many generations have come and gone. So many people have kind of fought and died for the freedoms you have and for you to make the choices that you do, and that we do, and we make such bad decisions. You worried about the man with the boot on your neck, and it's not even about the man, it boils down to people who perpetrate these acts of violence, it's never stranger, it goes down like that, it be your cousin. It's really about that; it's giving a voice to the voiceless. It's like Amir was talking about earlier, the have-nots. All that's perpetuate in Hip-Hop is the haves, it's winner takes all, everybody got enough money to make it rain, dripping in jewelry. That's not what a majority of us are dealing with, so these characters that we've created on this record are kind of giving voice to the voiceless in that sense. It's more reality.
The themes and messages of And Then You Shoot Your Cousin echo the critiques from Questlove of black cultural products in the 21st century, which he wrote in a four-part essay beginning with When the People Cheer: How Hip-Hop Failed Black America (notice part of the title is the also one of the tracks on the album). For an in depth read check out part 1, part 2, part 3, and part 4.
Listening to the 11 track And Then You Shoot Your Cousin from beginning to end (it's an old habit from back in the days listen to tapes that I still adhere to) the album plays like theatrical/classical piece unfolding, starting out the mournful sounds of the intro track "Theme from the Middle of the Night" featuring a sampled Nina Simone and the second track "Never", building up with "When the People Cheer", "Black Rock", "Understand", and "The Coming", climaxing with "The Dark (Trinity)", hitting the plateau with "The Unraveling", and reaching finality in the hopeful "Tomorrow".
This Roots album reminds me of the track "What They Do" from their third album Illadelph Halflife (1996) and it's critique of Hip-Hop music videos cliché of the mid 90's. Drawing the comparison that And Then You Shoot Your Cousin is a well thought out social commentary, an album length extension of "What They Do" updated to critiquing today's Hip-Hop and society at large.
The Roots "What They Do" music video with text
KRS One "Step Into A World (Rapper's Delight)"
The Roots And Then You Shoot Your Cousin Spotify stream
The Roots "Never" live on Tonight Show Starring Jimmy Fallon featuring DJ A-Trak
The Roots featuring Patty Cash "Never"
The Roots featuring Modesty Lycan, Greg Porn "When The People Cheer"
The Roots reflect & go in depth about their career & journey + improv performances in an interview with Sway 
The Stepkids Wanderers EP
– Stones Throw artists The Stepkids' free EP Wanderers for download.
Tinashe "2 On" featuring Brooke Candy
– Rapper Brooke Candy drops a verse on the hit by Tinashe's "2 On".
Tinashe "2 On (DJ Q Remix)"
– UK Garage, UK Funky, House DJ/producers DJ Q put his spin on Tinashe's hit "2 On".
Skream – Essential Mix – BBC Radio1 – 17/06/07
– Two days and seven years ago (oh how times files by) Skream mixed on BBC Radio1, a genre milestone of a mix for then underground dubstep scene. A scene that's been bubbling in development since the late 90s with influences from UK garage, drum 'n' bass, jungle, dub, reggae, and grime music scenes. Hear dubstep before the Bro-step and EDM sound took over. A "bare" essential mix from one of the pioneers of dubstep, Skream.
Skream recently had argument on FB with an old fan who was disappointed with his new direction into producing more 4 on the floor, disco, UK garage, house based music, to which Skream corrects him that this is not true of all the music he's been playing out lately and expresses his feelings about dubstep, a genre he help popularized.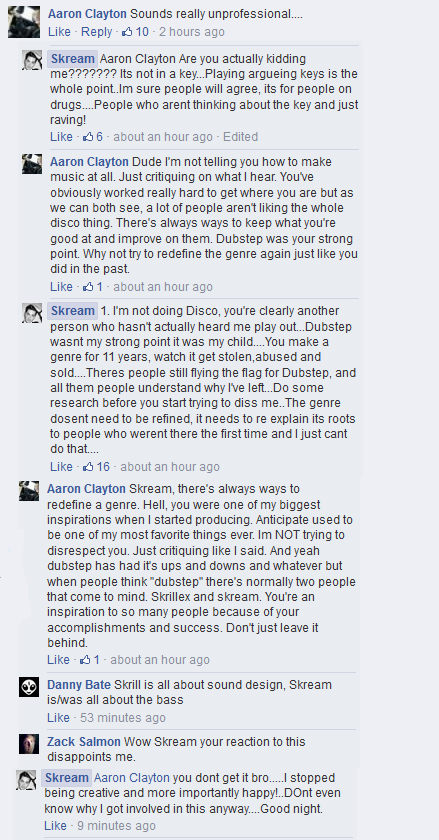 BBC Radio1 Xtra's MistaJam Show: Diplo's World Cup Mix 
– Free download of Diplo's World Cup 2014 mix click here.
Pitchfork Podcast's best and worst World Cup related songs
– Pitchfork podcast host Corban Goble talks to Pitchfork contributor Nick Neyland about the best and worst World Cup related songs.
YG & Blanco – Block Party (prod. Cookin Soul)
– Rappers YG from Compton, Blanco and DB Tha General from the Bay Area link up on a track by Spaniard producing duo Cookin'Soul on this soul/funk sampled slappin' track "Block Party" (which also samples a line from Tupac's "Old School" for the hook). It's that new school with the retro feel summer tune to blast at the BBQs and neighborhood kickbacks.
Tupac "Old School"
Murlo "Cold Stroke (Suda Remix)"
– A remix by London DJ/producer Sudanim of another DJ/producer based in London (from the Midlands) Murlo's snippet of a UK Funky track called "Cold Stroke".
Brownstone – If You Love Me (Brenmar & Murlo Remix)
– A bass heavy house remix of 90's R&B female group Brownstone's hit "If You Love Me" from Murlo and Chicago/NYC DJ/producer Brenmar.
Brownstone "If You Love Me"
Sade – Never Thought I'd See the Day (L-Vis 1990 Sunrise Edit)
– Groovy but chill edit of Sade's "Never Thought I'd See The Day" (from her 1988 album Stronger Than Pride) by DJ/producer and head of the Night Slugs record label, L-Vis 1990. This is a futuristic quiet storm track.
Sade "Never Thought I'd See The Day"
Tink x DJ Dahi "Men"
– "Men" is an electronic R&B song by singer Tink and DJ/producer DJ Dahi (produced Drake's "Worst Behavior" and Kendrick Lamar's "Money Trees").
John Barera & Will Martin "Awake"
– A cool, summer ready, disco-house tune by Bostonians DJ/producer duo Will Martin and John Barera.
Kid Antoine – Expected Encounter
– A menacing, bass heavy, UK garage, house track called "Expected Encounter" by Danish/UK DJ/producer Kid Antoine.
Onra's Introduction to Rap Français mix
– Cool mix from Vietnamese/French DJ/producer Onra of French Hip-Hop from the 90's. I was introduced to French Hip-Hop on a trip to France in 2000 visiting my cousins in Marseille. One of my cousins put me on to his favorite group Fonky Family. Been appreciating the Franco flow ever since. Free download of Onra's Introduction to Rap Français mix head here.
Fonky Family Music Videos (1994-2006)
2Neg "La Vie Dérape" (life slips) off DJ Cut Killer's Hip Hop Soul Party 3 (1996)