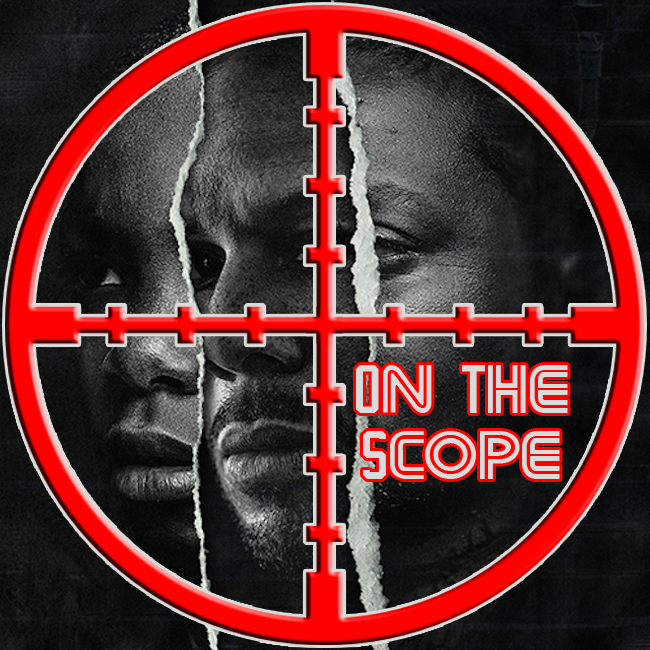 Common Nobody's Smiling (Deluxe) stream
Common "City To City" (Target bonus track)
Common explains why Nobody's Smiling – Forbes
Common freestyles over 5 fingers of death, explains Drake situation & talks Nobody's Smiling on Sway in the Morning
Common feat. Vince Staples " Kingdom"
– Common's tenth studio album Nobody's Smiling is a return to his Chicago roots. This is a project that developed over a conversation with his long time producer No I.D. that speaks on Chicago's out of control street violence and crime. Common speaks on his time growing up in Chicago and the past street situations juxtaposed with the situation now. Nobody's Smiling features a lot of new up and coming artists (some are from Chicago) and established artists that include Lil Herb, Big Sean, Jhené Aiko, Snoh Aalegra, Dreezy, Elijah Blake, Vince Staples and Cocaine 80s. The album plays out with great continuity between the tracks, unfolding the story of Chicago's past and it's present. Nobody's Smiling is a deep project without being to preachy, just highlighting social issues affecting Chicago and many inner cities right now. If your looking for the usual trap or drill tracks, you might be disappointed.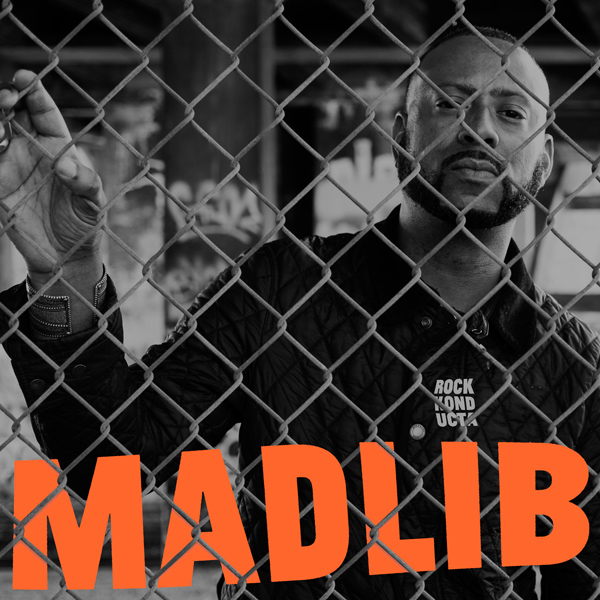 Rock Konducta vol.1 stream
Rock Konducta vol.2 stream
– LA producer/rapper extraordinaire Madlib recently released another addition to his ongoing Rock Konducta instrumental series with a 2CD (50+ tracks) album following the release of two vinyl/digital albums Rock Konducta vol.1 (2013) and vol.2 (7/8/2014), and his first in the series Rock Konducta 45 vinyl EP (2013). Rock Konducta instrumental series is a collection of instrumentals that has Madlib flipping psychedelic, acid, German Kraut rock, and progressive rock samples from the 60s through the 80s. Rock Konducta 2CD album is really vol.1 and vol. 2 combined with added 14 tracks not available on the previous vinyl versions in the series. For those adventurous listeners out there, Rock Konducta is highly recommended.
Transformers – Saturday Morning Slow Jams
– A cool Transformers cartoon theme song cover done in the style of 90s R&B. For more cool cover songs check out ScottBradleeLovesYa Youtube channel.
– Mistah F.A.B on battle rappers, the issue w/ DJ Mustard, why rappers are afraid to freestyle, and takes on the 5 Fingers of Death freestyle challenge on Sway in the Morning.
Jeezy "Me, OK" [Prod. by Drumma Boy]
Jeezy feat. Jay-Z "Seen It All "
Jeezy reveals Jay Z had tears in his eyes when he wrote his "Seen It All" verse
Tupac inspiration for Jeezy's new ablum
– "Me, OK" and "Seen It All" features Jay Z on two new tracks off Jeezy's upcoming fifth studio album Seen It All, set to be released in the fall on September 2nd. In an MTV interview Jeezy mentioned that the title track "Seen It All" featuring Jay Z was an emotional trip down memory lane for Hov, who remembers his d-boy days in Brooklyn in his verse on the track. Jeezy also talked about Seen It All as a reflection on his experiences and mentioned Tupac as an inspiration.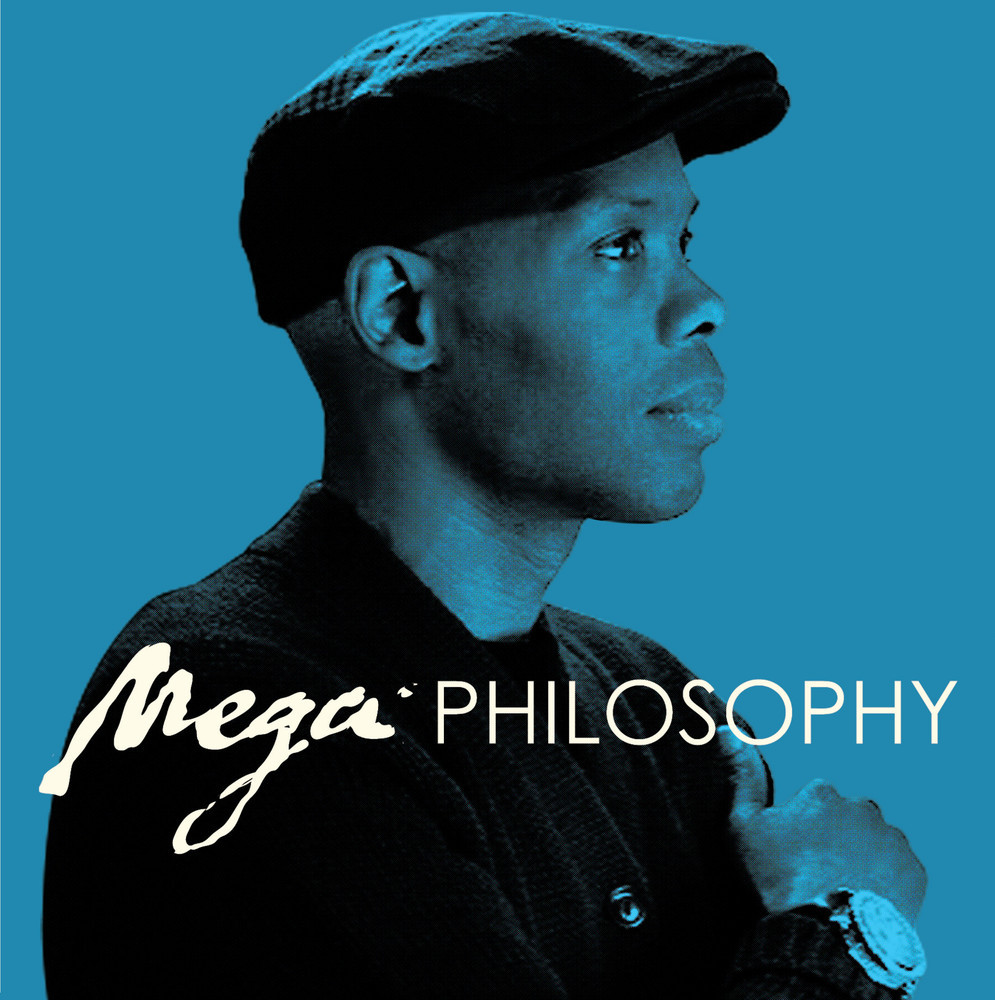 Cormega & Large Professor Mega Philosophy stream
Cormega talks Queens rappers squashing beef, Nas & why being independent is smart financially on Sway in the Morning
– Queens' rapper Cormega teams up with producer Large Professor on a recent released joint album called Mega Philosophy. With Large Professor handling the beats, Cormega speaks his mind, his philosophy on life and the state Hip-Hop in NYC and at large. The album features artists AZ, Redman, Styles P, Nature, Raekwon, Maya Azucena, and Black Rob. Mega Philosophy is a project trying to add diversity in sound and content to NYC Hip-Hop; part of a growing movement to redefine/recapture what those that feel NYC Hip-Hop has lost.
Common "I Used to Love H.E.R." (1994)
George Benson " The Changing World" (1974)
Cormega "American Beauty" (2001)
Andre Nickatina "Smoke Dope and Rap" (1993)
The Southside Movement "I've Been Watching You" (1973)
– Three throwback tracks: Cormega's "American Beauty" and Andre Nickatina's (Dre Dog) "Smoke Dope and Rap" both sample The Southside Movement's "I've Been Watching You," and on a similar vibe to Cormega's "American Beauty" is another Hip-Hop classic track "I Used To Love H.E.R." by Common which samples George Benson's "The Changing World" (at 0:03 and 4:26).
Busta Rhymes featuring Eminem "Calm Down" lyric video
House of Pain "Jump Around" (1992)
Bob & Earl "Harlem Shuffle" (1963)
–  "Calm Down" is new track from Busta Rhymes and Eminem that samples the horns from Bob & Earl's "Harlem Shuffle" (the original Harlem Shuffle track from 1963), which was previously sampled by House of Pain for the hit 90s Hip-Hop anthem "Jump Around." This track was produced by Scoop DeVille, and is slated as one of the singles off of Busta Rhymes upcoming studio album, the sequel Extinction Level Event 2 (E.L.E.2).
– Sway in the Morning: Busta Rhymes talks about losing a song to Nas, if Leaders of the New School will reunite, recording with Eminem, Loaded Lux diss during Total Slaughter, leaving Cash Money, how Diddy & Q-Tip impacted his rap style and when he will release Extinction Level Event 2 (E.L.E.2).
Glam.I.Rock Freestyle for HipHopDX
New track from Gavlyn "I Knew That" Prod. The Geek X Vrv
Roxanne Shante "Roxanne's Revenge" (1984)
Salt-n-Pepa (Super Nature) "Show Stoppa" (1985)
Queen Latifah feat. Monie Love "Ladies First" (1989)
MC Lyte "Cha Cha Cha" (1989)
Yo-Yo feat. Ice Cube "You Can't Play With My Yo-Yo" (1991)
Lady of Rage "Afro Puffs" (1994)
The Fugees "Ready or Not" (1996)
SBTRKT feat. Ezra Koenig "New Dorp, New York" 
– Electronic producer SBTRKT teams ups with Vampire Weekend's Ezra Koenig on this new minimal house track called "New Drop, New York". SBTRKT has announced a new album coming out soon called Wonder Where We Land, which features the new track above.
Lana Del Rey  "West Coast (ZHU Remix)"
– A smooth mid-tempo shuffling house remix of Lana Del Rey's "West Coast" by CA producer ZHU.
Jessie Ware "Tough Love"
Jessie Ware "Share It All"
– UK singer Jessie Ware is readying to release her sophomore album Tough Love (a follow up to her 2012 debut Devotion) with the release of two singles, the title track "Tough Love" and "Share It All".
Mausi "My Friend Has a Swimming Pool"
– "My Friend Has a Swimming Pool" is a summer nu-disco tune from UK band Mausi.
Lorde "Royals (Zion I King Remix & Dub Version)"
– A cool dub/reggae remix of Lorde's hit song from 2013 "Royals" by Zion I Kings.
AlunaGeorge "You Know You Like It (DJ Snake Remix)
– UK electronic pop music duo AlunaGeorge's track "You Know You Like It" remixed by DJ Snake.
Rustie feat. Danny Brown "Attak"
– UK electronic producer Rustie teams ups with Detroit rapper Danny Brown on "Attak," a grimy, synthy, trap like beat.
Hudson Mohawke "Chimes"
– UK DJ/Producer Hudson Mohawke's (one half of the group TNGT with Canadian DJ/producer Lunice) new track "Chimes" off his upcoming EP of the same name (Chimes is slated for a September 29th release). The single is a synth, bass-heavy, at times melodic (hence the "Chimes" title) track with Rick Ross signature grunts as its trap chant sound effect.
Chronixx debut performance of  "Here Comes Trouble" on the Tonight Show Starring Jimmy Fallon 7-22-2014
Daley "Look Up"
– UK singer Daley (a featured artist on BBC's sound of 2011 list) unveiled the new music video to his single "Look Up," off his recently released debut album Days and Nites. Pharrell produced the track.