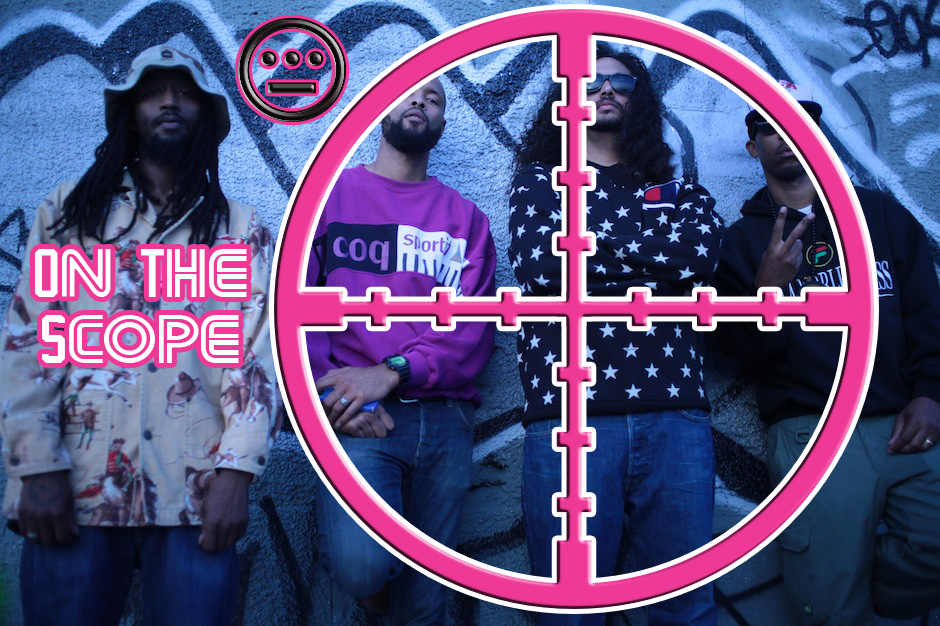 Souls of Mischief & Adrian Younge – There Is Only Now (Clean) stream
Souls of Mischief & Adrian Younge – There Is Only Now (Explicit) stream
– The Oakland veteran Hip-Hop group Souls of Mischief teams up with music producer Adrian Younge to drop their sixth studio album There Is Only Now. The album features appearances from A Tribe Called Quest's (ATCQ) Ali Shaheed Muhammad on the skits, Busta Rhymes, William Hart, Snoop Dogg, and the Living Legends' Scarub. Souls of Mischief and Adrian Younge manage to capture the energy of 90s Hip-Hop without sounding dated or a mere regurgitation thanks to Adrian Younge's refreshing funky, soulful, cinematic beats combined with Souls of Mischief emcees' iconic and creative rap styles that both give nods to their early material while also remaining fresh and current and not just mere rehash. There Is Only Now unfolds like a movie, with bits and pieces of social commentary, story telling reminiscent of the movie The Warriors, humor, and philosophy. 93 'til Infinity was Souls of Mischief's debut album 21 years ago, a classic 90s Hip-Hop album that saw the then young group looking to the future, and There Is Only Now looks back to the past but also moves forward with the third eye locked on the present, the now. Fans of 90s Hip-Hop as exemplified in albums like Souls of Mischief's 93 'til Infinity, ATCQ's The Low End Theory, and De La Soul's De La Soul Is Dead will dig this new Souls album.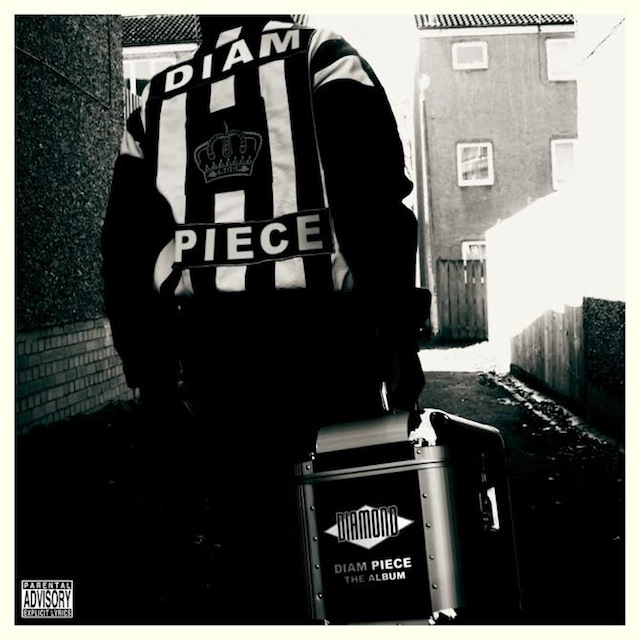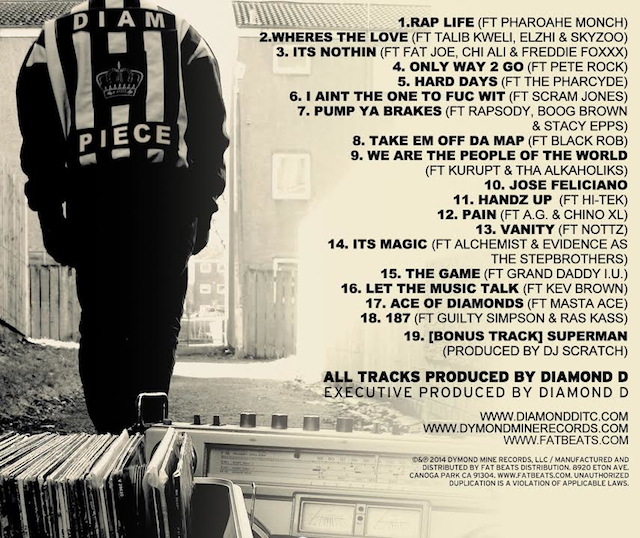 Diamond D – Diam Piece – Track list
1. Rap Life ft. Pharoahe Monch
2. Where's The Love ft. Talib Kweli, Elzhi, Skyzoo
3. It's Nothing ft. Fat Joe, Chi Ali, Freddie Foxxx
4. Only Way 2 Go ft. Pete Rock
5. Hard Days ft. The Pharcyde
6. I Ain't The One To Fuc Wit ft. Scram Jones
7. Pump Ya Brakes ft. Rapsody, Boog Brown, Stacy Epps
8. Take Em Off Da Map ft. Black Rob
9. We Are The People Of The World ft. Kurput, Tha Alkaholiks
10. Jose Feliciano
11. Handz Up ft. Hi-Tek
12. Pain ft. A.G., Chino XL
13. Vanity ft. Nottz
14. It's Magic ft. The Stepbrothers
15. The Game ft. Grand Daddy I.U.
16. Let The Music Talk ft. Kev Brown
17. Ace Of Diamonds ft. Masta Ace
18. 187 ft. Guilty Simpson, Ras Kass
19. Superman (Bonus Track) Produced By DJ Scratch
Diamond D – The Diam Piece (Album Trailer)
Diamond D, Pharoahe Monch "Rap Life"
Diamond D ft. Pete Rock  "Only Way 2 Go"
– Above we have the album art, track list, trailer, and two singles from the Grammy winning, veteran Hip-Hop producer/MC, Diamond D's upcoming sixth studio album Diam Piece, which is currently slated for a September 30th release.
Sister Nancy "Bam Bam" (1982)
Interview with Sister Nancy by Late Night Munchies
– Above we have a recent interview with dancehall legend, the first solo female dancehall deejay, Sister Nancy and a clip of her classic hit, the dancehall anthem "Bam Bam".
 Tifa reps Queen of the Dancehall + rips it live on Ebro in the Morning – Hot97
Tifa "Back It Up"
-Dancehall artist Tifa's interview on Hot97, and the music video for her current wine anthem "Back it up".
Spice – So Mi Like It (Raw)
Spice – Behind the scenes of So Mi Like It (Remix) ft. Busta Rhymes
– A raw music video for dancehall artist Spice's wine anthem "So Mi Like It" and a behind the scenes of the Busta Rhymes remix of "So Mi Like It" video.
Busta Rhymes ft. Nicki Minaj "Twerk It (Explicit)" 
– Speaking of Busta Rhymes, here's a video of a recent single he has out featuring Nicki Minaj "Twerk It,"  a tune that dabbles with the current dancehall sound, produced by Pharrell Williams. "Twerk It" is slated to appear on Busta's upcoming album E.L.E.2 (Extinction Level Event 2).
Lady Leshurr "Upset"
Peter Tosh Interview – New York 1986
– "Upset" is a 2013 released tune from UK's MC Lady Leshurr that is in the tradition of Sister Nancy with a mix of Missy Elliot rhyme styles. "Upset" samples dialogue from a Peter Tosh interview in NYC circa 1986.
Ward 21 feat. Marcy Chin & DeeWunn "Mic Magician"
Supercat "Under Pressure" (1984)
The Pioneers "I'm Moving On" (1966)
– "Mic Magician" is an ill dancehall posse cut from dancehall group Ward 21 featuring Marcy Chin and DeeWunn from Ward 21's recent album Still Disturbed. The track samples a vocal snippet and riddim ("Heavenless" is a riddim based off the 1966 track "I'm Moving On" by The Pioneers) of a Super Cat song called "Under Pressure".
Wayne J "18 or Older" 
Wayne J – A Wayne J Enuh EP
– Conscious reggae/dancehall tracks from young up and coming dancehall/reggae artist Wayne J. He's performed with legendary reggae/dancehall artist like Ninja Man and Super Cat. Keep eyes and ears on this kid!
Jah9 "Steamers A Bubble"
– "Streamers A Bubble" is a chill, jazzy, dub, roots reggae tune from up an coming singer/songwriter Jah 9. This is a good track for the herbal meditators out there.
Shy FX ft. Liam Bailey "Soon Come" 
– "Soon Come" is a soulful, dub, reggae track from drum & bass DJ/producer Shy FX featuring singer Liam Bailey. "Soon Come" is a single from Shy FX upcoming reggae album called Cornerstone.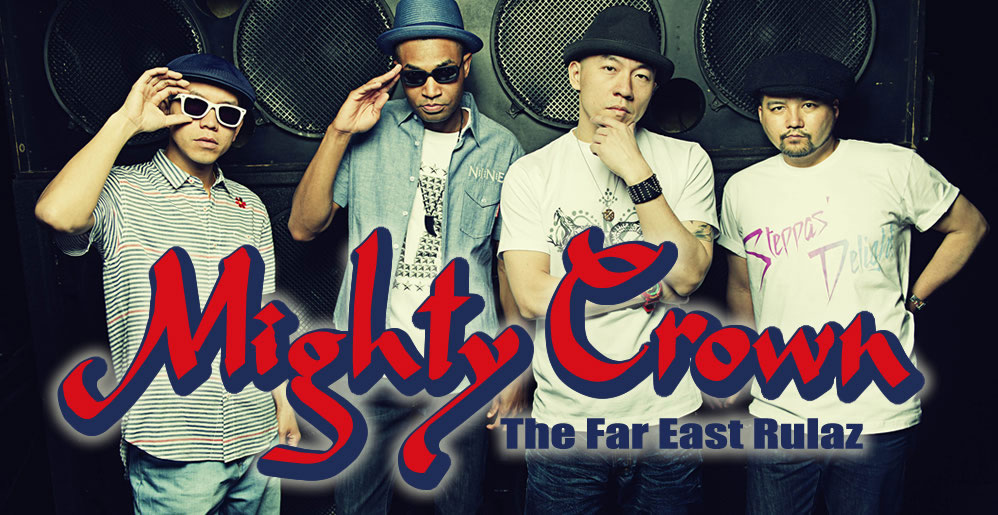 Mighty Crown – World Clash 2013 Aftermath Dubplate Mix Nov 2013
– A 2013 World Clash mix from Japanese sound system crew Mighty Crown, who've won the Word Clash competition in 1999 and 2007.
Mixmag – Channel One Soundsystem & The Heatwave in The Lab: Carnival Special
– Mixmag mix session featuring London's Channel One Soundsystem and The Heatwave. Mikey Dread and MC Ras Kayleb of Channel One's performance here is a great example of early Jamaican sound system culture usage of one turntable with diy effects for reverb, siren, horns, effects and tings. The deejay (MC) chats on the microphone to give the selector time to transition to the next record. This early Jamaican sound system way of performing is a root of various genres of music, not just Hip-Hop. It's influenced DJs/MC's talking over records, hyping up the crowd and bigging up the party at jungle, drum & bass, and UK Garage events. 
Otis Brown III "You're Still The One" ft. Gretchen Parlato
– Drummer Otis Brown III teams up with singer Gretchen Parlato to deliver a cool jazzy cover of Shania Twain's hit 1998 song "You're Still The One".
Diabolic – "Diabolical Sound" (prod. by DJ Premier)
– "Diablolical Sound" is a new track by Long Island, NYC rapper Diabolic off his upcoming album Fightin Words (set for a September 16, 2014), the beat was produced by DJ Premier. "Diablolical Sound" is a refreshing head nod track by DJ Premier (who never really left his production style from the late 80s and 90s for any flash in the pan production trends over the years) and Diabolic's verses fit over the beat like a glove.
Tinashe ft. A$AP Rocky "Pretend" 
– "Pretend" is singer/songwriter Tinashe's second single off her upcoming debut album Aquarius (set for an October 7th release date), the track features a verse from rapper A$AP Rocky.
Jhene' Aiko ft. Cocaine 80s "To Love & Die" 
Jhene' Aiko "The Pressure" 
– "To Love & Die" and "The Pressure" are two singles off singer/songwriter Jhene Aiko's upcoming debut studio album Souled Out (set for a September 9th release date).
Flying Lotus gives Gilles Peterson world exclusive first play of his new single "Moment of Hesitation" ft. Herbie Hancock
Outkast – Da Art of Storytellin' (Gummy Soul RMX)
– Gummy Souls has just put out a new remix of Outkast "Da Art of Storytellin'," a funkier version of the Aquemini track.
Moniquea "I Don't Wanna Get Used To It (Extended Album Mix)"
– "I Don't Wanna Get Used To It (Extended Album Mix)" is the lead single from modern funk/boogie/R&B singer Moniquea, off her sophomore album Yes No Maybe (set for release October 14). Her self titled debut album is available for preview and purchase at Amazon.
Public Function Mixed by Hotthobo
– "Public Function" mixed by Hotthobo is a cool mix of modern funk/boogie tracks produced and released on the San Francisco label Voltaire Records.
Prince "Cloud"
– "Breakdown" and "Cloud" are two newly released Prince singles off his upcoming album Art Official Age.  "Breakdown" is a smooth R&B ballad, while "Cloud" is an R&B funk track featuring UK soulstress Lianna La Havas commentating on current lifestyles revolving around social media/technology.
Kelis ft. Andre 3000 "Millionaire" (2003)
Little Dragon cover Kelis 'Millionaire' for Like A Version
– Swedish electronic band Little Dragon does a cool cover of Kelis ft. Andre 3000's "Millionaire" from the 2003 album Tasty (which features the hit track "Milkshake").
Raekwon "Got To Be There/The Girl Is Mine" #tbt 11
– Raekwon drops some verses in honor of Michael Jackson birthday today over two MJ tracks "Got To Be There" and "The Girl Is Mine" featuring Paul McCartney.
Michael Jackson "Bad" (1987)
– Happy Birthday MJ!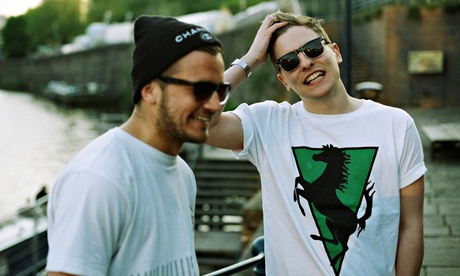 BBC Radio 1 Essential Mix – Gorgon City – 8-23-2014
– Above we have a recent BBC Radio 1 Essential Mix debut form North London producers/DJ duo Gorgon City, playing a set of bassy House and UK Garage tunes.