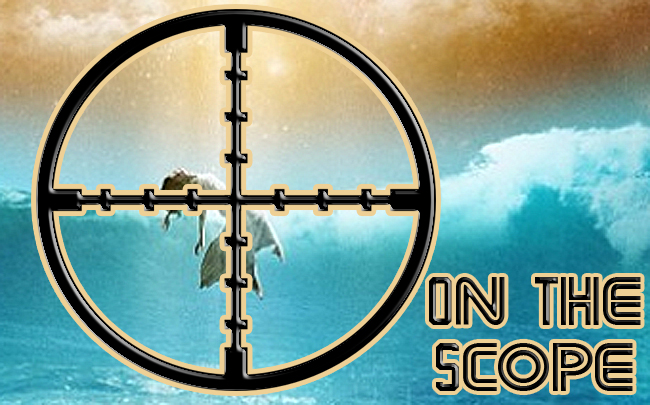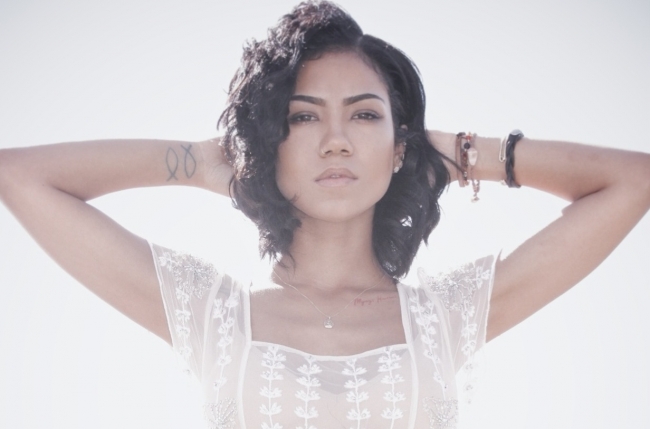 Jhené Aiko – Souled Out (Deluxe) stream
Jhené Aiko "The Pressure (Explicit)"
R&B singer/songwriter Jhené Aiko has just released her debut album Souled Out. The album cover depicts a woman (we are to assume Jhené) floating between the waves and the light, which is sums up of feeling of this album sonically and lyrically, sending the listener through the ups and downs of love while basking in the light of life. The sounds are a mixture of electronic, acoustic, groovy and ambient, complimenting Jhene's deep, playful, emotional, and thought provoking lyrics. Notable producers on this debut album include No I.D., Key Wane, Fisticuffs, Thundercat, Dot Da Genius, Woodro Skillson and Clams Casino. Souled Out is definitely to be counted as an album that's reflective of the cutting edge sounds of R&B/Soul today.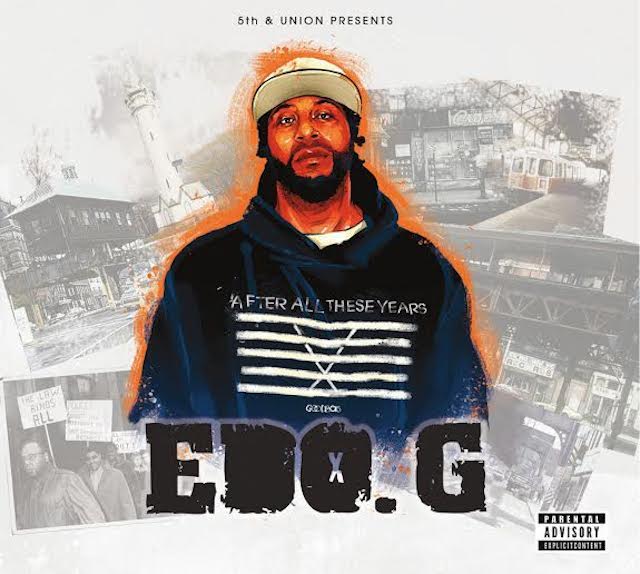 EDO.G "2 Turntables And A Mic (CLEAN)" Prod. Pete Rock
Edo G. "16s"
Edo G.  After All These Years Videos
The veteran Boston emcee Edo G. is back with a new crowd-funded album After All These Years (iTunes). Producers dropping beats on this album include Pete Rock, 9th Wonder, Explizit One, Marco Polo, and Vanderslice with guest artists like King Magnetic, Guilty Simpson, Camp Lo, Walter Beasley, Specialteams (Jaysaun & Slaine), G-Dot & Born, and Chuck D of Public Enemy.  After All These Years is a solid indie Hip-Hop release from a veteran emcee. Edo G. may have caught another wind with this one!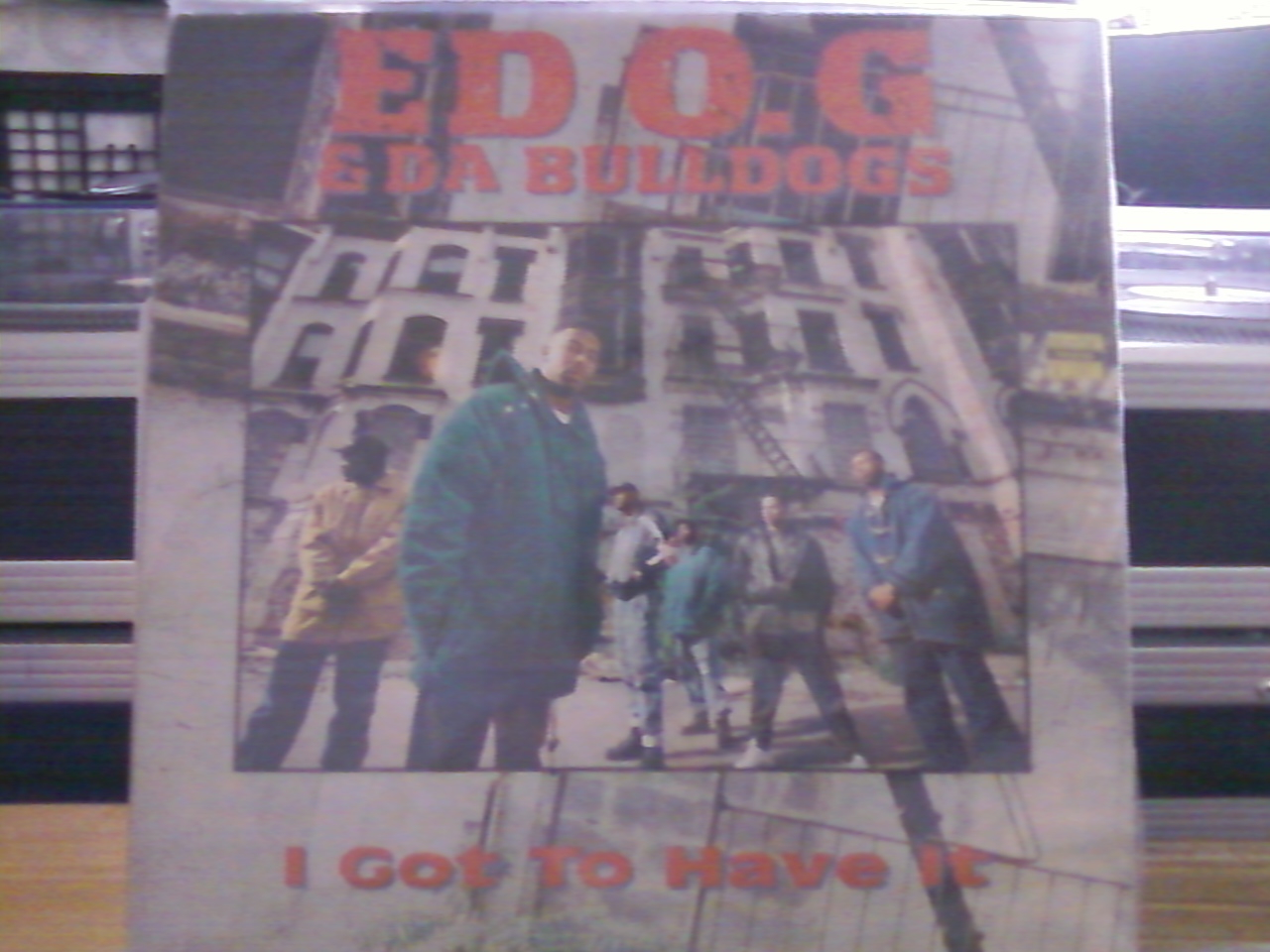 Ed O.G & Da Bulldogs "I Got To Have It" (1991)
Edo G. "Sayin' Somethin'" Prod. DJ Premier (2000)
Run The Jewels "Blockbuster Night Part 1"
– Run The Jewels (EL-P and Killer Mike) recently released the hard hitting verbal ear assault of a single called "Blockbuster Night Part 1" off their upcoming October 28th release of their sophomore album Run The Jewels 2 (RTJ2).
ScHoolboy Q Ft. Nas & BJ THe CHicago Kid "Studio (Remix)"
– Schoolboy Q and Nas link up on the remix of the track "Studio" from Q's Oxymoron. Looks like Nas is testing out a new cadence/flow style. Nas is currently finishing up his last album for Def Jam. [Billboard]
Yo Gotti "Errrbody"
– Memphis phenom Yo Gotti calls out the posers on the track "Errrbody," no one in particular just "Errrbody".
Sam Smith covers Tracy Chapman's Fast Car in the Live Lounge on BBC Radio 1
FKA twigs covers Sam Smith's Stay With Me in the Live Lounge on BBC Radio 1
Addison Groove "Push It"
– "Push It" is a cool rave, bass heavy, two-step, footwork, and house tune from UK DJ/producer Addison Groove. The track samples bits of vocals from Salt-N-Pepa's "Push It".
Basement Jaxx Are Back – Thump
Basement Jaxx ft. ETML "Never Say Never"
– Electronic music mega duo Basement Jaxx are back with a new album, Junto. Above we have a short thump piece with Basement Jaxx and a music video to their single "Never Say Never"
Basement Jaxx "Fly Life (Original Mix)" (1997)
Basement Jaxx "Red Alert" (1999)
Basement Jaxx "Where's Your Head At" (2001)
Groove Armada "Superstylin'" (2001)
Redlight "9TS (90s Baby)"
– "9TS Baby" is a homage to 90s music and fashion ala Biggie and Versace and to those born and raised during the 1990s by UK DJ/producer Redlight.
Kimbra "90s Music"
Kimbra "90s Music (DJ Shadow x Salva Remix)"
– DJ Shadow & Salva did a cool remix of singer/songwriter/musician Kimbra's "90s Music," her ode to 1990s music.
Kimbra "Miracle"
Jamiroquai "Canned Heat" (1999)
– Kimbra's "Miracle" reminds me of Prince mixed with Jamiroquai, a fun track Napolean Dynamite might bust sweet moves to. "Miracle" and "90s Music" are both tracks' off Kimbra's new album The Golden Echo.
Napoleon Dynamite (2004) Dance Scene
TOKiMONSTA "Steal my Attention"
– Another new single from LA producer TOKiMONSTA "Steal My Attention" off her upcoming album Desiderium.
I am going through some tough shit right now and all that makes me happy is knowing that I can bring people music that may help them in some way.

– Via TOKiMONSTA soundcloud
DJ Nu-Mark & Slimkid3 – "Tre'd Mark Mix" – Full Mix Stream, T-shirt w/CD available at 101apparel.com
– Above is we have the mixtape stream from DJ Nu-Mark (Jurassic 5) and Slimkid3 (The Pharcyde) Tre'd Mark Mix that comes free with the purchase of a "Bom Bom Fiya" t-shirt from 101appearl. This is a promotion for their collaborative album DJ Nu-Mark & Slimkid3 released through Delicious Vinyl. Singles from the album: "I Know, Didn't I" (feat. Darondo) B/W "Let Me Hit" and "Bom Bom Fiya" B/W "Bouillion" is now available on 7″ vinyl.
Mangchi "Reverse Birthday Song"
– "Reverse Birthday Song" is a new single/music video from the "experimental gospel" group Mangchi (artist David Choe, comedian/rapper Steve Lee, former collaborator of the Beastie Boys Money Mark).
Thundercat + Eric Andre – "Tron Song" I $5K Videos
– Bassist/musician Thundercat teams up with comedian Eric Andre on a cat-tastic track/video "Tron Song".
Moko "Your Love"
Moko Gold EP
– "Your Love" is a soulful house track from London singer Moko, off her recently released Gold EP.
Black Box "Everybody, Everybody" (1990)
Crystal Waters "Gypsy Woman (She's Homeless)" (1991)
Snap! "Rhythm Is A Dancer"
Corona "Rhythm Of The Night" (1993)
Robin S "Show Me Love" (1993)
– Some vocal house hits from the 90s.
Tina Moore "Never Gonna Let You Go" (1995)
Tina Moore "Never Gonna Let You Go (Kelly G Bump-N-Go Remix)" (1997)
Tina Moore "Never gonna let you go (Tuff Jam Classic Vocal Mix)" (1997)
– Tina Moore's 90s R&B hit "Never Let You Go" and the hit 2 Step UK Garage remix by Kelly G and my other favorite UKG remix, the Tuff Jam remix.
Nancy Whang and The Revenge "Flashlight"
– DFA affiliated Nancy Whang and The Revenge covers Parliament's "Flashlight". Nancy Whang has a soon to be released EP called The Nancy Whang Casablanca Reworks.
BBC Radio 1 Essential Mix – Bonobo – 4-12-2014
UK Apachi & Shy-Fx  "Original Nuttah" (1994)
Aphrodite & Mickey Finn "Bad Ass" (1996)
Roni Size/Reprazent "Brown Paper Bag" (1997)
– Some throwback UK Jungle/Drum & Bass anthems.
Roots Manuva "Witness" (2001)
– "Witness" is a hit single from 2001 for UK Hip-Hop artist Roots Manuva off his second album Run Come Save Me (2001).
The Manor Full English
– Full English is a mixtape by UK Hip-Hop group The Manor who's reppin' the UK life in beats and rhymes on this mixtape. Notable producers on this project includes DJ Premier and Wyclef Jean. David Beckham makes an appearance on the last track "Cheers Mate".