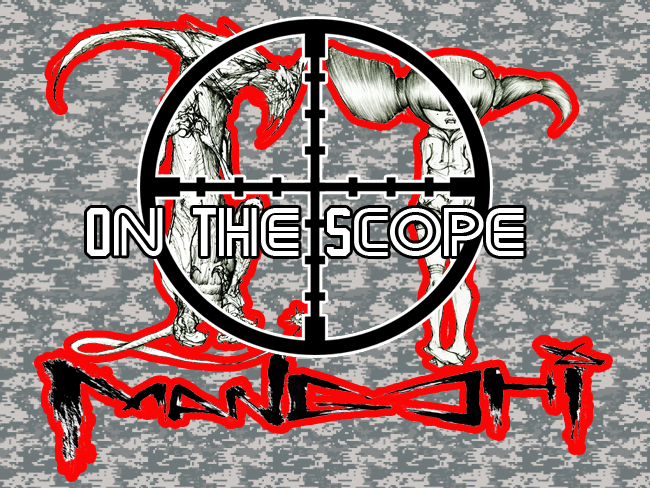 Mangchi's Nega Mola EP is here; the hammer has been dropped. Mangchi (Korean for hammer) is the musical super project of artist David Choe aka Igloo Hong, comedian/rapper/singer Steve Lee aka Quangou (Comedian/actor Bobby Lee's brother), musician/producer Money Mark (Beastie Boys and many other projects) and their cast of talented friends have put together an amazing EP called Nega Mola (Korean -Nega 네가 You + Molla 몰라 I Don't Know = You Don't Know, a nod to a DVDASA podcast catchphrase by crew member Vale aka yacuzziboy).
The Nega Mola EP is a mixture of beautiful indie folk, gospel, punk rock, Hip-Hop, rap, 80s synth pop, with a dash of experimental sounds. Subject master tread on the beautiful, dark, emotional, angsty, mysterious, alien, raw, sensual, explicit, hopeful and triumphant sides of life. David Choe describes the EP (and the Mangchi project) as experimental gospel music.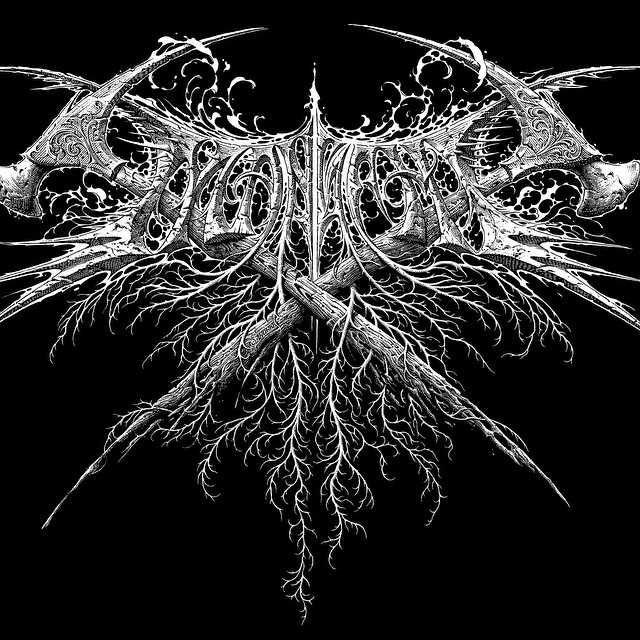 The personale of Mangchi and this EP include:
Vocals – Money Mark , SteeBee WeeBee (Steve Lee), Igloo Hong (David Choe), Ceci DC, Ann Chung.

Drums – Money Mark, Igloo Hong (David Choe), Fredo.

Guitar – Money Mark, Edison.

Keyboards – Money Mark, Igloo Hong (David Choe).

Bass – Igloo Hong (David Choe), Money Mark.

Additional voices you hear – Kevin first black guest, David Chang, Critter, Zell, Saelee, Aaron Horkey, Sasha Grey.

Album cover art- James Jean and Aaron Horkey.
Mangchi Press Release Video
The Hundreds passing through Big Bear lake, CA crashed in on a Mangchi recording session
Mangchi Nega Mola tracklist (approximated):
1. Gook Boy
2. Gook Boy (Punk Remix)
3. I Don't Hate White People
4. Be With
5. SteeBee WeeBee's Satisfaction Level
6. Step Dad
7. Zell Talks Dirty
8. The Girl Song
9. What Are You My Psychiatrist?
10. By The Lake
11. Shit on Saelee
12. Mighty Mouse (Bullies Fall)
13. X-rated in Macau/TJ?
Mangchi – Nega Mola EP (NSFW) Stream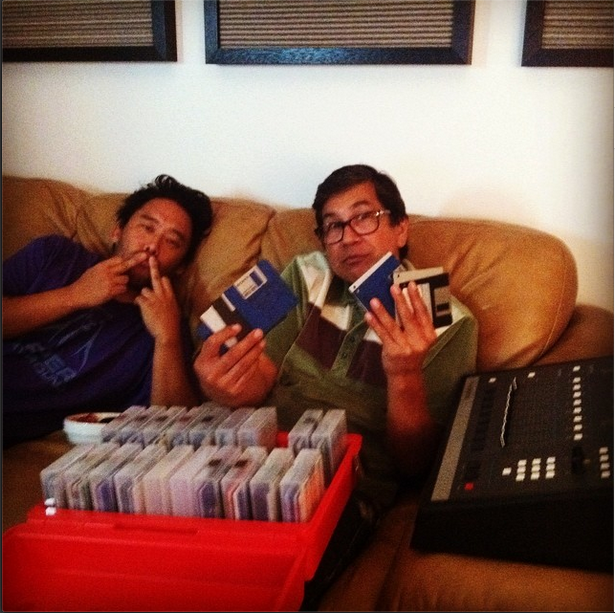 Mangchi "By The Lake (Hallelujah Remix)" NSFW Video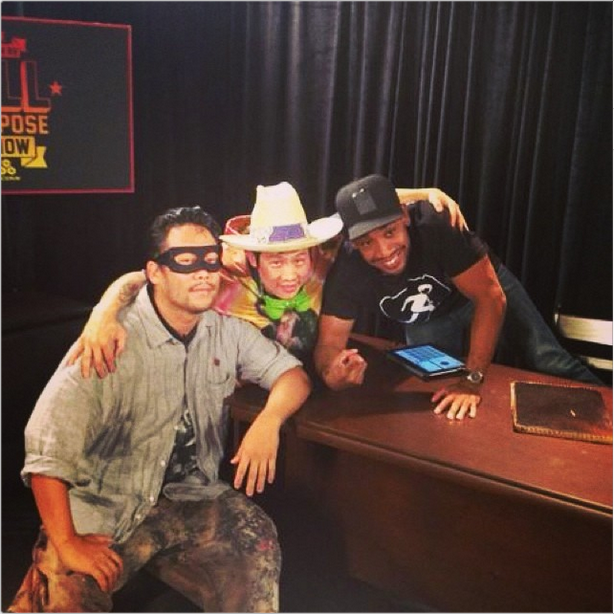 Free download of Mangchi's Nega Mola EP, right click save as click here. For more info on Mangchi visit DVDASA or Mangchi's website.
Bonus: Opie & Jim Norton (9-4-2014) – Bobby Lee talks about his brother Steve Lee working with David Choe and Money Mark on Mangchi (NSFW)
https://www.youtube.com/watch?v=wX0SztLz0i0&t=22m10s
Flying Lotus feat. Kendrick Lamar "Never Catch Me" (Official Audio)
– "Never Catch Me" is another single of Flying Lotus' upcoming You're Dead album featuring Kendrick Lamar.
ho99o9 "Bone Collector"
ho99o9 – Blacc Flag Into The Unknown (Live at Afropunk 2014)
– ho99o9 (pronounced horror) is a new Hip-Hop, punk rock, horrorcore duo out of New Jersey; Eaddy and the O.G.M. If you're into groups like Death Grips, industrial sounds, noise music, experimental, horrorcore, punk, Hip-Hop, and are looking for a new group to check out, give ho99o9 a try.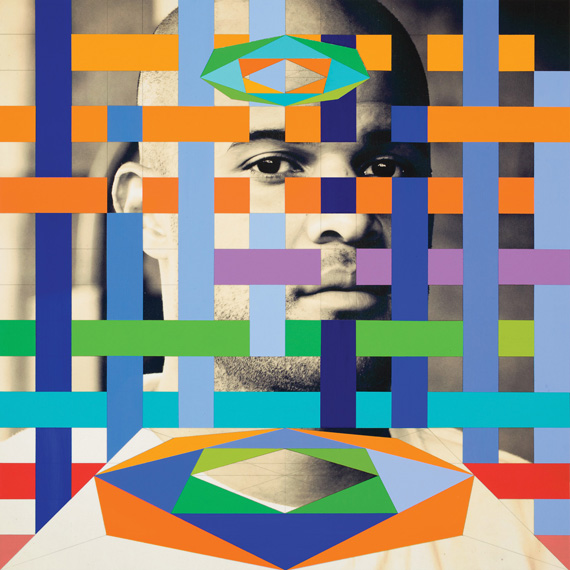 Homeboy Sandman Hallways stream
Homeboy Sandman "Hallways OUT NOW"
Homeboy Sandman "Problems" (Official video)
– Hallways is the 2nd album released on Stones Throw records by Homeboy Sandman. Above we got the album stream for Hallways, a promo track for the album's release "Hallways OUT NOW", and the music video for the single "Problems".
It's here: Homeboy Sandman's Hallways, his second full-length album on Stones Throw Records. It is an ode to the space between where you are and where you are headed; a space in flux, and a space where Sandman himself noticeably thrives in this release. Producers on Hallways include Blu, DJ Spinna, Oh No and Jonwayne, who produced the first single, "America, The Beautiful," and Knxwledge, who produced "Problems."

The prolific Queens MC has been prominently published in Gawker and Huffington Post, plus featured in an array of media outlets such as NPR, Pitchfork and Rolling Stone even naming him as "Artist to Watch."

Since signing with Stones Throw Records in 2011, Homeboy Sandman has made himself at home releasing a full length, First of a Living Breed, along with a series of five short records, establishing himself as one of the most productive and creative lyricists of this generation.

THE VINYL is a 2/LP gatefold with lyrics and two exclusive bonus tracks. Vinyl is running late and will be available no sooner than late September.

HALLWAYS OUT NOW Sandman celebrates the release of every new record with an all new song. "Hallways OUT NOW" is produced by Doc Heller.

via Stones Throw
Kool G Rap "The Meeting" Prod. DJ Premier 
– "The Meeting" see's two veteran Hip Hop artists: Kool G Rap and DJ Premier on throwback but fresh sounding boom bap street rap track.
Jeezy ft Kendrick Lamar "Holy Ghost" (Remix)
– Kendrick Lamar jumps on a remix of a Jeezy track "Holy Ghost" from Jezzy's new album Seen It All: The Autobiography. K Dot goes in on the track.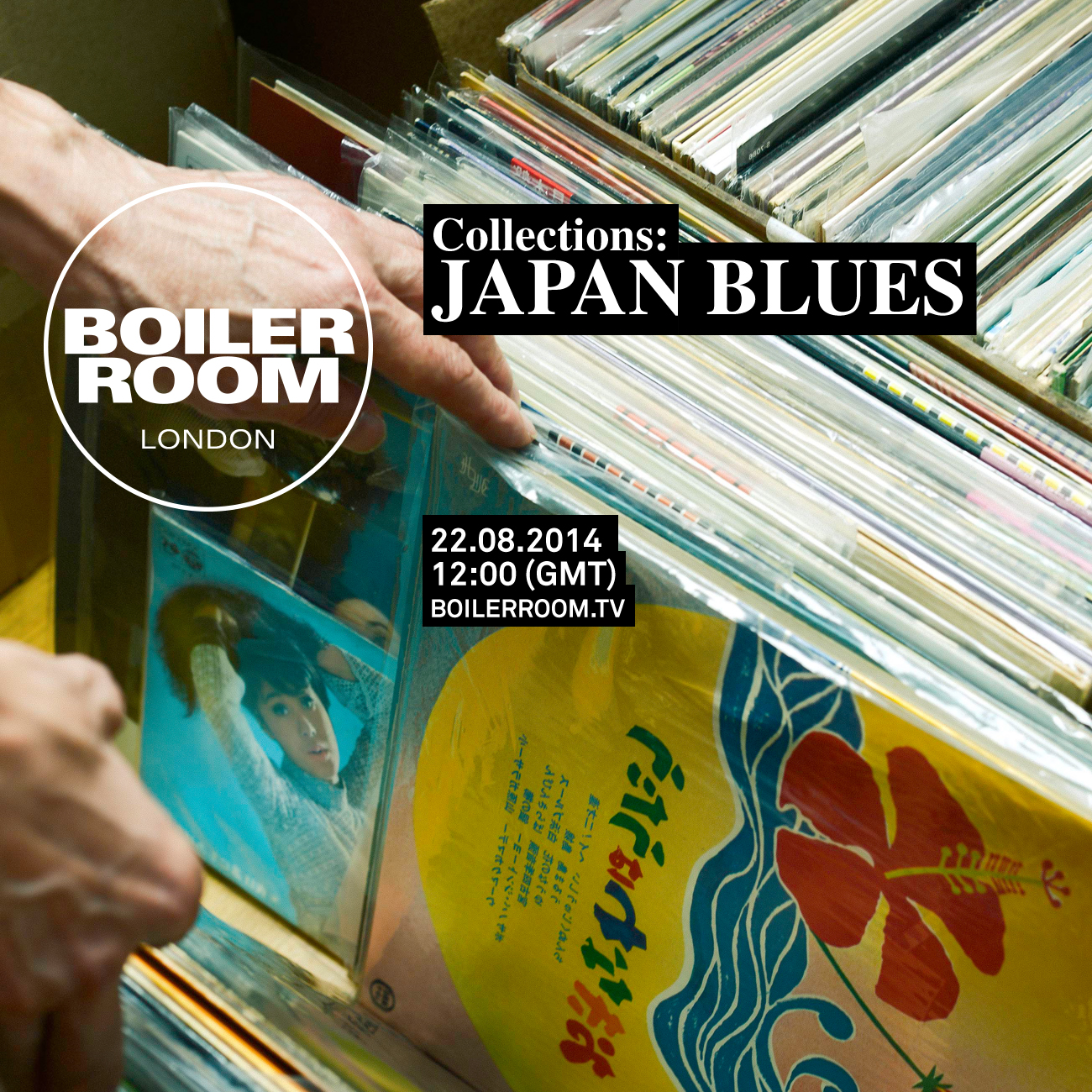 Boiler Room London – Collection: Japan Blues
– Boiler Room London meets up with collector Howard Williams for a show and tell of his collection of Japanese music (blues, rock, folk, jazz, beat, psyche, soul, funk, disco and electronic music) on vinyl records. Towards the end of the session Howard Williams does mini mix of records from his collection. [Boilerroom.tv]
Meridian Dan "One Two Drinks"
– "One Two Drinks" is a new UK Grime track from Meridian Dan dealing with drunken scuffles.
Clean Bandit feat. Stylo G "Come Over" 
– "Come Over" is a track by UK electronic group Clean Bandit featuring UK reggae/dancehall artist Stylo G, a shimmering and bright electronic/ragga dancehall track.
Caribou "Can't Do Without You"
– "Can't Do Without You" is a single by Canadian electronic music producer Caribou from his upcoming album Our Love, its a slow groove track that builds up to a lovely climax.
Palmistry  "Protector SE5"
– "Protector SE5" is an experimental, minimal, ambient, ragga, dancehall track from South London producer Palmistry.
Dougie F And DJ Fire Talk Jersey Club Music And Working With Diplo on Sway in the Morning
Dougie F & DJ Fire – Back Up On It (Jasmine) [Audio Stream]
– Checkout Jersey Club subreddit for more tracks.
Mixmag – Gorgon City 60 minute bass-house DJ mix
Charli XCX – I Want It That Way (Backstreet Boys Cover) @ Borderline Music in Chicago 5/21/2013
Charli XCX- I Want It That Way (Cover) on A.V. Club
– Charli XCX's star is rising now, for me her cover of the Backstreet Boys "I Want It That Way" is what put her on my radar last year.
Dubstep: Deep Dubstep (Pt. 1, 2004-2006)
– Evolution of Electronic Sound is back with another informative mix in their series that explores the development of the dubstep sound. This is how they were looking at dubstep around 2004-2006.
Although there are no clear classifications for any approach to dubstep, a notable shift in the sound occurred in 2004, and the one tune that did it was Loefah's Horror Show. Before this tune, everything considered dubstep was predominantly based on energetic 2-step beats. Loefah kept the 140bpm tempo (as well as the deeper sound himself, Digital Mystikz and Kode9 pioneered), but halved the timing of the beats so that it sounded more like 70bpm. This production style was labelled "halfstep", and it clearly influenced how nearly everyone else made dubstep — by 2005 commenters were remarking that, for the uninitiated listener, dubstep basically meant halfstep.

In early 2006, Mary Anne Hobbes brought together the most notable figures of the scene for the Breezeblock Dubstep Wars. This one-off radio show had a big effect on the popularity of dubstep, and it happened to mostly feature halfstep beats. To new listeners, this basically was the sound of dubstep. A few years after 2006, two noisier strains of dubstep were what a much larger part of the world came to know "dubstep" as. The terms "deep dubstep", "minimal dubstep" and "real dubstep" all caught on for the style presented in this mix.
Janelle Monáe & Kimbra Present The Golden Electric Tour
Aretha Franklin "Rocksteady" (1971)
Michael Jackson "Wanna Be Startin' Something" (1983)
– Janelle Monáe & Kimbra cover the classic breakbeat song "Rocksteady" by Aretha Franklin and Michael Jackson "Wanna Be Startin' Something" as a promotion for their "Golden Electric" tour.
Jazmine Sullivan "Forever Don't Last"
– "Forever Doesn't Last" is a new track from Soul/R&B singer Jazmine Sullivan, a song about coming to terms with the temporary nature of relationships.
CJ Fly ft. Joey Bada$$ "Sup Preme"
Cal Tjader "Django" (1967)
The Fugees "Ready or Not (Clark Kent Remix)" (1996)
Jeru The Damaja "Can't Stop The Prophet (Pete Rock Remix)" (1994)
– "Sup Preme" is a track off CJ Fly's The Way Eye See It mixtape featuring fellow New Era partner Joey Bada$$.  The beat samples Cal Tjader's "Django," which has been used on old school tracks like Clark Kent's remix of The Fugees' "Ready or Not" and Pete Rock's remix of Jeru The Damaja for example.
De La Soul "Kicked Out The House" from 1991 De La Soul Is Dead album, a Hip-House track produced by Prince Paul
Grunckles Gulch EP by Runt and Gunky Knuckles
 
–Grunckles Gulch EP is a  collaborative project from rapper Runt of Jivin Scientists and producer Gunky Knuckles. The production is forward thinking while reaching back to the early 90's Golden Era. The sounds take notes from Just Blaze. The high hats rattle over triumphant samples as if the ground is about the crack open, releasing lasers that puncture the sky. Think of the beats as Time Square lights in audio form. The rhymes battle while interweaving concise story lines that steal your ear; a pleasant surprise. Runt spits like a 5-star veteran with melodies and cadences that meld into the soundscape like a burner painted on a subway car. The project is part of wearebugginout.com's four-part series which will each showcase a different rapper/producer combo.The EP is a free download here.
Trapped inside this 9 song EP are sounds of storytelling, happiness, abuse, death, and growing old. All pulled together to paint a picture with rhythms made of sounds and writings. Giving you a heart shaped piece of Runt and Gunky, to you the listener. The adventure of "Grunckles" is a ride for the ages.Enjoy the free download!

Grunckles Gulch is part of a 4 part series brought to you by wearebugginout.com. The Dy-ad series (meaning 2, a pair) showcases a rapper and producer combo. Runt And Gunky Knuckles set the Bar with their Project "Grunckles Gulch". Set to release Tuesday, September 2nd 2014.
Jungle, "Heat"
Jungle, "Platoon"
-2014 is looking like the year of Jungle. This mysterious UK soul, funk, disco duo simply known as J and T are practically sampling hearts for drums and keeping cats grooving on the dance floor. It's straight feel good music with the visuals to match.