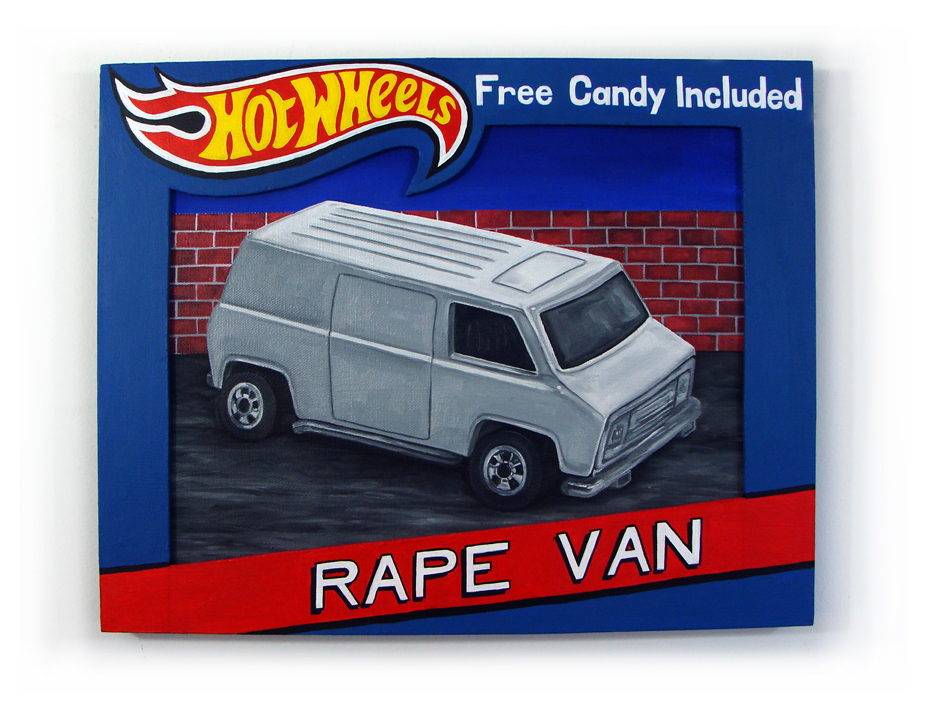 Using pop icons and counter culture to commit political acts through art, painter and illustrator Peter Adamyan is among a few fine-art-satirists speaking truth to power. On April 11th at Good Mother Gallery, Adamyan presents "Dystopia Toyland," a collection of highly conceptual intricate collage-paintings. The multi-layered images are acrylic painted comedy bits. It's a toy store for the disenchanted. Looking for that perfect custom "Hot Wheels" rape van, "Toyland's" got you covered, "free candy included." Come explore the subliminal propagandized childhood you didn't know you had.
Expanding on the consumerist aesthetic of my last solo show "Salvation Mini Mart" this show will explore humanity's worst tendencies and the moment in childhood when we first realized the scope of the world's problems.

I will be approaching this subject matter by using the visuals from our collective childhood to explore the darker side of the duality of man, in the form of a dystopian toy store. This store will be stocked not only with my original paintings but limited edition customized toys that are inspired by war, sexual violence and minority suppression.
TMG interviewed Adamyan just after he wrapped up "Salvation Mini Mart," and was in the midst of working on this show. Read here. More preview shots of "Toyland" are below.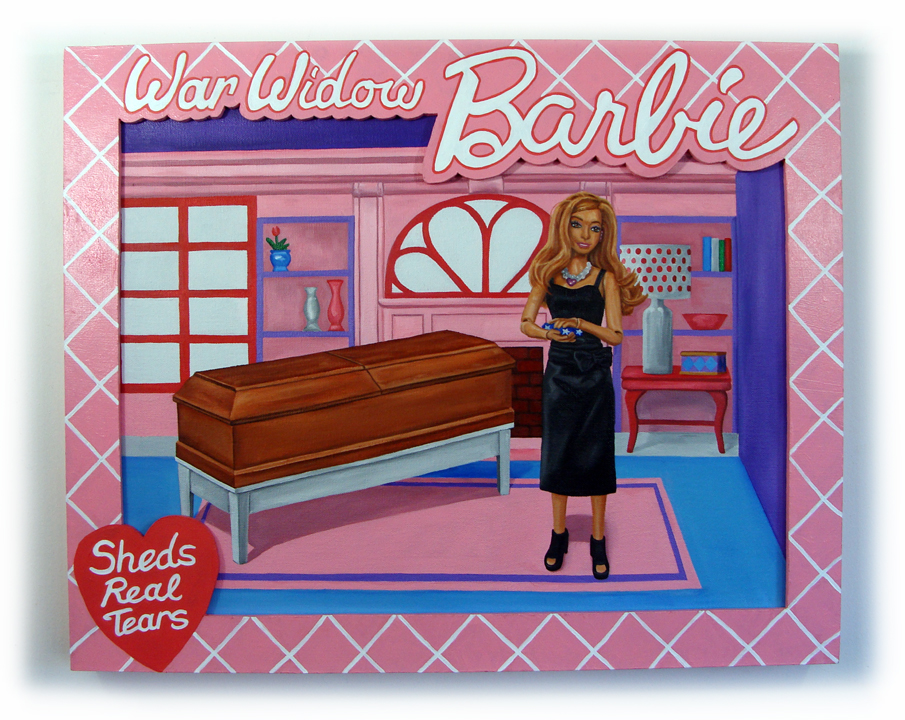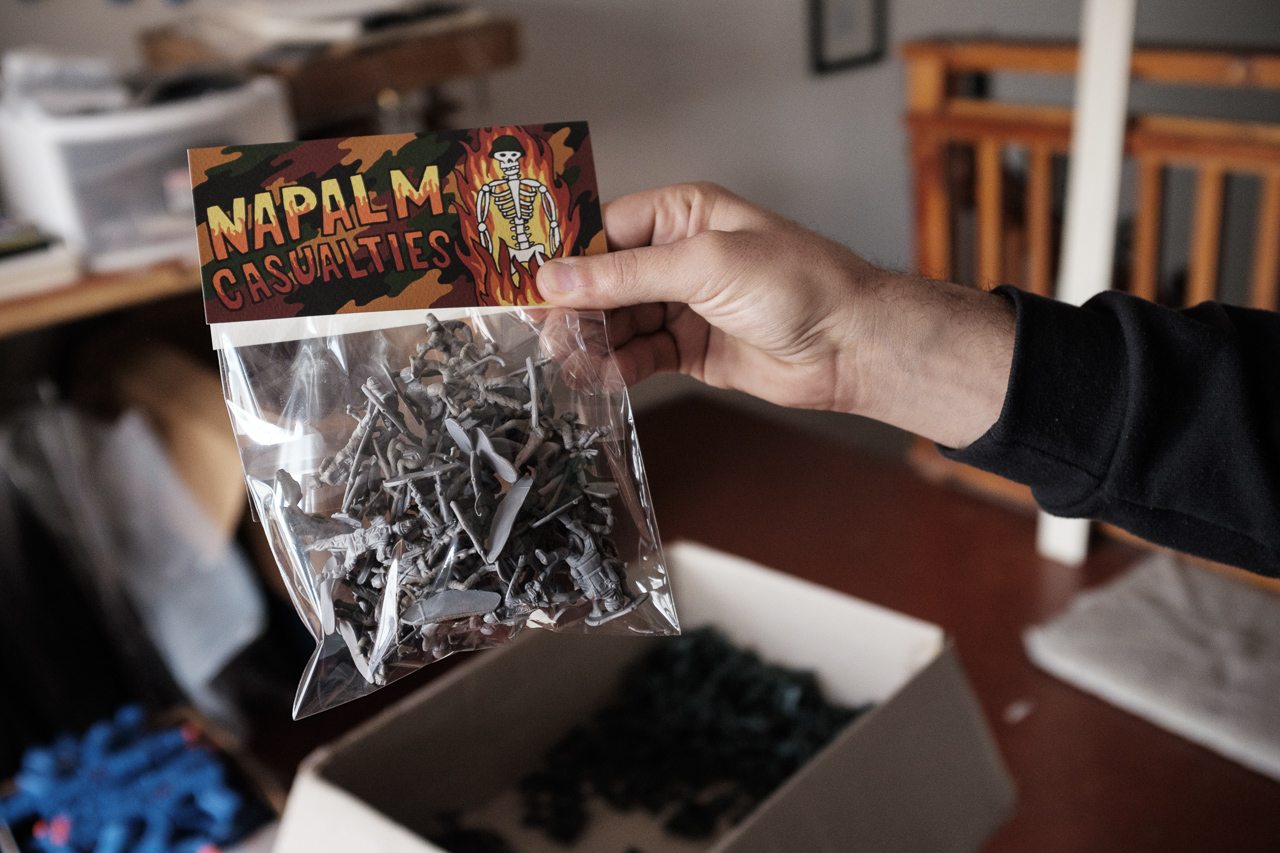 All photos courtesy of Shaun Roberts