San Francisco native DJ Zobe gave us his best of albums and rappers of 2013…so far. These are in no particular order. For all things music and otherwise, check his blog at djzobe.tumblr.com . He's always into something and constantly posting everyday. Thanks Zobe.
Best Albums 2013 (so far Sep 2013)
EL-P & Killer Mike Run The Jewels
Action Bronson Saaab Stories
Dumbfounded Old Boy Jon
Hieroglyphics The Kitchen
Tyler The Creator Wolf
Earl Sweatshirt Doris
Talib Kweli Prisoner of Conscious
Asap Ferg Trap Lord
Asap Rocky Long Live Asap
Kanye West Yeezus
Jay-Z Magna Carta, Holy Grail
MCs' of 2013 (New/ Folks I'm Feeling right now)
Angel Haze
Joey Bada$$
Rhapsody
3d na'tee
Danny Brown
Iamsu! (HBK Gang)
Asap Rocky, Freg, (ASAP Mob)
School Boy Q, Ab Soul, Kendrick Lamar (Black Hippy/TDE Crew)
Tyler Creator, Earl Sweatshirt (Odd Future)
The Underachievers
Black Dave
Author bio: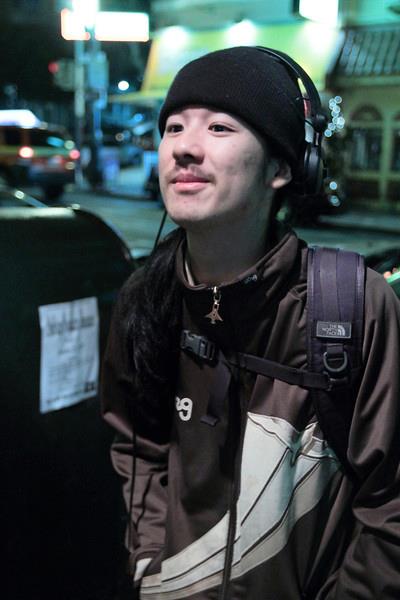 DJ Zobe is a San Francisco native, DJ, Zeitgeist instigator, infiltrator, investigator, collaborator, and DIY street scholar.
Started DJing in 2001, right after high school going into college, saved up funds to get my first DJ Set/Stanton (he got Technic turntables a few years later).
His style is eclectic, with Hip Hop/Rap being the foundation, but also expanding into Funk, Rock, Soul R&B, Pop, Disco, House, Electronic Dance Music, and etc.
For DJ gigs, weddings, or private events, message me at djzobesfc@gmail.com
Follow me
Facebook: www.facebook.com/djzobesfc
Twitter @djzobesfc
Blogs
djzobe.blogspot.com
djzobe.tumblr.com
Mixes
www.mixcrate.com/djzobe
www.soundcloud.com/djzobesfc