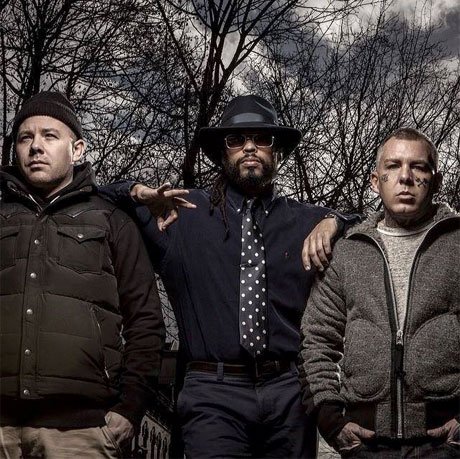 When you speak of Canadian Hip-Hop, people will mention the common names such as the more recent Drake to the older Main Source, but you gotta mention Swollen Members in the mix. Founding member Madchild, in the early parts of his music career lived in the San Francisco Bay Area (some of the early Swollen Members collaborations featured DJ Q-bert & Mixmaster Mike of the then ISP crew) before moving back to Canada and linking up with the other two members (Prevail & Moka Only) to form Swollen Members in the early 90s'. The group has seen changes in the lineup over the years with Moka Only leaving in 2005 and Rob the Viking signing on in 2002. Madchild often points out that Swollen Members is part of the "Battle Axe Warriors" movement that is 6,000 members strong, akin to Insane Clown Posse's Juggalos.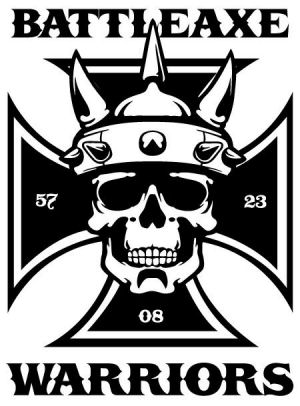 Swollen Members had much success in Canada (late 90s'-2000s') for an independent Hip-Hop act (won 4 Juno Awards, platinum and gold selling), with collaboration from fellow Canadian artists like Nelly Furtatdo, to underground and indie Hip-Hop groups in the U.S. such as Dilated Peoples and Jurassic 5. Although Swollen Members are often classified as underground or indie artists, they'vesz had their share of rockstar moments; Madchild is a recovering addict, he said in a recent interview on Sway in Morning that at the worst point in his addiction he blew $3 Million. In the recent years Swollen Members has recuperated, staying focus on the music, putting out new material and touring. They are readying the release of a new album called Brand New Day, which comes out June 17th. Below are streams of the singles "Brand New Day" and "Power" from the upcoming album, as well a two interviews with the group.
Swollen Members "Brand New Day"
Swollen Members "Power"
Nardwuar vs Swollen Members' Madchild interview
Sway in the Morning: Canada's Swollen Members Talk Deportation, Drake's Success, & the Battleaxe Warriors Movement+Five Fingers of Death Freestyle
To pre-order A Brand New Day CD/LP head to Swollen Members' offical online store website.
For more info on the "Battle Axe Warrior" Movement head to their website.