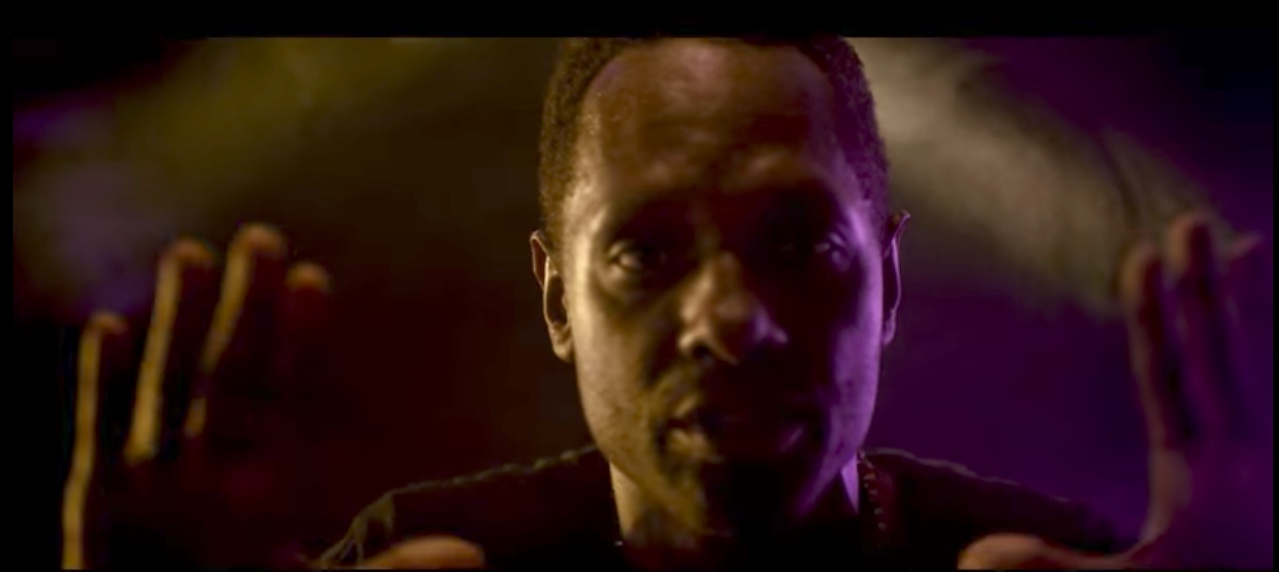 Last week I interviewed rapper, producer, and artist M.Sayyid of Anti-Pop Consortium.  Catching up with the big homie was more of an informal conversation. Didn't think he'd remember me. We hadn't connected in over 10 years. I was geeked to talk to him. He's been living in Paris, France for three and a half years. Dude went right in, talking about the terrorist attacks over there. Error Tape 1 was recorded during that period. The November 2015 attack that took place during an Eagles of Death Metal concert, was 10 blocks from his crib, "It was Friday the 13th too," he said. I was so wrapped up into listening to his story that I almost forgot to press record, I didn't want to interrupt him.
Can't wait to start working on this joint. It was a trip. I asked him about the possibility of another APC album, Error Tape 2, and the buggy experience of acting in the soon to be released French film, Aurore.
There will not be another APC record.
Forgot to ask him to describe touring with Radiohead while recording Arrhythmia on the road. He was forthcoming about making the move abroad. With him living in Paris and me in Tokyo, there were a lot of parallels. "What about you?" he asked. "What's Tokyo like?" I told him that Mark Manson's The Subtle Art of Not Giving A Fuck convinced me that I had been looking at living here all-wrong.
Raising Kantra abroad kept me distracted from worrying about convincing the locals that I'm not a safety hazard. I told Sayyid about how hard my wife works. "We got lucky," I said. Really, I wanted to say that I got lucky. It was like the feeling that he described when he first got to Paris. Moving his 14-year-old daughter over seas "was ambitious." We could've talked for a lot longer, but it was 3pm over there and almost 11pm over here. Haruki and Kantra were trying to go to bed.
Before I tackle this interview, I still got a gang of shit to bang out. There will be one more TMG post published this week. It just tapped itself out. I usually start on paper, but I went out with the fam (long overdue), caught some sun, came home, plopped myself down and it came.
Thank you Sayyid for taking the time. Appreciate it.
If you're not familiar with this brother, read my album review of Error Tape 1 and the story of how I met him. Most importantly listen to his music. His former band members got heat too.
Hope everybody's ok in Puerto Rico. I'm thinking about Mexico. Japan had a 6.1 earthquake last week. It happened near the Fukushima Power Plant, the same one that had a melt down after the 3/11 earthquake.
I'm backstroking through The Dip, listening to Super Duty Tough Work while I do dishes. The universe isn't indifferent, The Cosmos S01E11. I watch it with Kantra. She likes the animation. Also have had this Brother Polight interview running over and over again.