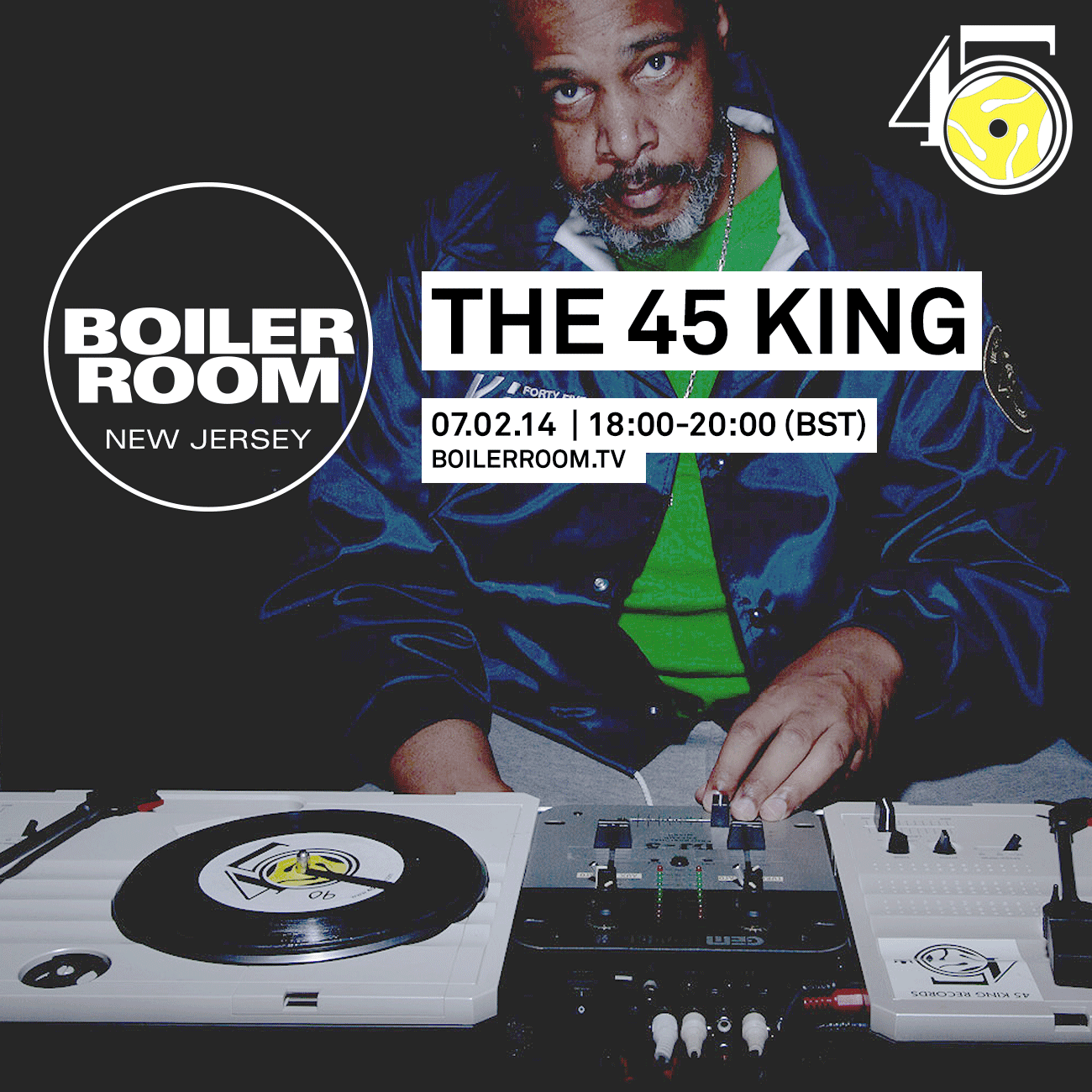 Early this month, legendary Mark the 45 King did a DJ set for Boiler Room. The set was recorded and streamed on July 2nd, 2014. The 45 King is known for his vast 7″(aka 45s) vinyl collection, and as a producer of classic Hip-Hop tracks from the 80s, 90s and 2000s. A few years back I saw on the 45 King's youtube channel videos of him playing 7″ 45s on two portable turntables and mixer, which inspired me to experiment and figure out how to hook up a Serato box to my portable turntable. In this DJ set it appears the 45 King has some custom made and or rare promo 7″ Serato control records and is playing his set on two Technics 1200s turntables, a Rane 57SL mixer, and a MIDI control pad. He begins his set on Serato but switches to regular 7″ records towards the end of his DJ set. The 45 King is definitely considered one of the great DJs and producers in Hip-Hop, whose musical track record spans multiple decades.
Boiler Room intro to set:
We're visiting legendary Hip-Hop producer & 7″ encyclopedia, The  45 King, at his home in New Jersey for an extended DJ set. This guy has produced some of the biggest Hip-Hop tracks of the past 25 years (Stan, Hard Knock Life, The 900 Number), this show also marks our first ever broadcast from the Garden State.
45 King Boiler Room DJ Set