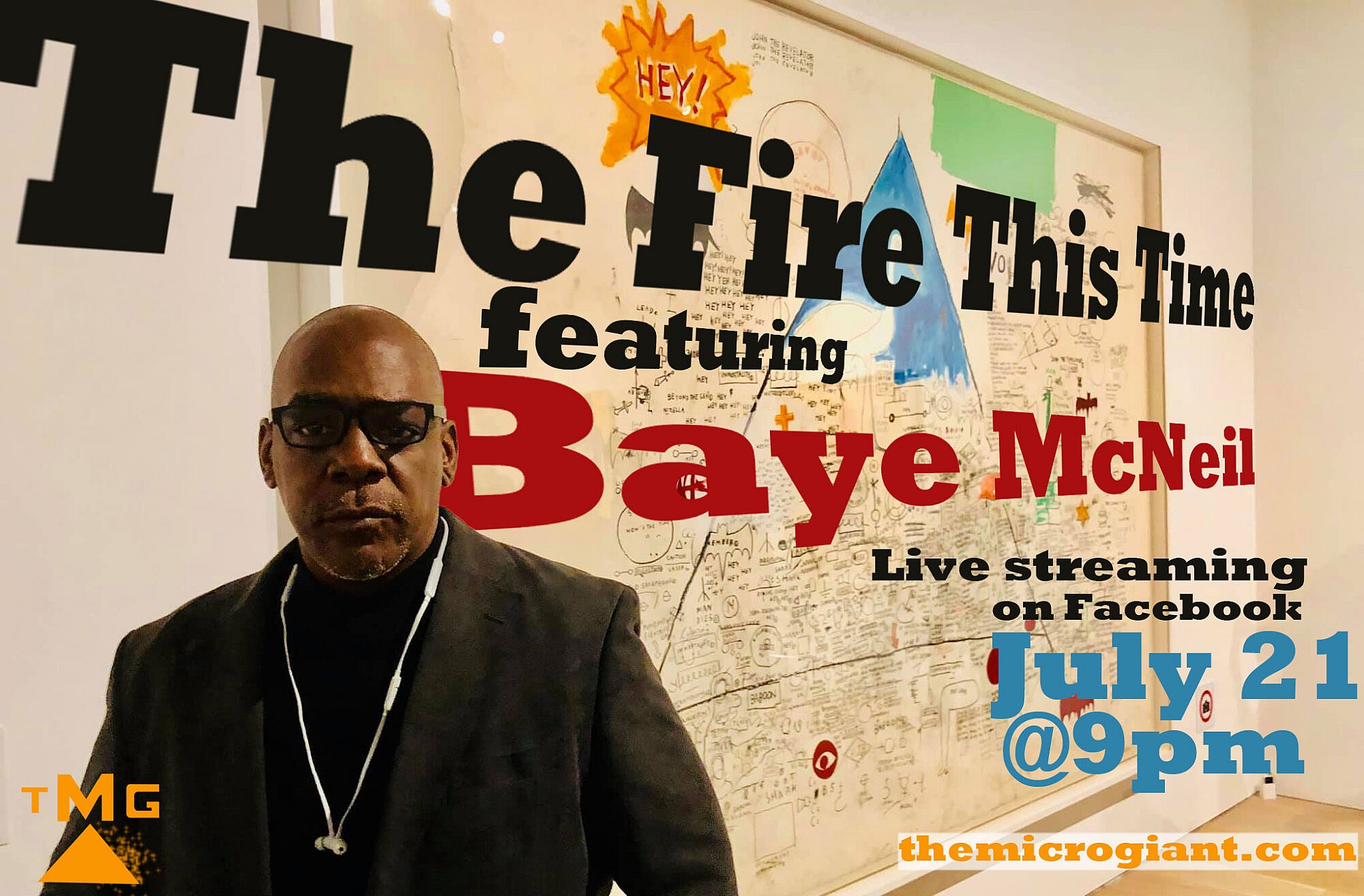 July 21 at 9pm (JST) on episode 5 of The Fire This Time podcast, we'll have an esteemed guest who writes about Japan "from a human perspective." Based in Japan since 2004, this Brooklynite is a former Five Percenter, a lecturer, and teacher. He's written for Washington Post. He's been quoted by the New York Times, BBC, AP, and various other global outlets. This guy started off as a nobody blogger. He's made television appearances on TBS and BBC. And he's also the author of the acclaimed memoir Hi! My Name is Loco and I am a Racist and Loco in Yokohama. I'm excited to officially announce that we'll have Japan Times columnist Baye McNeil on the show. He'll be live with us on July 21 at 9pm (JST), that's July 21, 9pm (JST).
If you're stateside that's July 21, 8am. Yall getting it early this time.
To get an understanding or an idea of what its like to be Black and in Japan at this moment in history, read Baye's essay, You Might Be Already Dead and Not Know It. Going back over 10 years ago, The empty seat on a crowded Japanese train crystallized an experience that a lot of foreigners have while living here and still do. Sometimes you don't even realize it until the empty seat starts making faces at you. It'd probably behove you just to go through his Japan Times column. To me Hi! My Name is Loco and I am a Racist definitely confirmed that I probably was more uncomfortable than crazy.