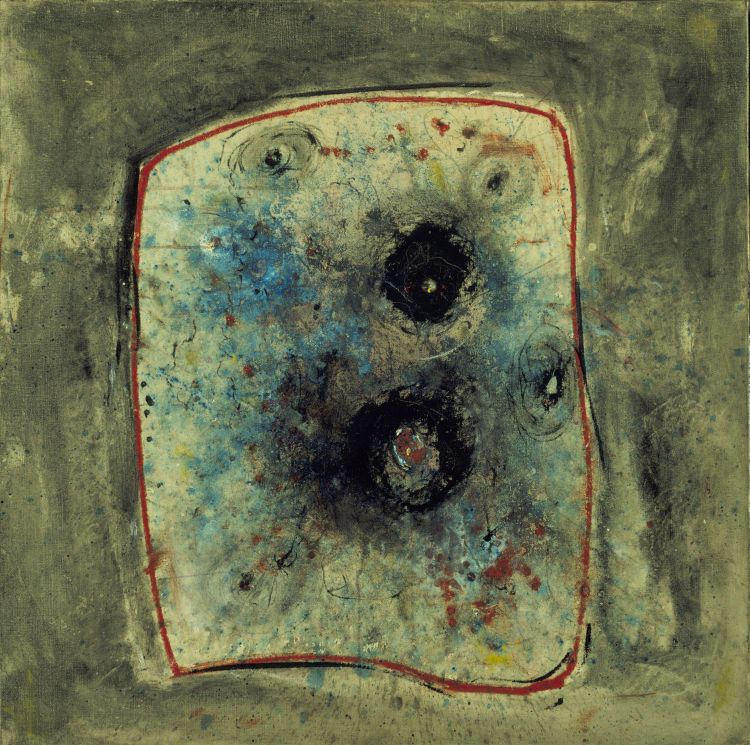 Wols (A. O. Wolfgang Schulze), 1913–1951, was a German painter, photographer, and illustrator. He could've been a first string violinist, but took up photography as an apprentice instead. He lived in France at the turn of the century, but was put in an interment camp when World War II broke out. By 1940 he managed to flee the Germans several times before returning to France after the war died down. At that point he had already turned to alcoholism after repeated attempts to emigrate to the states. By 1946 his art progressed from ink drawings to oil paintings and it cracked his head wide open.
His powerful oil paintings were applied in layers, drips of paint and gestural brush strokes that almost mimic shape shifting creatures manifested by a child's hand. They represented a dark world guided by a prick of light. The influence of Surrealism and existentialism started to reflect in his work. Guess it paid off to live in post World War II Paris, kicking it with the likes of Max Ernst, Joan Miró, or Jean-Paul Sartre just to name a few.
Chinese Daoist philosopher Laozi was also a huge influence. It inspired him to write poems and aphorisms that expressed his views and ideas. Wols helped establish Art Informel and the Tachisme movement, a counterpart to Abstract Expressionism. By 1947 he fell ill and spent the remainder of his days painting in bed. He garnered a reputation for his work that didn't become legendary until his untimely death from food poisoning.