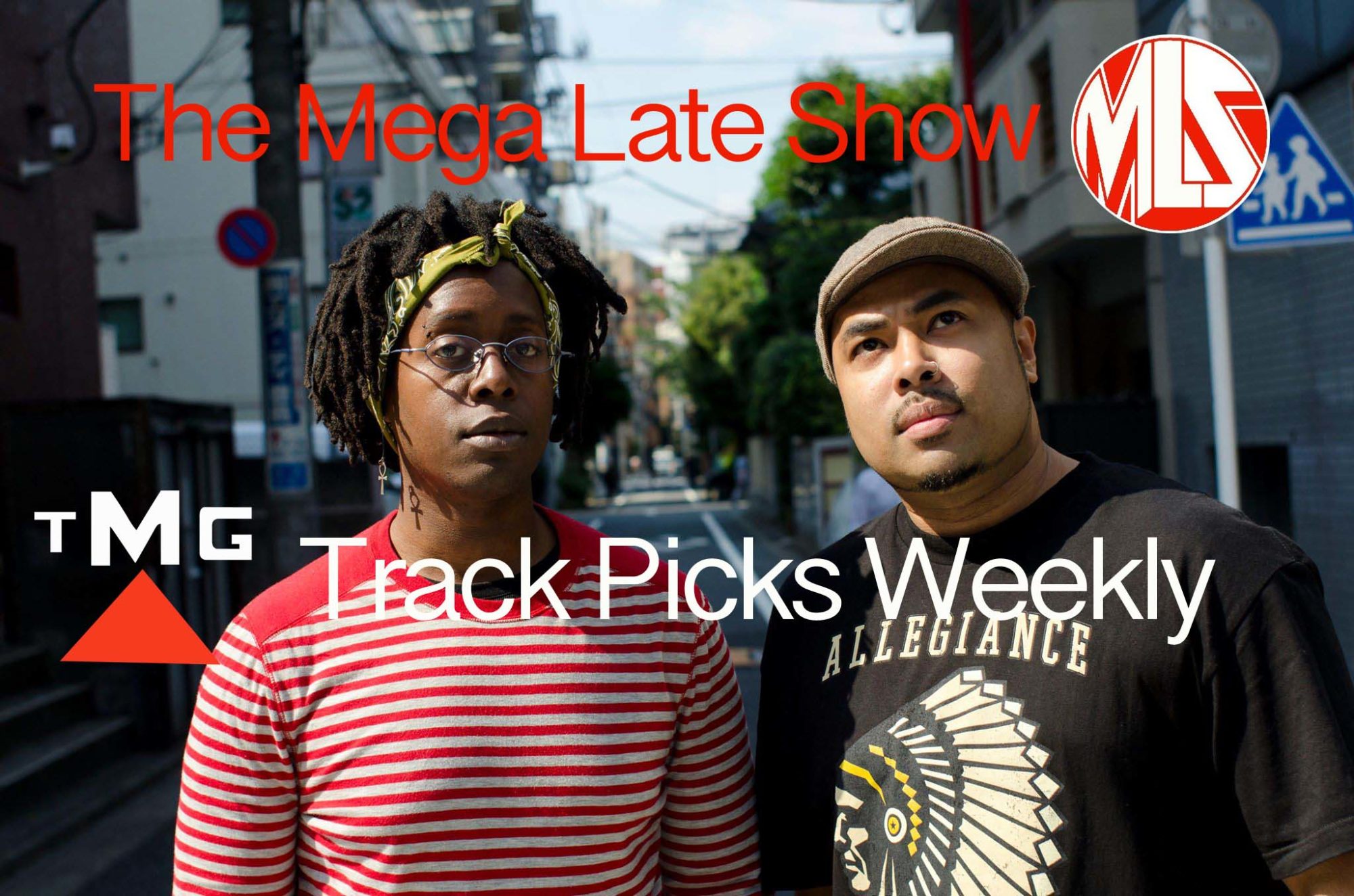 To close out February, The Mega Late Show took over this week's track picks. If you haven't heard Tokyo's number one hip-hop podcast, The Mega Late Show is available on all streaming platforms. They had me on the show a while back, here. In exchange, they did two exclusive TMG mixtapes here, and here. As guest editors, Mega and Late of MLS put together some treats. Mega's picks are relatives of a family tree while Late highlights some slept on tracks and he gives a peak into his personal rotation. This is the first time that TMG has hosted guests for this series and it won't be the last.
It's new. It's dope and I had been listening to it, but also because Breezly Brewin is super dope and whenever we get a song by him, I kind of get hyped because we never really got a dope solo project from Brewin… Well and at the end of his verse [on Slippery Slope], he uses some dope lines from B Real of Cypress Hill where he says, 'it could make you wanna kill a man/ if I'm real b-ing/shits demeanin'/ya think you know what I'm meanin?' That line 'ya think you know what I'm meanin" when I heard it, it just got stuck in my head cause I just thought it was a really dope line from B Real and becuase of that I started thinking about its usage and I remember an album [Home Field Advantage, 1999] from The High & Mighty…. -Mega
So my second song is High & Mighty's "The Meaning," which has a scratched-in vocal sample of B Real saying 'you think you know what I'm meaning.' -Mega
My third track is the song that the actual line was said on, Cypress Hill, "Stoned is the Way of the Walk." As I went back to listen to it I noticed the sample. -Mega
It's Grant Green, "Down Here On The Ground," which once you hear that track, you'll recognize it from a couple people who sampled it: [A Tribe Called Quest, "Vibes and Stuff" (1991), Pete Rock and C.L. Smooth, "Act Like You Know" (1992), Chi Ali, "Funky Lemonade, Remix, (1992) -Mega
To tie things up from that rabbit hole that I was led into by that Breeze Brewin verse, I choose "I'm Gonna Kill You," which is off their debut LP, Clear Blue Skies (1996). -Mega
The second part of my list is J Dilla because its Dilla month. Shout out to Dilla and Nujabes. Hawk House is two guys and one lady. They used the beat that Dilla used to remix Pharcyde's "She said." I picked this joint cause the beat is super dope and on this Hawk House track the bars are dope and I love that. -Mega
N'Dea Davenport was a guest on our podcast recently and this track is phenomenal. -Mega
This is produced by J Dilla, also with him rapping. Its one of the moments where I realized exactly how much I really like Dilla's music. -Mega
It's a song that I put on when I want to feel like I'm about to do something dope. -Mega
I actually wasn't familiar with this track until this month. I didn't know that Dilla remixed Four Tet, but it seems like a logical choice. Both of them are tremendous producers and I can see why Dilla would have a lot of respect and would want to remix one of Four Tet's tracks. Dilla was really good for that and its a jam. -Mega
Its a b-side or a loosie from The Marshall Mathers LP (2000) or the The Eminem Show (2002) period. I was debating between this song and "3-3" off of Infinite, but I figure most people know Infinite (1996) so I wanted to keep most of these tracks low or not so well known. -Late
I play this track a lot when I'm out just cuase its fucking tight. When you listent to it you'll see why. Its got a singy R&B hook. Its maybe the most poppy song out of my picks, but its also Korean so its dope and I doubt most people have heard it before. -Late
Its a really dope simple flip by 88 Keys. Kid Cudi's mostly kind of singing and rapping on here, but before that became the style. So its not auto-tuney its Cudi's style of singing. -Late
I have played this song so many goddamn times. I love it. I love to have this on a list with my name, so fucking dope. -Late
R.I.P. to Charizma
I bumped the shit out of this [Royce Da 5′ 9″ featuring Canibus & Elzhi] in college. That's when I was like, 'Oh is actually more dope than Eminem.' On Royce's freestyle, he takes Andre 3000's spot and bars-out on some Cappadonna shit, like tripple the length of Elzhi and Canibus. Canibus comes with a pretty decent verse though. -Late
I want to get a Japanese song on here. I really this Kanye verse. I like the beat. I like the idea that's kind of referencing Common and Japan's relationship to hip-hop. -Late
I was trying to figure out how to get Outkast on the list, but everybody knows all the good Outkast songs and I didn't want to just throw a sleeper on here for no reason so I settled for this, which also has an Andre 3000 verse that he blacks out on. I hope Royal Flush freestyle is enough Big Boi representation. -Late
Peace to The Mega Late Show, thank you.