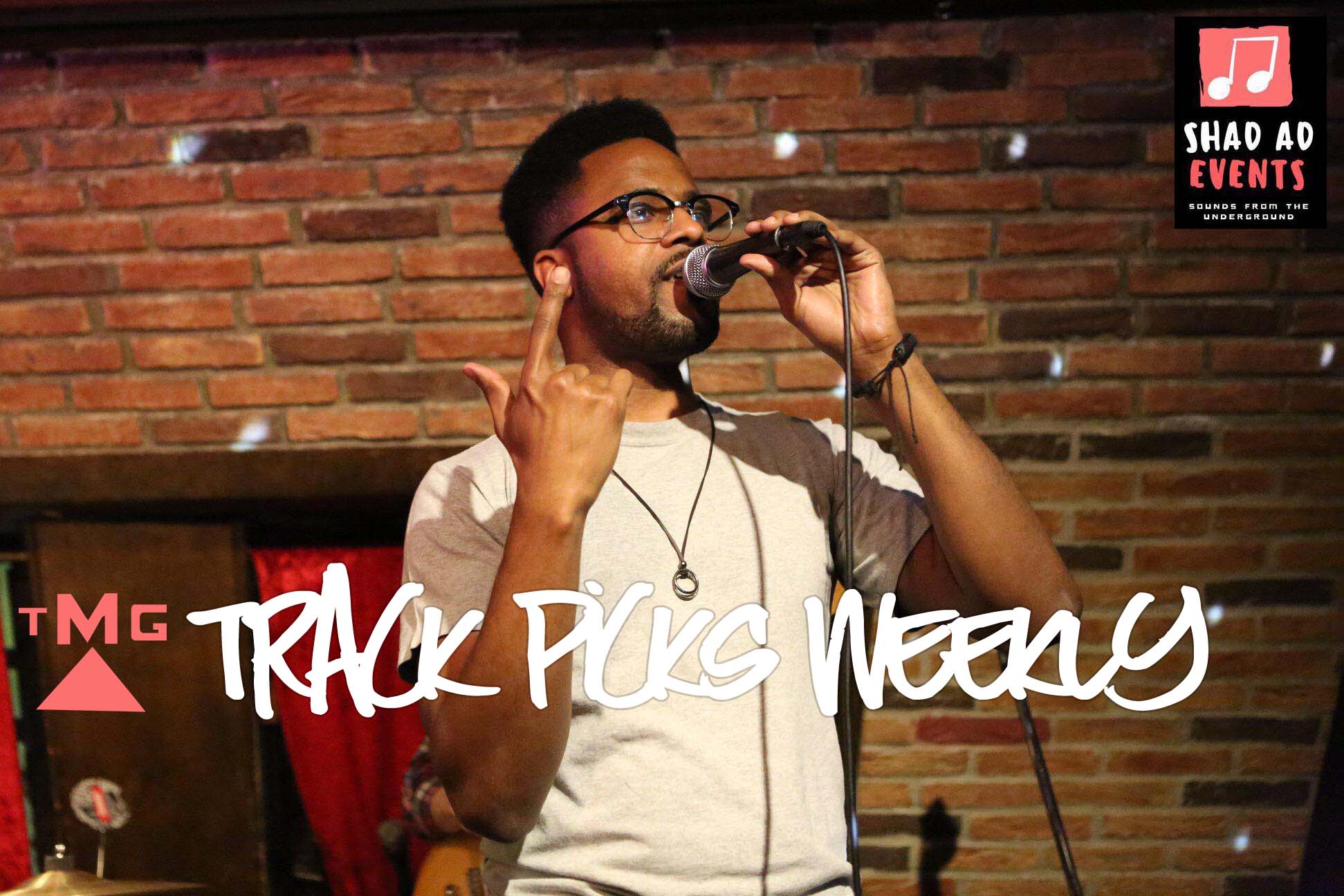 This week, TMG's guest editor is rapper and show promoter Shad AD. For genres of all sorts, Shad has created a platform for artists to work their craft and cross-pollinate. He also happens to be known to spit some bars. Exhibit A:
Shad's upcoming events are as follows:
April 10th & 11th: ARS: The Acoustification of Rock & Soul – features a variety of local Tokyo artists with acoustic versions of their songs, located in Shibuya at Ruby Room.
May 18th: BABEL Vol.009 – A conscious hip-hop, soul, reggae and R&B party featuring talented Tokyo artists. That'll be in Shimo-Kitazawa at Music Island O.
May 24th: The Chocolate Party – A soon to be announced new event featuring Shad AD and two other artists with backing bands along wth DJs, dancers of different genres (tap dancing, reggae, and possibly pole dancing this time), live/body painting and artisanal chocolate will be served throughout the night. The show will be in Shinjuku at Gyoen Rosso.
And without further ado, here's Shad AD's playlist for TMG's Track Picks Weekly.
"Pour Me Another" – Atmosphere
A track emphasizing the troubles of a common man stuck in a bar, this hard-hitting anthem by Atmosphere creeps in my head whenever I'm in this element.
"Royalty" – Gang Starr
In a society that systematically conditions black people to devalue ourselves in relation to our environment, this track serves to help remind me that we are kings and queens of our own rights.
"You Grew Up" – Oddisee
Very few tracks masterfully voice the dynamics of black & white America through different perspectives as well as this one here. 
"Own Light (What Hearts Are For)" – Brother Ali
As it's very easy to get swept away by the motions of society, this track is easily relatable as a way to encourage the empowerment of self-determination.
"Dancing In The Rain" – Blu & Exile
Despite the mellow melody that would fit any rainy day playlist, this track does an excellent job of encouraging the enjoyment of your own motions amongst dim surroundings.
"Post Traumatic Stress Disorder" – Pharoahe Monch
Tackling PTSD through the narration of an independent artist weary from warring against the industry machine, this track is an incredible testament to the struggle of the black male experience in America.
"Thieves In The Night" – Black Star
With an introspective mindset, this track gives shape to some commonly unspoken issues within American society.
"Clock With No Hands" – The Roots
With verses from one of the most underrated MCs of all time, it's almost impossible to not see the imagery of the lyrics in my mind. Black Thought highlights certain scenes from his environment.
"Me Or The Papes" – Jeru The Damaja
One of my personal favorite tracks with its simple yet catchy piano loop, this track is a relatable one as an artist seeking relationships that don't have the expectation of money.
"In All The Wrong Places" – Kero One
The hook alone of "looking for love in all the wrong places" is the perfect expression to summarize the numerous failed relationships of not only myself but of many others that I see around me. A perfect night track to play for an introspective audience.
"Nakamarra" – Hiatus Kaiyote
At first simply a beautiful song that was recommended by a fellow artist, I've found that this track has a very deep meaning in relation to Aboriginal people in Australia which opens doors for further exploration of their culture.
"Let It Ride" – Robert Glasper Experiment
This track is one of my favorite ones to play at night with its driving progression and mellow lyrical flow from guest singer Norah Jones.
"Diddy Bop" – Noname
This track is reminiscent of my own childhood interactions with a sick, nighttime arrangement of the beat, choral stabs in the hook and verses from one of the best female MCs I've heard in our current generation.
"Even Though" – Living Legends
With the hook "even though we don't get along, I still love you" I end up listening to this track every time I get in a fight with a loved one. Really good to play at night.
"The Listening" – Little Brother
By one of the iconic crews of the past that helped pave the way for underground hip-hop artists to make a name for themselves through online sharing, this track is a perfect summary of an underground MC's woes to be heard and listened to even though their subject matter doesn't contain the normally attractive nuisances that make others commercialized.
For upcoming shows and details follow Shad Events.
Peace, Shad. Thank you.
What should I include in next week's TMG Track Picks Weekly?