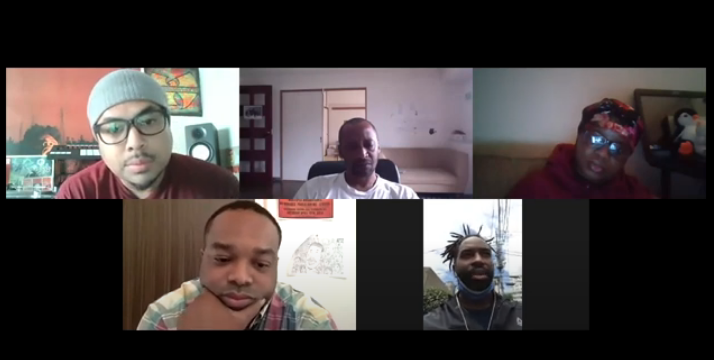 Here's the latest podcast from The Fire This Time podcast, featuring Paul Richardson, Bernadette "Bernie" Benjamin, Mega of The Mega Late Show podcast, and Maurice Shelton. On FB the show was broadcasted live, Tuesday, June 23. We talk about the cultural significance of the Black Lives Matter protests in Japan, the actual applications of reparations, J.Cole's track "Snow On The Bluff" about rapper Noname, her response, and we let yall know what we've been up to.
Thank you to all of our friends, family, viewers, and listeners. This episode got 757 views thus far on FB. It's humbling. To insure that you don't miss a show, subscribe to The Microscopic Giant FB page or the TMG youtube channel.
Episode 4 is happening on Tuesday, July 7, featuring legendary dancer and original b-boy Brooklyn Terry. He's a man of many talents and a hugely influential voice, but watch what he's famous for doing below.
Follow:
Tracy Jones (The Microscopic Giant) @themicrogiant
Paul Richardson @paulierhyme
Maurice Shelton @mauriceshelton
Mega @megalateshow