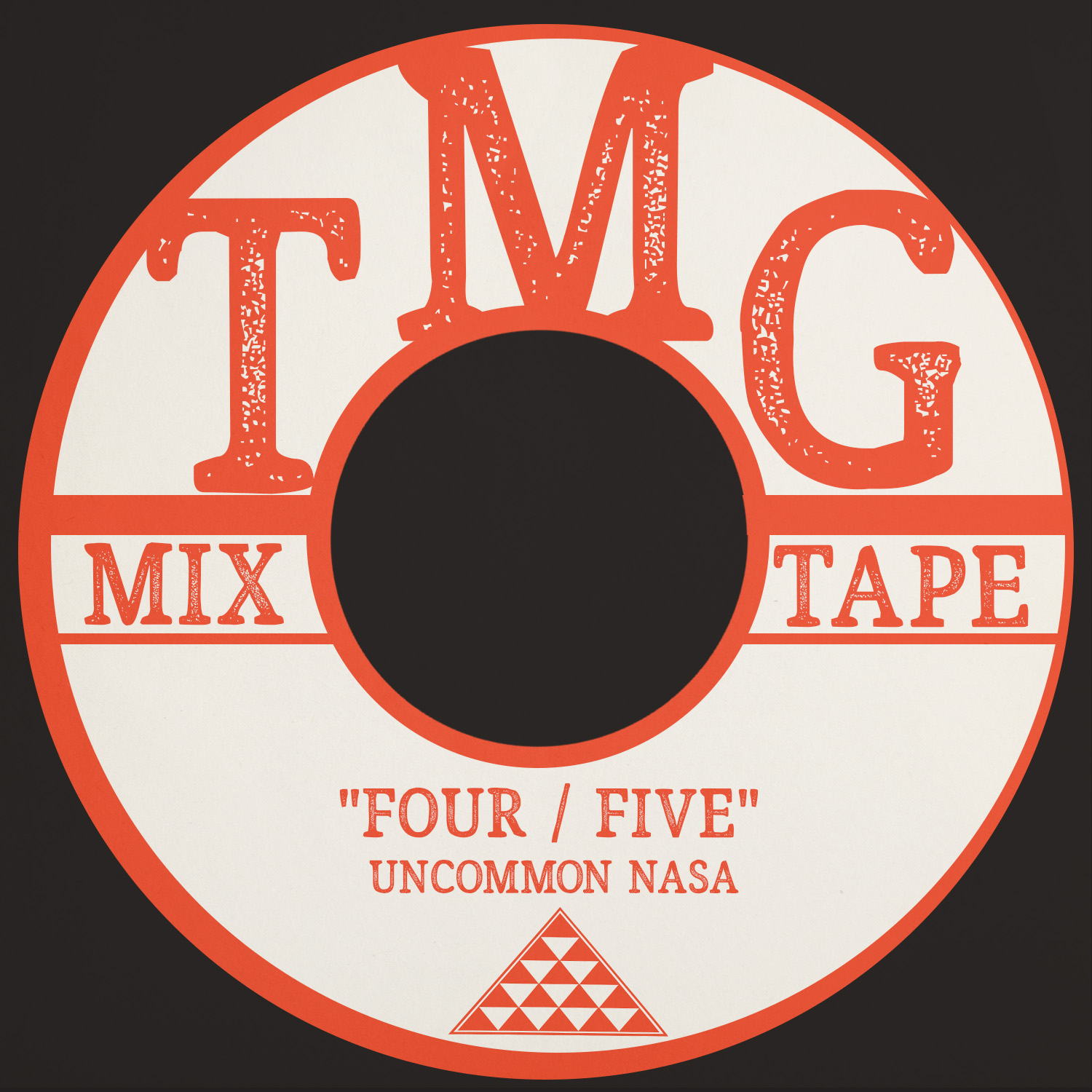 TMG is proud to announce our new exclusive mixtape by rapper and producer Uncommon Nasa. His name is synonymous with Definitive Jux Records, a label responsible for classic early 2000 New York art rap. Read the 2013 TMG interview with Nasa about his love of unicorns. He was the man behind the mixing boards for a lot of Def Jux studio sessions. He recorded and mixed numerous records that continue to age well and are still ahead of their time.
As an artist, Nasa has steadily put out his own music under his label, Uncommon Records. He's collaborated with notable artists like Curly Castro, Billy Woodz, Masai Bey, Agartha Audio, Open Mike Eagle, and Prince Po of Organized Konfusion. Nasa's latest project as producer and label head, Chekov's Gun, is a record by the UK group The Last Sons.
For the mixtape, Nasa got on the tables and blended some reggae 45's. The sound is lovely crackling wax and analogue island tones. This that hypno-swing mode, featuring Desmond Dekker, Sugar Minott, Horace Andy, Hopeton Lindo, and more. Toast. Press play below.
Tracklist:
Black History / Hopeton Lindo / 1978 Dread at the Controls
The Love of a Woman / Horace Andy / 1975 Clocktower Records
Just a Dream / Phillip Frazer / 1985 Black Solidarity
A Little Longer / Spanna & Freddie McKay / 1977 Love Records
Woman of the Ghetto / Yesika Zevulana / 1989 Zebulion Sounds
No Place Like Home / Desmond Dekker / 1975 Cactus Records
Truth and Rights / Ramon Judah / 2011 Tuff Scout
Jordan River / Anthony Johnson, Little John and Don Carlos / 2011 Youth In Progress (Re-Issue)
Snake in the Grass / Jimmie Shandel / 1973 Demon Records
Danger In Your Eyes / Don Evans / 1976 Coxsone Records
Jah Love is Sweeter / Laxley Castell / 1979 Orchid Records
Jah Bless Me / Future Trouble / 2002 Education Records
Good Thing Going / Sugar Minott / 1981 RCA Records
Mafia / Lloyd Parks / 1999 Pressure Sounds (Re-Issue)
Poison Dart / Prince Alla / 1980 Alaba Records