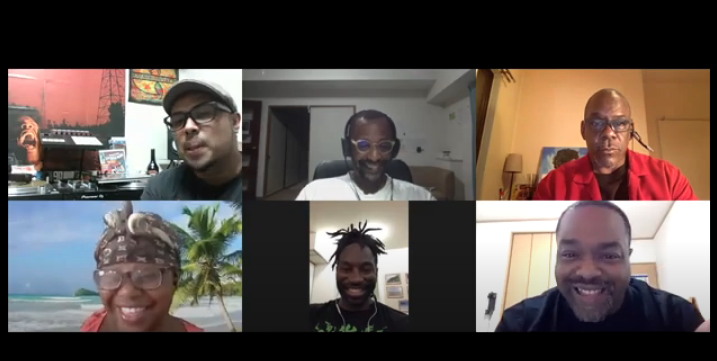 Last night, at a different time then we usually broadcast, we had Japan Times columnist Baye McNeil. Getting a chance to talk to him was like swinging around the final stretch to complete a full circle. Three years after moving to Tokyo, I discovered McNeil through a former co-worker talking about him in reference to micro aggressions.
Baye was humble, open, and gracious with his time and intellect. We talked about journalism's potential to affect change, the impact of George Floyd's death and the Black lives matter protests on Japan, Kwanzaa, and the otherization of foreigners. The time flew by as our engaging conversation went on for a minute, over two hours. Look out for his NHK TV special on black lives matter airing tomorrow. Here's the teaser.
As always, Bernie, Mega, Paul, and Maurice all had questions and something of value to contribute to the discussion. It's encouraging to see our varying experiences weave a unique tapestry of cognition. I wouldn't do it if I didn't enjoy the podcast. Thank you, guys.
Our next show will go back to our regularly scheduled 10am slot on Tuesday, August 4. If we have another guest for the show, I'll let you know. For now, watch our latest episode below. Thanks again, Baye.
Follow:
Baye McNeil @bayemcneil
Tracy Jones (The Microscopic Giant) @themicrogiant
Paul Richardson @paulierhyme
Maurice Shelton @mauriceshelton
Mega @megalateshow