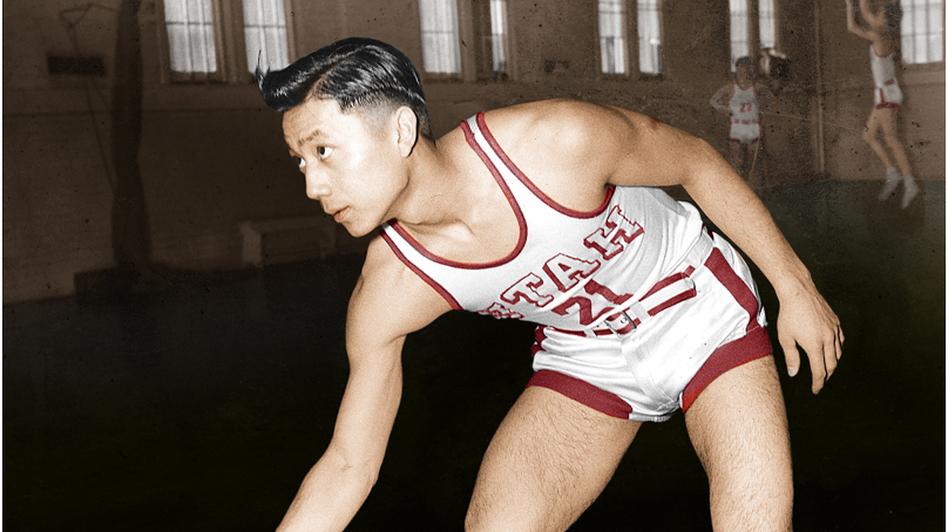 Before there was Jeremy Lin, Yao Ming and the few other Asian-Asian American NBA players, their was Wataru "Wat" Misaka, the first person of color to be drafted by the NBA to the New York Knicks in 1947. His legacy was largely forgotten until recent years, Wat Misaka joins Jackie Robinson in 1947 in breaking the racial barrier in U.S. sports. The first four black NBA players were drafted three years later in 1950: 1st – Earl Lloyd – Washington Capitols, 2nd – Nathaniel "Sweetwater" Clifton – New York Knicks,  3rd – Chuck Cooper – Boston Celtics, and 4th – Henry "Hank" Lincoln DeZonie – Tri-Cities Blackhawks.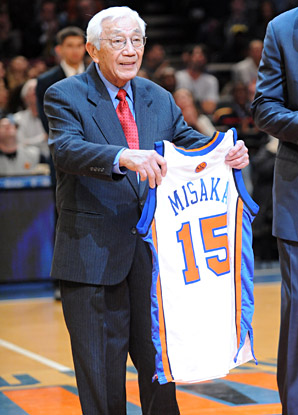 Wataru "Wat" Misaka, a Nisei born December 21, 1923 in Ogden, Utah. Wat attended Ogden High School where he lead the school's basketball team to win the state championship title in 1940, and the following year he led them to win a regional championship title in 1941. Wat lived through World War two, faced discrimination for his Japanese ancestry, experienced the interment of his fellow Japanese Americans, yet served in the U.S. Army during this time (rose to the rank of Staff Sergeant), all the while playing basketball for the then junior college now Weber State University and later Utah State University (wining two championships at Weber and one NCAA Championship with Utah State), which lead up to his draft to the NBA (then the BAA) with the New York Knicks (#15, played point guard, played in the 1947-48 seasons). Wat was eventually cut from the Knicks (he only got to play three games, scoring 7 points), he believed he was cut because the Knicks had too many point guards, he didn't feel it was because of discrimination, though he makes a note that he was not very close with the other players on the team.
Below is video profile from Wat's old school Weber, a trailer of the documentary on Wat called Transcending – The Wat Misaka Story (2010), and a video from Asian American Youtubers The Fung Bros on Asian NBA Players.
Weber College's profile on their alumni Wataru "Wat" Misaka
Transcending – The Wat Misaka Story trailer (2010)
Fung Bros on Asian NBA Players