"It's ill, 'cause this is the first interview I've done in a while. Call it an interview if you want, but I'm really just venting about a lot of shit that's been going on," said Anthony Marshall. A cool, well-mannered Virgo, Marshall, 33 co-founded the legendary MC showcase Lyricist Lounge along with partner and best-friend Danny Castro in the early 90's when hip-hop was called anything, but music.
The Lounge started in New York City as an open mic for young rappers or better known as MC's where hip-hop heads would come through and spit frees and writtens. Imagine those kids being Yassin Bey (formerly known as Mos Def), Pharoahe Monch, The Notorious B.I.G., 50 Cent, and Eminem before they had record deals. "We actually showcased 50 and Eminem the same night in '98 before I think they even really knew each other… that's the shit that the Lounge brings." Anthony, now 31, was only 15 when the Lounge started. With the help of Anthony and Danny's mentor Charles Thompson, the Lounge's first home was an Orchard St. loft in Manhattan's Lower East Side. "The first week we had like five [people], [then the] next week we'd have like ten. By maybe six weeks into it, we had to move. It was that serious. Cats were coming from everywhere… it started real organic."
By 1998 Lyricist Lounge had become a larger-than-life independent hip-hop showcase for underground/unsigned artists. Enter Rawkus, a then-unknown New York City-based independent record label funded by James Murdoch (son of Fox/News Corp mogul Rupert Murdoch), which he ran with Brian Brater and Jarret Meyer. Rawkus signed Lyricist Lounge and released the double compilation album Lyricist Lounge Volume 1 featuring future artists phenoms like Talib Kweli, Saul Williams, Jurassic 5, Yassin Bey and the Juggaknots and Company Flow super-group Indelible MC's. "Rawkus was nonexistent 'til we fucking did the deal with them," Marshall said tapping his hand on the desk. "That's no disrespect to anybody that was there, but nobody was checking for Rawkus until we really got into the mix."
Lyricist Lounge: Volume 1 became an underground classic. MTV gave them their own TV show. The Lounge received worldwide notoriety and set new standards for underground hip-hop after doing several international tours. "It was a good time," Marshall recalls, "but at the same time it was that peak point. From the peak you start to go through the slope again, 2001 we just went through a lot of changes with partners." 1998 was the year that corporate America started consolidated the culture.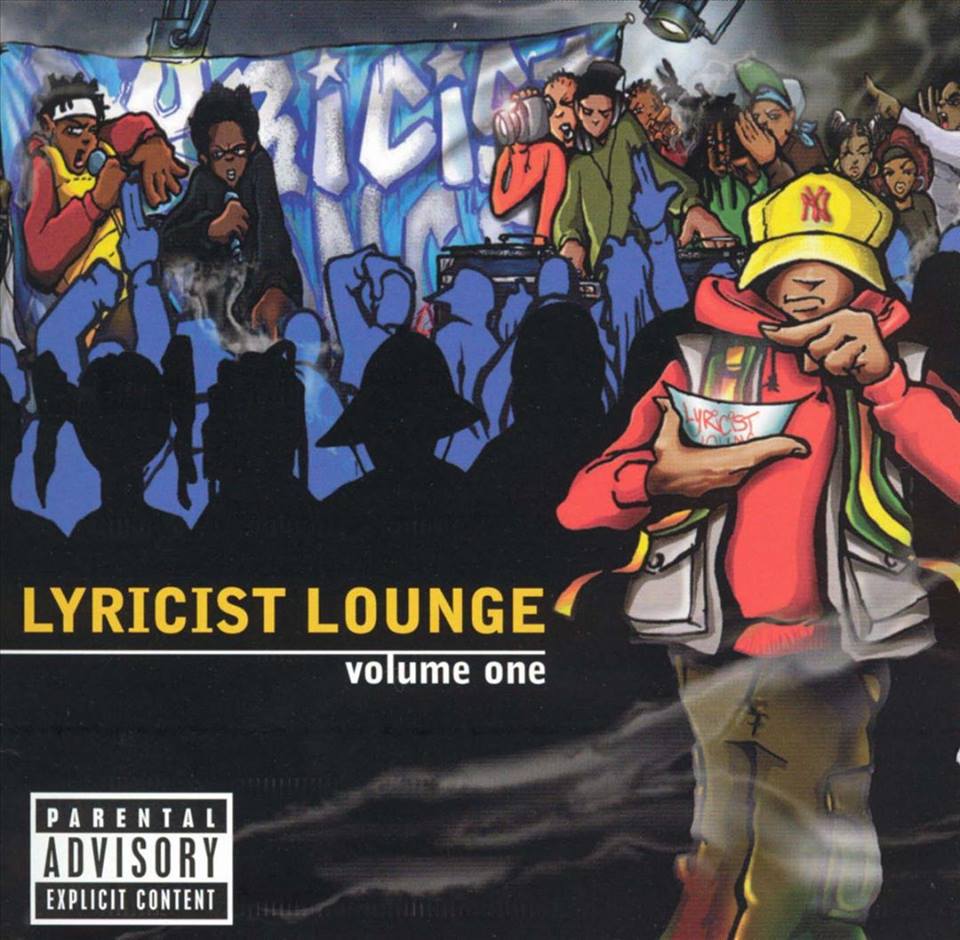 Rap quickly became a multi-billion dollar industry and those that reaped the benefits were not the artists or the people of color who helped create it. Despite their household-name status, the Lounge started having financial problems after Rawkus went broke and was bought out by MCA. "Business is crazy… who you partner with, where you get your investments from, all of that shit can really bug you out. We have yet to receive our royalties from Rawkus/Universal Records."
Losing his mother Momma Z on July 9th of 2004 put Anthony's personal life into perspective. "Going home to a sick mother who's laying in bed. That was my life for ten years. Coming home to the real. I could meet who ever, but they wasn't changing my life. I gave them a lot of respect, but the outside world really didn't matter." In the months before his mother passed, he began to take the music business less seriously in searched of something new.
He began teaching a film class to kids and later got a job as a music director at Current TV, but he still remains involved in the Lounge. Anthony and Danny have released two DVDs, Lyricist Lounge Presents Hip-Hop Video Classics and Dirty States of America. Soon to follow will be the upcoming Lyricist Lounge History In The Making DVD. Their goal is to open a permanent Lyricist Lounge venue in New York. With one foot in the streets and one in the corporate world, Anthony has managed to avoid compromising his identity, but it's obvious where he's really coming from, "The thug shit is cool. We need more love in the room. We need more love in the building, in the circle. You can be aggressive. Just have your guns pointed in the right direction."
Originally published on mugshotmagazine Fall of 2004.