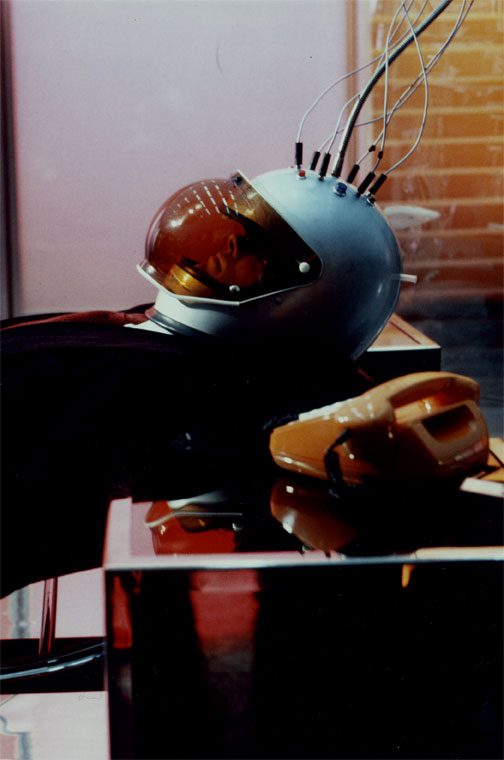 German filmmaker Rainer Werner Fassbinder made World On A Wire at a time when the idea of man and machine merging was at an all time peak. Based on Daniel F. Galouye's 1964 sci-fi novel Simulacron-3, this flick was decades ahead of its time. Stupid buggy. Although the film has hardly been seen, it got digitally restored and will be in select theaters during the summer. Can't wait to see this.  From Janus Films' website, here's the film's description:
A dystopic science-fiction epic, World on a Wire is German wunderkind Rainer Werner Fassbinder's gloriously cracked, boundlessly inventive take on future paranoia. With dashes of Kubrick, Vonnegut, and Dick, but a flavor entirely his own, Fassbinder tells the noir-spiked tale of reluctant action hero Fred Stiller (Klaus Lowitsch), a cybernetics engineer who uncovers a massive corporate and governmental conspiracy. At risk? Our entire (virtual) reality as we know it. This long unseen three-and-a-half-hour labyrinth is a satiric and surreal look at the weird world of tomorrow from one of cinema's kinkiest geniuses.
Watch the trailer below.