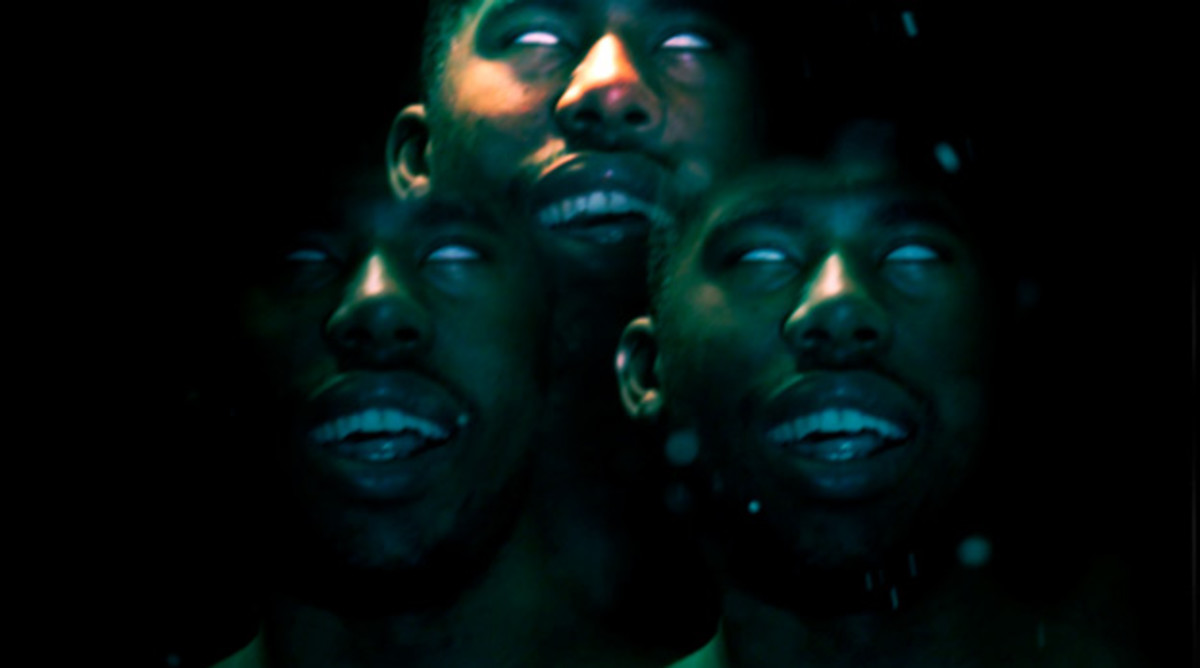 A couple weeks ago Flying Lotus aka Steven Ellison shared Sendspace and Mediafire links. It was in celebration of reaching 300k followers, "thanks for everything .. im feelin all emo about this…," he tweeted. The links contained 24-tracks, all outtakes and a remix of Kanye West's "Black Skinhead" featuring Thundercat on bass. Ellison labeled the outtakes Ideas+drafts+loops (2013) and that's exactly what the downloaders got. They were scraps that fell into what one could easily imagined to be his bottomless pit of a hard drive. At full disclosure, I wasn't the biggest fan of the former film studies major from the jump. I first heard his name in 2010, when it was announced that he'd be touring the states with Thom Yorke's side band Atoms For Peace. Ellison, nephew of the late jazz harpists Alice Coltrane (wife of late jazz great John Coltrane), was labeled a hip-hop producer mixing various genres into otherworldly soundscapes. Critics unanimously praised him, comparing his production to Madlib and J Dilla. His beats are meditations on textures. Listening to his previous releases, Los Angeles and Cosmogramma, they played like background music, absent of ear candy.
Ambient twitch-bleeping, glitch-stuttering sounds smeared over dull drums were easily overlooked moments of a robot having a meltdown. Both releases kept bringing me back to downtempo, IDM or house, except less interesting, uninspired loops, under water drums and few variations. Eillison applies hip-hop sensibilities to what's considered experimental electronic music and that's all fine, but seldom do I imagine an MC spitting over his production. It's less driving, but definitely meditative, in the sense that I'm not fully engaged in what it's offering. It's supposed to be a cracking open of sorts related to flipping samples. In an XXL interview he said, "I really feel like I am rooted in hip-hop mostly. That's where I come from. I think I gravitate towards electronic music because it didn't really have as many limitations as hip-hop did." To sound like an old ass curmudgeon, I prefer Madlib, DJ Spooky, or RJD2 on my commute to work. Then last year Ellison came out the gate with Duality, secretly rapping as Captain Murphy. The wet vocals are pitched low and at times doubled. I thought it was Tyler The Creator trying to avoid getting eclipsed by his boy Earl.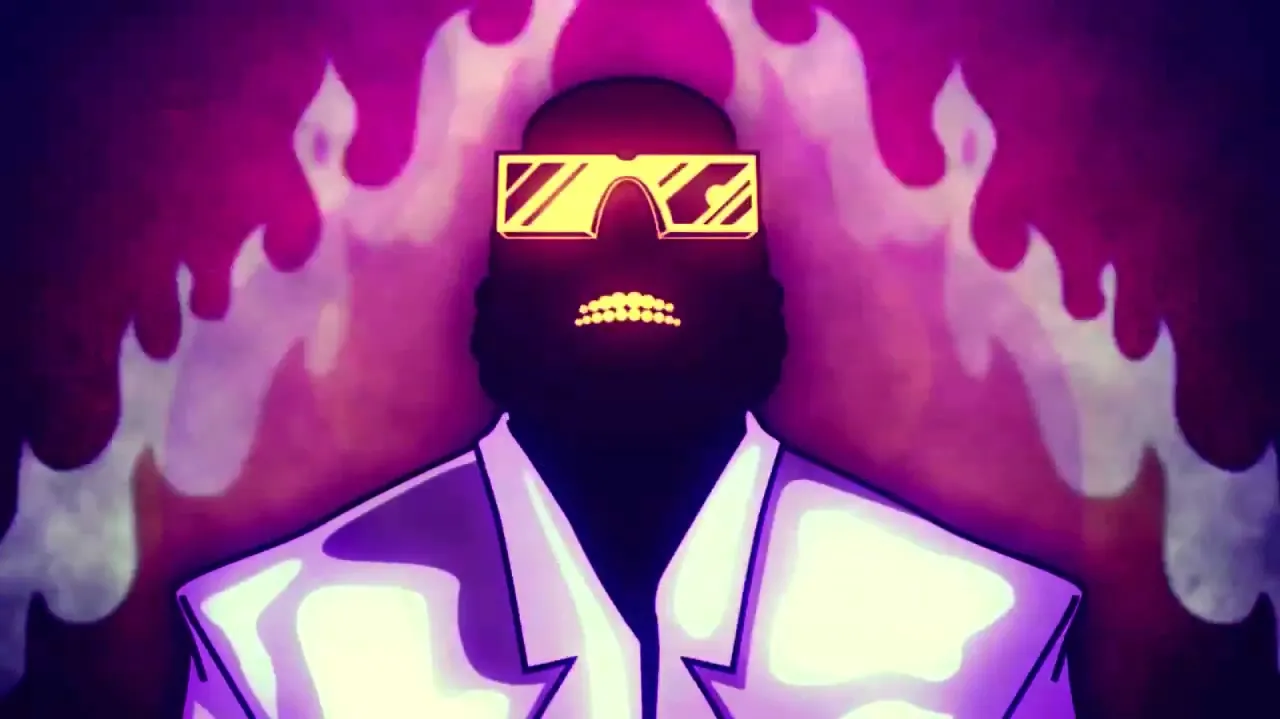 Duality is bedroom art rap. Think Doom, Bobby Digital, or Madlib's Quasimoto. Creepy cult leader skits play between the jams, further alienating listeners as a way recruiting "nonbelievers." Captain Murphy spits B-movie-style stream of conscious raps. At times they're sexually juvenile, juxtaposed by practical musings and goofy pop culture references, not exactly a showcase of lyrical craftsmanship, "It's too bad your favorite rapper's ain't inspired/that's why a nigga came to light the fire/now the game is on my Oscar-Mayer." The good Captain is cartoonish, but he's enduring and the production is in stark contrast to what Ellison is known for. Duality is incoherent and beautiful. Before Ellison revealed he was Captain Murphy, I pictured Rick Ross's silhouette hot boxing a closet while recording vocals. It's not so much that the album is amazing more than its ability to convey the purity of its creative output. Its been on rotation ever since. Everything about that project from the production, rhymes, to the artwork for each track, revealed an artist that had it in him, but was hesitating. "Come join us. Stop wasting your time with nonbelievers." Since Duality he seems more comfortable living in multiple worlds.
Although Ideas+drafts+loops is just a compilation of outtakes, it points toward his beginnings as an hip-hop producer. The outtakes reveal his efforts at trying to negotiate a pathway between the rap kids he's trying to impress and the electronic community that has embraced him. Historically, electronic music fans have always been open to everything: IDM, drum n' bass, techno, house, and hip-hop, as long as it bumps. Hip-hop heads have been traditionalist, or protectionist, given its combative competitive nature. He's not "hip-hop's weird step-child" as he referred to himself in Pitchfork interview. We've had weirder. Syrup rappers got nothing on early De La Soul and The Jungle Brothers, Ol' Dirty Bastard, Kool Keith, Freestyle Fellowship. Sometimes the only difference is the bpms (beats per minute) or the drum sounds. Still, Ideas leaps through genres like sifting through contacts on a touch screen. Some of the tracks are less than a minute. They could be flickers of light through a subway window. From the start, "about that time" echoes Ellison's familiar ambient textures, the percussion knocks. The quick twisting change ups unravel and contract all in a minute forty-eight.
Some production highlights include "xbox killed my dog," "flutos," "the diddler" and "Stonecutters." Some of the more banging loops get old after repeated listens. Musings like "Wake Me" and "Oatmeal Face" are tornado shots to the veins, but the high doesn't last. The Ellison Thundercat duo.is.killing.everything, but the Yeezus "Black Skinhead" remix featuring Thundercat? C'mon son. Other notable tracks include "The Adventure Sound" featuring The Underachievers, and "Between Villains" featuring Viktor Vaughn (aka Doom), Earl Sweatshirt and Captain Murphy (originally released through The Adult Swim Series Singles). "hide me" featuring Shabazz Palaces is too short. It teases the hell out of a frustrating minute forty-one. "Ideas" ft. Mapei (co produced by DJ Mehdi) was a crystalizing moment in discovering Mapei. On the first listen I kept asking, "Who the hell is this lady?" but she was spitting like I should already know. Ideas proved Ellison's diversity and his ability to appeal to a more traditional hip-hop audience. Though it's not an album, it's an important insight into his process. Older rap cats may still not dig his experimental electronic music. It's melodic static and crackling bleeps could act as a pinwheel for smoking trees or riding the subway. But he still has a lot of clips to let go.
Listen to the album below. A quick search will get you a free download.
This review first appeared in December 2013.